Like GearBrain on Facebook
Adding extra storage to your new Mac at the point of purchase often feels like an expense you can manage without.
It currently costs $600 to increase an iMac's capacity from 500GB to 2TB, which is a huge chunk of the computer's $2,000 list price.
Read More:
But, a year or two down the road – and a few thousand photos and several movie downloads later – and your computer invariably starts to fill up. Once it reaches capacity, performance can become an issue and installing large software updates requires the juggling of large files between Mac and external storage.
Thankfully, there is an alternative. Today's Macs have several tools to help you understand what's taking up all your storage, then free some space up and offload much of your digital life to the cloud. There are also third-party apps that go further, ridding your Mac of unnecessary files to help free up extra space.
With Apple's new macOS Big Sur update coming this fall, now is as good a time as any to free up some digital clutter.
First, we'll look at Apple's own storage management tools and iCloud.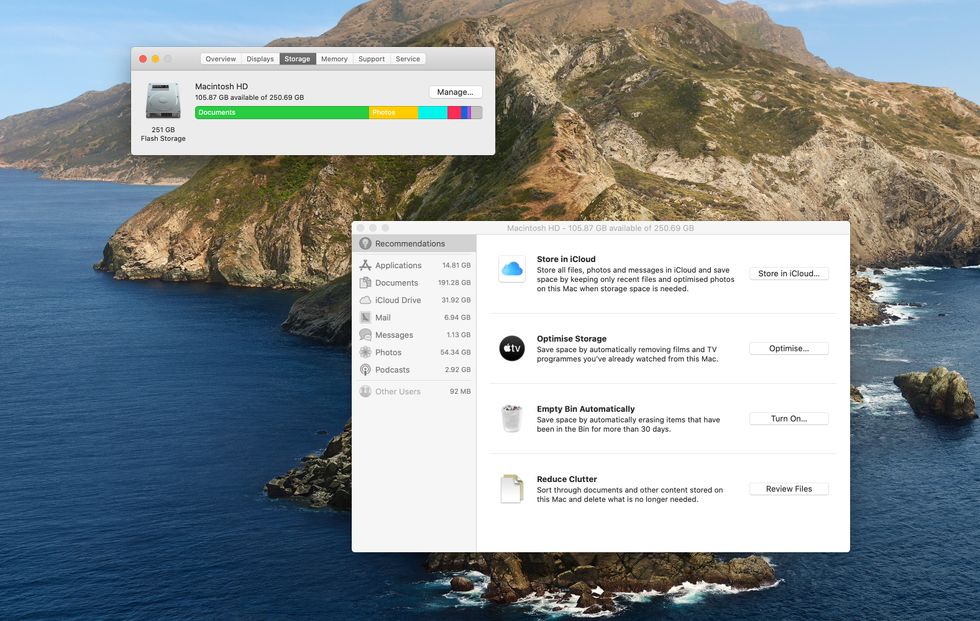 Storage optimization tools in macOSGearBrain
To get started, click on the Apple icon in the top-left corner, then click on About This Mac. You'll now be shown an overview of your computer, including its specification, operating system, age and serial number (all useful stuff to know when it's time to sell and upgrade to something new).

Click on storage, and you'll be shown (potentially after a short wait) how much storage is being taken up by what type of file. This is split into documents, photos, apps, email, podcasts, and other file types, plus how much the macOS system itself is taking up.
You'll also be shown how much free space you have, to the gigabyte. If you already have iCloud storage enabled, this graphic might look a bit strange, as a lot of what appears to be taking up space is actually hosted in the cloud, and only downloads back onto your computer when you try to view or open the file. As you can see in the image above, my Mac appears full, but because a lot of files are hosted on iCloud, I have really have over 100GB of free space.
Now click on the Manage button. Here you will see four tools to help free up some space. One clears out Apple TV content you have already watched (which you can download again for free later), one can be set to automatically empty your Mac's trash can every 30 days, and another shows a list of your big files, sorted from largest to smallest, ready for you to inspect, move or delete.
Then there is the Store in iCloud option. When enabled, this will automatically store all files, photos and messages in iCloud, in a bid to only keep recently-created or recently-opened files on your computer. The rest is sent to the cloud.
Enable this, then pick if you want your desktop and documents to be stored in iCloud, or your photo library, or both. In the case of photos, full-resolution copies are stored online and smaller 'optimized' ones stay on your Mac.
Files that are uploaded to iCloud have an icon next to them indicating they aren't on your Mac, but can be downloaded again when you click on them.
How much does iCloud cost?

There are three tiers of iCloud storage. The first has 50GB of storage and costs $0.99 a month, the second offers 200GB for $2.99 a month, and the third includes 2TB (that's 2,000GB) of online storage for $9.99 a month.
Your Apple devices (ie, your iPhone, iPad or Mac) will automatically tell you when you're running low on space, and ask if you'd like to upgrade to the next iCloud payment plan. Once set up, your photo library is kept in sync across all devices, along with data like iMessages, and documents via Apple's Files app for iOS, and the Finder on your Mac.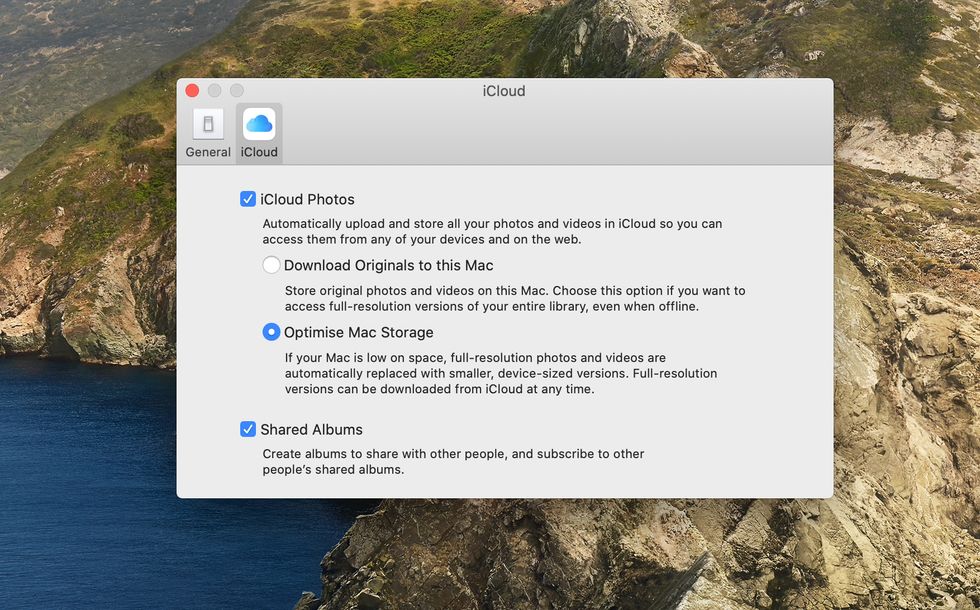 Photos library can be stored in the cloudGearBrain
Other tips to free up storage space on your Mac

Some of these suggestions may sound simple, but they are often overlooked. For example, make sure to regularly clear out your downloads folder, as it might well be full of zipped folders and app installation files you no longer need.
Also clear out any applications you don't use anymore, and consider deleting purchased movies and TV shows from your library. You can always download them again from Apple, for free, at a later date.
If you haven't already turned on iCloud Photo Library, do so by opening the Photos app, then click on Photos then Preferences, and check the box next to iCloud Photos. You could also move your photos library to an external drive (instead of paying for iCloud).
Third-party space-saving options for the Mac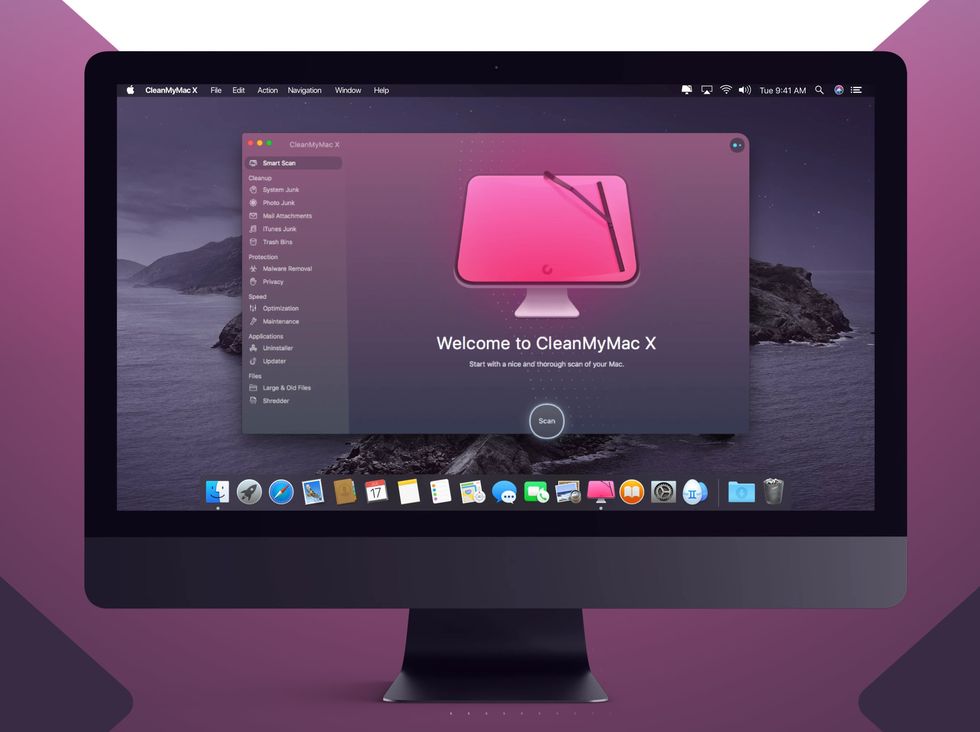 CleanMyMac X by MacPawMacPaw
There are a number of third-party Mac apps designed to help clear out junk from your computer. Some are free, some are paid-for, but most work in a similar way. They remove files like outdated system logs, temporary files, app localization files, and the folders of extra language options you don't need.

One popular option is called CleanMyMac X, which is good for deleting email attachments en masse. There's also Onyx, which clears up space and performs system maintenance to ensure your Mac is running at its best, and as lean as possible.
Monolingual is an app that specifically removes the files applications turn to when asked to run in a different language. Chances are you only use one language with your computer, so all others can be deleted.
You can often perform these deletion tasks manually, but that involves a fair bit of digging with the Finder. Apps like those mentioned above often turn this into a one-click task.
CleanMyMac X [One-Time Purchase License for 1 Mac] [Mac Download]
From Your Site Articles
Related Articles Around the Web
Like GearBrain on Facebook