Magic Leap, once the darling of the nascent augmented reality market having received over $2 billion in investor funding, is reportedly looking for a buyer.
According to unnamed sources speaking to Bloomberg, Magic Leap is exploring options for its future, and this includes the potential of either forming a partnership with another firm, or selling itself.
Read More:
It is claimed Magic Leap seeks to value itself at $10 billion, but even when momentum behind the company was greater than it is now, the startup was estimated to be worth between $6bn and $8bn.
Since then, the company has brought its $2,300 headset to market but suffered from low sales.
A report by The Information in December 2019 claimed just 6,000 headsets were sold in its first six months on sale, far below the 100,000 it had hoped to shift in the first year. Magic Leap chief executive Rony Abovitz told investors back in 2018 that one million units would be sold in the first year.
Major investors in Magic Leap include Google and Alibaba. They and others were drawn to the company by highly polished demonstrations of how the headset would produce life-like augmented reality experiences far ahead any of the competition.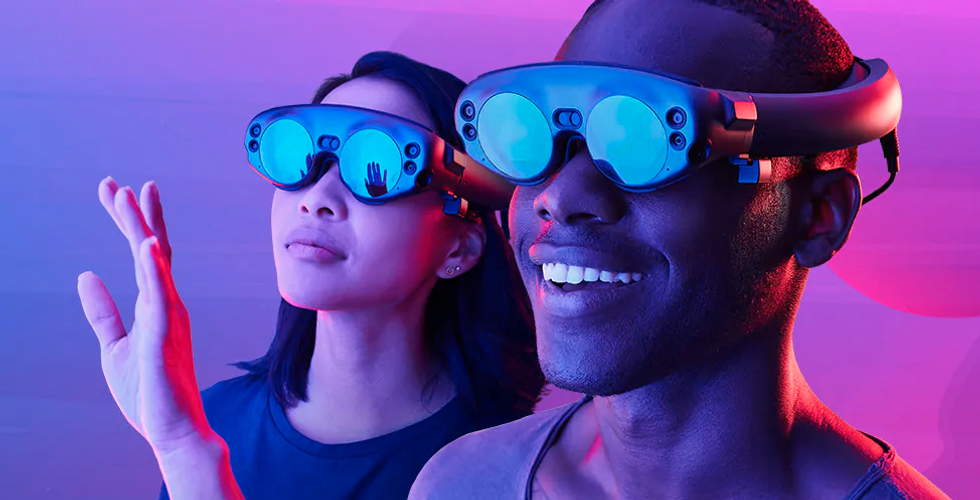 Magic Leap AR headset AT&T
However, after years of teasing its capabilities, the finished product failed to live up to the hype. In the meantime, consumer attention shifted to AR experiences accessed via their smartphones in a less awkward, cumbersome and expensive way. Meanwhile, technology giants like Apple, Microsoft, Amazon and Facebook have all started work on augmented reality products of their own, with many expected in the next couple of years.

In its bid to find a partner or buyer, Magic Leap has reportedly held meetings with Facebook., but the social network is not interested in striking a deal. Medical giant Johnson & Johnson is also said to be interested in purchasing the decade-old startup.
Magic Leap has previously said it plans to put a second AR headset on sale in 2021, which is expected to have a lower price and, the company hopes, will grab a sizeable chunk of the AR consumer market before rivals can get up to speed. However, with such poor sales its the original headset, consumer demand for high-end augmented reality appears to be lacking.