Like GearBrain on Facebook
The slow and drawn-out reveal of the Mercedes EQS is almost at an end, with the company finally revealing its first electric luxury limo in production form, without camouflage for the first time.
While we still don't know the price (don't expect much change from $100,000), we know its battery size and range, at least using the European WLTP testing standard.
Read More:
Mercedes is fitting the EQS with a huge 107.8kWh battery pack, which is slightly larger even than the 100kWh unit used by the Tesla Model S and Model S. Some manufacturers have plans for even larger batteries, like Rivian with battery options including 135kWh and even 180kWh, but for now Mercedes can claim that particular victory.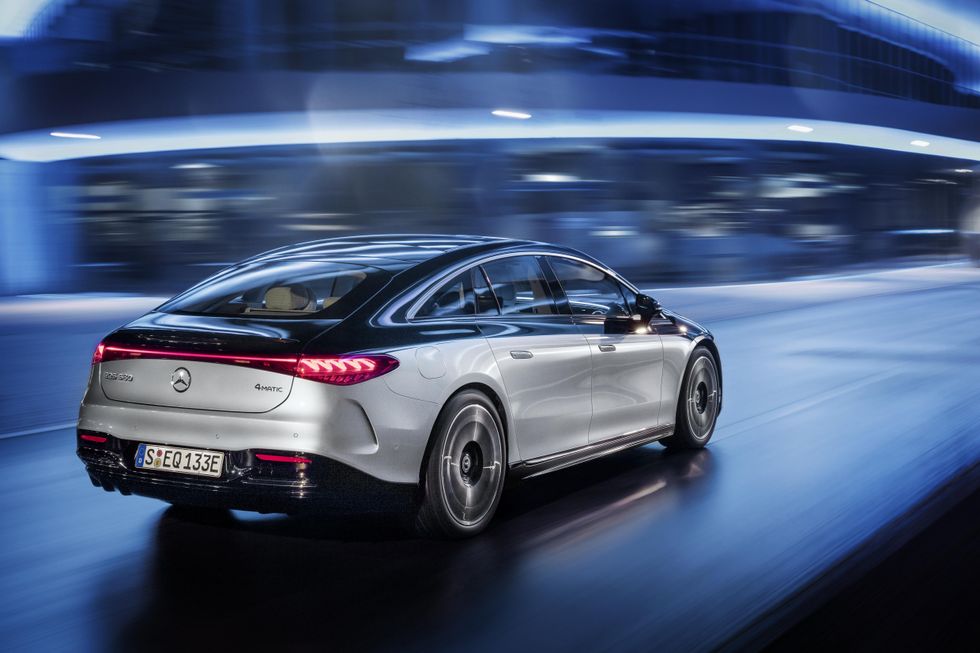 The EQS is expected to cost in the region of $100,000Mercedes
The German automaker can also stake a claim for being the current range champion too, at least in Europe. The company says the EQS is expected to achieve a range of 770km is 478 miles. We should make it clear how this figure comes from the European WLTP test cycle, which tends to produce better results than the EPA cycle used in the US.

That said, 478 miles WLTP is still impressive. For context, Tesla gives its current Model S an estimated range of 412 miles on the EPA cycle for the Long Range version. This falls to 390 miles for the more powerful Model S Plaid, while Tesla says the Plaid+, due at the end of 2021, will have a range of over 520 miles.
That last figure is somewhat theoretical for now, but both the Model S Long Range and Mercedes EQS being north of 400 miles is a great indication of the progress being made by electric car manufacturers. There is no simple way to convert WLTP range into an EPA figure, but we wouldn't be surprised to see the Mercedes remain above 400 miles when tested for the US market.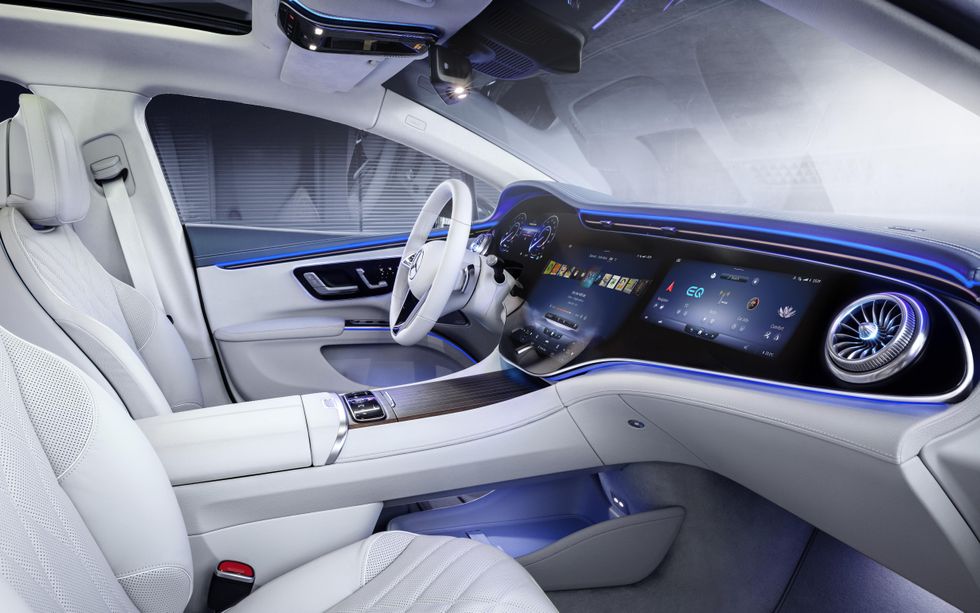 The interior features three large OLED displays on the dashboardMercedes
We are also keen to see what the range of a less powerful, single-motor version of the EQS – but still fitted with the large 107.8kWh battery – will be.

As for keeping up with Tesla in the power and acceleration stakes, Mercedes has already confirmed that its AMG department will create a version of the EQS with around 750 horsepower. That is still some way short of the 1,000 promised by the Model S Plaid, but given AMG's heritage we have great expectations for its first attempt at a production EV.
From Your Site Articles
Related Articles Around the Web
Like GearBrain on Facebook