If you're not on Houseparty, Skype or Zoom it is very likely you're using Microsoft Teams as your video conferencing tool to talk with co-workers, friends, classmates and even family. Usage is so high that Microsoft is actively pushing out new features, and expanding others, including one in particular which is going to appeal to anyone who lives with a pet or two that has a hard time knowing when it's time to be quiet.
Usage of Microsoft Teams tripled in March, with the number of minutes people spent on video conferencing tool in meeting a day skyrocketing, from nearly 560 minutes on March 12 to 2.7 billion on March 31, 2020, noted Microsoft in a recent post from Jared Spataro, a corporate vice president for Microsoft 365.
Logitech HD Pro Webcam C920, Widescreen Video Calling and Recording, 1080p Camera, Desktop or Laptop Webcam
In the U.S., Microsoft reports that 38 percent of meetings with Microsoft Teams include video — which is why the new features will likely appeal.

Microsoft Teams, typically aimed at businesses and those in education, does currently has a free, stripped down version that includes video conferencing — but not the ability to schedule or record them. So these features, as they roll out, should be available for anyone using the video conference ability.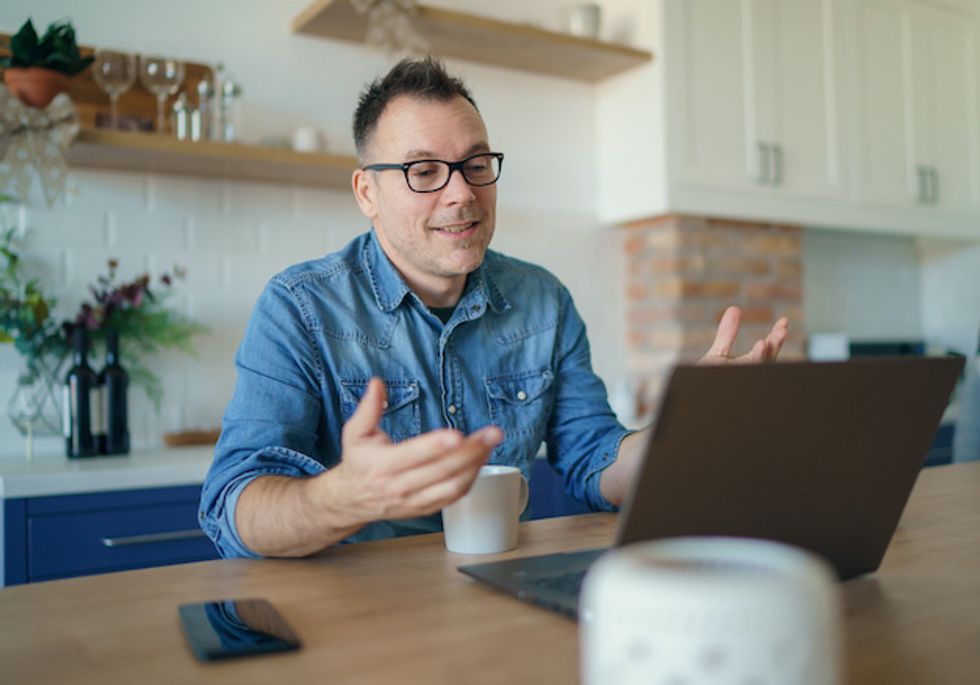 New features are on their way to Microsoft Teams Getty Images/iStockphoto
Real-time noise suppression

This is the feature that is going to help everyone — from those with children playing in the other room to co-workers tired of hearing your loud typing as you take notes during your meeting.
The feature isn't coming until later this year, but when it arrives it will be baked into Teams, using AI to reduce background noise.
Raise hands
Think if this like the virtual version of being in the classroom, a virtual toggle you can click on the bottom bar, that puts a bright yellow icon of yes, a raised hand, below your face letting a host, teacher or moderator know you have a question. The image is visible to everyone, and is an alternative to typing something into a chat box.
The feature is going to be available to everyone — across the globe — by the end of the month.
End meetings faster
An "end meeting" option of going to be possible for organizer faster, through the control bar option. That gives hosts the ability to cut off calls should they need to more quickly.
Custom backgrounds
Microsoft says it's is planning to make custom backgrounds available — a feature many people can use in Zoom today. Right now, people can add a background within Microsoft Teams to their call, but adding something you've created on your own? That's on its way too.
Some of these features are likely available now for those using Microsoft Teams. The company hasn't given a specific timeline for when the rest will come out, just a vague note that they're on their way. As with any video conferencing tool, people should be mindful of who they're connecting to online, as cybersecurity experts around the globe have noted that these online spaces are particularly attractive to hackers who are showing up to, at best, disrupt these calls.
1080P Webcam, NP HD PC Webcam USB Mini Computer Camera Built-in Microphone, Flexible Rotatable Clip, for Laptops, Desktop and Gaming, Black …