Like GearBrain on Facebook
Crestron, Logitech and Zoom may not sound like a business match, but the three have come together around a new tool called HomeTime. With a starting price of $6,100, this is definitely not the Zoom Party app, but a professional-level option that can be adopted by families, but also for businesses users and even those of the college set.
The new tool works with a wide-angle Logitech MeetUp 4K camera, included in the price, and is broadcast on to the TV people would already have in their home.
Crestron HomeTime is entirely meant for the home, but a feature Crestron imagines companies may want to supply for employees. Although states are starting to open up a bit across the United States, many large companies including Twitter, have made it clear that people will have the opportunity going forward to work from home. Others may imagine that people may want the flexibility to continue to work from home as Covid-19 continues to spread.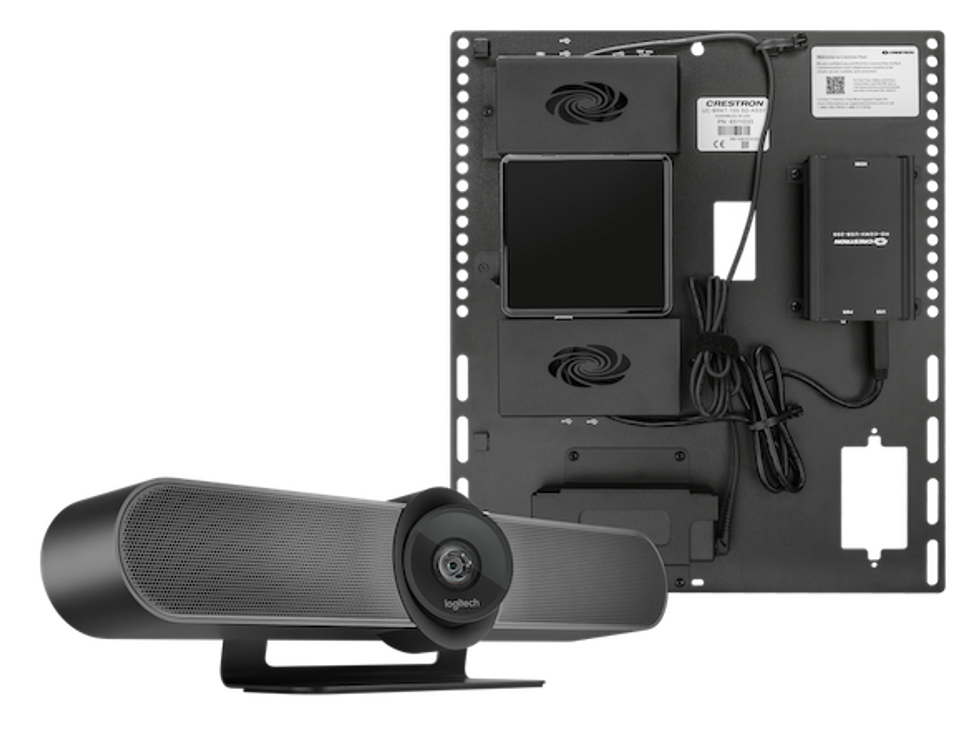 The Crestron HomeTime tool works with your own TV at homeCrestron
Crestron is also seeing an educational use as well, with schools still uncertain whether they're opening up, or how much, come this fall.

Zoom of course has taken off for its free tool, adopted by schools and consumers alike since Covid-19 sent the globe into lockdown. But the company has always had premium options, and HomeTime will be tapping into Zoom Rooms, a system that is software-based.
Meetings will be in Zoom, and people using Crestron HomeTime will be able to join just by clicking on a Crestron remote or a mobile app. Sound and video will be in HD, but that will also depend on the TV set you're using.
HomeTime's pricing of $6,100 includes 12 months of Xio Cloud subscription, a Logitech MeetUp and the Crestron UC Engine running the Zoom Rooms app. These can be set up and support multiple spaces in a home from the office to the living room. An additional room is $3,100. You can add an unlimited number of rooms for that price.
Logitech MeetUp HD Video and Audio Conferencing System for Small Meeting Rooms
Like GearBrain on Facebook