Like GearBrain on Facebook
Moleskine and Adobe just made it easier to link paper and the digital world with a new notebook and feature that lets people draw and write — with their sketches and notes showing up live online.
The Moleskine Paper Tablet is a new notebook from the paper brand, that makes use of the Moleskine Pen+Ellipse, letting artists and writers digitize their work directly into Adobe Illustrator. While not the first partnership between the two, this latest pairing makes it faster and easier to transfer content to Adobe's digital suite.
Read More:
Two current notebooks on the market from Moleskine, the Smart Sketch Album and the Smart Notebook, both work with Adobe's Creative Cloud — saving the content as a JPG, and then changing them into a SVG file, so they can be worked on later. The new feature puts the content directly into Illustrator — one less step for creators to take.
Moleskine Paper Tablet – Creative Cloud Connected www.youtube.com
Moving between digital and paper formats is a lot easier today. Features on smartphones let people draw with a stylus — even their finger — and transform that data into digital files. There are also devices, like Moleskine and also Rocketbook, separate products that give people the feeling of writing on paper, while taking advantage of a digital connection.
The new Paper Tablet does require a special pen, and to link to Illustrator people need to have an Adobe Creative Cloud account, and then tap on two different special characters on the pages to start saving.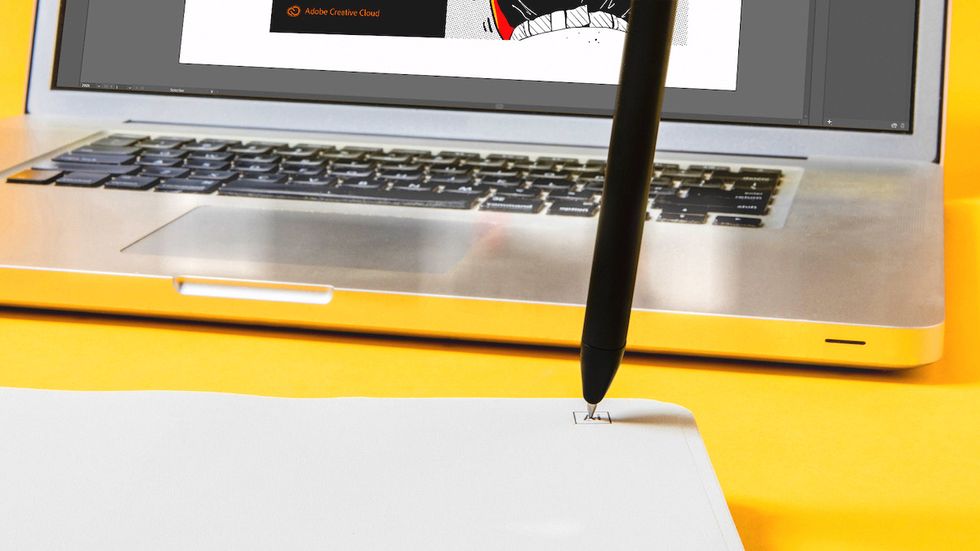 Tapping on a symbol on the page of the Moleskine Paper Tablet creates a live link between drawing on the paper, and into Adobe IllustratorAdobe
Tapping on one symbol with the Moleskine pen, and the file is then saved automatically into Adobe Creative Cloud. The second symbol, when tapped, starts the simultaneous mode, so that as someone draws on the notebook's page it shows up live in Illustrator on both a Mac and on a Windows PC.
The new notebook will be available this month on Moleskine's site and in its stores.
From Your Site Articles
Related Articles Around the Web
Like GearBrain on Facebook