Like GearBrain on Facebook
Motorola is set to join the folding phone party on November 13 with a re-imagination of the iconic Razr flip phone.
Rumored for much of 2019, it looks like the reborn Razr will finally arrive next month, as Motorola has starting to send out invitations this week to a launch event in Los Angeles.
Read More:
An animated gif accompanying the invitation, which is embedded below, shows what is clearly the hinge of the original Motorola Razr, seemingly giving way to the slimmer hinge of a new folding phone. The gif includes the text: "An original unlike any other," and invitations say the event will feature the "highly anticipated unveiling of a reinvented icon."
"You're going to flip," the invitation also said, reports CNET — a not-so-subtle link to the original Razr flip phone.
Given Motorola, which is owned by Lenovo, confirmed earlier in 2019 that it is working on a folding phone, we doubt this launch event could be for anything else. Company patents spotted back in January include sketches of a folding phone with a design similar to the original Razr.
But unlike that flip phone, which had a small display and a physical keyboard on its inside, the new handset is expected to have a single internal screen which folds vertically. A second display will likely appear on the outside for notifications and also for glanceable information like the time, the date and battery life. Folded open, the internal screen is expected to be tall and narrow, and potentially work well for 16:9 widescreen video when turned onto its side.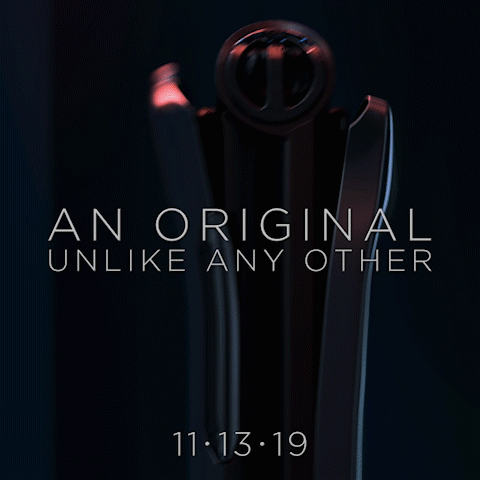 A reimagined Razr will be announced on November 13Motorola
It was previously reported that Motorola will be aiming for the high end of the market, and price the reborn Razr at around $1,500. Despite being more than an iPhone 11 Pro, this still makes the phone considerably cheaper than other folding options like the $1,980 Samsung Galaxy Fold and circa-$2,600 Huawei Mate X, which was announced back in February but has yet to go on sale.

Other rumored stats for the Motorola include a 6.2-inch display for the smartphone (once the device is folded open), a Qualcomm Snapdragon 710 processor inside, along with color varieties to include white, black and gold, and also storage options of 64GB and 128GB.
Images claimed to be of the phone, above, had originally appeared on Chinese social network Weibo in April, but were quickly deleted. At the time they were assumed to be legitimate marketing images produced by Motorola, and suggested that a launch was imminent. But now, six months later, we wonder if these images were indeed real — or perhaps they were, and Motorola saw the issues Samsung had faced with its Galaxy Fold and instead opted to spend several more months perfecting the Razr's folding screen before finally putting the phone on sale.
From Your Site Articles
Related Articles Around the Web
Like GearBrain on Facebook