Like GearBrain on Facebook
Two months after Motorola filed a patent showing sketches of a folding smartphone which looks like the iconic RAZR flip phone of the 2000s, the company has confirmed such a device is in the works.
It was initially claimed the handset would be shown off at the end of February, suggesting Mobile World Congress was the target. But, as we reach the final day of the month, it looks like Motorola's plans have been pushed back a little.
Read More:
That said, the company's plans now seem more concrete than they did in late-2018. Speaking to Engadget, Dan Derry, vice president of Motorola's global product division, said: "We started to work on foldables a long time ago. And we have been doing a lot of iteration."
As for the timeline Lenovo-owned Motorola has in mind for its first folding smartphone, Derry said the company has "no intention of coming later than everybody else in the market". This puts the launch in 2019, and quite likely in the second or third quarter of the year.
Samsung will begin selling its Galaxy Fold in the US in April, and Huawei says the folding Mate X will be released in the second quarter, so by June at the latest. The Royole FlexPai is already on sale to developers, but has a somewhat rougher-around-the-edges design compared to the Samsung and Huawei.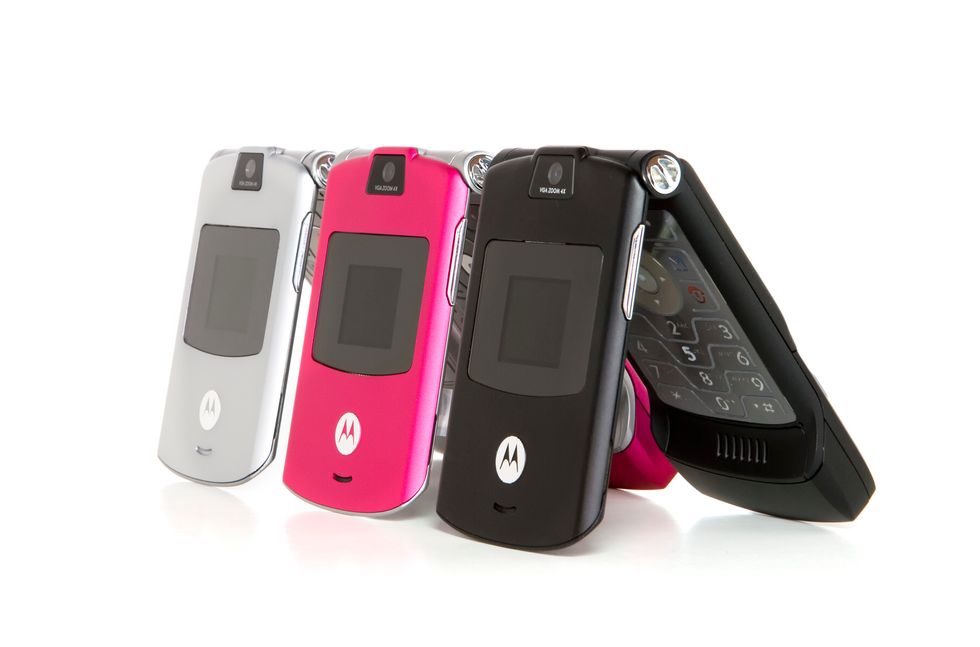 The RAZR was an iconic flip phone of the 2000siStock
Derry went on to say the approach taken by Huawei, to put the folding screen on the outside of the device, is "the nicest and purest" way to go, but he claimed the plastic finish of this flexible component is easily scratched by the user's nails.

As such, as can expect to see Motorola's first folding smartphone have its flexible screen on the inside. Taking inspiration from the patent sketches - which are unusually specific in their details - we predict the handset will look like the iconic RAZR, with a small display on the outside, a horizontal hinge, and a large display on the inside which folds open.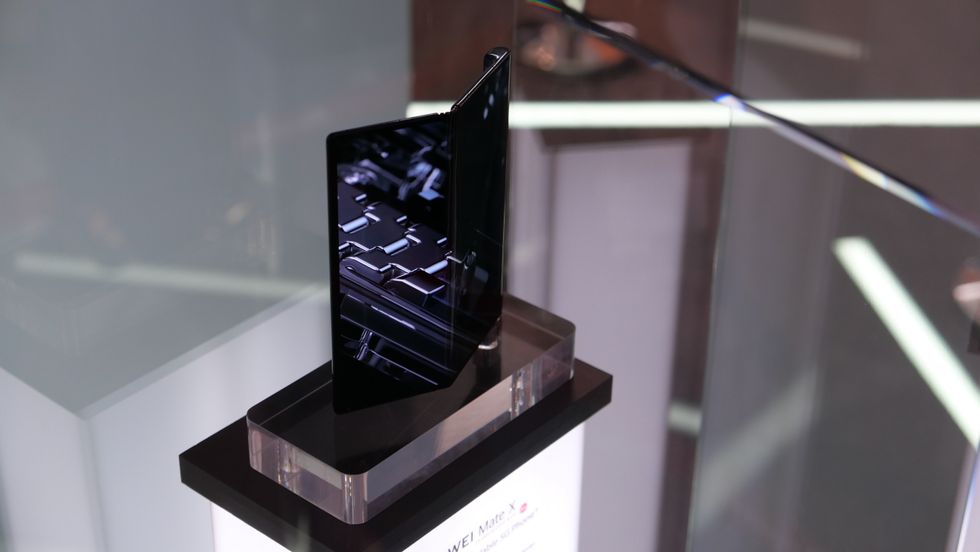 Huawei has its plastic folding display on the outside, where Motorola says it can be scratchedGearBrain
This handset would likely be much smaller than current smartphones when folded closed, then open to become a similar size to a flagship phone. Such a design offers the same screen size we're all used to - perhaps in the region of six inches - but in a device which takes up far less space in your pocket when closed.

Not only is this a functional and convenient design, it will likely ignite a sense of nostalgia in anyone who remembers - and owned - the original RAZR. No doubt seeing the success Nokia owner HMD Global has had with its nostalgia-packed 3310 and 8110, Motorola likely wants a piece of that pie.
From Your Site Articles
Related Articles Around the Web
Like GearBrain on Facebook