Like GearBrain on Facebook
Lenovo-owned Motorola Mobility has filed the design of a new folding smartphone to the World Intellectual Property Organization, fuelling rumors that the iconic RAZR flip phone is making a comeback.
Read More:
Filed on the December 17 2018, the document is for a piece of "communication equipment" and seven sketches show what the device could look like.
It is clearly a smartphone, but more than that, it features a folding design, a long internal display which folds in half, and the same pronounced chin as the original RAZR flip phone.
The sketches also show how circles for cameras — or the Motorola logo — appear in the same places as they did on the old RAZR, which first launched in 2005.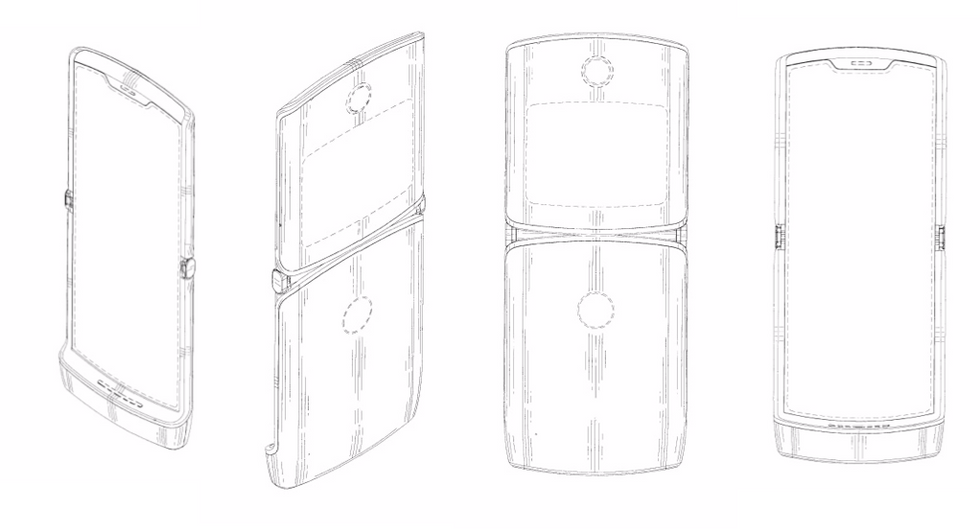 Motorola Mobility
This document was unearthed just days after the Wall Street Journal claimed Lenovo was preparing to revive the RAZR name with a $1,500 folding smartphone.

It is possible that Lenovo will reveal the new folding Motorola at Mobile World Congress, the telecoms conference which takes place in Barcelona in late-February and is where many new smartphones are announced.
Lenovo's reasons for this are likely two-fold; first, HMD Global has proved there is demand for the revival of classic mobile phone names with its 'new' Nokia 3310 and 8110 'Banana Phone'. Secondly, flexible display technology is very close to hitting the mainstream, with Samsung, Huawei and others all currently working on folding smartphones.

Shown off in November last year, Samsung's Infinity Flex Display technology means smartphone can be made with a regular screen on the front, plus a larger display on the inside which reveals itself when the device is folded open.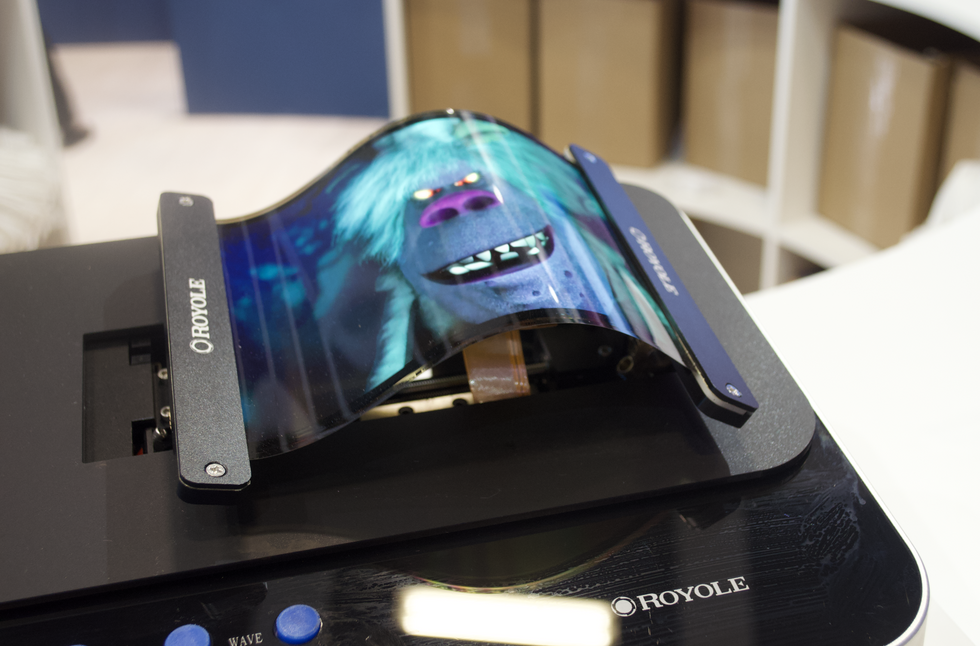 The recent creation of flexible displays has made folding smartphones a realityGearBrain
Lenovo could take this technology and apply it to a very similar design to the original RAZR, but with a higher-resolution touchscreen on the outside, and a larger, tall and narrow display on the inside, taking up where the screen and keypad used to be.

The application shows a design which is so similar to the 2005 original, that from the back and sides it looks almost identical - more like the original, in fact, than its own 2007 successor. Although the RAZR name doesn't appear in the document, it wouldn't be at all surprising to see Lenovo cash in on the demand for iconic smartphones like the 3310, and of course the RAZR.
A patent belonging to Motorola Mobility was applied for in May 2017 and published by the US Patent & Trademark Office in August 2018, describing an "electronic device with hinge or corresponding systems and methods." Accompanying sketches show a smartphone with a hinge and a folding touch screen inside.
Like GearBrain on Facebook