One of the most hotly-anticipated — and unexpected — smartphones of 2019 has leaked out, two weeks before its official unveiling.
The 2019 Motorola Razr is a reimagining of the iconic flip phone of the same name from 2004. But instead of featuring a screen on the top half (when folded open) and a physical keyboard on the lower half, the new model fills its inside with a single folding display.
Read More:
This is certainly an interesting approach to the folding smartphone, a new device category which has raised eyebrows in 2019 — but in the case of the delayed Samsung Galaxy Fold and $2,300 Huawei Mate X, not necessarily for the right reasons.
Unlike the Huawei, the Motorola Razr keeps its folding screen on the inside, where it is protected when the phone is closed. The leaked images show a second display on the outside, for checking the time and date, and offering a quick look at notifications.

The new phone has a very similar design to the originalMobielKopen
The images leaked online late this week, first via the Twitter account of Evan Blass, the prolific and often accurate technology leaker. Then, hours later, a whole set of images appeared on Dutch technology website MobielKopen, followed up with more from Blass. These images, seemingly from Motorola's marketing department, show the phone from all angles, held in a hand, and with both screens illuminated.

As expected, the handset looks remarkably similar to the original Razr, complete with the same hinge mechanism and a pronounced 'chin' where the user would speak into when open. A large camera appears to replace the old circular Motorola logo, to be used as a normal camera when the phone is open, or a selfie camera when it's closed, as shown below.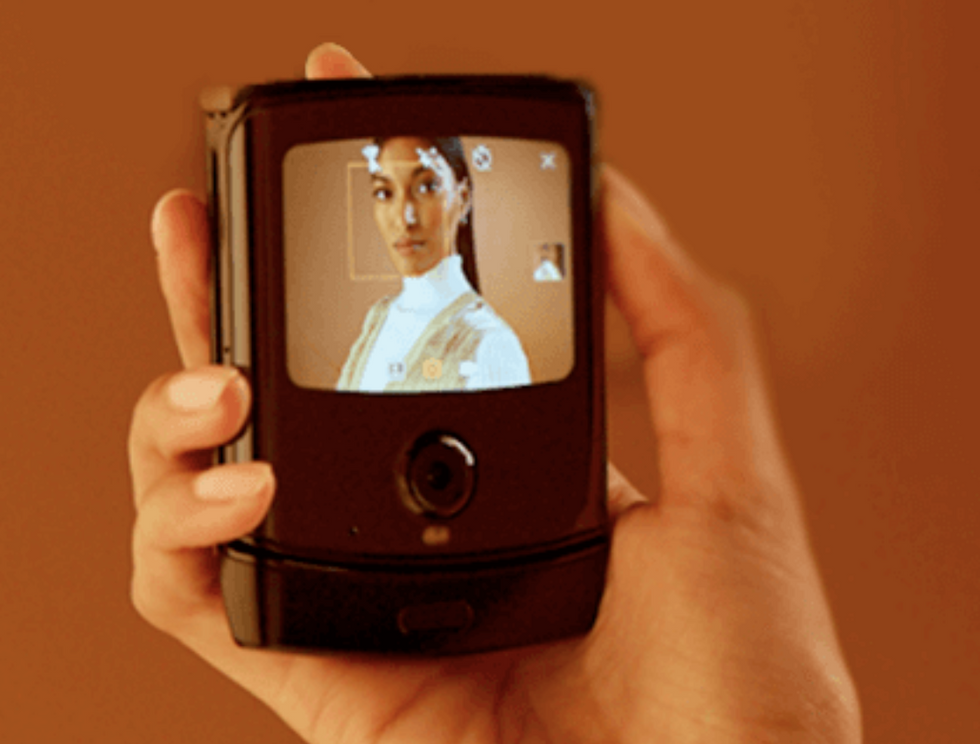 Leaked photo shows how the external screen looksEvan Blass
The report claims the phone has a 6.2-inch folding OLED display, and that the smaller external screen has a resolution of 600 x 800 pixels.

Power reportedly comes from an eight-core Snapdragon 710 processor, plus an Adreno 616 graphics chip, up to 6GB or RAM, and up to 128GB of storage. The battery has a claimed capacity of 2,730mAh.

When open, the Razr has a claimed 6.2-inch displayEvan Blass
The price is a claimed $1,500, putting it above the iPhone 11 Pro but comfortably below the Samsung Galaxy Fold. This figure echoes reports about the phone from earlier this year.

Motorola is expected to reveal the new Razr at a launch event on November 13, but we wouldn't be surprised if more leaks appear between now and then.
Motorola RAZR V3m Cell Phone for Verizon with No Contract