Like GearBrain on Facebook
Mount Sinai is keeping an eye on some patients by using Nest cameras in some rooms, a way to monitor those who are hospitalized, but also speak with them as well. The trial started in April when Nest reached out to the hospital system, as Covid-19 cases continued to accelerate across the globe.
Nurses are using the cameras at stations in the Mount Sinai Health System, which has eight hospitals across New York City. There are 100 Nest cameras now being used in the trial, and one of the key reasons cited by the hospital for adopting the technology is to help preserve protective personal equipment, or PPE, which has been in critically short supply nationwide for health care workers.
Nest cameras work by feeding live footage from the device to a screen, which can be a smartphone or a monitor. Google, which bought Nest for $3.2 billion in 2014, has also embedded the camera into some of its smart displays including the Nest Hub Max, a 10-inch touchscreen which has a Nest camera inside the device.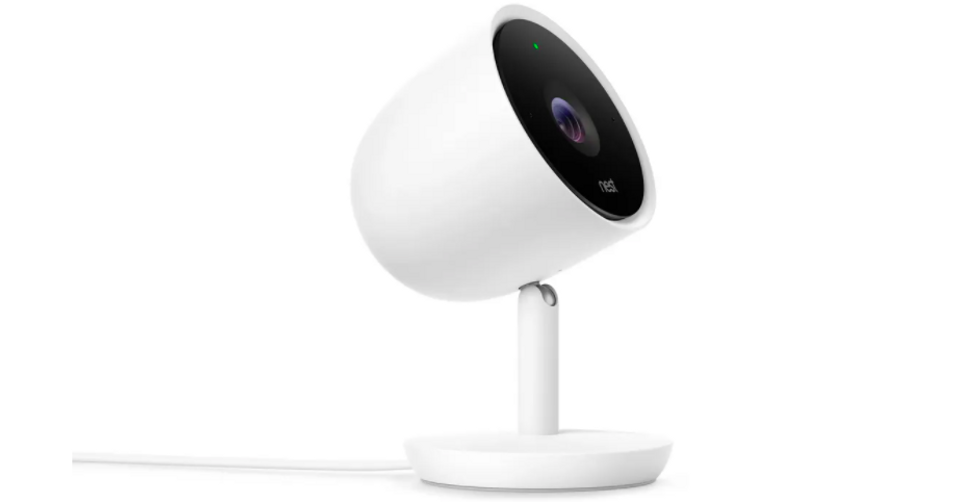 Nest cameras are helping nursing staff monitor patients at Mount Sinai hospitalGoogle
Nest cameras have a wide field of view, allowing people to see a larger area, and also includes 1080p resolution supporting more details to be seen in a frame. They can also be set up to push out sound and motion alerts.

At Mount Sinai, the Nest cameras are feeding into a bank of screens, or a console, so that multiple patients can be seen at once. The cameras are also helping to protect medical staff from having to come into physical contact more than necessary.
"This technology improves our efficiency by cutting down the number of times our medical team has to enter patient rooms, allowing us to preserve protective personal equipment," said Robbie Freeman, MSN, RN, Vice President of Clinical Innovations at The Mount Sinai Hospital, in a statement. "Twofold, it enhances safety for patients because we can keep an eye on everyone from the nursing station, and for our staff, it minimizes the frequency of time spent in-room with COVID-19 patients."
Check out The GearBrain, our smart home compatibility checker to see the other compatible products that work with Google Assistant enabled devices.
Google Nest Cam - Indoor Home Security Camera with Night Vision, works with Google Assistant and Alexa, Black, 3 Pack
From Your Site Articles
Related Articles Around the Web
Like GearBrain on Facebook