Springtime's around the corner and what better way to procrastinate spring cleaning than a new lawn mowing app complete with cute characters and satisfying gameplay?
Mowy Lawn is a lawnmower's heaven where you can tidy up gardens and set yourself free on huge plains of overgrowth — however, beware of any dogs, frogs or even sheep that may jeopardize your cleaning.
Yes, it was also super weird to me at first but while playing the augmented reality (AR) game,. I gained a weird satisfaction from cutting all the grass from the lawn — and also from completing all the worlds and snickering at the bad lawnmower puns.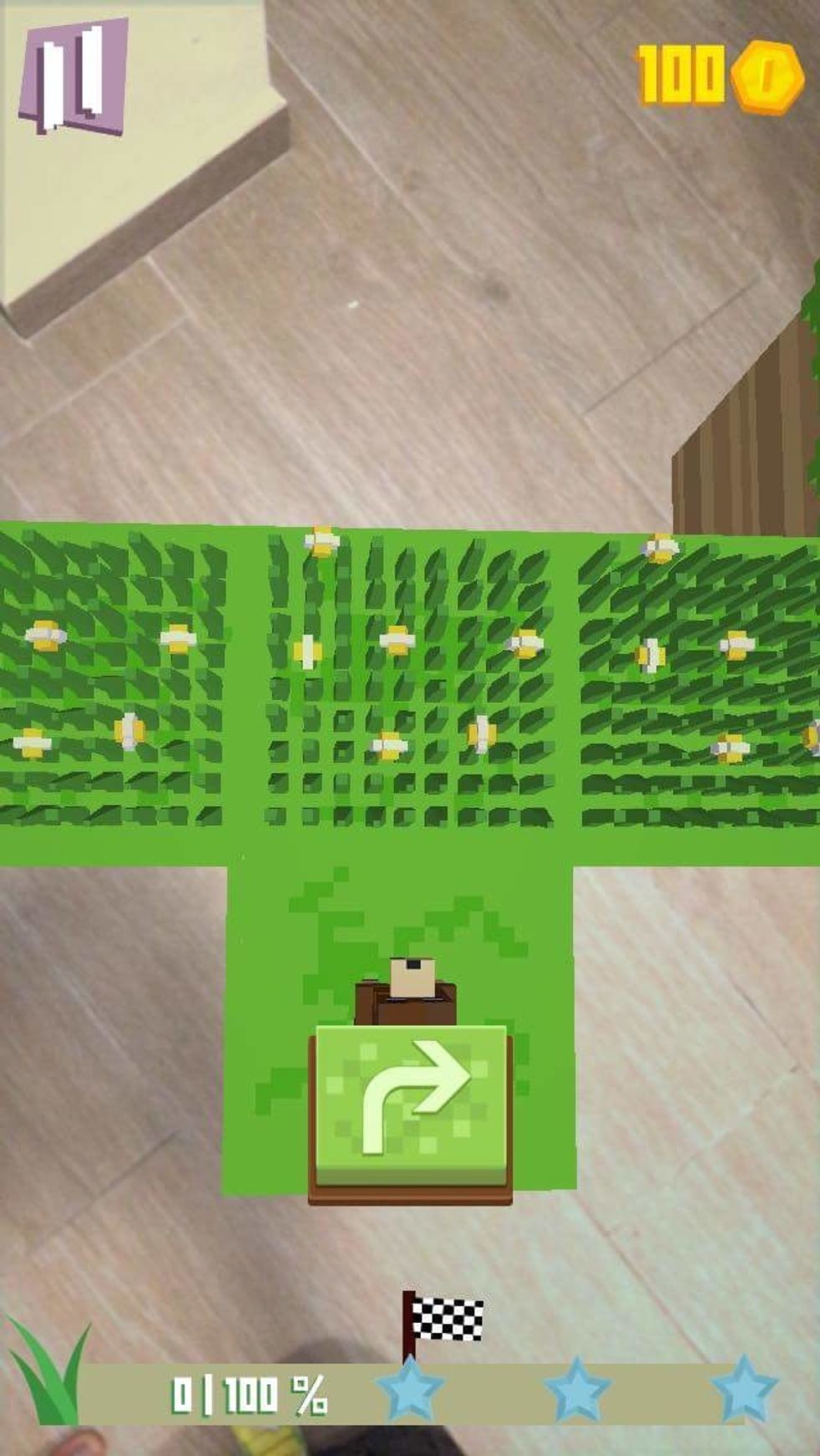 Mowy Lawn can turn any surrounding into a bright green lawn with its AR feature.GearBrain
My first impression of the game was that it was pretty much along the idea of Cut the Rope or Crossy Road — even the graphics were very similar. However, with Mowy Lawn, you can tap a button that'll allow you to go into AR mode, turning your surroundings into a springtime paradise.
Your first instruction is simple, yet heartbreaking — "Your mower only turns clockwise." Honestly, it was hard at first, but eventually made the game more interesting to play. You can also tap fast to make a U-turn.
You start out within a gated corral when the game tells you that it's time to mow — then the gates open and you're free to cut grass to your heart's desire. You can even track your progress with the star point system at the bottom.

What's really tricky is that sometimes you'll leave behind a single row of grass blades and it'll drive you bonkers.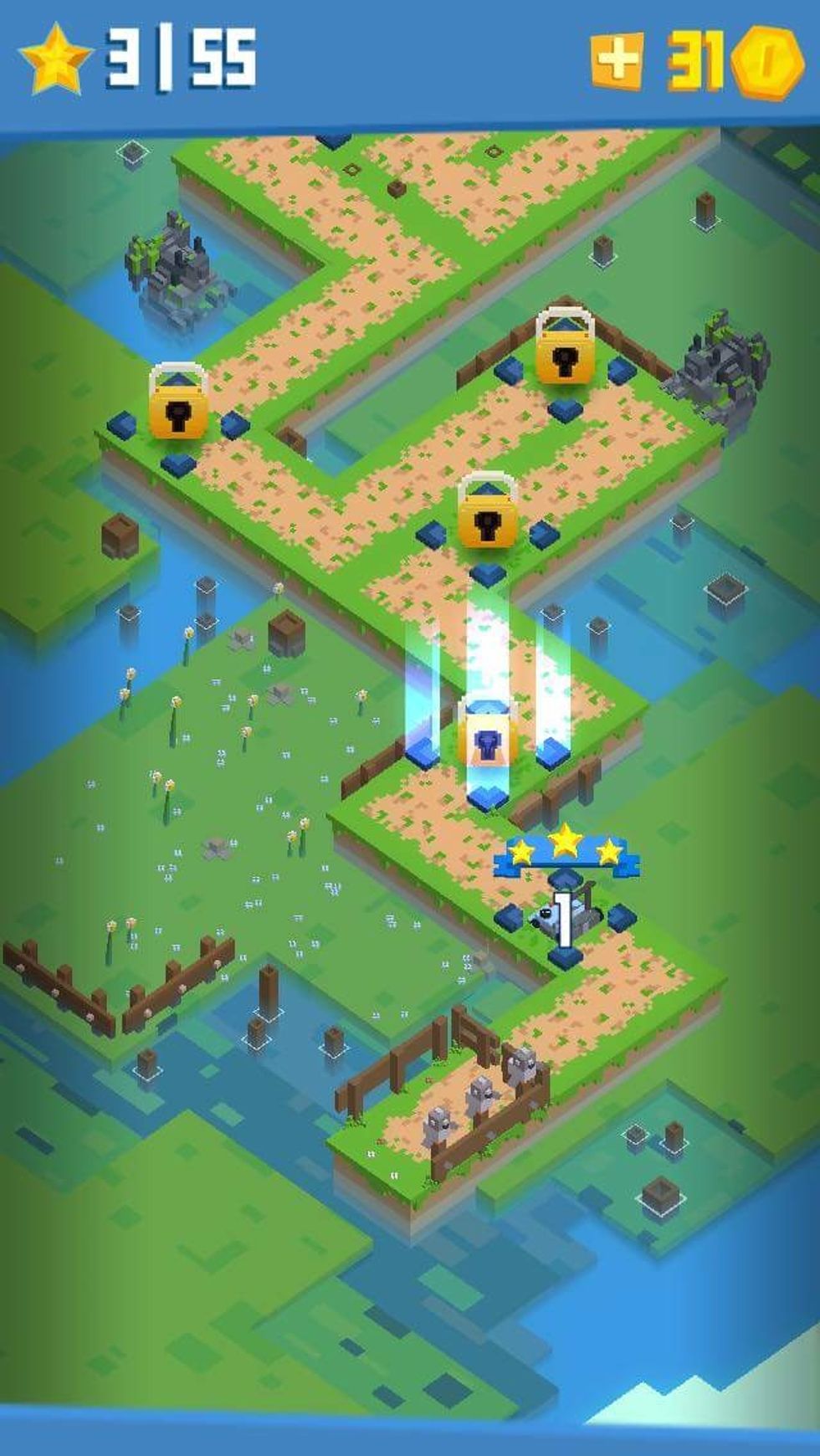 As you play Mowy Lawn be careful not to forget some sections.GearBrain
The level map is similar to most games of this sort — it sort of reminds me of Candy Crush. Between levels, you can also watch ads to increase your coin earnings or add bonus rewards. Other than that the gameplay is pretty simple and a great time killer.

The lawnmowers are maybe the best part about this AR app — you've got your starter "MOWy," but you can also upgrade to a faster "BatMOWbil" for 999 gold coins or an even faster "MOWrio" for 1499 gold coins.
Regarding the augmented reality, it's cute if you play the game on a green lawn, but there's nothing really special to it — kind of like Stack It AR. Within apps like Pokémon GO, AR is essential to the game, but with other apps such as Stack It AR and Mowy Lawn, it's just another feature that doesn't add anything to the gameplay. If you play Mowy Lawn without the AR it'll be much easier.
Pros:
Cute design
Easy gameplay
Smooth augmented reality
Cons:
Unoriginal concept
Non-essential augmented reality
Hard to earn coins