Like GearBrain on Facebook
As mobile gaming becomes increasingly popular and innovative, more and more developers are creating titles meant to feel futuristic, even in the simplest ways. We continue to see this in the introduction of augmented reality to gaming apps across the board.
Seen most often in mobile games, AR has been able to give users pet dragons and 400 feet mechs. However, in its newest version, arcade game Stack AR offers delightful, light gameplay using the best of AR's capabilities. The developers at Ketchapp, creators of other apps like Knife Hit and of course the original Stack, make a simple and beautiful example of AR's capabilities.
Available on both the App Store and Google Play, Stack AR allows its augmented reality functionalities to be turned on or off, depending on whether you're in an area with poor lighting. Choosing the icon labeled 'AR' at the bottom of the screen, the app asks for permission to use your camera and then prompts you to "Find a surface" and "Move your device slowly."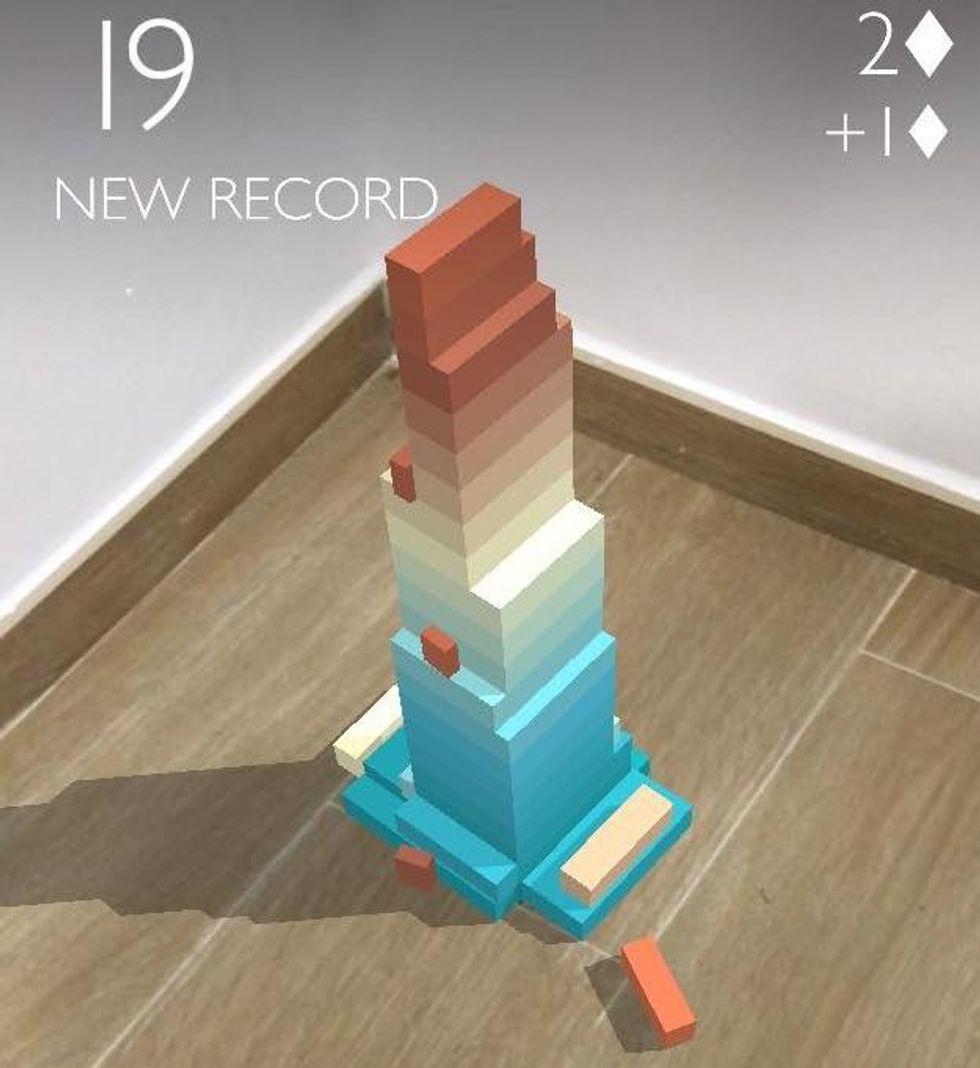 GearBrain
Again, I found it best to be in a well-lit room, making sure to avoid surfaces that were up against a wall. Having the wall in the background affected the app's ability to analyze its environment. Finally deciding to use the floor, I moved my smartphone back and forth as if zooming in and out on the floor.

After five seconds or so, a blue tile appeared on "the floor" of my room. From there gameplay was no different than without the AR. I tapped to match up the blocks to one another, stacking them higher and higher as I tried to beat my high score.
If I tapped too early the section of the tile that was "hanging off" was trimmed and dropped down to the bottom of my tower as it continued to grow upwards. I did not take much time to master the game so my towers looked thin and never reached higher than 27 blocks.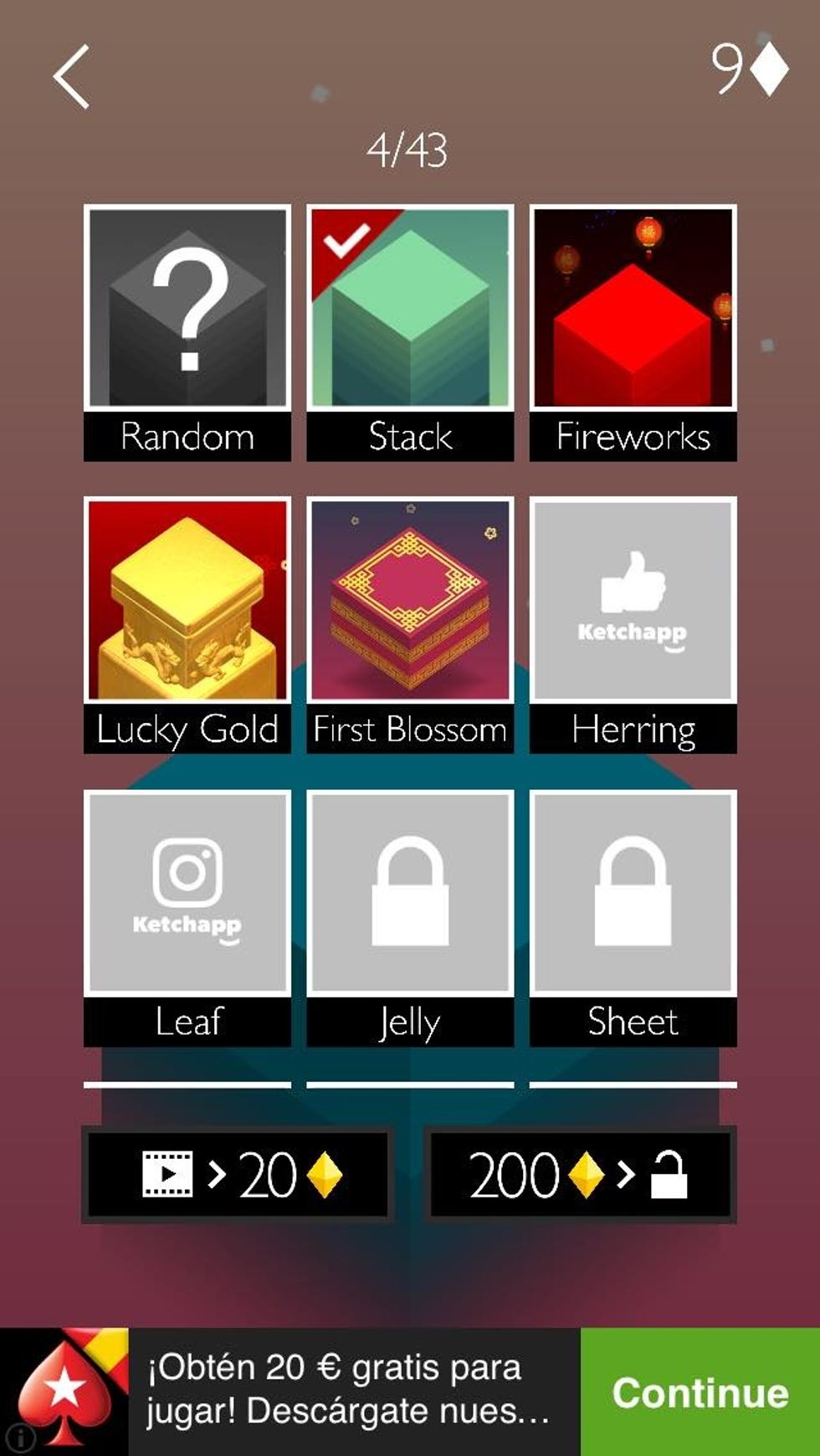 GearBrain
The mechanics of the gameplay were smooth and there was little lag in the app's response to my tapping. I even noticed that when I moved the stack around, the app accounted for changes in my surroundings, avoiding the edge of my desk or bed.
What I considered to be most fun about the game is its ability to let me actually chill. The game itself is not intense, and is a great way to take a break from work or studying.
The app also offers a variety of skins and themes for the blocks themselves which you pay for with the diamonds that you earned. For example in celebration of the Lunar New Year and the upcoming Year of the Dog, Stack AR is offering three different Chinese New Year block themes.
With or without an extensive variety of themes, Stack AR is a great example of AR's functionalities and a sign of what is to come from mobile gaming, as well as other applications in general. Needless to say, I am already trying to beat my embarrassing high score.
Pros:
Smooth game play,
Developed AR
Casual feel
Cons:
Not really including any new features
Takes up a lot of space on your phone
Like GearBrain on Facebook