Driverless shuttle buses will be running at two national parks this summer, as part of a series of tests to see how they can operate and engage with riders.
At Yellowstone, a bus with the name TEDDY, for The Electric Driverless Demonstration in Yellowstone, is going to be touring Canyon Village through August 31, picking up passengers between the campground, visitor service and the lodging area.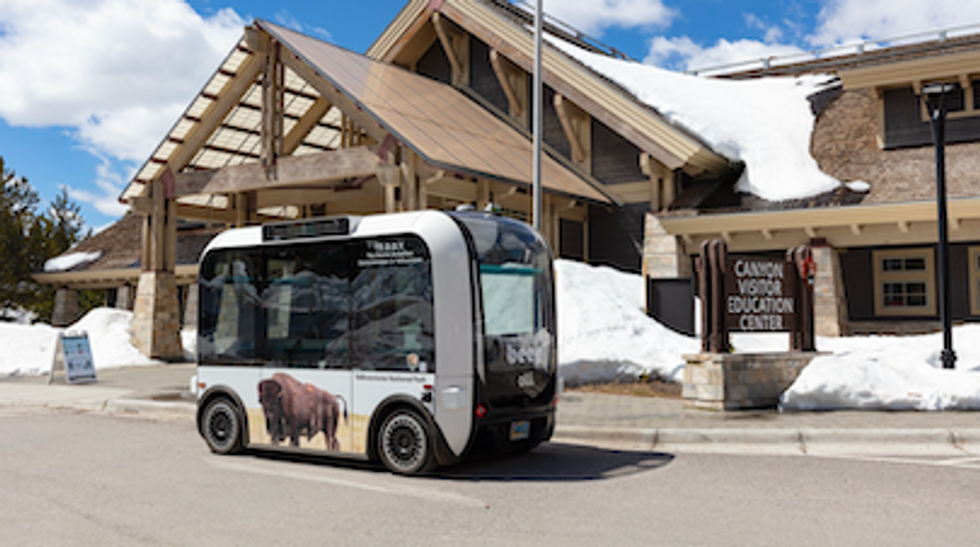 At Yellowstone, the two shuttles will run between campgrounds and visitor areasYellowstone National Park
Rides will be free on the electric shuttles, but they will driving at a low speed — and everyone is being asked to wear a mask while on board. While the shuttles are designed to be self-driving, there will be someone on each one who can take over if need be.
While many cars have self-driving features, true driverless experiences are still not completely up and running. All — from share rides to fleets across interstate highways — are still using safety drivers in most cases, and operating test runs. That's what happening at the two locations this summer, with a driverless bus being tested — but with a safety driver inside.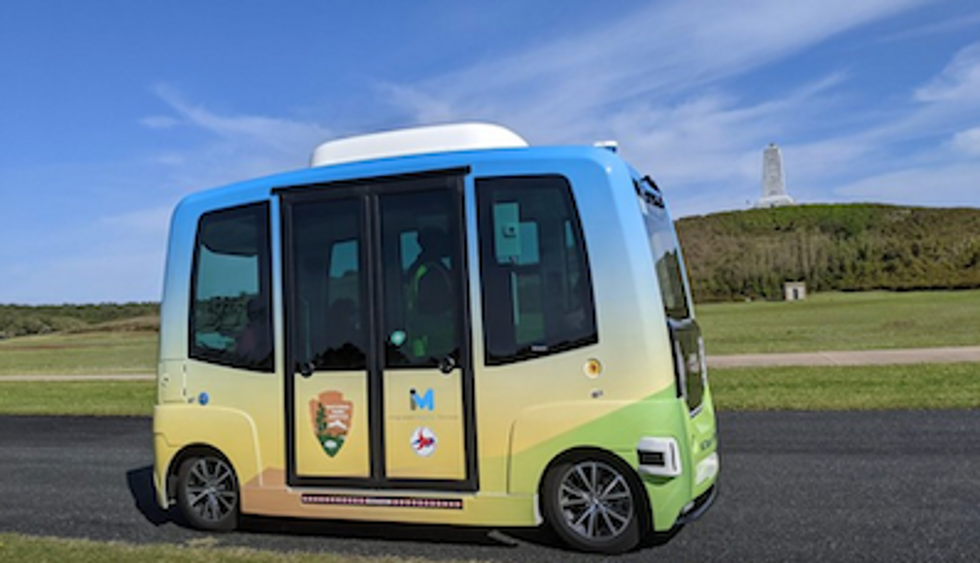 The driverless bus will be free, and ferry people between the Wright Brothers National Memorial museum and the First Flight bronze sculptureNCDOT Communications
Over in Kill Devil Hills, North Carolina, a small self-driving vehicle has been running since April, and will continue through July 16. Although it's designed to be driverless, the bus has an operator riding and can stop the vehicle when needed. Passengers are being picked up along the route, which runs from the Wright Brothers National Memorial museum to the First Flight bronze sculpture, which commemorates the first flight of the car.

The ride itself will be free, but the bus ride will be slow, traveling between 8 mph and 12 mph, according to the N.C. Department of Transportation, which is co-running the trial with the National Park Service.