Like GearBrain on Facebook
Control4 users are waking up to a new controller named Neeo, a sleek handheld remote control with a touchscreen that will operate smart TVs to smart thermostats, smart lights to locks. The devices comes from the acquisition of the Switzerland-based Neeo that Control4 announced in February, 2019.
Read More:
Neeo, designed in Switzerland, comes with a docking and charging station, hard buttons and aluminum features plus an edge-to-edge three-inch, HD LCD touchscreen. The battery lasts for five days on one charge with normal use, and software updates are pushed to the device automatically.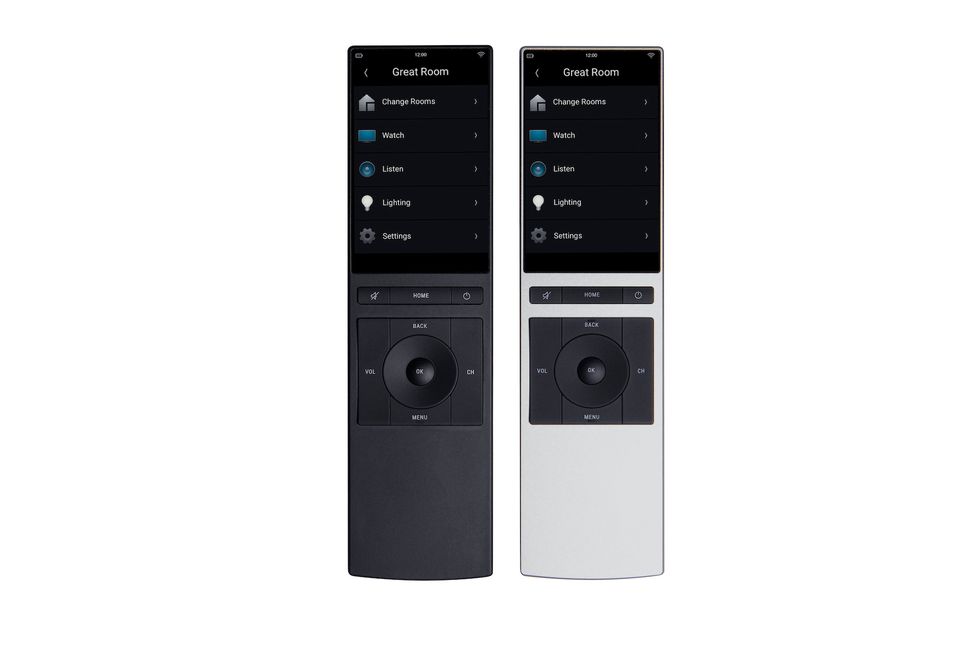 The Neeo remote, which has both physical buttons and a touchscreenSnapAV
For current owners, installing Neeo is as simple as connecting it to your home's Wi-Fi. The OS will take care of the rest, and if it sounds as easy as launching a smart speaker like one from Amazon Echo, that's intended. Charlie Kindel, chief product and technology offer of SnapAV, the new name for Control4, was the former head of the Alexa group at Amazon.
Control4's name change

Control4 merged with SnapAV a few months ago, and while the whole company is operating under the SnapAV name, Control4 is keeping the former name for the brand of its smart home system. The most recent version is Control4 Smart Home OS3, which bring Alexa and Google Assistant voice control into the home along with one-touch control for their smart home devices.
Neeo lets you run through a number of entertainment options, selecting icons for devices including the Blue-ray player, video game systems, and also the Dish Network — definitely appealing to cord cutters.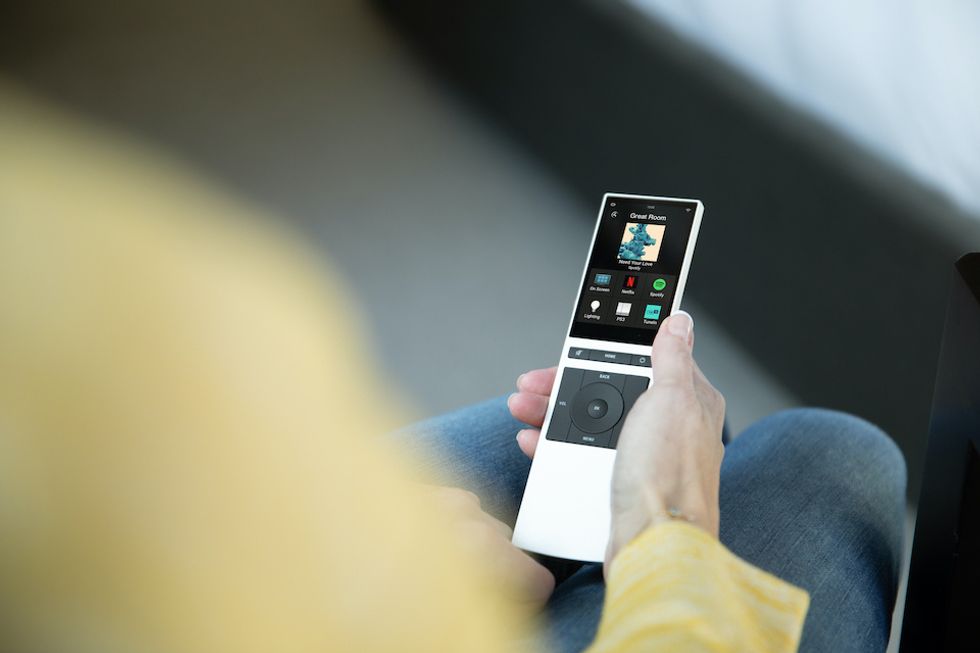 The new Neeo remote is used to operate the Control4 smart home systemSnapAV
For those eager to get their hands on one of the new remote controls now, Neeo can be picked up directly from Control4 professionals. And while you don't have to be an official Control4 customer to buy one, you need to have one of their systems operating in your home for it to be of use. Neeo is currently priced at $600 and comes in two color options, silver and black. People can also visit Control4 Certified Showrooms on November 21, 2019, during #C4YourselfDay, to get a personal demo of Neeo and how it works, before they decide to buy one of the new remotes.

"The modern smart home needs simple interfaces to start a movie, select a playlist, or lock a door. Neeo was expertly designed to be beautiful, and with Control4 OS 3, it's also the easiest way for a family to enjoy entertainment in their homes," said Kindel in a statement. "Neeo is a reflection of our obsession for creating the most elegant and simple interfaces for the refined smart home."
Check out The GearBrain, our smart home compatibility checker to see the other compatible products that work with Control4 platform.
Control4 for OS 3
Like GearBrain on Facebook