We can all make our home smarter by adding an Amazon Echo or Google Home, smart lights, an intelligent thermostat, and a video doorbell. But what happens when you want to build a new house and make it smart from the ground up?
This is where the professionals come in to play — companies that can provide custom smart home equipment from switches to cables, from sensors to control panels, all fitted, hidden neatly behind interior walls, to create a seamless experience.
Read More:
A lot of these systems will work with voice control, via assistants like Alexa, and there are smartphone apps too. But this is unlike anything you can pick up at BestBuy or order from Amazon.
The selection of companies we cover here include property builders who offer smart home systems as part of their new-home package. Others will fit a new system to your existing home, but in a way which extends what devices bought off the shelf and installed yourself can accomplish.
KB Home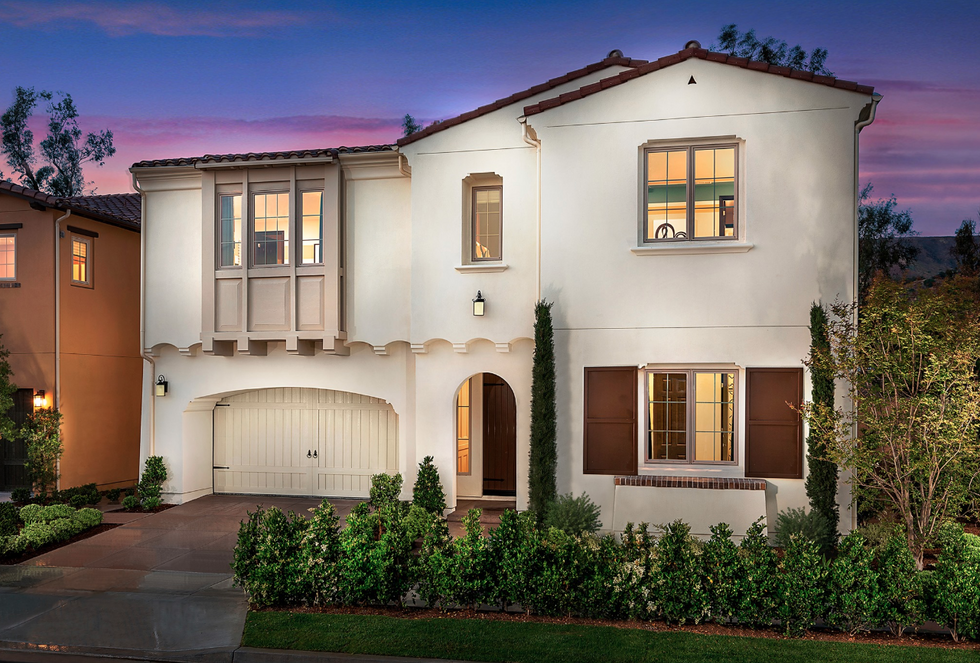 New KB Homes come with an optional wellness system called DarwinKB Home
One of the leading names in building smart homes from the ground up is KB Home, which in September 2018 announced a partnership with Google to bring its technology to newly-built properties.

The system connects doorbells, door locks, thermostats, smart lights, motorized window shades and other home appliances to a mesh Wi-Fi network. This are then controlled by the Google Assistant, and by speaking to a Google Home smart speaker.
This may sound similar to what anyone can do at home with off-the-shelf devices, but the key here is the turnkey convenience, where everything is installed as the home is built, ready to use when you move in the space.
KB Home has also partnered with Dish, who will look after the installation of smart home devices, and offer customer support for home owners.
In a further bid to build homes as healthy as they are smart, KB also works with Delos and its new Darwin Home Wellness Intelligence platform. This is made up of air quality sensors, lighting, window blinds, air control systems and smart algorithms to improve a home's air quality.
The goal here is to reduce stress, and improve sleep quality and wellbeing. Keeping an eye on air quality can be particularly important in a newly-built home, as the chemicals used in paint and construction adhesives can 'off-gas' for some time after the buyers move in to their new space.
Lennar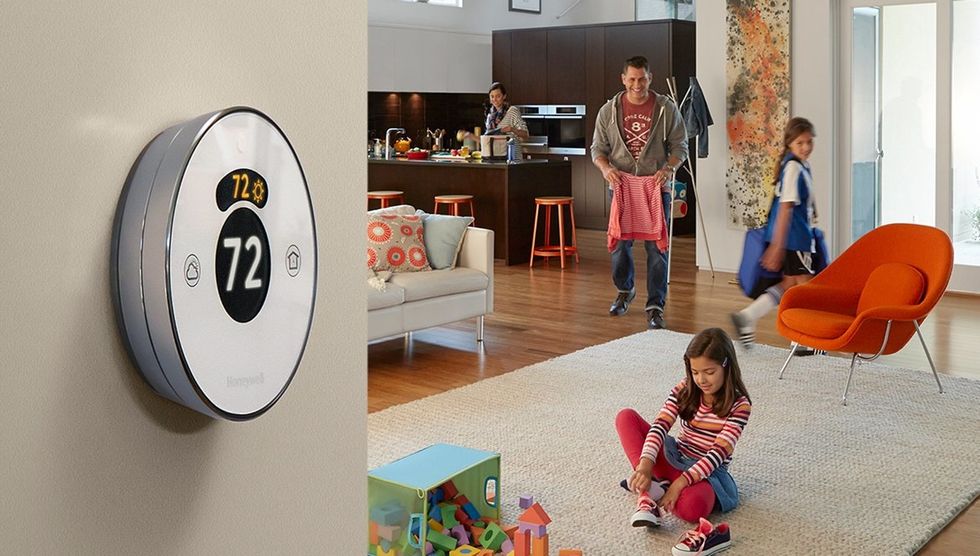 Lennar offers home with Honeywell smart thermostatsHoneywell
Lennar is the nation's number-two home builder, according to data compiled by Builder Online, and in 2018 began offering properties with Wi-Fi certification.

Buying a Wi-Fi Certified home means moving into a property without any Wi-Fi blackspots in any room or hallway, thanks to pre-installed networking equipment. And 'Wi-Fi Certified' isn't just a marketing term used by Lennar. The label means a product is certified by the Wi-Fi Alliance, and only homes which offer blanket Wi-Fi coverage are given certification.
Lennar homes can also be bought with Amazon Alexa and Samsung SmartThings compatible devices fitted ahead of moving day, incorporating connected thermostats, lighting, and doorbells. After you move in, Lennar arranges for an Amazon service team to visit, set everything up with your online accounts, and make sure the system is working properly.
Lennar offers smart thermostats from Honeywell, Amazon Echo smart speakers and displays, Baldwin smart door locks, Ring video doorbells, and connected speakers by Sonos.
As with KB Home, the approach taken by Lennar is that of offering a turnkey system which is ready to go as soon as the buyer logs in with their existing Amazon or Google accounts.
Control4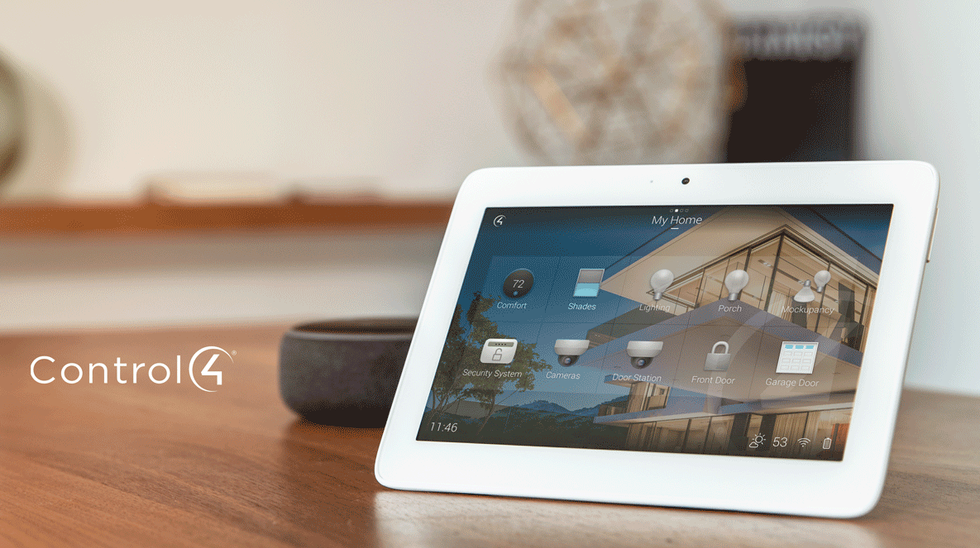 The system uses a touch screen similar to the Google Home HubControl4
Control4 offers a wide range of smart home systems, ranging from home theater and multi-room audio, to climate control, smart lighting, intercom, and security. These can all be bought and professionally-fitted individually, or bundled together for a whole-home solution - which, again, is installed by professionals.

Where KB and Lennar fit smart home tech to new builds, Control4 equipment can be installed in existing properties too, as well as being fitted from new.
Control of these systems can be done from the Control4 smartphone app, touch screens fitted to the walls of each room, via a traditional remote, or from a portable touch screen reminiscent of the Google Home Hub, shown above.
Control4 offers a highly personalized system, where each speaker and sound bar is custom built to the exact size and specification you want. Products Control4 works with include those from Apple, Roku, Amazon, LG, Samsung, Sony, Bose, Denon, Sonos, Honeywell, Somfy, Yale and Lutron.
Builders which work with Control4 and can fit the company's systems to your new-build include Arthur Rutenberg Homes, BallHomes, Coventry Homes, Holmes Homes, LeBlanc Custom Homes, Mandalay Homes, Plantation Homes, Toll Brothers, and Wilshire Homes.
Savant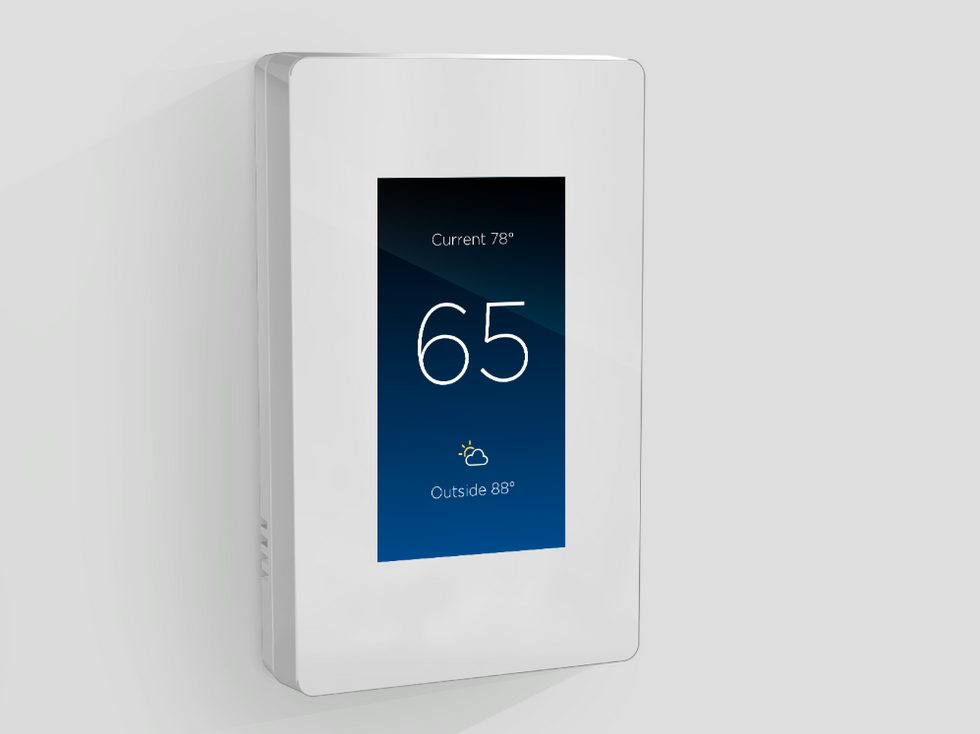 Touch screen wall controls by SavantSavant
Similar to Control4, Savant offers a complete smart home system, made up of speakers and home audio systems, window blinds, climate systems, touch controls, lighting and home theater.

As well as using the company's own apps and controls (with either touch screens or buttons and knobs), Savant's system works with Amazon Alexa and Google Assistant, too. There's also an Apple Watch app.
A big focus of Savant is on controlling every aspect of your smart home from a single smartphone app. This is tricky when using multiple off-the-shelf systems like Google Home and Samsung SmartThings in the same property, but is something a ground-up system from a single company is capable of.
Savant systems stretch from a single room to whole-home solutions, and prices vary accordingly. Savant products are offered by a wide range of home automation stores; you can locate your nearest shop on the manufacturer's website, and beyond the U.S. there are international dealers in the UK, Canada, France, Australia, China, Hong Kong and elsewhere.
Smarter Homes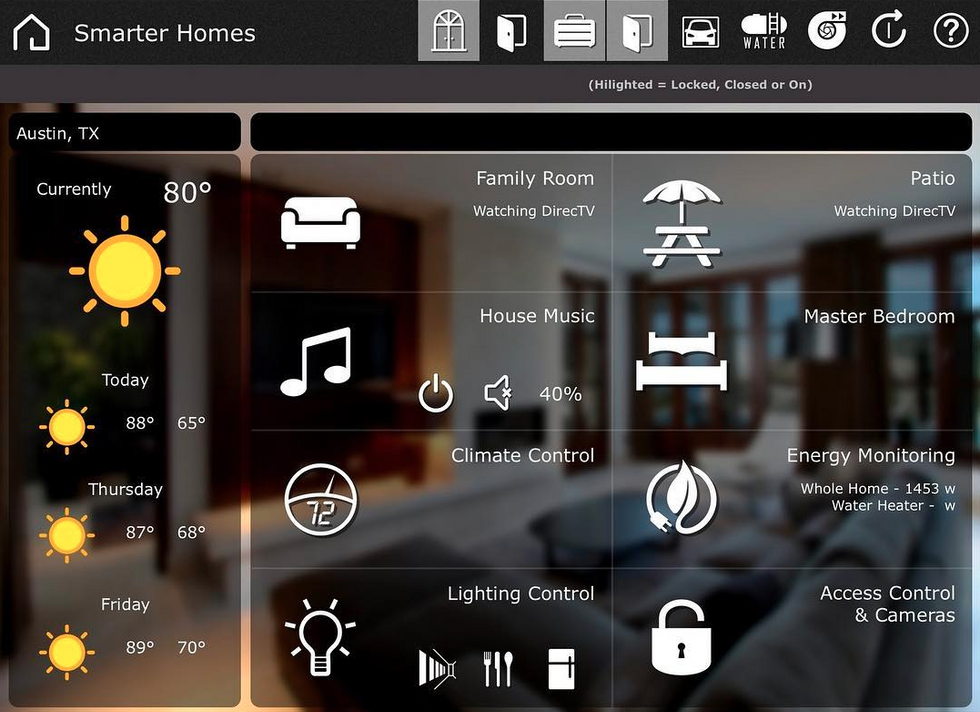 A screenshot of the Smarter Homes iPad appSmarter Homes
Another retro-fit option comes from Austin, Texas-based Smarter Homes. The company offers the installation of motorized window blinds, whole-home Wi-Fi, lighting and climate control, smart locks, video doorbells, security systems, music and entertainment.

As well as providing devices from a wide range of manufacturers, Smarter Homes installs all the cabling you need to make your entire home smart, but in a way where the technology is mostly hidden from view. An iPad app is then customized for your home (see screenshot above), giving you a single place to control everything from lighting in the bedroom, to Spotify in the kitchen, Netflix in the lounge, and window blinds in the study.
Again, you might look at the products installed by Smarter Homes — Sonos speakers, for example — and think you can fit everything yourself. In many cases this is certainly true. But when you want multiple systems to work in harmony across a home, and for them to all be networked together, professionals like Smarter Homes will install all the cabling and switches you need to make controlling everything simple and seamless.
Vivint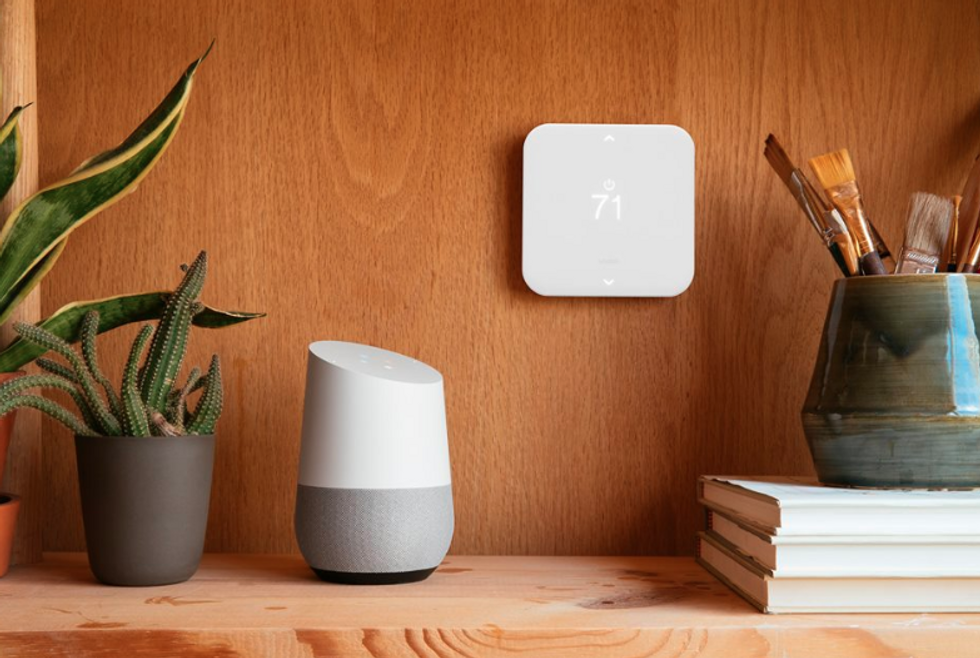 Vivint's system can be controlled with Google AssistantVivint
Vivint's professionally-installed smart home system includes indoor and outdoor security cameras, video doorbells, a 24/7 video recording service, smart locks, a thermostat, and a garage door opener. All of this is controlled from the Vivint iOS and Android smartphone app, as well as from Vivint's own touch screen control hub, and with voice control through the Google Assistant.

You can either buy all of the above, or buy a specific Vivint package, like home security, or home automation. Vivint charges a one-time installation cost of $199, then monthly subscriptions start from $39.99.
In 2018, GearBrain had a Vivint system installed in our own home. You can read all about our experience here.
How Vivint Smart Home Hub Works www.youtube.com