An icon believed to be of the upcoming iPad Pro has been discovered in the fifth beta build of Apple's iOS 12.1 software.
The icon shows an iPad with no home button - a first for Apple's tablet device - and with a screen bezel seemingly thicker than on the current model.
Read More:
Discovered by 9to5Mac, the icon also shows how the iPad's lock button remains on the top, and the volume buttons remain on the upper-right edge, just as before.

The new iPad Pro is expected to be the headlight act at Apple's next media event, which kicks off in Brooklyn, New York at 10am EST on October 30 (this Tuesday). Apple is expected to reveal two new models of iPad Pro, along with updates to the iMac, MacBook and even the long-forgotten Mac Mini, which has not been updated since 2014.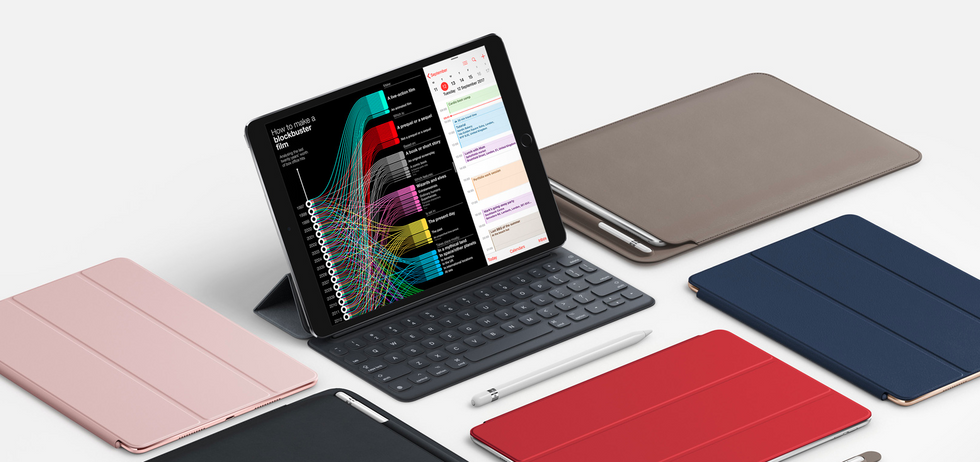 The design of the current iPad Pro has not changed (other than in size) since 2015Apple
The lack of a home button is the most obvious change for the new iPad, which will replace Touch ID with Apple's newer Face ID biometric security system, as used by the iPhone X, XS and XR. It has previously been reported that the iPad's Face ID system will work in portrait and landscape, unlike the iPhone's which is limited to the former orientation.

It was originally thought that the new iPad Pro would get an iPhone X-style 'screen notch' at the top of its display to house the Face ID system, but this appeared to no longer be the case. And, while the larger bezels may look unsightly when we're used to seeing almost bezel-free smartphones, they serve more of a purpose on larger tablets like these - they are a way to hold the device securely.
For more on what to expect from Apple's event this week,
read our preview here
.