Like GearBrain on Facebook
Apple has sent out invitations for a media event taking place in New York City on October 30.
The invitations dropped as rumors swirl of an updated iPad Pro and Pencil stylus, along with new versions of the iMac, Mac Mini and MacBook.
Read More:
Unusually for Apple, the event will take place in Brooklyn, New York instead of its native California. Since the construction of the Steve Jobs Theater at Apple Park in Cupertino, it was assumed that most future product launches would take place there. The iPhone X in 2017 and this year's iPhone XS were both debuted at the theater named after Apple's co-founder.
But this time the event takes place at the Brooklyn Academy of Music, Howard Gilman Opera House and kicks off at 10 am Eastern Time (7 am Pacific). As usual, the keynote is expected to be led by chief executive Tim Cook, and to run for approximately two hours.
What to expect at Apple's October 30 New York event
As always, the rumor mills have been gathering steam for the last few weeks, and now we have a good idea of what to expect from Apple at its next launch event.
A new iPad Pro with USB-C replacing Lightning
The iPad Pro is likely to take center stage later this month. A slew of recent rumors — and references to the new model unearthed in Apple's own iOS software - point towards a tablet with a larger screen with smaller bezels, and Face ID replacing Touch ID.
This shift, just as we saw with the iPhone X, means the new iPad will no longer have a home button. However, despite Apple recently moving the time from the middle to the upper-left corner of the iPad's display, the addition of Face ID will not cause the iPad to get an iPhone X-style 'display notch'.
As well as the design update (bigger screen, smaller bezels, no home button), the iPad Pro is expected to switch its Lightning port for a USB-C connection. This information comes from app developer Guilherme Rambo, who has developed a strong track record for predicting future Apple products based on code buried inside beta software.
After digging into the code of Apple's iOS 12.1 beta — and speaking to anonymous sources familiar with the new iPad - Rambo claims the USB-C port will be able to output 4K HDR video to external monitors.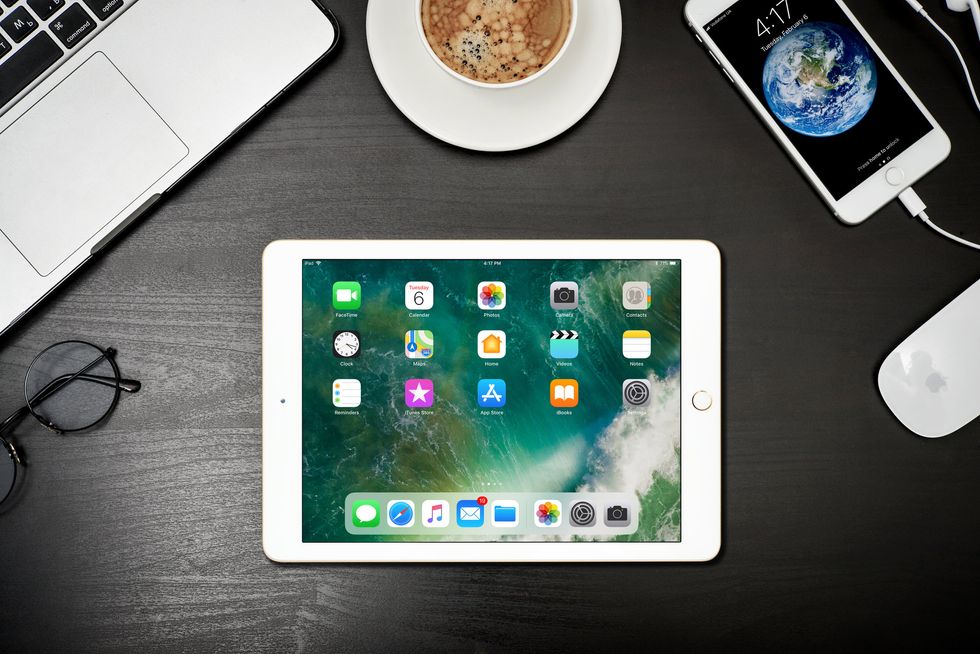 A new iPad Pro is widely expectediStock
This brings the iPad Pro closer than ever to Apple's goal of it replacing the personal computer. The shift to USB-C in particular — and away from Lightning, Apple's proprietary port used on iPhones - signals the company's intentions for the iPad Pro to become a computer, sharing its high-bandwidth port with the MacBook family, to the iOS clan.

Apple is also expected to move the iPad Pro's magnetic connection (used to hook up cases and keyboards) from the left edge to the rear of the tablet.
Rambo predicts the new Pro to come in two sizes — just as it does today — but the measurements aren't yet known. The current model is offered with screens of 10.5 inches and 12.9 inches, but slimmer bezels could see these both increase without changing the device's overall footprint.
It is claimed the new Pro will run on an A12X processor, an update to the A12 chip used by the iPhone XS.
An updated Pencil stylus
It has been three years since Apple launched the $99 Pencil, a stylus which connected to the iPad pro via Bluetooth. The device has remained unchanged in all that time, so a launch event focused on new iPads feels like the perfect opportunity to reveal a new model.
The well-informed Rambo believes a new version of the Apple Pencil will use the same 'proximity pairing' technology as Apple's AirPods and HomePod. This is a simpler and more convenient method or pairing devices than regular Bluetooth, as used by the current Pencil.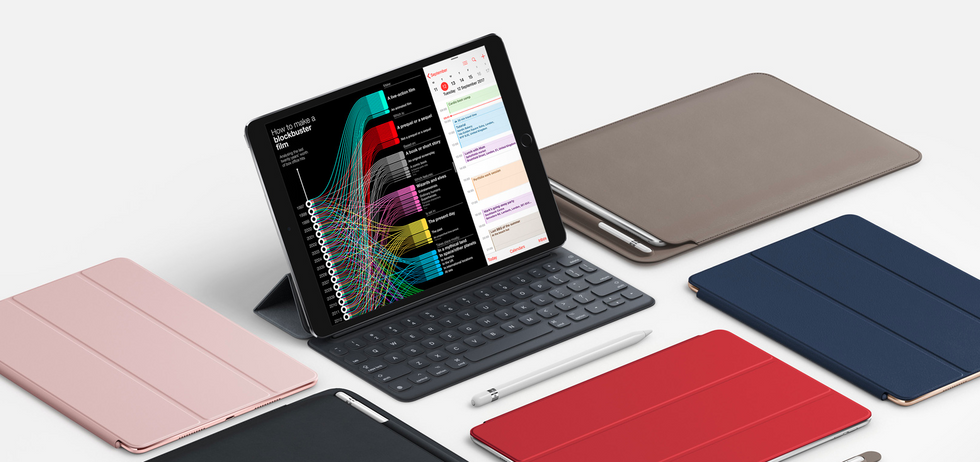 iStock
Currently, the Pencil has to be paired to an iPad by removing its cap and inserting its Lightning plug into the iPad's charging socket. It's a clunky and distinctly un-Apple approach to something which should be more seamless. Hopefully AirPod tech can come to the rescue here.

There's more evidence of a Pencil update on Apple's invitation to the October 30 event. They feature the Apple logo, but seemingly hand-drawn in lost of different styles, potentially showing off what's possible with the new Pencil (and new iPad). In a hand-written font, the invitations state: "There's more in the making." The use of 'making' suggests this is an event about devices for creatives.
A replacement for the MacBook Air
The aging MacBook Air has only been updated once since March 2015, so is certainly in need of a timely refresh — especially as it is still yet to get a Retina display, used by the MacBook and MacBook Pro for several years now.
Bloomberg reported back in August that Apple is working on a successor to the Air, which will have slimmer bezels (an Apple theme of late), and — finally — a high-resolution Retina display to match that of its stablemates. The new Air is expected to fit in below the MacBook, taking up the place of Apple's entry-level laptop. But, entry-level it may be, we doubt its price will be less than today's $999 Air.
A new Mac Mini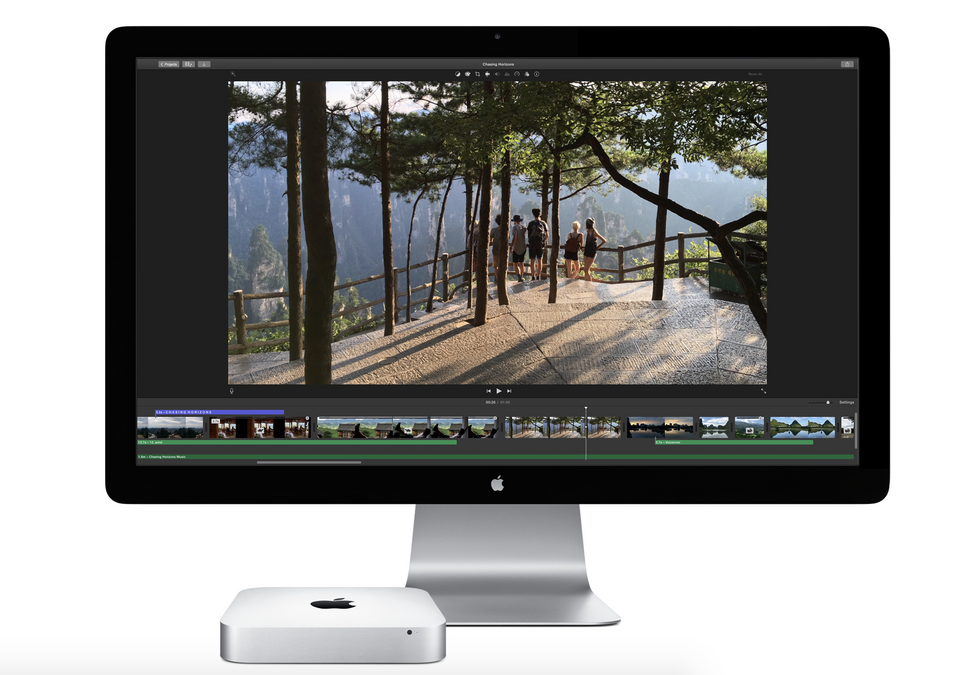 The Mac Mini has not been updated for four yearsApple
Even more forgotten about that the Air is the Mac Mini. Apple has not updated this computer since October 2014, leaving us to wonder — on more than one occasion — whether it will be killed off. The same Bloomberg report from August claims Apple isn't ready to kill its cheapest computer just yet though, with a new model tipped to be aimed at app developers and Apple fans who use their Mini as part of a home theater system.

An affordable Mac where buyers can brings their own monitor, keyboard and mouse can serve as a powerful way to lure Windows users across to the Mac side. Indeed, this was how Apple positioned the Mini when it launched back in 2005, but since then (and the subsequent explosion of iOS) Apple's focus on computer users has lessened, especially those on modest budgets.
Anything else?
We've stopped holding our breath for the AirPower wireless charging pad, which was announced more than a year ago but has been delayed ever since.
Instead, we'd like to see Apple speak more about the new Mac Pro it has teased for a while now. Apple used this event a year ago to tease the iMac Pro, so it wouldn't be totally alien for a need Pro to get a short mention as the show-closing 'One more thing'.
From Your Site Articles
Related Articles Around the Web
Like GearBrain on Facebook