Like GearBrain on Facebook
Samsung this week surprised many by not just teasing its folding smartphone again, but announcing its name, price, color options, features and on-sale date.
Called the Galaxy Fold, the smartphone marks ten years of the Samsung Galaxy name, and hopes to inject some much-needed life into a stagnant smartphone market, reversing a growing sense among consumers that many smartphones look and act the same, year-in, year-out, while their prices creep up.
Read More:
Samsung has certainly broken the mould with the Galaxy Fold, a device which has a small touchscreen with a regular Android interface on the outside, but which folds open to reveal a much larger 7.3-inch screen inside.
We journalists are yet to get our hands on the Galaxy Fold, but Samsung says it will go on sale on April 26 in the US, with a more expensive 5G version also coming soon.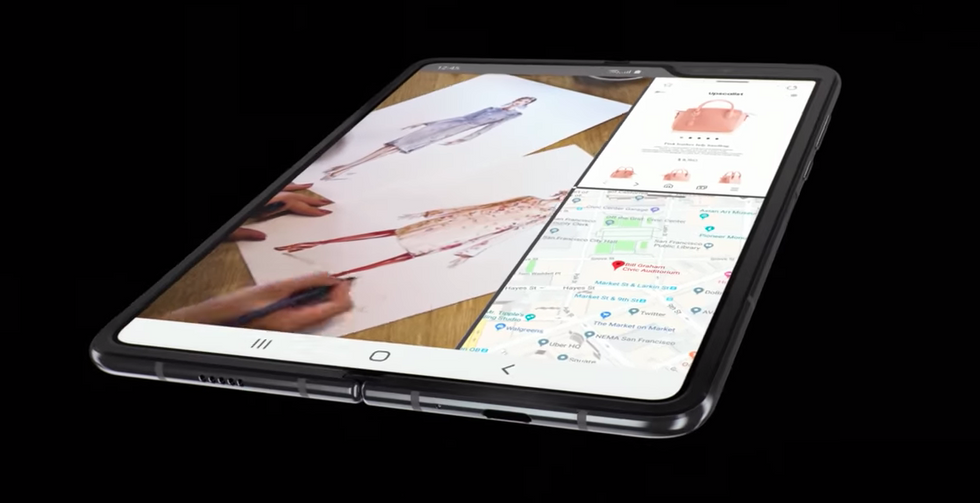 The Galaxy Fold can display up to three applications at onceSamsung
From what we have seen so far, the hardware looks good, and undeniably more impressive than the world's first folding smartphone, the Royole FlexPai. The Samsung has an attractive metal chassis, a beautifully engineered hinge system, six cameras scattered across the front, back and inside, and no doubt both displays will, like other Samsung offerings, be stunning.

But what about the software? During its demonstration on February 20 the company showed how three applications can be open at once on the big internal display. In one example, we saw how a web browser, video and messaging app can all be open and running at once. Another showed a shopping website, a video and a map.
Samsung added that WhatsApp, Facebook, YouTube and Microsoft Office will all be optimized to work with the new folding form-factor. We can expect to see other apps follow suit, and Google is busy developing Android to make it work on these types of devices.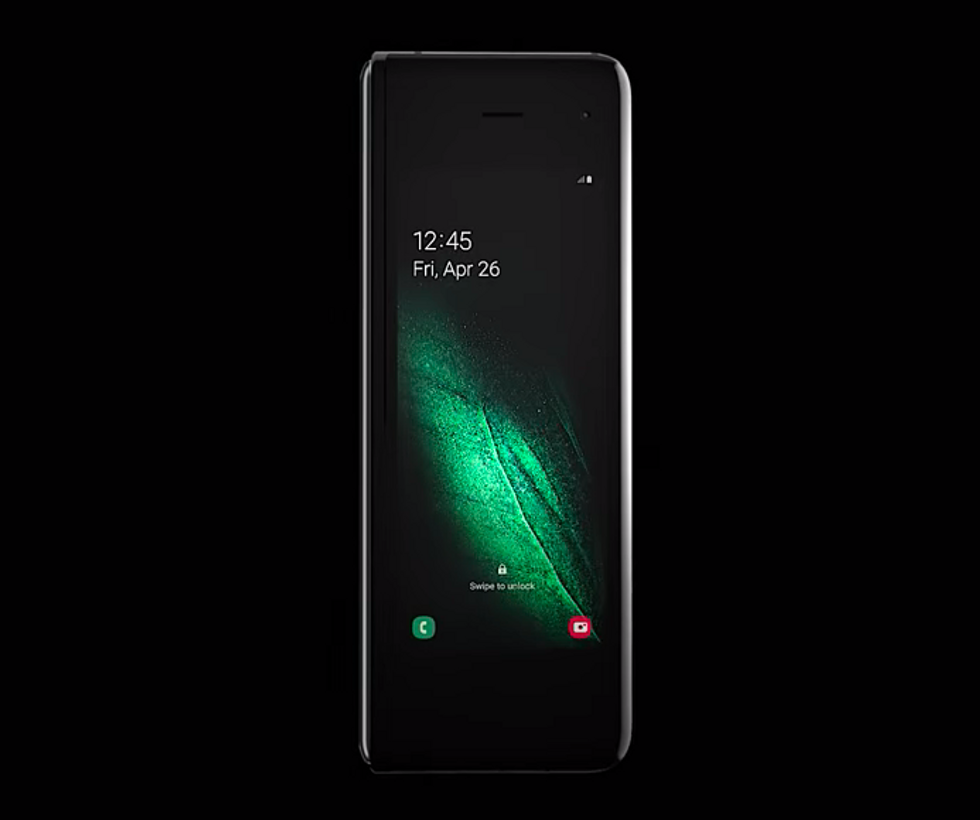 When closed, the Fold has large blank spaces above and below the screenSamsung
But it's going to be a slow process. While there's no doubting the Galaxy Fold will sell - just as five-figure flat-screen televisions did twenty years ago and equally expensive 8K sets are doing today - I wonder how long it will take app developers to really get onboard with the new hardware.

When the iPad launched back in 2011 it was ridiculed for being nothing more than a big iPhone. After all, it ran the same operating system, with the same applications and the same features. It was easy to type on conventionally, and was great for video and perhaps reading a magazine, but that was about it.
Only now, over seen years later, has the latest iPad Pro turned itself into something of a laptop alternative. It has, with the addition of a keyboard case, stylus and extreme processing power, justified itself as much more than a bigger iPhone. And yet, read any review of the latest iPad Pro - including ours at GearBrain - and the same comments will be made; it's great, but it needs a more advanced operating system to really excel.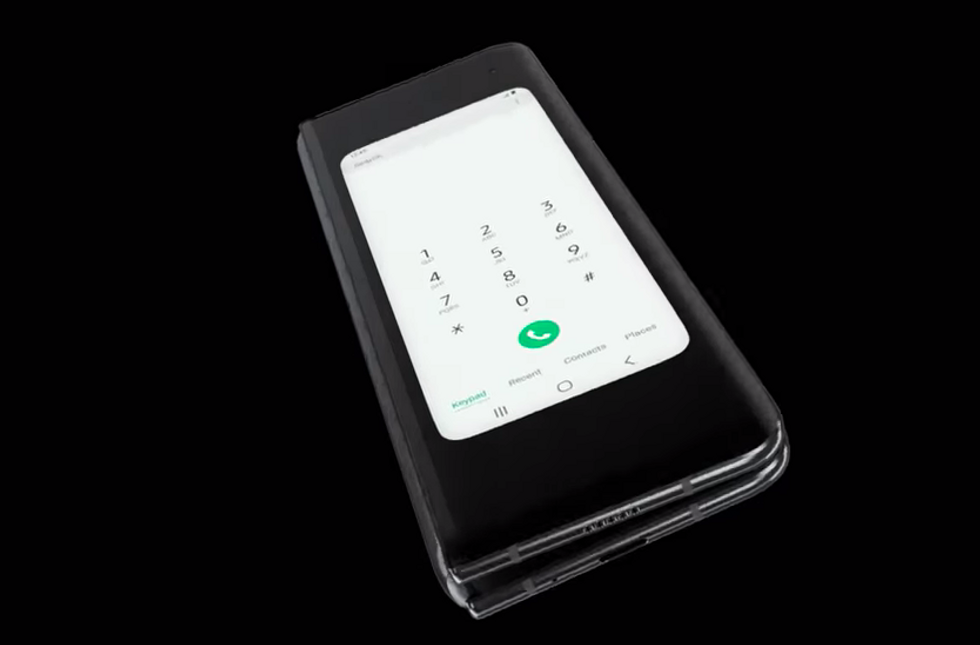 Samsung
I can see the Galaxy Fold getting itself into a similar situation. Providing enough are sold, Samsung will no doubt launch a Fold 2 and Fold 3 in subsequent years, each with improved hardware. But what about the software? Will they still be running a version of Android which, so far as I can tell for now, is the same as before but fits more apps on the screen at once?

Is the Galaxy Fold intended to replace tablets like the iPad and Samsung's own Galaxy Tab range? At 7.3 inches I don't think its internal display is large enough for that.
It can certainly add some practicality to daily smartphone use. I can see a world where you receive a YouTube link in a WhatsApp message viewed on the external display, which then plays on the big screen when you open the Fold up. But what else? Application developers - plus Google and Samsung - need to really push forward here and make a strong case for the folding smartphone.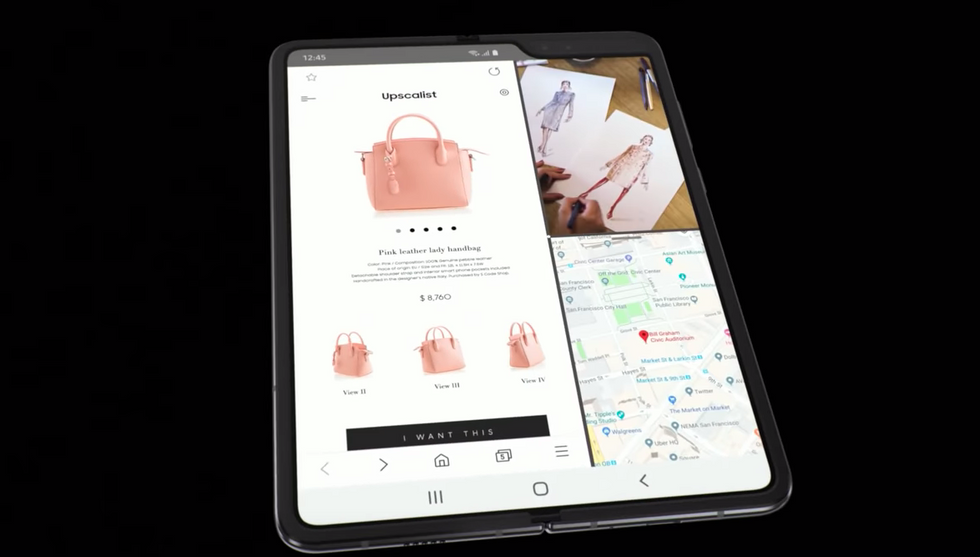 Samsung
Samsung has a smartphone revolution on its hands, no doubt about it - along with Huawei, Motorola and other tech firms all working on folding phones - but it needs to be brave, think big, and turn the Galaxy Fold into something which is far more than a phone with the option for a bigger screen.

The iPad matured slowly over seven years and - if the rumor mill is to be believed - could this year finally get an operating which is a true departure from that of the iPhone.
I hope Samsung is quicker to decide what the Galaxy Fold and its descendants should be. They could just be the next logical stage in the progression of the smartphone; but at $2,000 and with some clear hardware limitations for now (look at the bezels on the external display) my gut feeling is that they need to be something more. Nothing less than a reimagining of the smartphone; perhaps even a whole new product category.
The key to make this reality will be the software, which must - must - make an irresistibly strong case for the folding form-factor. Android with more screen space isn't enough, and I'm sure Samsung knows it.
Like GearBrain on Facebook