Pros: HD quality video, pinch and zoom feature, night vision, 140 degree FOV, 16GB onboard video storage.

Cons: Can't pan and/or tilt, no sound, monthly cost for video storage.
Buying a security camera is not an easy task. There is much to think through before making the right purchase: Is the camera's resolution or night vision important to you? Do you need a certain field of view or motion detection? Or do you need the camera to record and store a certain amount of video? While these are all important questions to answer, you're also going to make sure you address compatibility: Is the camera going to be part of a larger home automation system or act independently? This last point is crucial to get a security camera that not only operates effectively, but also links up with your other connected devices.
We believe Nexia's new HD Wi-Fi Outdoor Security Camera, a Z-wave compatible high quality security camera, is seriously worth considering.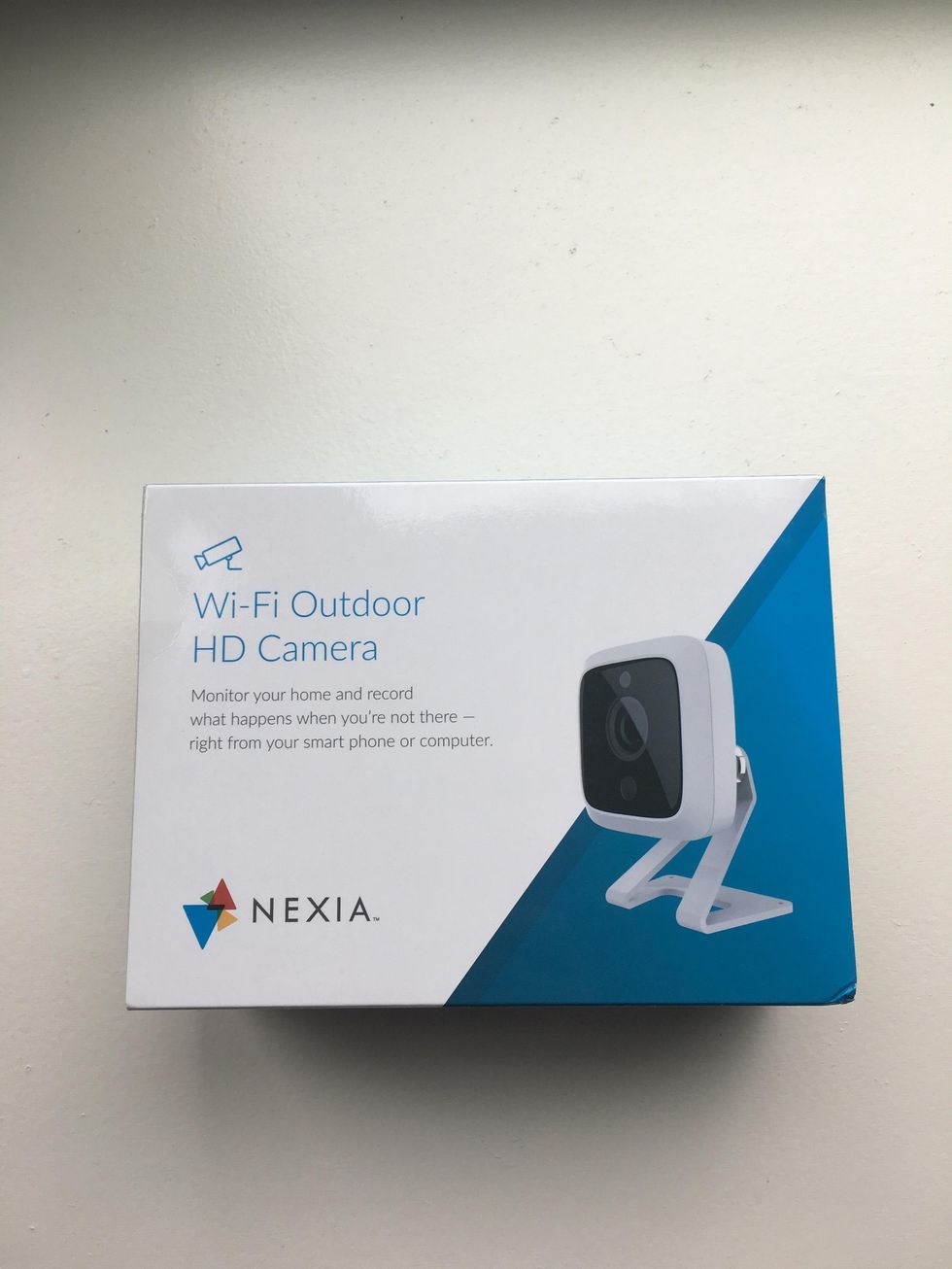 In our previous review of Nexia smart home system, we tested the original Nexia Wi-Fi Outdoor Camera, manufactured by Schlage. The camera had infrared technology for night vision, broadcasted in color, stored up to 4GB or 568 minutes of video on a low setting or 206 minutes on a high setting. The camera also had motion detection built into the unit and a video resolution of 640x480 pixels. However, the quality of the video content doesn't compare to the new Nexia HD Wi-Fi Outdoor Camera.

Nexia's newest HD outdoor security camera works with Nexia's smart home system, a comprehensive smart home system based on Z-Wave wireless protocols. It's a high definition security camera with 1080p resolution (1920x1080) and a wide-angle lens with 110-degree field of view (FOV). The camera supports live video viewing, recording and storage for up to 16GB of videos which you control wirelessly via Nexia app. (Note that for all Nexia cameras, you don't need to have a Nexia Bridge (hub) to operate the cameras. It would be easier but you can connect the Nexia cameras to your home router since it's a Wi-Fi device.) The New Nexia HD Wi-Fi Outdoor Camera also has motion detection and the same night vision with infrared technology found in the brand's new indoor security camera, Nexia HD Wi-Fi Wide Angle Indoor Camera.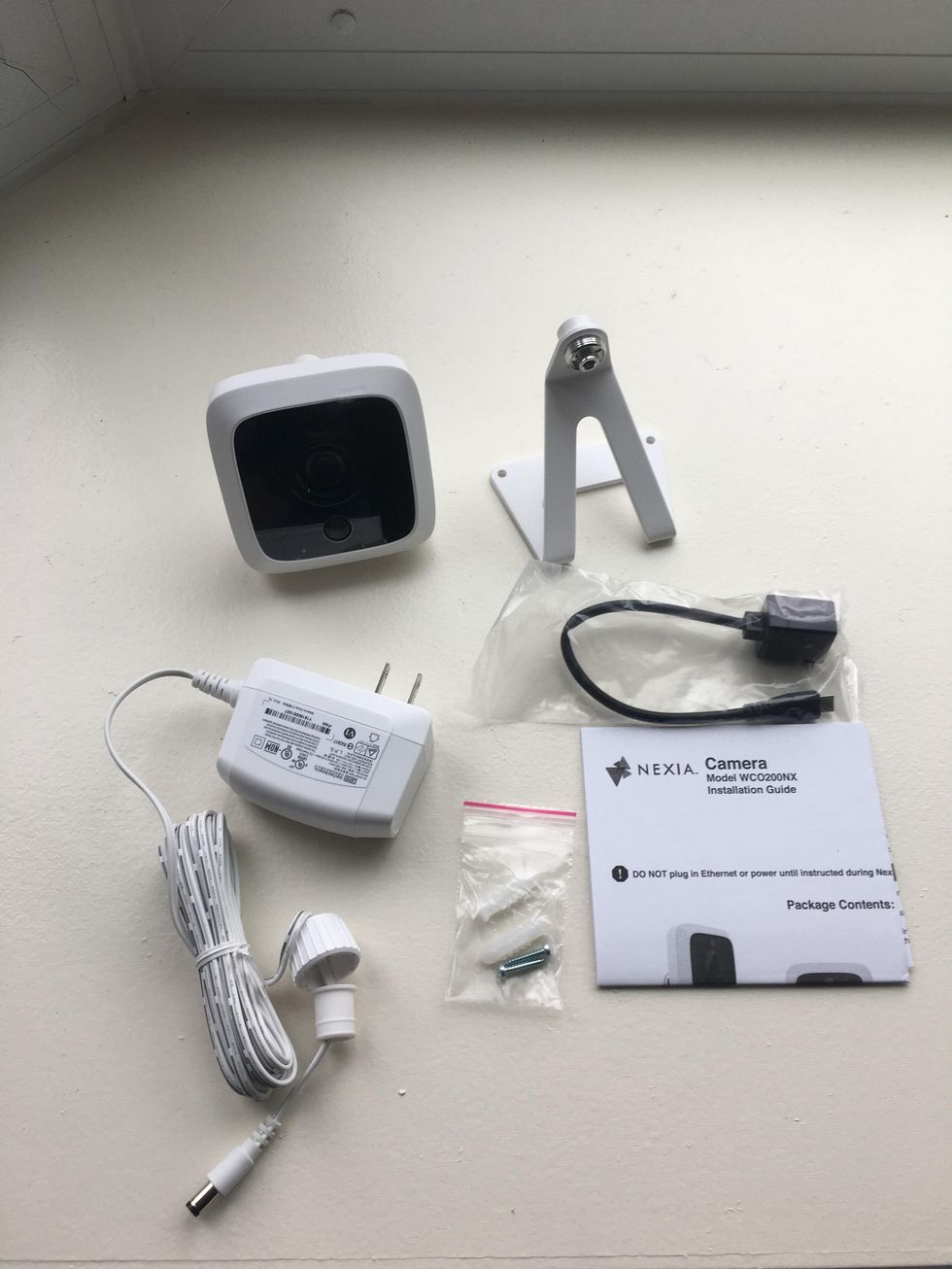 Regarding video storage, Nexia's new HD Outdoor Security Camera can store 16GB of videos—but like all Nexia cameras, you will need to get a monthly subscription from Nexia. The company offers two types plans. There is the standard Nexia Subscription, at $9.99 a month, which will give you 4GB of cloud storage for your video recordings, supports live streaming and lets you connect up to 230 Z-wave devices to one Nexia Bridge (hub) or about 500 total devices including unlimited cameras, garage door openers, Z-Wave smart locks, lighting controls, LED bulbs, a variety of sensors and Wi-Fi controlled devices.

Nexia also offers a free HVAC subscription plan which includes up to four professionally installed thermostats, one lighting control per thermostat and unlimited cameras. With this plan, you can stream live streaming from your security cameras, but won't be able to store any video recordings in the cloud. If 4GB of storage is not enough, Nexia has a supplemental video storage plan , for $1.99 a month, of 12 GB if you add it to either the free HVAC or Standard Nexia subscription.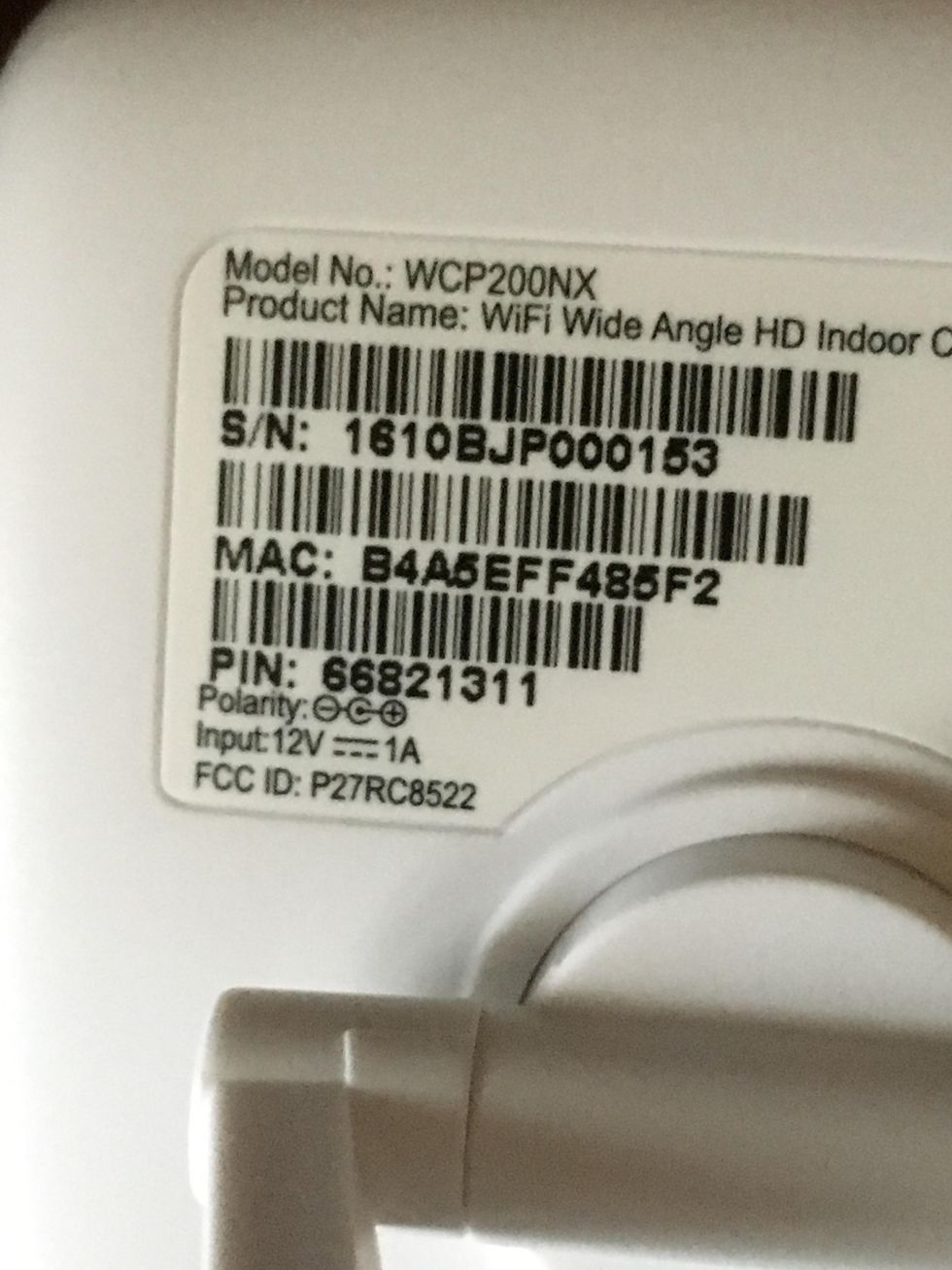 MAC address is key for installing Nexia Outdoor Camera.
Installation

All Nexia security cameras are installed the same way—they're relatively easy, however the installation instructions, or quick set up guide, is not intuitive in the Nexia app as other security guide's setup guides. We recommend using Nexia's web portal (myNexia.com) for more in-depth instructions.
To setup your camera after downloading the Nexia app, select the tab "Connect New Device." It will tell you to unplug your Nexia Camera and enter the MAC address—the 12-digit number on the back of your camera. You will need to connect your camera to your home Wi-Fi router during installation—and you might need to update your camera's firmware. If asked to update, we recommend doing it as your Nexia camera will work more effectively. Once paring is complete, you will be able to relocate your Nexia Security camera to its permanent destination.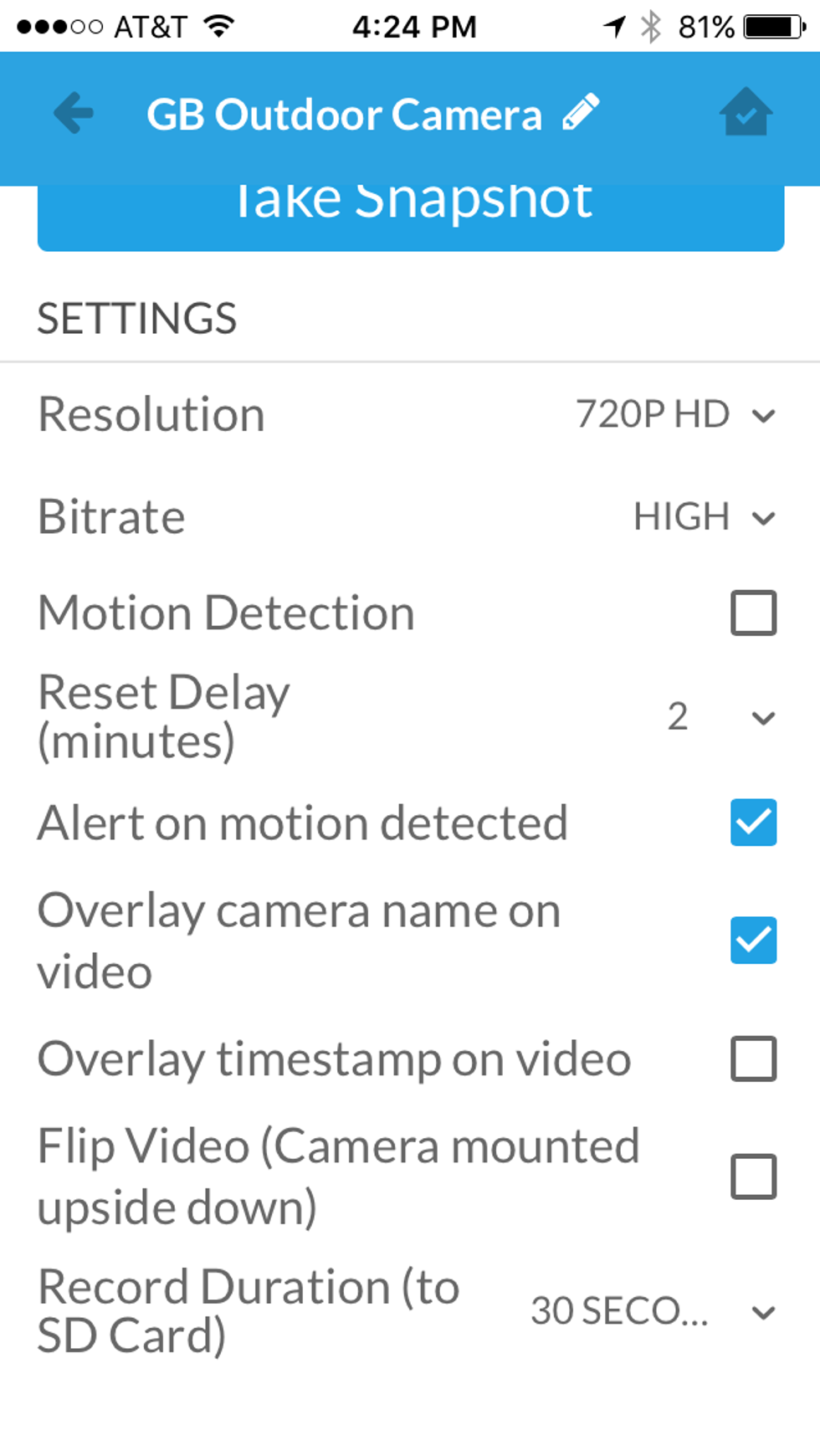 Old Vs New

There are several differences between Nexia's new Outdoor HD Wi-Fi Camera and the previous Nexia Outdoor Security Camera that GearBrain tested. First, the new Nexia HD Wi-Fi Camera doesn't have an antenna like the older Nexia Outdoor Camera. Nexia's previous Outdoor Security Camera had only a VGA resolution (640x480) at up to 30 frames per second while the new Nexia Outdoor camera offers HD with 720p resolution (1280x720). Both cameras have night vision with built-in Infrared LED, however the new Nexia Outdoor HD security camera does offer infrared illumination for 0 Lux imaging. Also, the FOV is much wider with the new Nexia HD Wi-Fi Outdoor Camera.
Another key between the Nexia HD Wi-Fi Outdoor Camera and the older Nexia Outdoor Security Camera is the pinch and zoom functionality, which allows you to get a closer look at an object or person in the video. We were impressed with the quality of the picture when you pinched the screen for a close-up. Many times, with this type of feature, the picture will get distorted. With the Nexia camera, the image was still sharp and we were able to see clearly. We also liked the sleek design and durable stand of the new Nexia HD Outdoor Security Camera.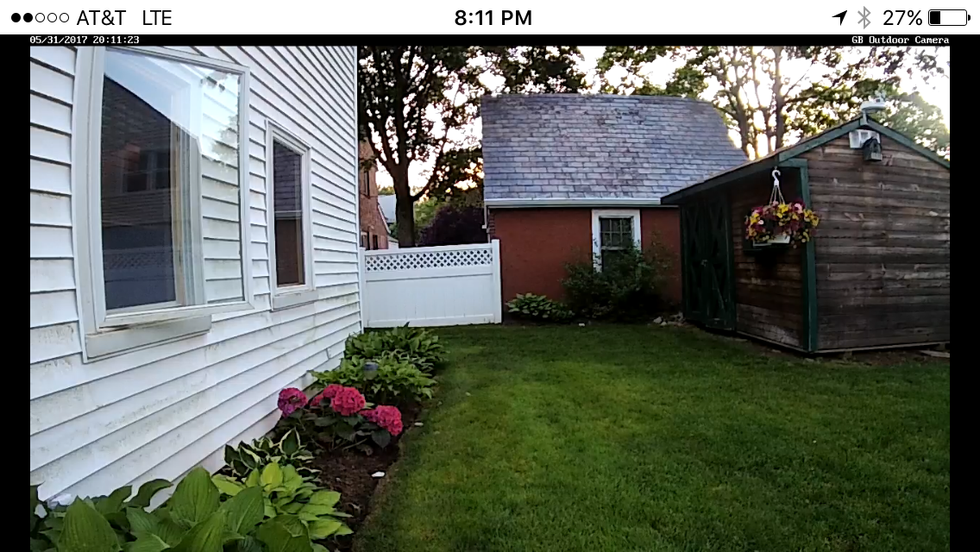 Daytime with Nexia HD Wi-Fi Outdoor Camera with wider FOV.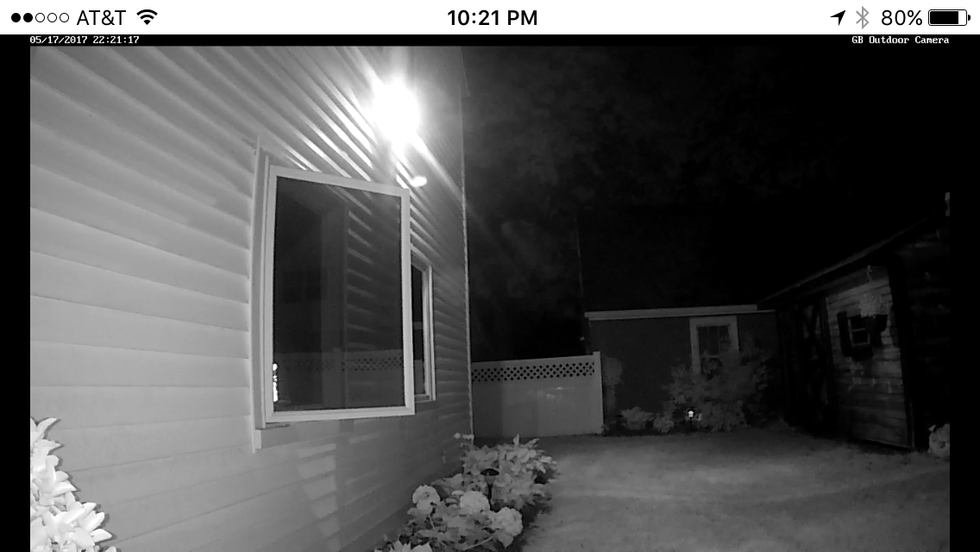 Nexia HD Wi-Fi Outdoor Camera's night vision.
Overall, the newest Wi-Fi HD Outdoor Camera we tested offers 300 percent more pixels and a 60 percent wider field of view. It still can operate in temperatures as low as -4 degrees Fahrenheit and has the same night time illumination using infrared LEDS. But the camera can also store up to 16GB of video data or 4X more minutes and records 720P (1280x720) video quality.

Summary
Once you determine what you need in an outdoor security camera—and if you own a Nexia smart home system or thinking of buying one—we believe you should consider the new Nexia HD Outdoor Security Camera. It offers excellent video quality (up to 720p), motion detection, easy installation outside, weatherproof up to -4 degrees Fahrenheit and video storage. You can also select to have the time stamp on the video, can easily name each Nexia camera, and the pinch and zoom feature is well done. Whether you are looking at a video recording or live stream, the ability to pinch and zoom can be very helpful when you want to see something or someone up close.
What's missing from the new Nexia HD Wi-Fi Outdoor Camera? GearBrain would have liked to see a sound feature. Many new security cameras coming to market offer sound via a built-in microphone. With sound, you would be able to not only see what's going on but hear and talk to any visitors. We would also like to have seen some sort of movement capability in the Nexia camera. The pinch and zoom feature combined with the wider FOV does allow for you see a larger coverage area, but the ability to pan and/or tilt would be nice.
The cost of the Nexia HD Wi-Fi Outdoor Security Camera is $189 and can be purchased on Nexia's Site, Nexia Direct, Amazon for $189 and Z-Wave.
If you need help installing any of these Smart Home Systems or products , you can visit HomeAdvisor.com to find a local trusted professional.