The EZ-Ultimo is a concept car by Renault which envisions what the future of autonomous, luxury road travel could look like - a future where on-demand cars are wood-panelled lounges on wheels with green velvet armchairs...
Revealed at the Paris Motor Show, the EZ-Ultimo is intended to be sold to companies looking to ferry their customers, clients and senior staff around in on-brand style. This will be achieved by Renault selling the vehicle as an empty shell to a hotel, airline or holiday resort, which would then tailor the interior to match their own.
Read More:

The concept car shown off in Paris this week features an interior with three green velvet-clad seats, wood panelling on the floor and sideboard, marble accents and art deco details.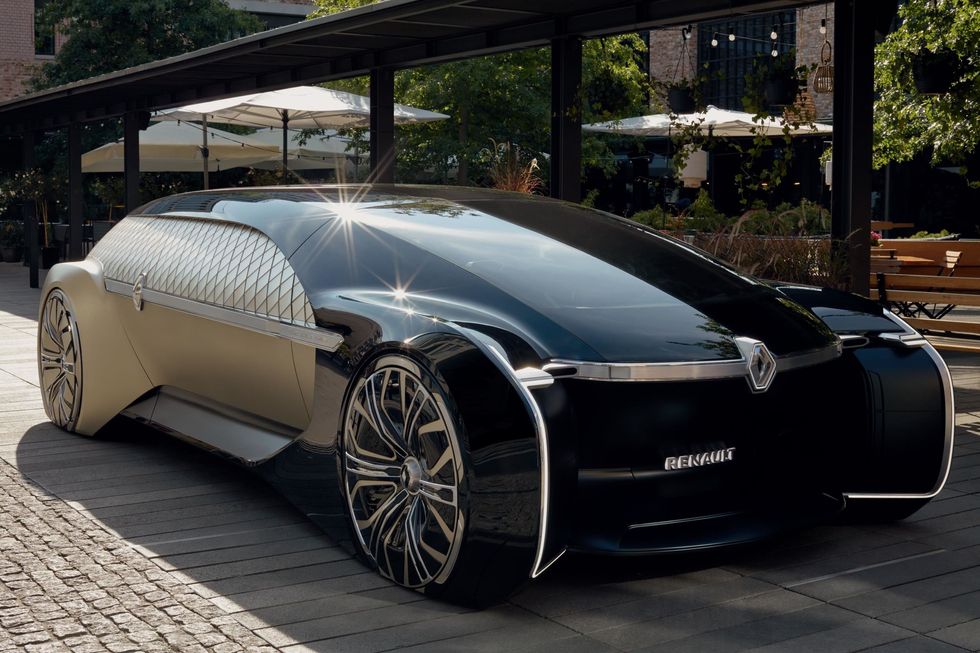 Renault
Renault says the car is equipped with level four autonomous driving technology - however, this being a concept vehicle, that is likely just a prediction of what it could have, if it ever makes mass production.

Resembling the kind of vehicle seen in Blade Runner, the EZ-Ultimo is long and low - around the length of a Rolls-Royce Phantom, yet with a roofline lower than a Mini.
The overall look and feel of the EZ-Ultimo is similar to the Lagonda Vision concept shown off by Aston Martin at last year's Geneva Motor Show, where a long, sleep electric vehicle was offered as a luxurious way for its two or three passengers to travel.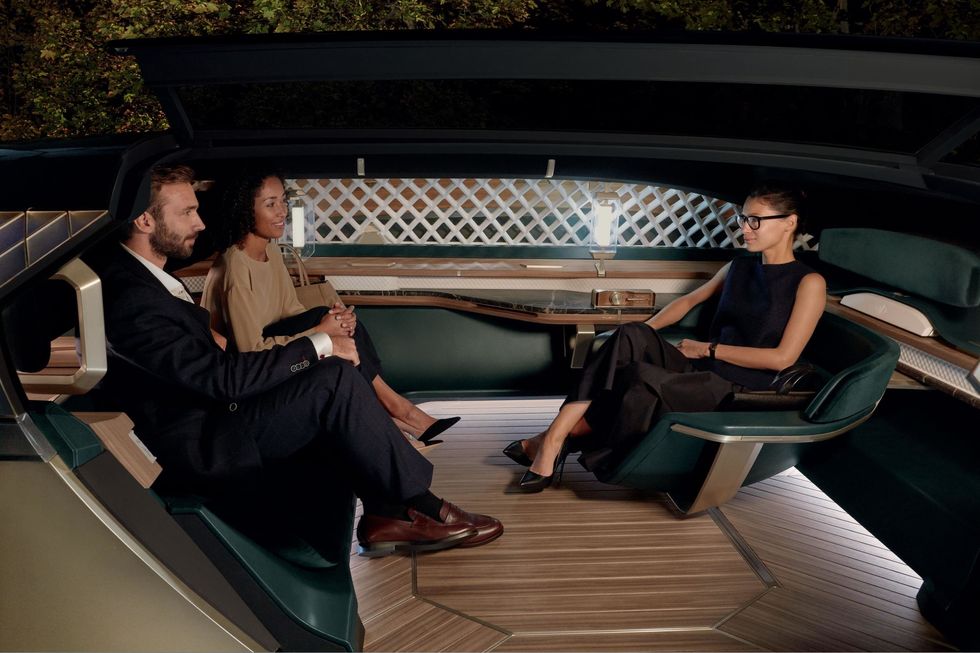 Renault
"With autonomous, electric and connected cars, we are entering a new exciting era in automotive design," said Laurens van den Acker, senior vice president of corporate design at Renault. "As consumer trends change and people are enjoying ride-hailing services more and more, a new paradigm for mobility will emerge...EX-Ultimo offers a unique luxurious experience aboard a robo-vehicle that can be adapted depending on the service provider."

We can see such service providers including airlines who want to give their first class customers a luxurious ride to and from the airport, or equally high-end hotels who shuttle visitors to the airport in a vehicle designed to resemble the hotel's house style.
Of course, all of the usual concept car caveats apply here. This is a concept - a guess at what the future of motoring might one day look like - and not something which will appear in dealerships and on driveways any time soon.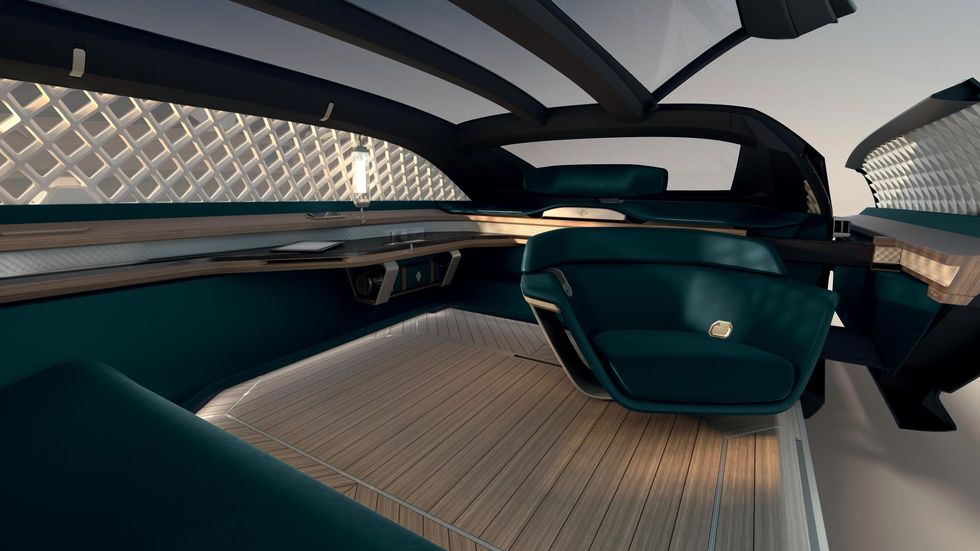 Renault