Phyn, the intelligent water monitoring system, is now compatible with larger homes and commercial properties with supply lines up to 2".
To be shown off at the CES technology show in Las Vegas next week, the new Phyn XL lineup includes two options for fitting to properties with supply pipes 1.5 inches or 2.0 inches in diameter.
Read More:
Despite the larger size, the system works just like the rest of the Phyn range. This means claimed industry-leading intelligent water monitoring, which can alert you via a smartphone app when a leak is detected.
All Phyn products work with the same Phyn Dashboard smartphone app, and multiple devices can be monitored by one account - handy if you install Phyn products in multiple properties.
As well as being used by individual homeowners, Phyn and owner Belkin believes its products will be used by property managers, homeowners associations, insurance companies, utilities and builders. Once installed, the devices can be used to mitigate the risk of leak and flood damage, and better understand how much water is used by each property, potentially lowering utility bills.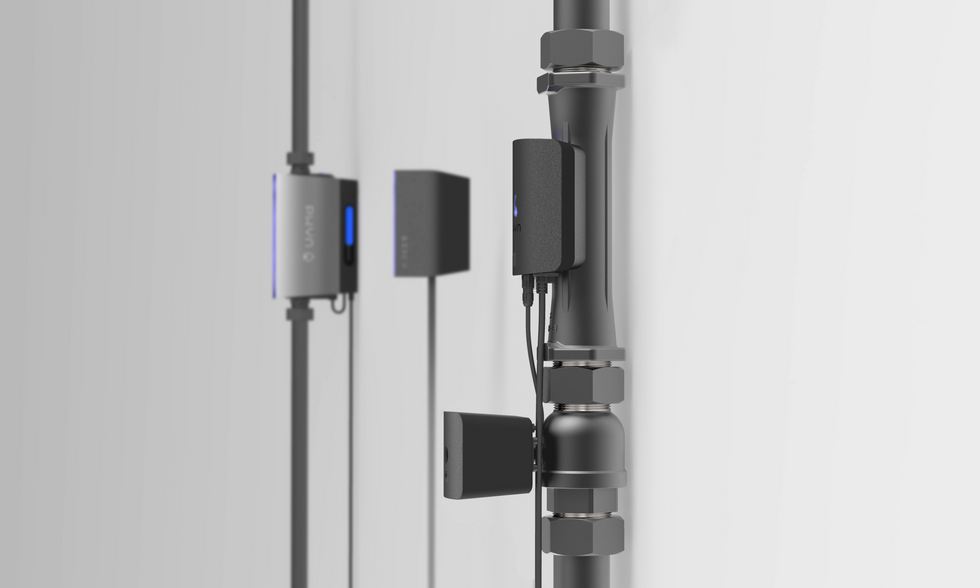 Phyn monitors water flow 240 times per secondPhyn
Both new versions of the Phyn XL can be connected to the internet via WiFi or an Ethernet cable.

By installing a Phyn system, owners of cafes, restaurants and other businesses can accurately track their daily water usage, as the system monitors the flow of water heading into the property through its supply line. Phyn then serves up data on usage over time, and flags up evidence which could suggest a leak somewhere in the system.
Water pressure is monitored 240 times per second and microscopic changes are detected, then brought to the property owner's attention, hopefully helping them find a leak before significant damage is caused.
Phyn claims that, during a pilot study using the technology on restaurants in the City of Sante Fe, business owners saw savings on their water bill of up to 25 percent. One restaurant lowered its water bill by 40 percent, thanks to the data provided by the Phyn system.
The new 1.5-inch and 2.0-inch Phyn XL systems will be available from the second half of 2020, and will be sold with or without an optional integrated water shutoff valve, which automatically switches off the water if a leak is detected. Prices have yet to be announced, but the regular Phyn system aimed at homes costs $299 on its own, or $699 with an automatic shutoff valve and professional installation.
Phyn Device
The Buying Guide To Leak Detectors For Smart Home Systems - GearBraiin www.youtube.com