Camping, hiking, and other outdoor fun is a great way to unwind, ideal for adventure seekers and nature lovers. But before you unplug, tap into these seven apps and devices which are designed to help you book, plan and — while you're away — maybe discover some trails you may never know have existed.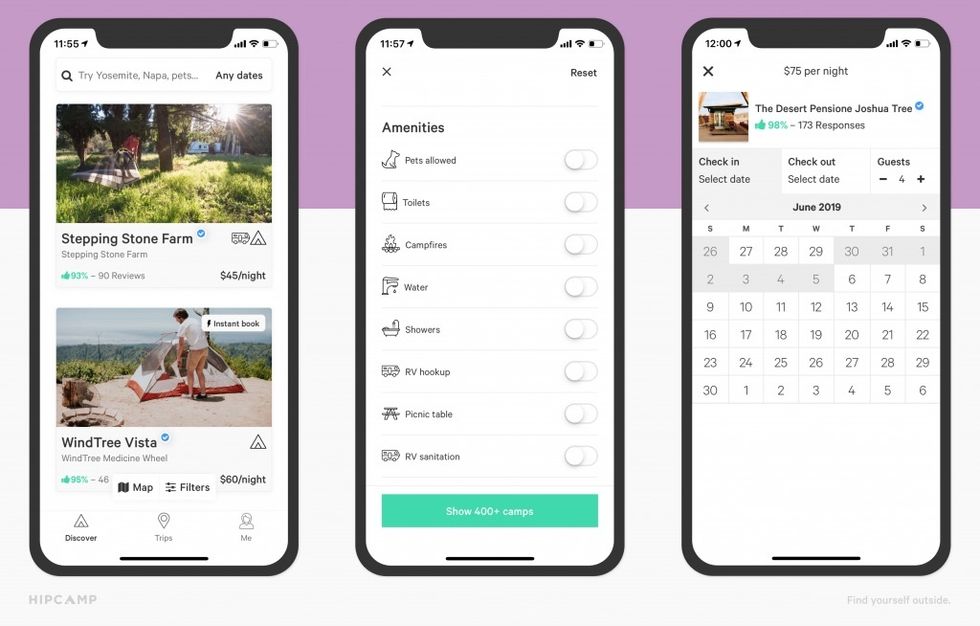 Listings for more than 300,000 camping sitesHipcamp
Hipcamp

The Hipcamp app could be a camper's best companion, with information on more than 300,00 campsites across the U.S. The free app also includes photos and reviews — so you can hear directly from other campers on what they liked and didn't like about their experience. Plus, for those who prefer a little it of luxe in with their laid-back experience, there are details about glamping packages as well. You can filter too for RV- and pet-friendly camping locations, get pricing and activity information, and much more.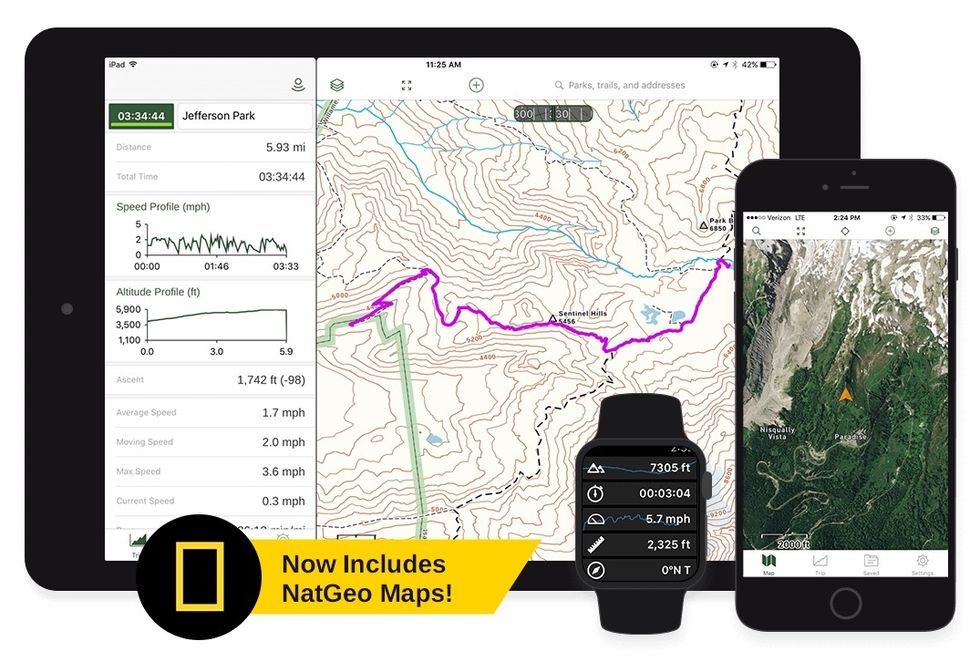 Find campsites and routes to use while on the roadGaia
Gaia GPS: Hiking, Hunting Maps

Carrying around a cumbersome paper map while camping, hiking, or hunting is a barrier between you and your adventure. Make things sleek and simple with the free (with in-app purchases) Gaia GPS app, perfect for navigating and tracking. Exploration is easier when the app is a click away, ready with well-planned routes, campsites, and even weather forecasts. Off-road adventures are now smarter, especially when you sync the Gaia findings among all your smart devices.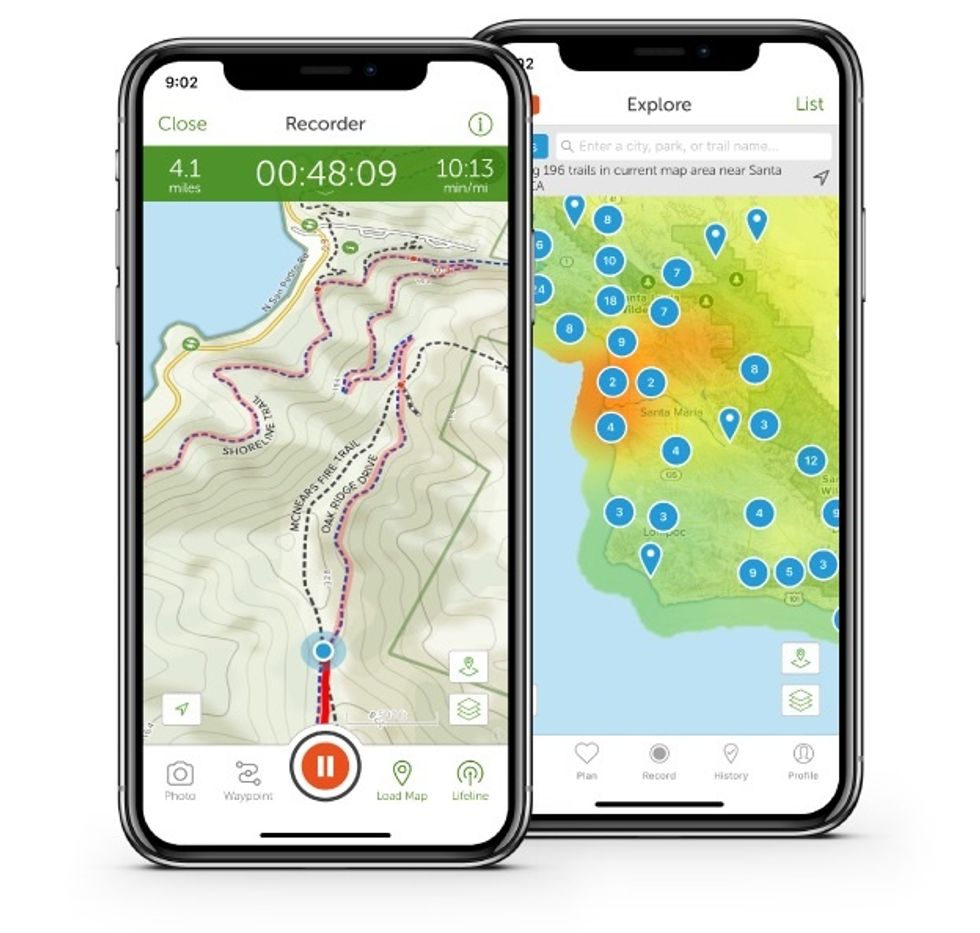 Save your favorite trails to the app so you can find them laterAllTrails
AllTrails

Hand-curated trail guides make AllTrails the app for outdoor adventure seekers, with more than 75,000 trails to choose from through this free download. Hiking, biking, or hitting the trails is up-to-date, helping cut the when you're ready for an afternoon outing. Check out trail reviews, lots of photos, and community input for suggestions and personal stories. You can also save your favorite trails to the app, so you can return for a future trip without trying to remember where you'd traveled. Ten million users trust AllTrails, so grab your backpack and join the bunch.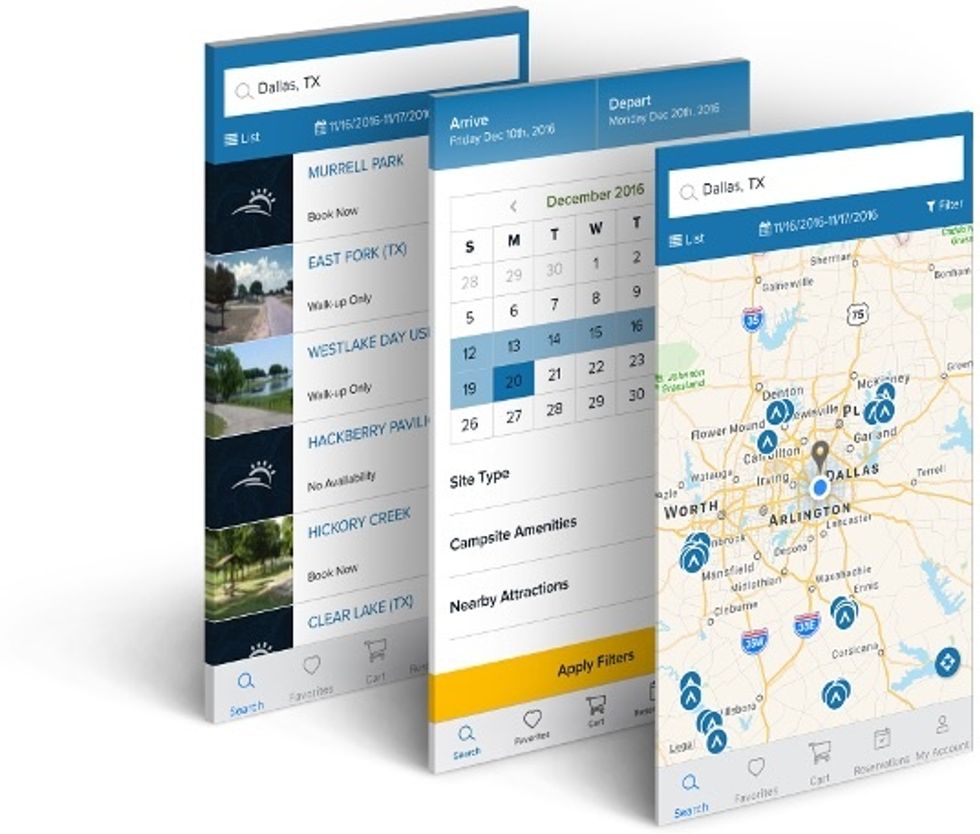 Find camping sites, cabins and even RV sites that are pet-friendlyReserveAmerica
ReserveAmerica

Campsites all across the country are ready to greet you, and once you find the one that suits your camping style on the ReserveAmerica app, you'll be ready for any adventure. Thousands of sites are in the free database, from private, state, and federal campgrounds, cabins, RV sites, and more. Filter by travel dates, amenities, pet-friendliness and more, plus you can peruse photos and read reviews. Everything is easy to navigate, search, and save, making the app essential for the modern camper.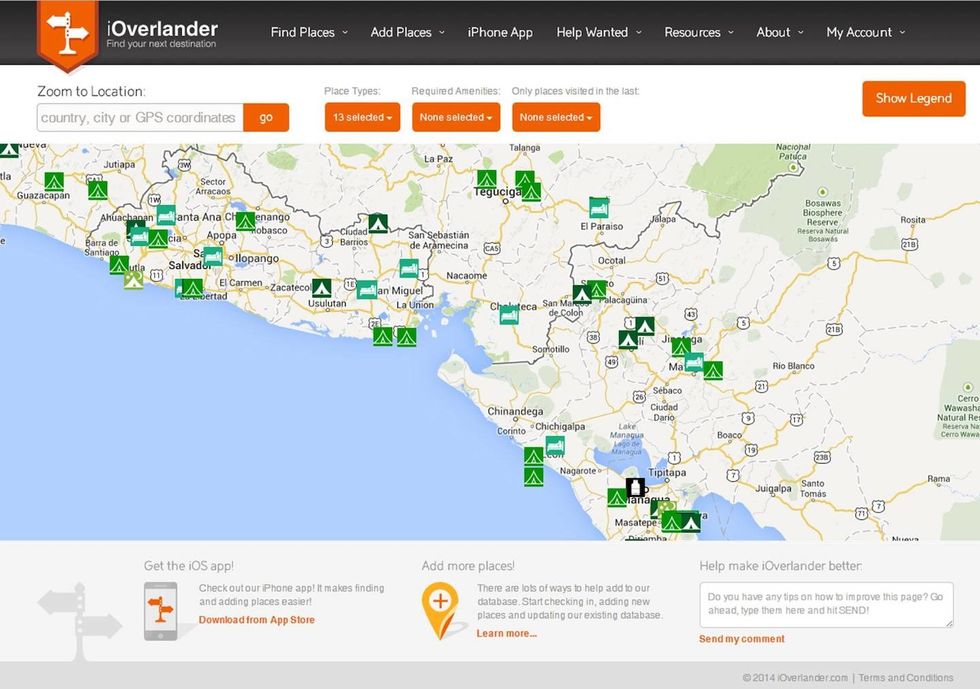 For those who want to camp overseas, this app find locations — plus gas stations, restaurants and other detailsiOverlander
iOverlander

For those ready to travel outside the U.S., iOverlander is a free app that's up to the task. More than camping, this app is all-inclusive, with information about hotels, restaurants, gas stations, and more necessities for an adventure overseas. Look up amenities, see photos, and map out your trip within the app. The iOverlander app is not only useful, the company is on a mission to "support overland exploration of the world, while respecting local cultures, people, and environments," it claims. Collaborating with their cause is a cool thing to do, all while allowing you to make the most of your travels.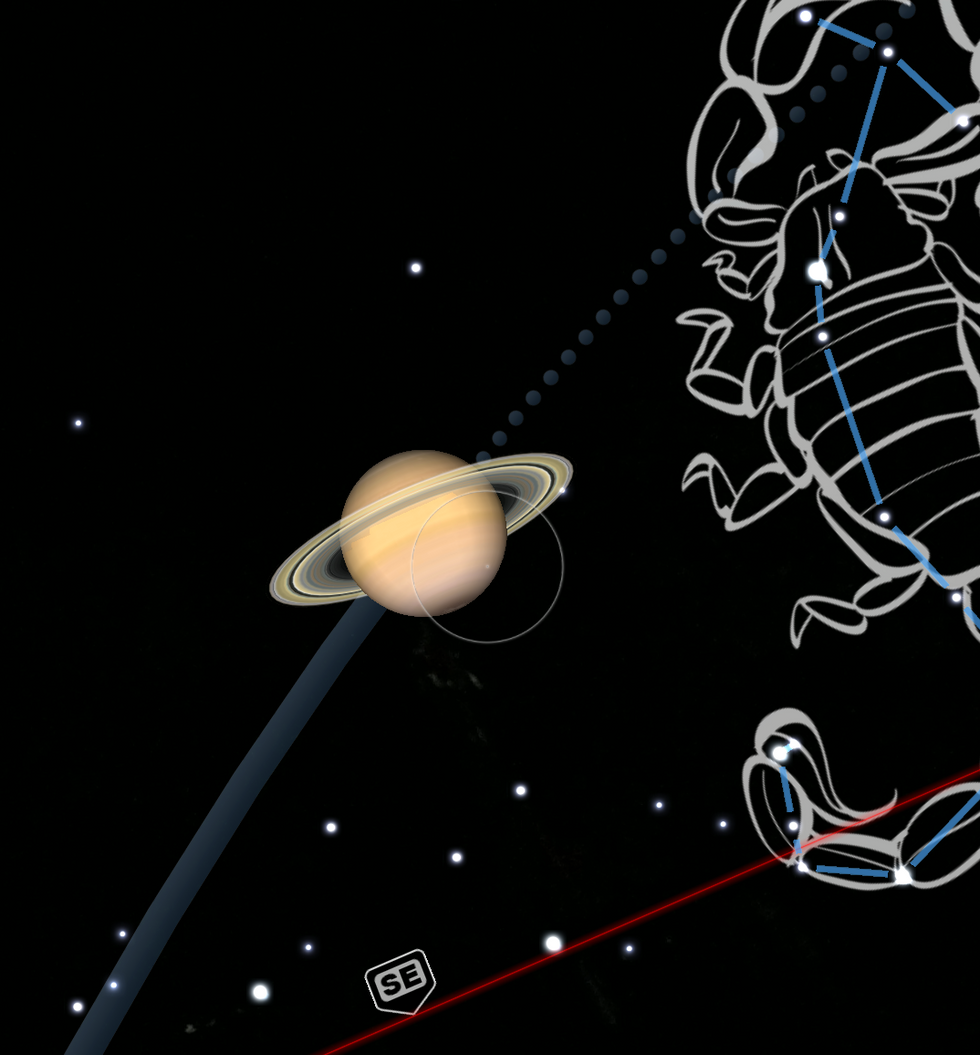 This free app can bring up constellations anywhere you are in the worldSkyView
SkyView Lite

When the sun sets and you've set up camp underneath the stars, the night sky is perfect for admiring the constellations in all their magnificent clusters. The free SkyView Lite app will help you identify the stars, constellations, satellites, and the other magic happening above your head. (GearBrain reviewed SkyView too.) Navigation is also a plus, especially when you're in the middle of nowhere. Point your smartphone towards the sky, and you can even snap what you see, sending the pics to friends and family or post on social media.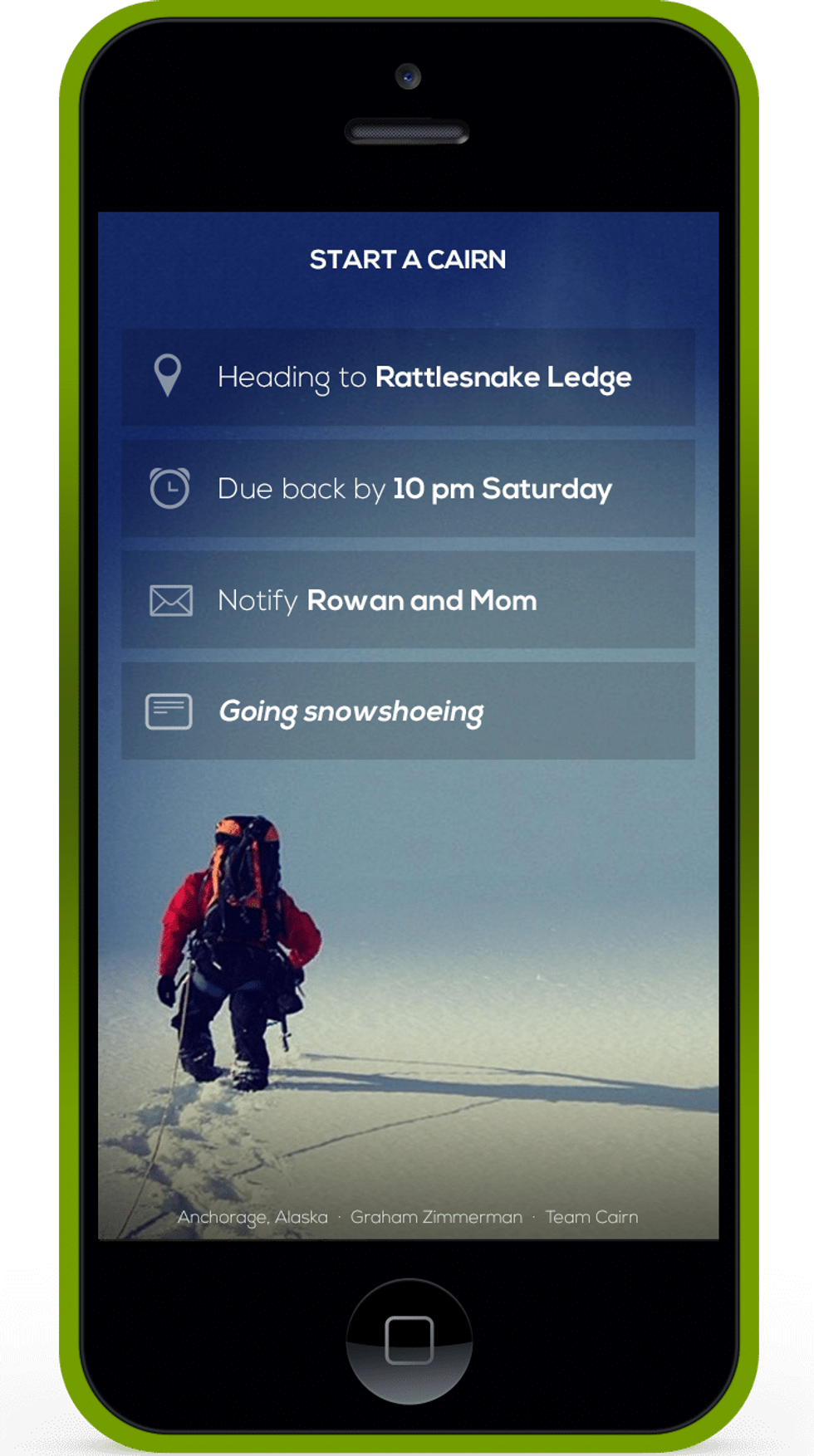 Use Cairn even when you're offline to find trails and maps when you're outdoorsCairn
Cairn

Safety and a sense of adventure make for the perfect pair, that's why using the free (with in-app purchases) Cairn app is so important. You can even use it offline in case you lose your cell coverage, so there's no worry when you're off the grid. Keep those at home updated every step of the way as you share your location with real time alerts. Follow maps and trails and locate spots with sufficient cell coverage. Cairn was included in a recent GearBrain piece, "5 Summer apps to keep you safe outdoors." Read more about it and get the scoop on the others in the round-up, and check out some our favorite outdoor smart gear for your next adventure too.