The best treat of the summer is spending time outside, and that includes the evening, when the stars are out challenging you to find the constellations that create in the sky. These five apps can help you not only find these nighttime images, but locate planets, star clusters and even, in some cases, the International Space Station.
Some of these are free, and most work on both Android devices and iOS devices, including iPhones and, in one case, the Apple Watch.
Night Sky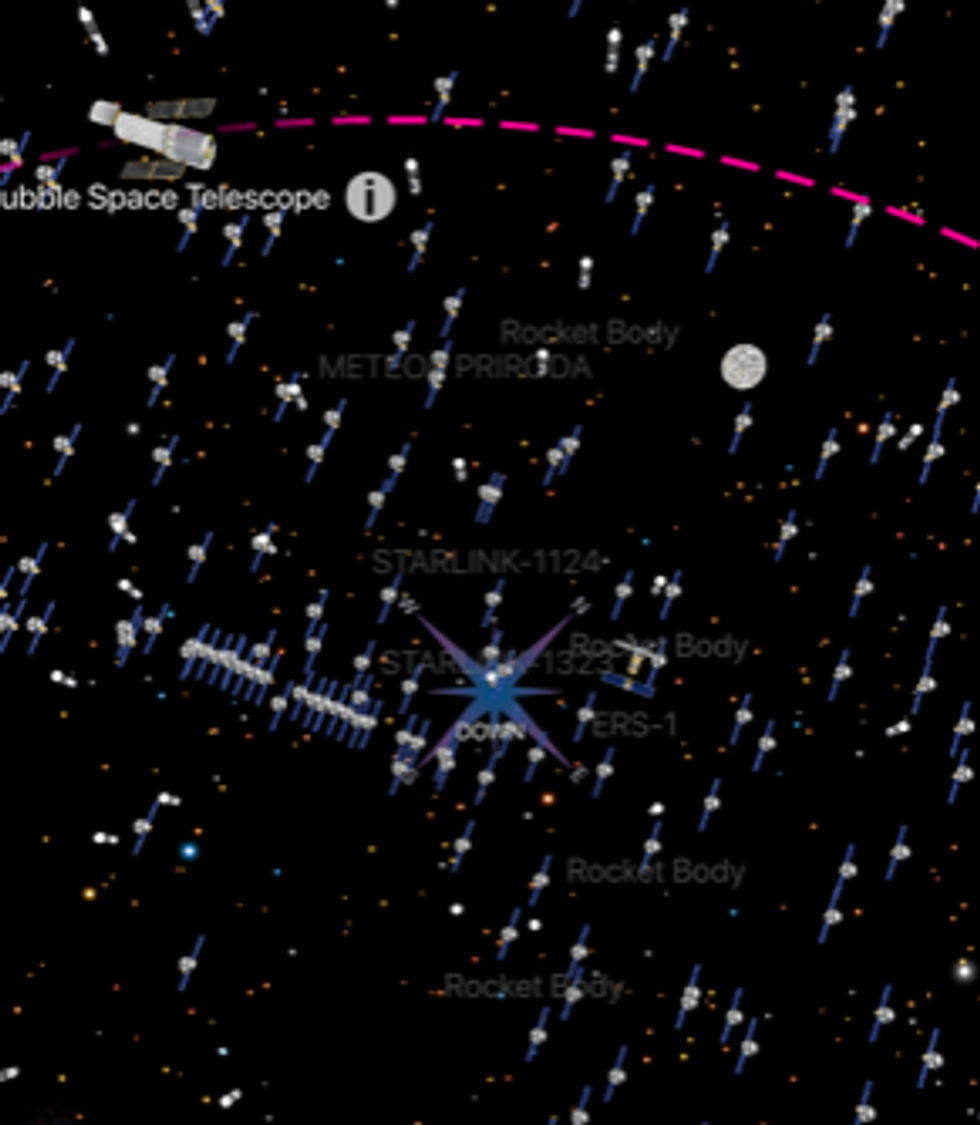 Night Sky appNight Sky
The Night Sky app is easily one of the most informative and beautiful apps you can download. It's also quite cool in how it shows you the skyline of your location. That means in New York City, I get outlines of skyscrapers as I move the app closer to the horizon line.

The view through the app can be a crowded one, especially if you allow satellites to fill the sky. (And there are a lot of them, Wow.) But — and this is excellent — you can actually get the name of these satellites plus who owns them. (See any from Starlink? That's SpaceX.) You can pick up some other fantastic things in the app beyond just planets, stars and constellations. I found the Hubble Space Telescope, and its trajectory, along with the International Space Station and also rocket bodies, or debris, just orbiting the sky.
Works on iOS devices, including on the Apple Watch.
SkyView Lite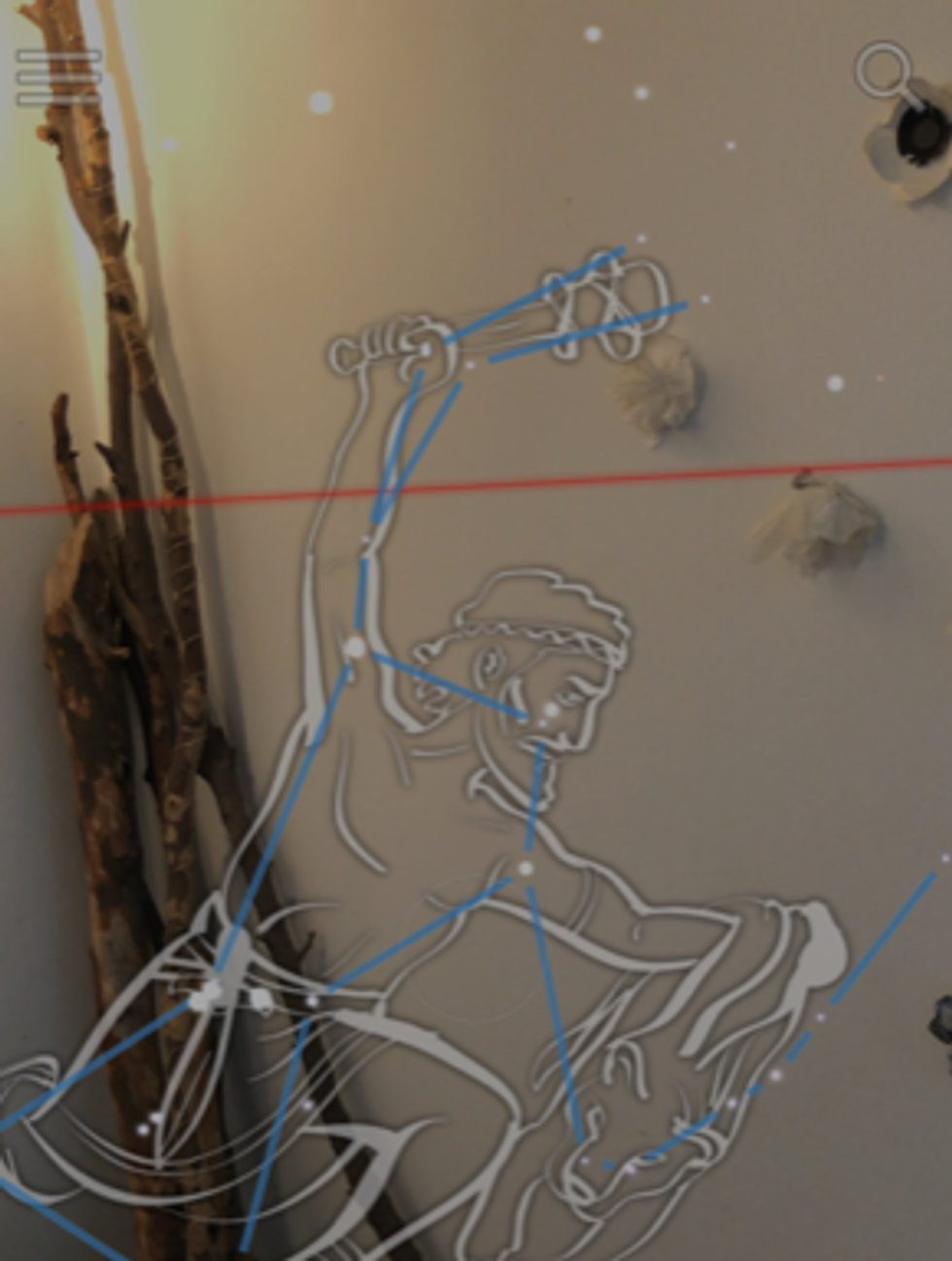 Sky View appSky View
The free app is one of our favorites, able to tell you when a star may be appearing on a given time date. Constellations are shown very simply, line drawings that link stars together. But what's nice is you can encircle a specific star, get it's name and the constellation it's in — plus the trajectory of its orbit, a solid detail.

There's also a nice augmented reality feature which lets you project the constellations into your home, or frankly wherever you are, a fun details for kids.
Works on both iOS and Android.
Celestron Astro Fi 102 Wi-Fi Maksutov Wireless Reflecting Telescope, Black (22202)
StarWalk 2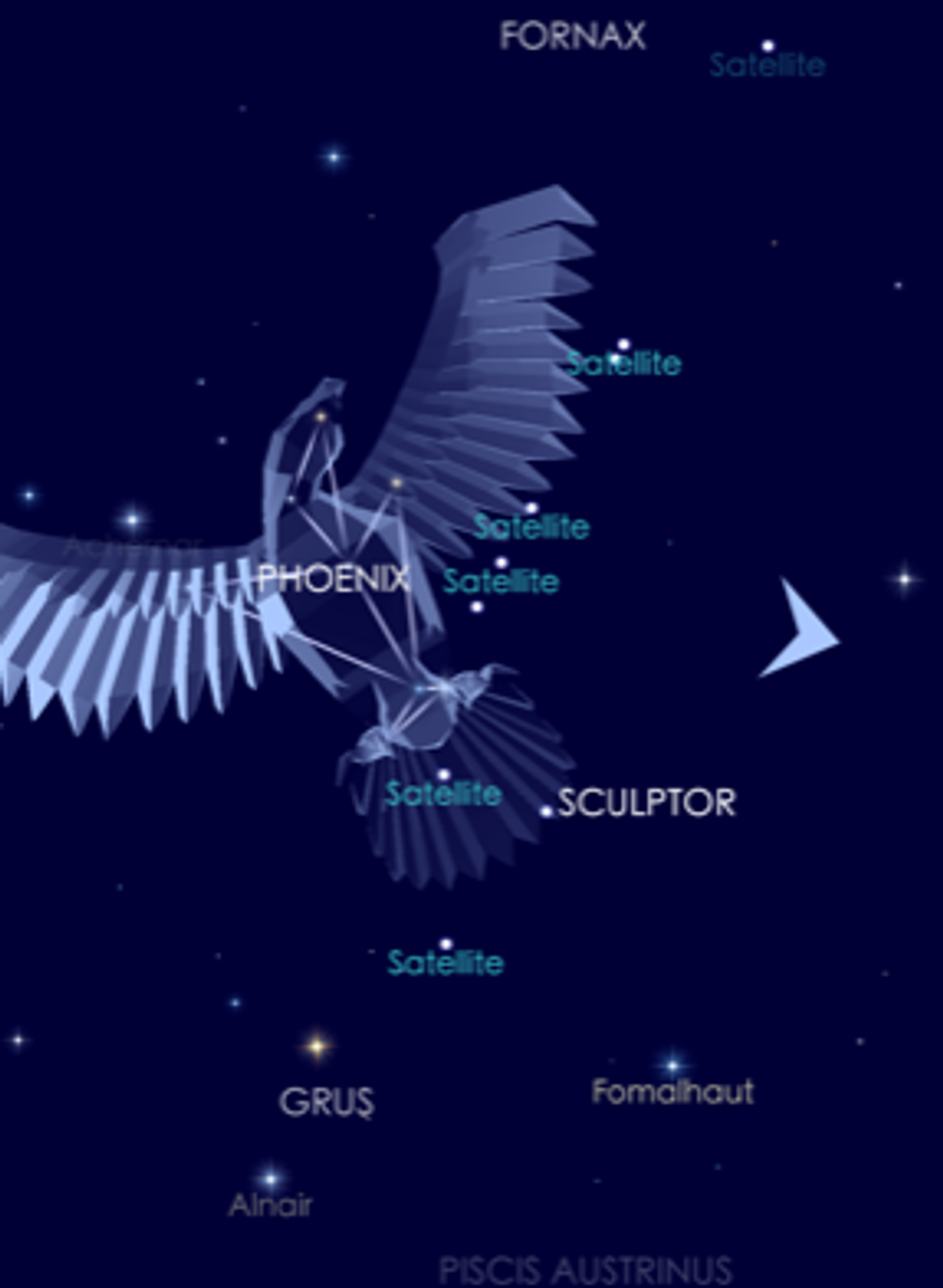 Star Walk 2 appStar Walk 2
Star Walk 2 is an updated version of the original Star Walk app, and costs $2.99 for the ad-free versions. Inside, the app wants you to allow it access to your location or you can upload that detail manually. It's crucial, though, to put this data point in — that's how the app can show you what's in the sky at that point. You can get a free version of this app — but we had constant ads popping up — literally every time I clicked on the screen, and you can't opt out until five seconds have passed.

Constellations are rendered really nicely — not just outlines, but some detailed line drawings that are animated. The app will also show you satellites in the sky, are very nice addition.
Works on both iOS and Android.
Star Map Tracker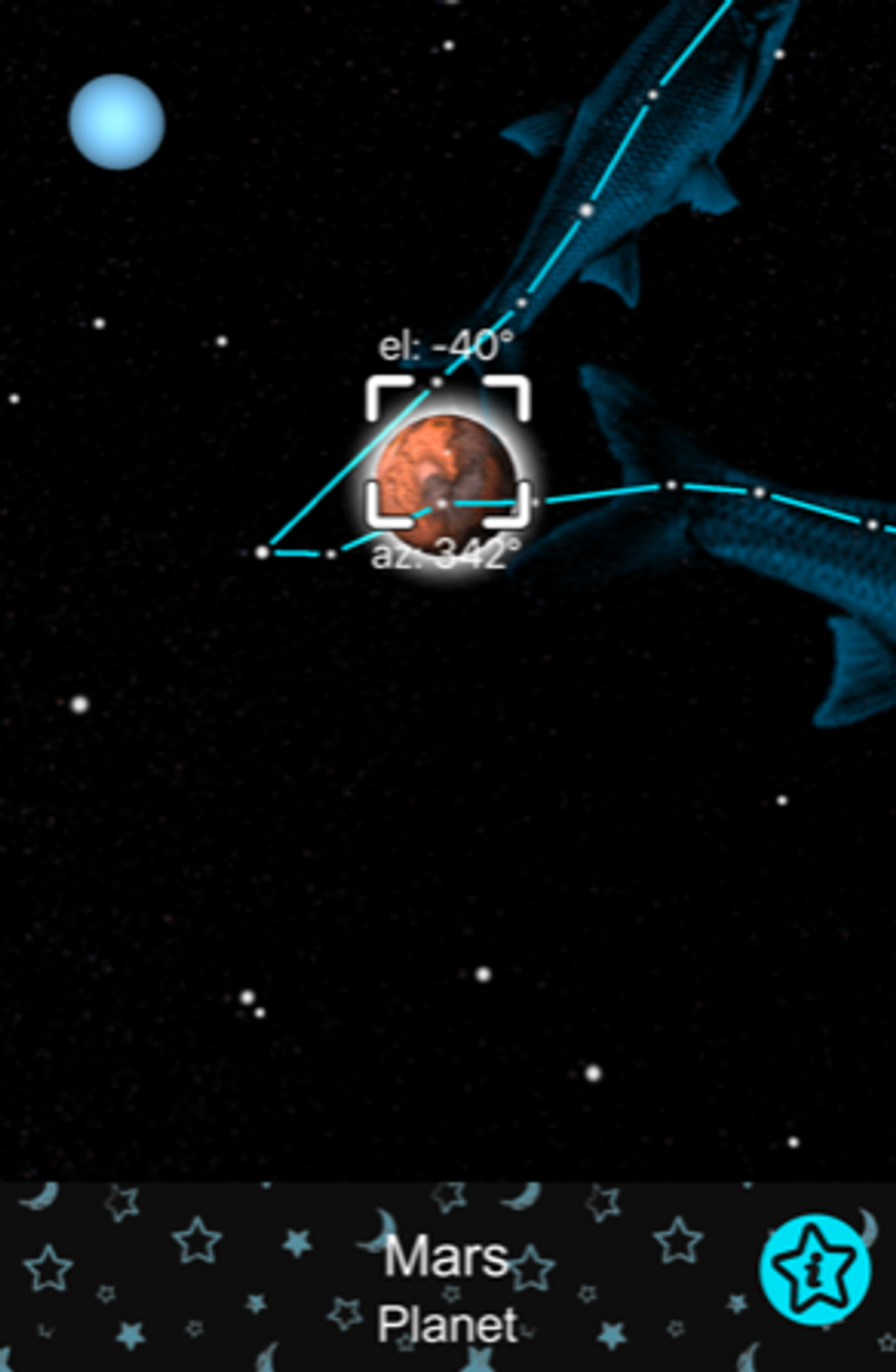 Star Map Tracker appStar Map Tracker
Star Map Tracker feels like the most professional app of the five here, one that actually gives you the Altiitude and Azimuth coordinates of objects in the sky, written as Alt and Az. These are the way that astronomers describe the position of objects from planets to the Sun in space.

Hold on a star, constellation and a planet, and you'll learn its name and constellation, and then you can click on a smaller icon to get more details about these celestial bodies.
Works on both iOS and Android.
Sky Guide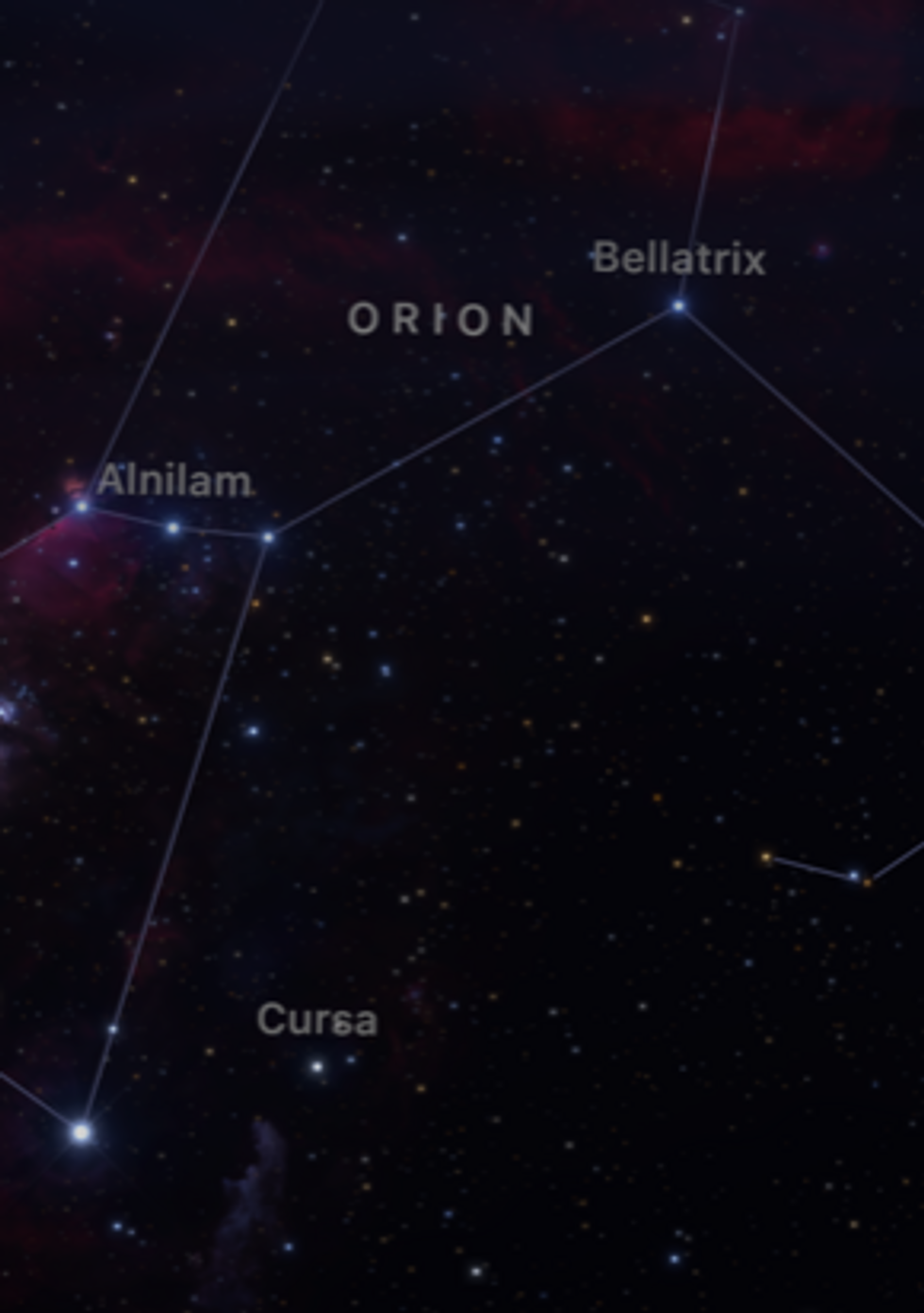 Sky Guide appSky Guide
One of the sweetest and simplest of the apps on our list is Sky Guide, which cleans up the sky for you, cherry picking just the main constellations, stars and planets. You can click on the stars, and pick up a lot more information from rising time to magnitude of its brightness, and even how many light years away it is from Earth.

Sky Guide is $2.99 to download, and will also show you the International Space Station, as well as its trajectory, and constellations are rendered with very clean lines. For first time users, and those with small children, we think this is a solid app to start with before moving to something more complicated.
Works on both iOS and Android.
Sky Watcher AZ-GTI with SkyMax 102 – Modular Go-to Alt-Az Tracking Mount for Time-Lapse and Panoramas – WiFi Enabled App Controlled – 102mm Maksutov Telescope (S21120)