We're all longing to spend time outside, especially as the weather warms. Whether we're looking to do some hiking, want to hit the trails for a solo run, or with family and don't want to get separated, there are apps that can help keep track of not only your whereabouts — but those in your circle.
Most of these apps can be downloaded to both Android smartphones and iPhones, and then start tracking your location — with those who have permission.
Some of these apps are free, others have tiered levels of service. But all can be installed on your phone in minutes. While there's nothing that can replace 911 in an emergency, apps that help you keep tabs on those you care about can help stem worry and concern, and let you enjoy your adventure.
Life360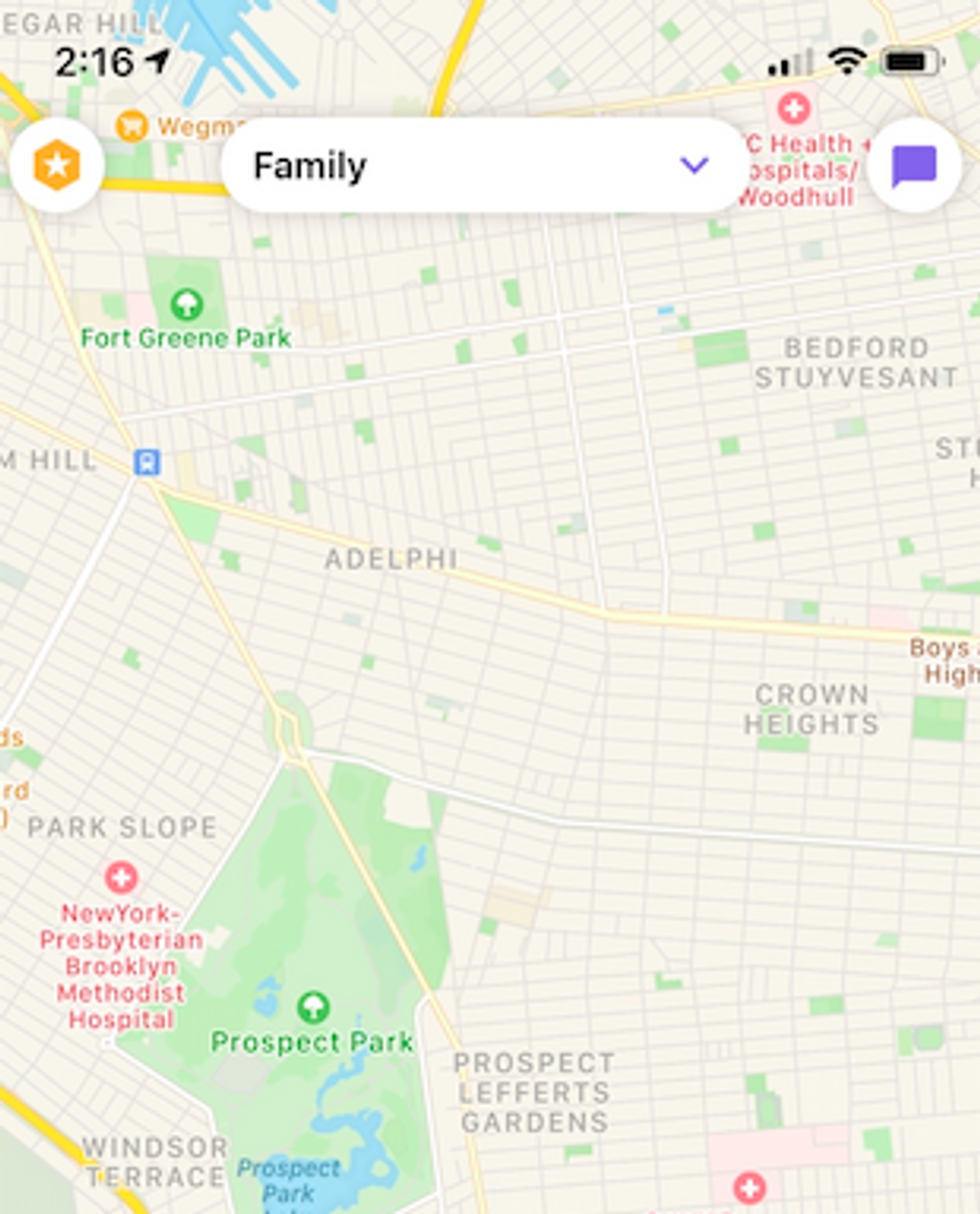 Life360 lets people track each other through the appLife360
Life360 has both a free and paid version, and both can be used to keep tabs on anyone you allow in your circle. The app sets up points, like home and work, and you can get an alert when those in your circle have moved inside or out of those spaces. You can also track someone as they move — even in foreign countries.

You can have up to 99 people in one circle, but Life360 recommends having fewer than 9 in each circle, and adding new circles if you want to connect to more people. And both iPhone and Android users can download the app.
bSafe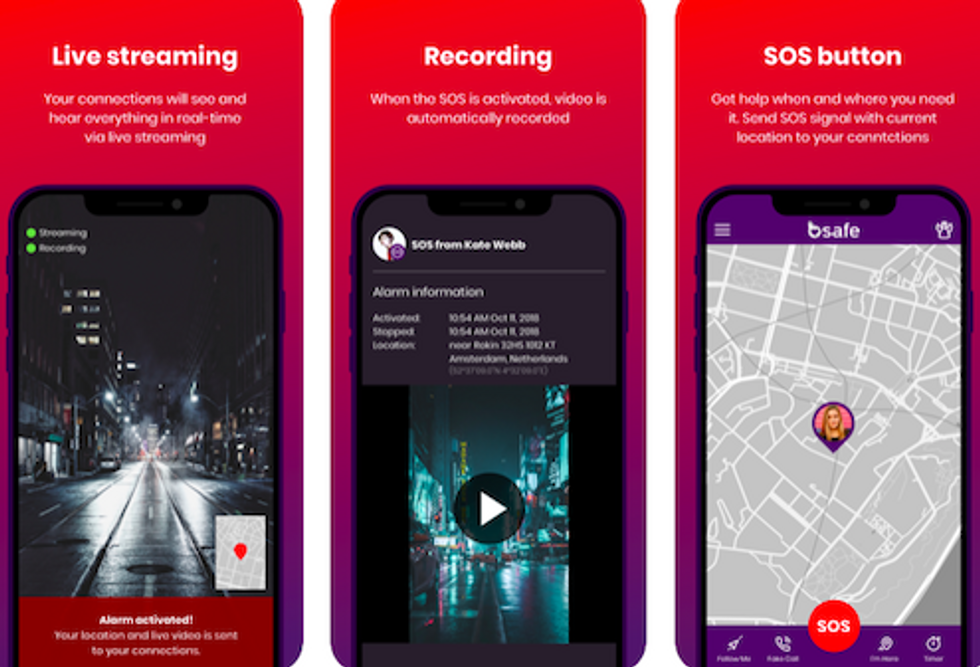 bSafe is a free app that works on both iPhones and Android devicesbSafe
The app bSafe is free, and downloaded to your iPhone or Android phone, and lets you activate an alarm button — which can set off a loud or silent notification. Once pushed, the button will notify people in your contact lists, called Friends. You also start recording and streaming video to people so they can see what's happening around you.

You can also use a feature called FollowMe, which let people see you on a map if you want them to know where you are, and even send them your exact location. There are premium features you can pay for including storing video and audio recordings, and a voice alarm activate tool.
Trusted Contacts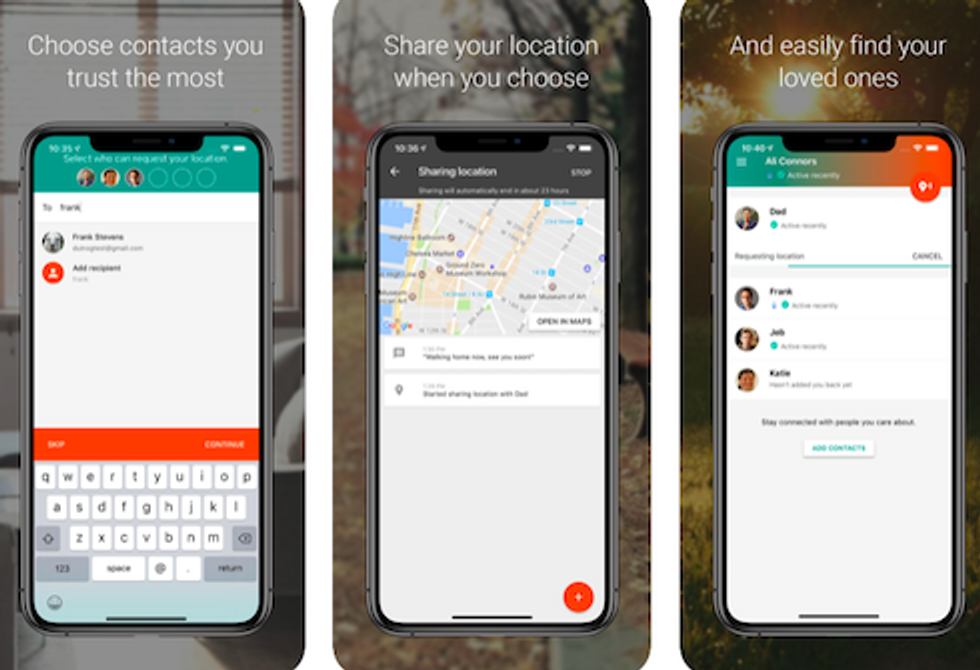 With Trusted Contacts, your location can be sent to people via Google MapsTrusted Contacts
This app works on both Android phones and iPhones, and can share your location with people you set up in advance in your trusted contacts. They can request to know where you are, and you can choose to share that or deny it. If you don't answer, your last known location will be sent to them.

You can also push out your location in an emergency, and the app works with Google Maps so people can pinpoint your exact spot. This is a Google app, but it does work with iOS devices running 10.0 and up.
Parachute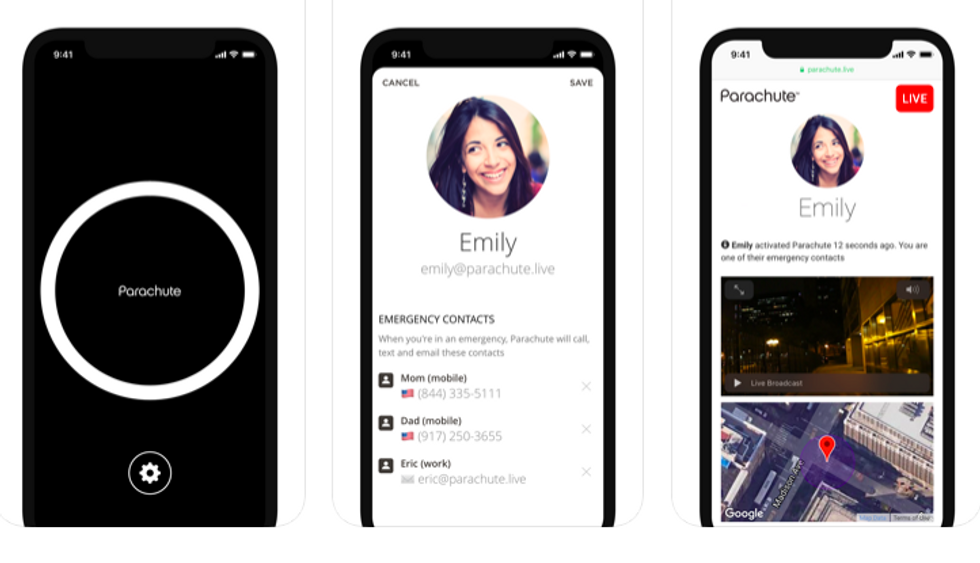 With Parachute, you can send live video and audio to friends and familyParachute
How about an app that not only records what's happening around you if you feel unsafe — but stores that information off your device so you can access it later? Then imagine it also sends your information to contacts — from your location to the live video and audio? That's Parachute, an app that starts at $2.99 a month for what the app developers call light use, up to $9.99 a month. You can cancel at any time and even activate Parachute by asking Siri.

The app also has a feature called Checkup, which means you can activate (or not) and then asks you to mark yourself as safe every 12 hours. The app keeps your location, and only shared it if you don't check in. Unfortunately, for now, this is only an iOS app.
Noonlight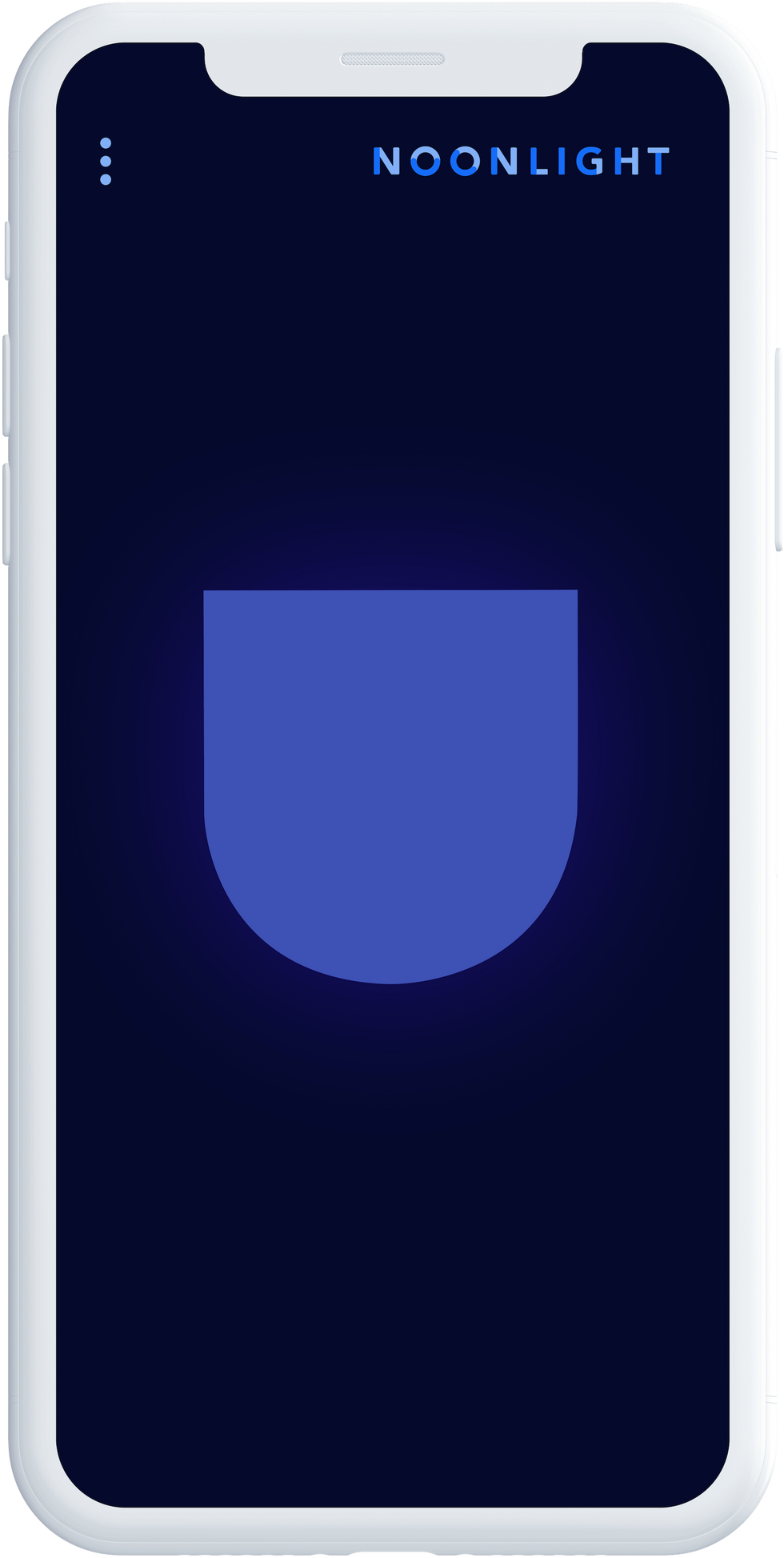 Simplicity makes this app worth considering — hold down a button in the app while you're out if you feel unsafe and if you lift your finger, help is sentNoonlight
Noonlight is a personal safety app that works on iOS and Android devices. Thousands have downloaded the app which works by simply holding down a button in the app as you're walking if you feel unsafe. When you get to your destination, lift your finger and enter a pin code. If you don't enter the pin code, the app will notify police with your exact spot. This app may not be designed to connect your location to friends and family, but it can bring help if you're in a dangerous spot.

The iOS and Android app starts at $3 a month, or you can pay $0.25 for every remote dispatch of police, fire and medical unit. You can also link Noonlight to Alexa and Google Home devices, as well as other connected gadgets, taking this from a mobile app to one you can bring home.
- Additional reporting by Li Cohen