Like GearBrain on Facebook
It's going to be a very busy fall for video game fans, as both the Xbox Series X|S and PlayStation 5 next-generation consoles go on sale. But, while we know they will arrive at some point during the holiday season, exactly what games will launch alongside still isn't certain.
We're going to look at the Xbox Series X|S is this article, the pair of consoles that go on sale on November 10, priced at $299 for the Series S and $499 for the larger and more powerful Series X.
Read More:
As always when a new generation of video game console launches, most new games will be offered on both the Xbox One X (and S), as well as the new Xbox Series X (and Series S, when that is made official). Only a small handful of games will be exclusive to the Series X (and Windows 10 PCs), as most will be offered on the older Xbox One X and S consoles too.
Microsoft is also rolling out a system where some games purchased for the current-generation consoles can be downloaded onto the new console for free, and with improved graphics and performance. Microsoft is calling this Smart Delivery, and it will be offered with a wide range of Xbox One games. Buy any of those games for the Xbox One today (or when they go on sale) and when you buy a Series X, and log in with the same Microsoft account, the game will be available for free on your new console.
Because Microsoft hasn't yet announced a release date for the Series X, it's tricky to say exactly what games will be available from day one. And, given the year 2020 has been, many high-profile games will carry a 'TBC' sticker, while others, like Halo Infinite, which was supposed to be a Series X launch title, have been delayed until 2021.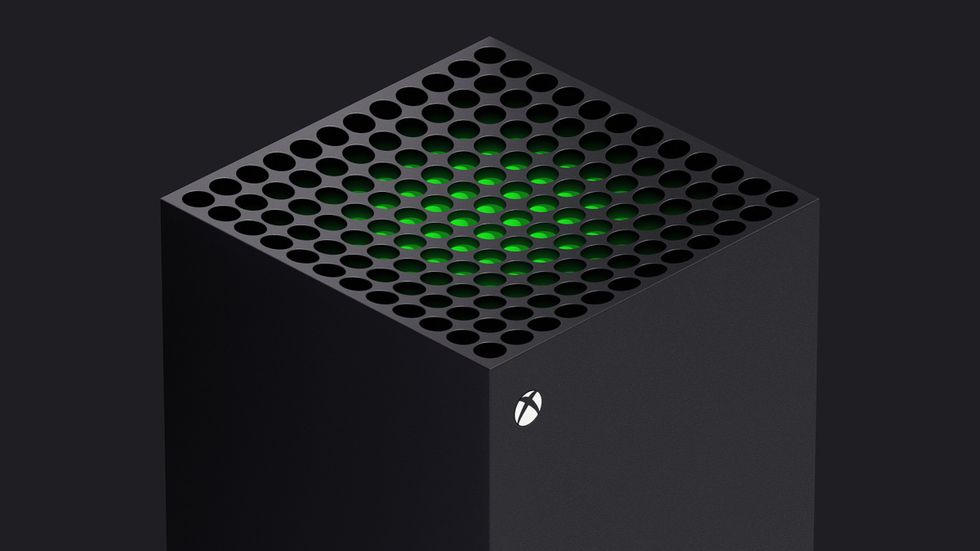 Xbox Series XMicrosoft
Some Series X games have a set release date and will be available on both generations of consoles, some have a target month, some are arriving in the holiday season, and others we only know of having a 2020 release date. Others will arrive just around the corner, in early-2021, and some don't have a release date yet at all. The list below is of games expected before the end of 2020, but the dates may still change.
Games available for Xbox Series X and Series S in 2020:
ARK: Survival Evolved: Launching on November 10; optimized for Xbox Series but also on PS4 and Xbox One
Assassin's Creed Valhalla: Launching on November 10 and available for Xbox Series X|S, PS5, Xbox One and
Borderlands 3: Coming to the Xbox Series X|S on November 10, plus PS5, PS4 and Xbox One
Bright Memory 1.0: Xbox Series exclusive coming on November 10
Call of Duty: Black Ops Cold War: Coming to Xbox Series on 13 November
Cuisine Royale: Coming to Xbox Series on November 10 and PS5 November 12, plus PS4 and Xbox One
Cyberpunk 2077: Coming to Xbox Series on December 12
Destiny 2: Beyond Light: Coming to Xbox Series on December 8
Devil May Cry 5: Special Edition: Coming to Xbox Series X|S and PS5 on launch day for each console
DiRT 5: Coming to Xbox Series X|S and PS5 on their respective launch dates; also on PS4 and Xbox One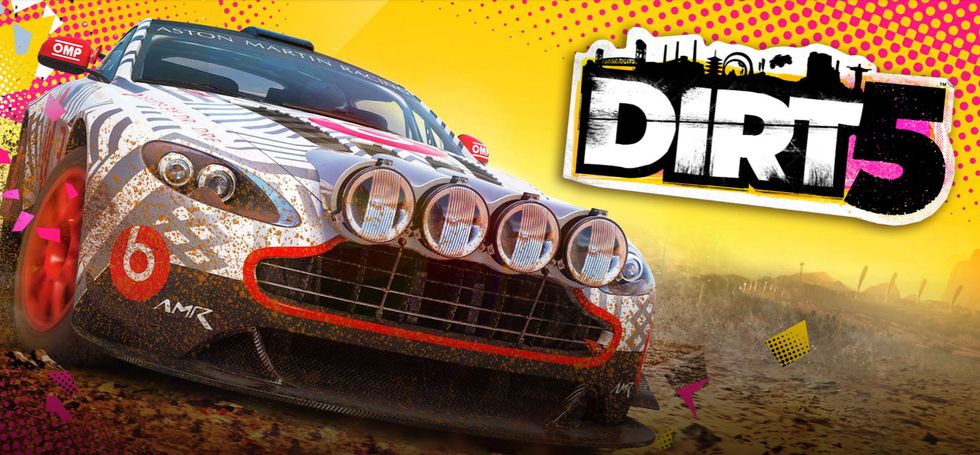 Dirt 5 video gameCodemasters
Enlisted: Available on Xbox Series X|S from launch date, November 10; also on Xbox One

Evergate: Coming November 10 to Xbox Series and offered on Xbox One
The Falconer: Coming to Xbox Series on November 10, also offered on Xbox One
FIFA 21: Coming to Xbox Series on December 4
Fortnite: Coming to Xbox Series on November 10; also available on Xbox One
Forza Horizon 4: Already available for Xbox One, but will be coming to Series X via Smart Delivery in the 2020 holiday season
Gears 5: Coming to Xbox Series on November 10, also on Xbox One
Gear Tactics: Already available for Xbox One and coming to the Series X this holiday season via Smart Delivery
Grounded: Coming to Xbox Series on November 10; also on Xbox One
Halo: The Master Chief Collection: Coming to Xbox Series on November 17
Haven: Coming to Xbox Series on December 3
Just Dance 2021: Coming to Xbox Series on November 24
Immortals Fenyx Rising: Coming to Xbox Series on December 3
King Oddball: Optimized for Xbox Series from November 1; also on Xbox One
Maneater: Available on Xbox Series from November 10; also on Xbox One
Manifold Garden: Coming to Xbox Series on November 10; also on Xbox One
Madden NFL 21: Available for Xbox One now and coming to the Series X via Smart Delivery on December 4
Mortal Kombat 11 Ultimate Edition: Coming to Xbox Series on November 17
NBA 2K21: Coming to Xbox Series on November 10; already on Xbox One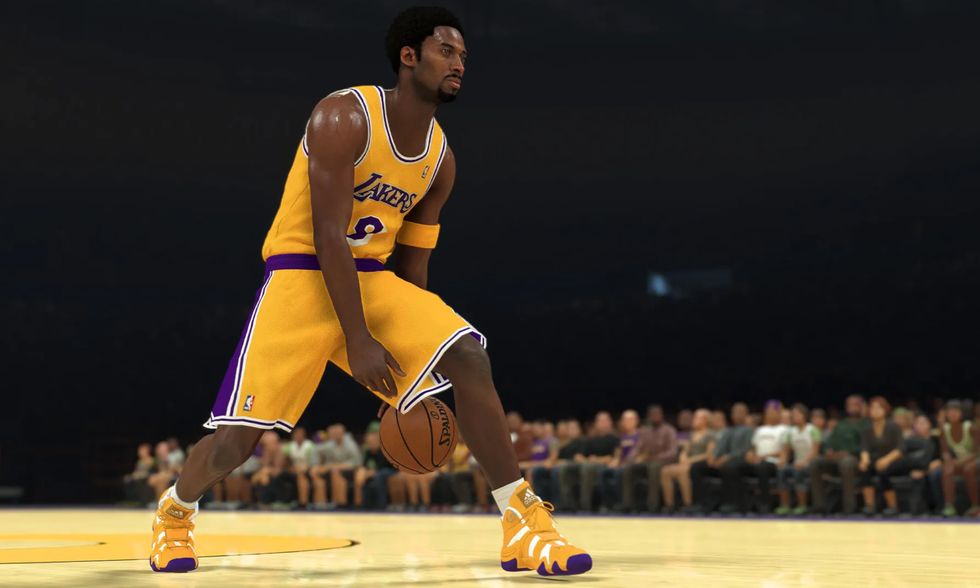 NBA 2K21Take Two
No Man's Sky: Coming to Xbox Series on November 10; also on Xbox One
Observer (System Redux): Coming to Xbox Series X as a next-generation title on November 10

Ori and the Will of the Wisps: Out now for Xbox One and coming to Series X via Smart Delivery on November 10
Planet Coaster: Coming to Xbox Series on November 10
Poker Club: Coming to Xbox Series on November 19
Puyo Puyo Tetris 2: Coming to Xbox Series on December 8
Sea of Thieves: Coming to Xbox Series on November 10; already on Xbox One
Temtem: Coming to Xbox Series on December 10
Tetris Effect: Connected: Xbox One game coming to Series X via Smart Delivery on November 10
The Touryst: Coming to Xbox Series on November 10; already on Xbox One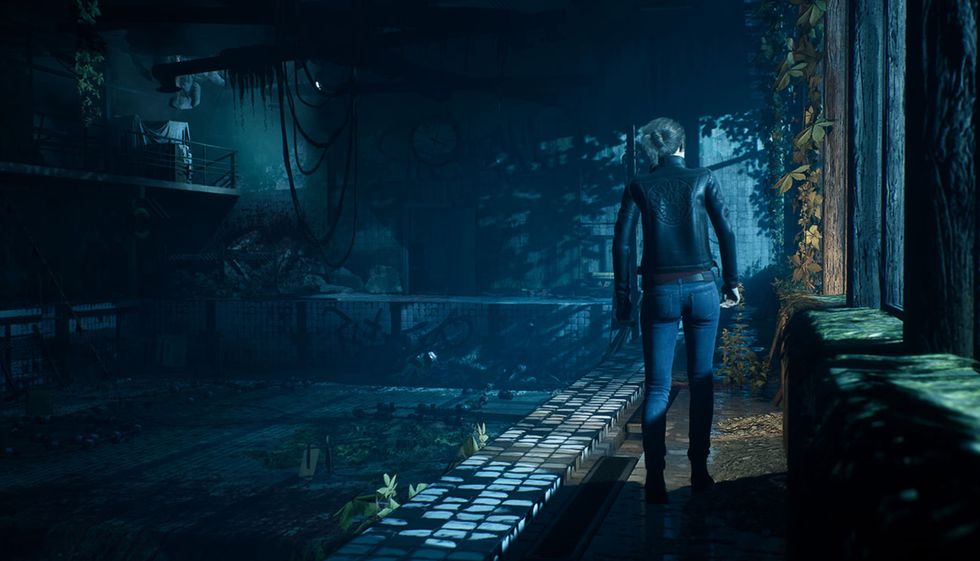 The Medium is a Series X launch titleBloober Team / Microsoft
War Thunder: Coming to Xbox Series November 10; already on Xbox One

Warhammer: Chaosbane Slayer Edition: Coming to Xbox Series on November 10
Watch Dogs Legion: Coming to Xbox Seres on November 10; also on Xbox One
Worms Rumble: Coming to Xbox Series in December
WRC 9: Coming to Xbox Series on November 10; also on Xbox One
Yakuza: Like a Dream: Coming to Xbox on November 10; also on Xbox One
Yes, Your Grace: Coming to Xbox on November 10; also on Xbox One
Like GearBrain on Facebook