If there has been an upside to the COVID-19 pandemic, it's been that many companies, not just tech startups, in the U.S. and globally have embraced the new mobile workspace. Even some sectors of our society that have sometimes lagged in these areas, particularly schools and education, quickly constructed various communication systems that allowed teachers, students, educations and others to all connect with each other. The result is that it's now easier than ever to quickly connect to each other via webcams and to video chat easily and, for the most part effectively. It's why I was excited to see how ClearOne's UNITE 10 entry-level webcam, which sells for about $70, would perform.
On the upside, I did find that it's a great example of just how quick and easy video conferencing can be, since it's a breeze to set up. But after spending some time testing this webcam, it video and audio quality had problems. Here's what I discovered.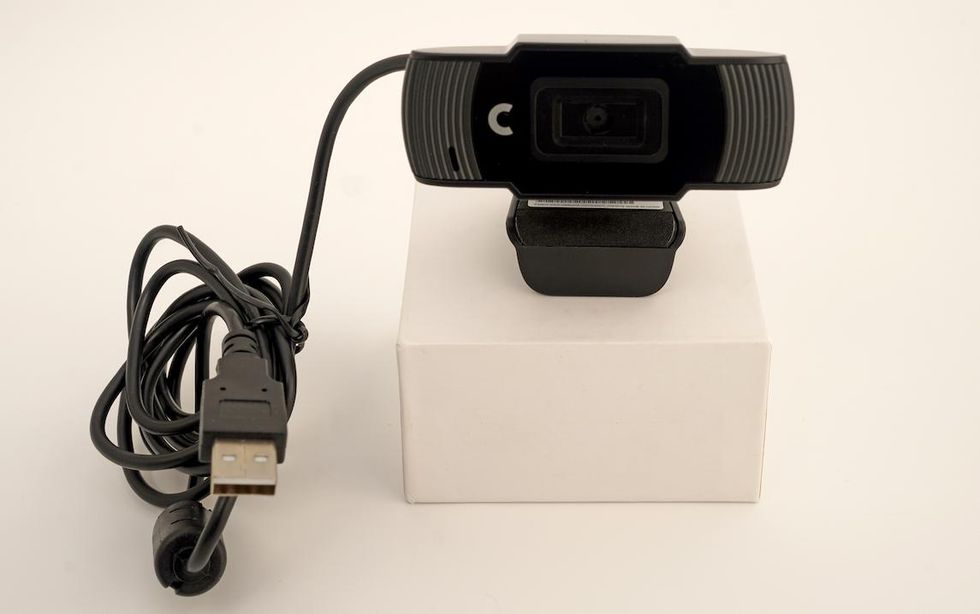 Set up is very fast and extremely simpleTerry Sullivan/GearBrain
What's In the box and setting it up

When you open up the box, you'll only find two items in the box, wrapped in bubble wrap: The UNITE 10 Webcam and a Quick-Start Guide.
When you're ready to set up the webcam, all you need to do is connect the webcam's USB connector to your Laptop's or Desktop's USB port. UNITE 10 is compatible with both Mac OS and PC OS. In fact, I found both my Macbook Pro and my Asus PC-based laptop (which has Windows 10 installed) quickly installed the webcam's driver. Whether it's a Mac or PC, you don't need to do anything. The driver installs automatically.
Once plugged in, you can position the UNITE 10 on the edge of your laptop, near your built-in webcam, or you can place it elsewhere, perhaps on a shelf above your computer screen. I didn't like the way Clear One designed the bottom part of the webcam, though, since it doesn't clamp or clip to your computer. Instead, there's a hinge and a lip just under just underneath the camera, which you'll need to position on the top edge of your computer screen or monitor. I didn't like that it was not securely positioned there. You can fold it in an "L" shape, which lets you sit it on a flat surface, but I also found it tipped over quite easily. (However, this might be easily fixed by using some double-sided tape on the bottom on the webcam.)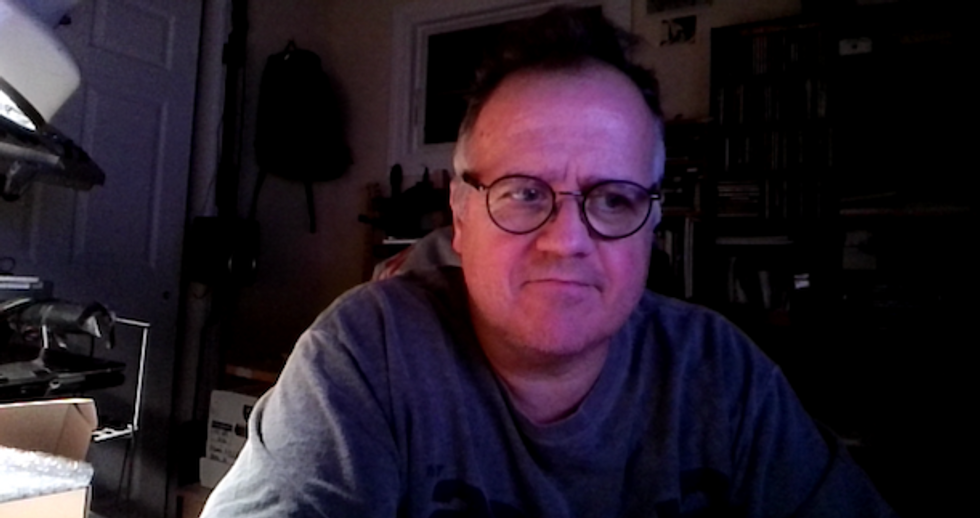 This screen shot capture video on the UNITE 10's webcam in my studio in low light conditions. As you can see, it lacks crisp details and has a lot of noise.Terry Sullivan/GearBrain
Features

Once installed, I check out how UNITE 10 captured and streamed video. To do this, I tried it out on Google Meet and Zoom: All you needed to do was go into the video settings and select the UNITE 10 for video and audio. The webcam has the ability to shoot 1080p video at 30 fps or 25fps or 720p at 30fps or 25fps. It can also capture still shots at 5 MPs. Additionally, it includes a built-in digital mic.
It has about a 90-degree horizontal angel of view, which looks about the equivalent of a 28mm lens on camera (35mm equivalent). So, it's a little bit of a wide angle view, but not all that much, which is what you want with any webcam, particularly since if your lens gets too wide, it begins to display barrel distortion (the type of distortion you most often see with fish-eye lenses).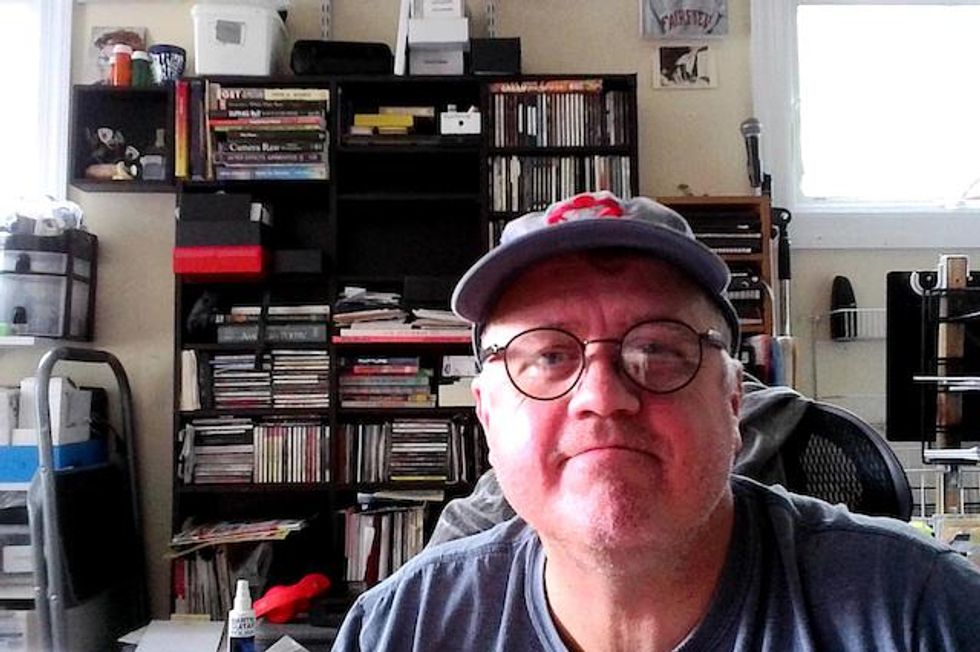 This bright-light test image is a screen shot of video captured with the UNITE 10 webcam's lens.Terry Sullivan/GearBrain
Video and audio quality

In terms of quality, the video captured by the UNITE 10 webcam look fair, at first. Not surprisingly, it performed better in bright light, with decent color fidelity and contrast. However, upon closer inspection, I was surprised to find noise throughout the image in a scene where there is more than enough light. The video looked somewhat over-sharpened, too, so that it appeared to have more detail. Instead, it really just had more contrast.
In some cases, in looking at the screen shot of the video, I noticed a faint artificial outline around some objects—for instance in my UNITE 10 selfie test shot, the window has an unnatural-looking gray outline around the interior part of the window. In fact, a lot of the other rectangular shapes in the photo, like the objects below the window (on the far right of the photo), have a similar outline. This effect is also sometimes called a "halo effect," since it sometimes creates a white halo around subjects, although I didn't see a lot of halo-ing taking place in this particular image.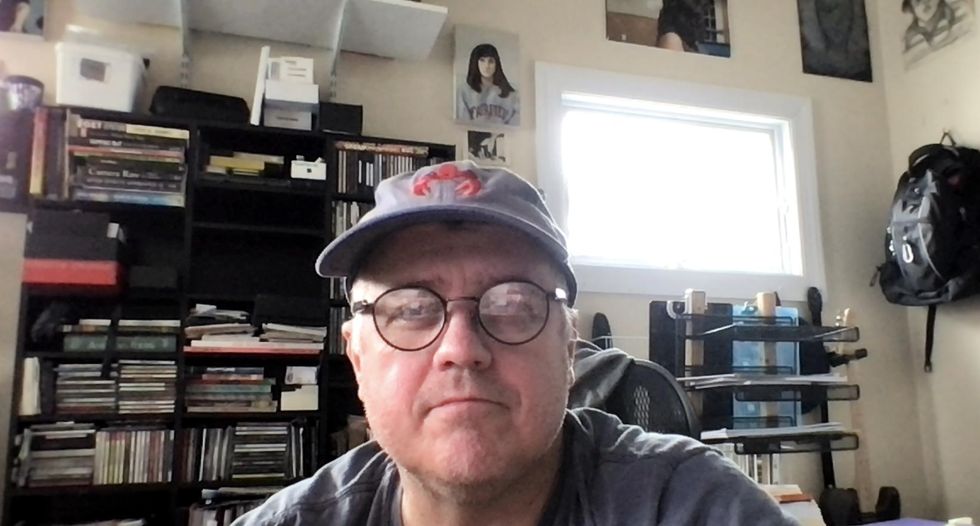 This image is a screen shot of video captured with my MacBook Pro laptop's webcam lens. If you compare this bright-light test shot with the bright-light test shot of the UNITE 10's webcam lens, you can see the MacBook Pro's built-in lens and sensor has a wider dynamic range and less sharpening than Terry Sullivan/GearBrain
I wasn't surprised to find noise in my lowlight image, since that's a common with low-light photos. The low-light video and photos captured with the UNITE 10 tended to lack crisp details, in part due to the increase in noise. Light tones tended to blow out and become pure white, while the shadow areas swallowed up much of the detail, which leaves you with a rather overly dark, muddy image.

Unfortunately, it's hard to tell if it's the sensor or the lens that's to blame for the sub-par image quality. What I am sure of is that the result is that the UNITE 10 produces image with lower dynamic range than what I'd feel is acceptable. It certainly is lower quality than what I found in my MacBook Pro. The reason I can tell is that in normal light, the UNITE 10 image blows out highlights in various parts of the video, such as on the right side of my face.
I was also disappointed in the quality of the audio on the UNITE 10 webcam: It was muffled, had an overly distorted lower-mid-range tone, but lacked most bass and higher trebles tones. In comparison, the audio on my MacBook Pro had a much richer, fuller sound.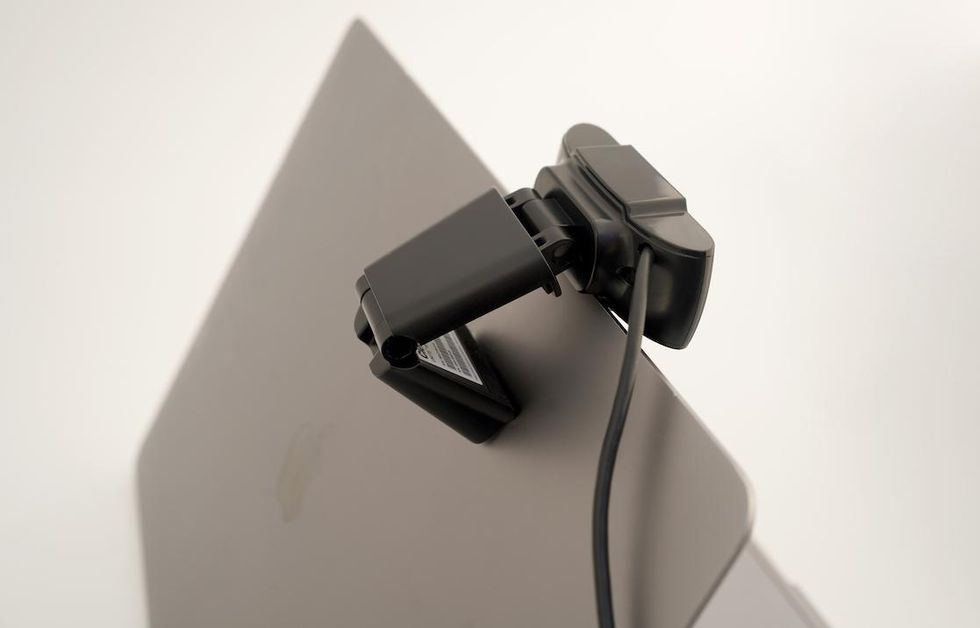 The ClearOne UNITE 10 webcam rests on the edge of your laptop, which doesn't seem the most secure way to attach a webcam to your computer.Terry Sullivan/GearBrain
Price and is it worth buying

Priced at about $70, the ClearOne UNITE 10 webcam is relatively inexpensive, and also very easy to set up. But I found the image and video quality to be lower than expected. Even in normal or bright light, I found it produced a somewhat noisy image and also suffered from over sharpening. I found that neither the video or audio quality were better than what I found on my laptop. I'd consider other webcams, or stick with the webcam built-in to my laptop. You might also try using your phone (by downloading and installing a webcam app) or some stand-along digital cameras.
Pros:
Inexpensive, and very easy to set up
Could be useful for those with older laptops or PCs that lack a webcam and built-in audio
Cons:
Image and video quality was only fair
Audio quality was just fair and had a muffled quality
Webcam isn't securely clipped or clamped to a laptop or monitor