Video conferencing company Zoom has bought Keybase, an encryption firm, for an undisclosed price, looking to weave the technology into its video conferencing platform. The plan to is eventually have end-to-end to encryption inside Zoom, something that users may appreciate as well, as the service has been plagued with unwanted callers hacking into video streams, a phenomena now known as zoombombing.
The issue, with people gaining access to Zoom calls who aren't supposed to be there, grew rapidly as the number of people adopting Zoom during the coronavirus pandemic rose as well. Quickly, people started to look for other options, including Google Hangouts, now called Google Meet. Some school districts even banned students and teachers from using Zoom for educational purposes. The company is now even being sued by a shareholder for overstating the security of its platform.
The end-to end encryption that Zoom aims to build will not be for those who use Zoom's free services. Instead, this feature will be for paid accounts, said Zoom on its blog. Hosts will have access to, and allocate, the encryption keys to clients and those who are attending the calls.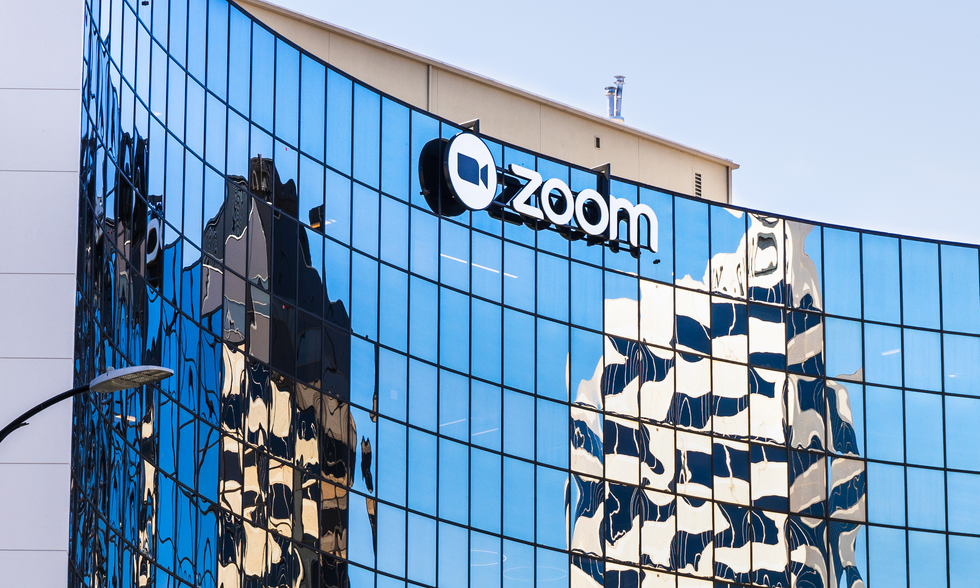 Zoom was sued for allegedly overstating video chat security standards iStock
"We believe this will provide equivalent or better security than existing consumer end-to-end encrypted messaging platforms, but with the video quality and scale that has made Zoom the choice of over 300 million daily meeting participants, including those at some of the world's largest enterprises," said Zoom.

Keybase is open source and works by taking social media identities and building encryption keys around this information. It supports, for example, Bitcoin wallets, but also has its own end-to-end encryption chat called Keybase Chat. The company told its own users that "...Keybase's future is in Zoom's hands," Keybase wrote on its blog. But it did promise to lets its users know — with plenty of time — if anything would be changing with the availability of Keybase in general.
The acquisition comes as Zoom has promised a number of new security features. Zoom had already suspended adding new features as it focused on beefing its security and privacy issues, and has re-affirmed a number of things about its platform from not monitoring meeting contacts to not being able to have employees watch or take part secretly in meetings as well.
Zoom also promised they won't add a backdoor that could be used to decrypt live meetings. The company has also now promised to "publish a detailed draft cryptographic design on Friday, May 22, 2020. At that point they'll also talk with experts in cryptography and civil society — as well as customers — to get feedback on their plans.
C270 HD Webcam