We're all living a Zoom life now, and if not, we're using one of several video options like Houseparty and Skype to connect with co-workers, cousins and even our neighbors right across the road. Some people are also conducting job interviews virtually, or even closing real estate deals. These online chats are helping many of us feel connected, less isolated and calmer during these uncertain days.
They're also — quite literally — casting many of us in a bad light.
While some of us are blessed with picture perfect lighting designs in our home, or giant picture windows that stream filtered sunlight, others are inside apartments with single light bulb fixtures that could use some help. Here are several options you can pick up and try today, probably with some things in your home right now.
Light you, not your back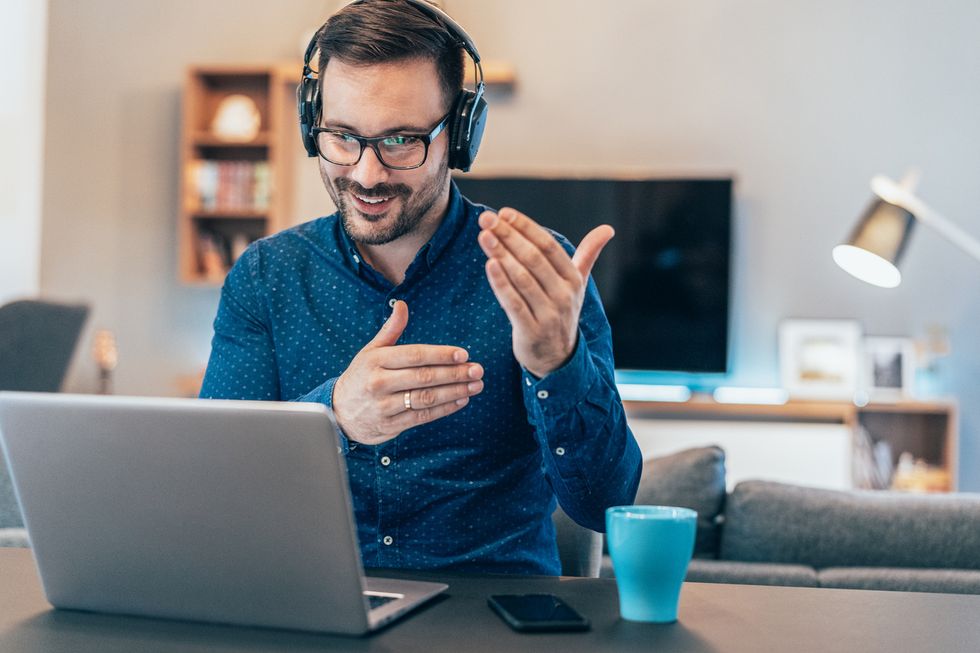 Lights in front of you, and behind the camera, can add a glow to your face that's softer Getty Images
First, put the light behind your camera — not your back. This goes for a window or lamp. Ideally, you want the light to illuminate you so you want it pushed towards your face and body. Facing a window is great, especially if the light it diffuse and soft, or you can use a lamp.

The goal is to get the light towards your face so you're bright and clear. If you have a fairly hard light, think about bouncing that light against another surface instead of directing it at you. All that requires is aiming the light at a wall next to you, for example, which then forces the light to re-aim, or bounce towards you, making it less strong.
White board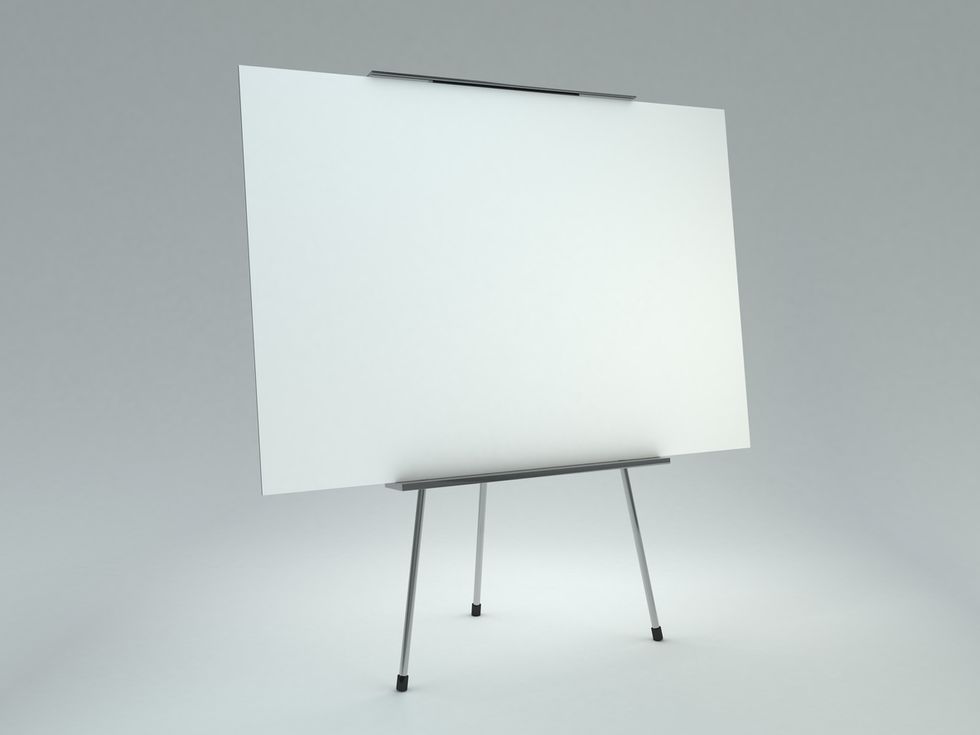 A simple piece of white poster board can help to bounce and soften harsh lighting Getty Images/iStockphoto
Professionals often use white boards to bounce light up to someone's face and also to fill in shadows. You can do the same thing with a white poster board or a piece of fabric that you pin into a frame or tack on to a board.

Ideally, the white surface should be a bit lower than your face — and lower than the camera (and of course behind the camera so it's not seen.) This isn't going to create a huge amount of light on your face, but it can help to re-direct other light back on to you, and create a softer halo effect.
Add some color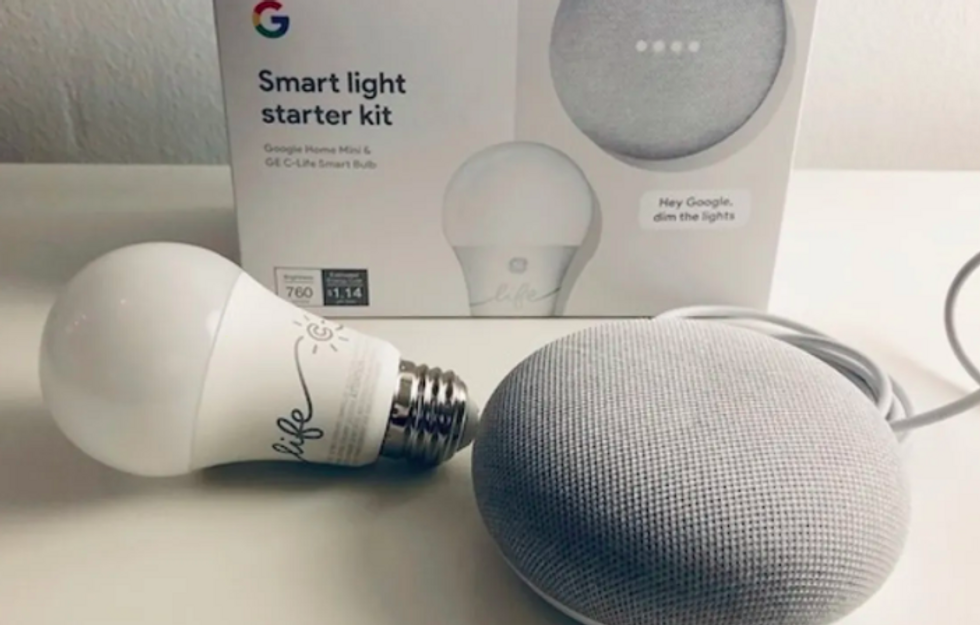 C by GE smart light bulbGearBrain
Smart lights can glow millions of different colors. But turn your C by GE or Philips Hue bulbs to purple or blue, and you're likely giving off more of a Dance Party vibe than you may want. Instead, shift to the white tones and go for those that are mimic natural colors on the warm or cool spectrum.

You can, however, cast a bit of color if you want — perhaps some rose — into the space or experiment with light colors that are best for your skin tone and complexion. You don't want to be heavy handed here with the settings, but instead focus on adding some glow back into your cheeks.
Small light stand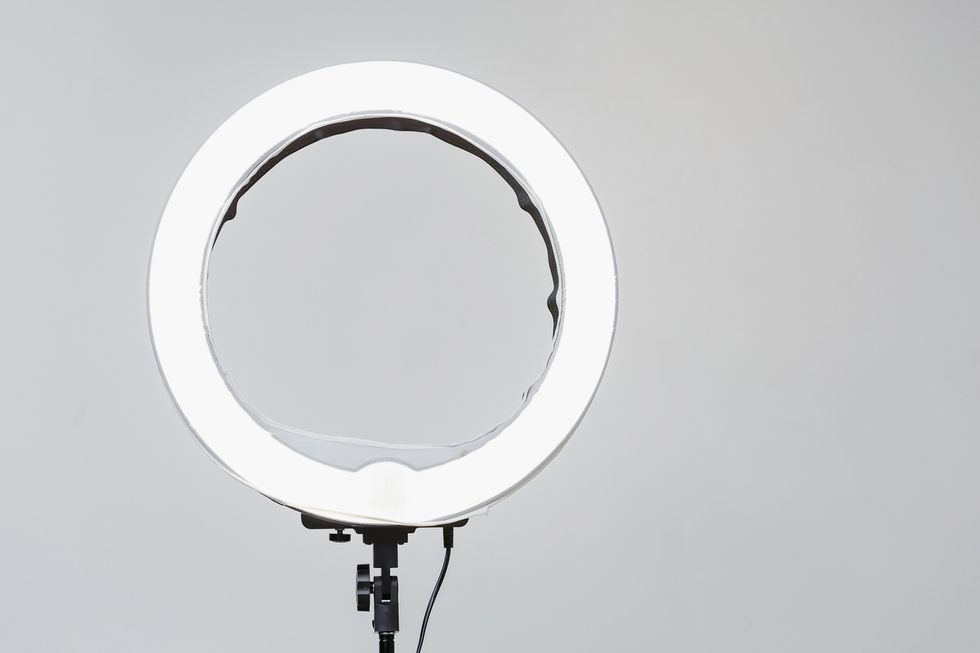 A ring-shaped light stand can create a halo of light around your face Getty Images/iStockphoto
You can buy small lights designed just for this purpose online, which are sometimes called selfie or ring lights. They often have LED bulbs that glow right under your camera and your face, and can be battery-powered, or charged using a USB end that plugs into a smartphone. Some have multiple settings, and they're pretty inexpensive, priced typically at under $25.

The closer the light actually is to you, the better chance you have at creating a cloud-like effect. And consider placing the lamp at an angle, rather than right in front. The optimum points for lights around your face are at 10 and 2 pm with you at high noon. You'll also want a slight light behind you – again from an angle.

Hand or Stand Mirror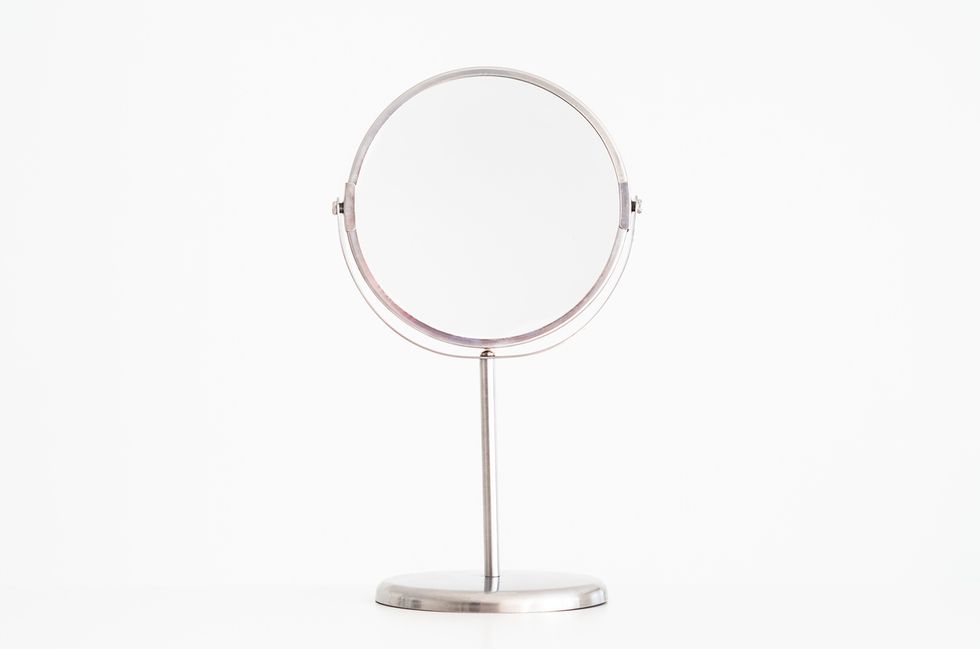 A hand mirror can beam more directed light towards your face if placed below you, and behind the camera Getty Images/iStockphoto
A mirror placed in front of your face can also bounce light on you, and it's something that professional lighting people use as well — only they call them reflective lighting kits. Your kit may just be the small stand mirror from your bathroom, but the idea is the same. You're basically using the mirror, instead of a wall or a white board, to bounce light from another light source towards you.

You'll want to practice a bit here so you don't bounce light that creates a flare. The goal here is a soft, diffused glow and not a flashlight spot that is harsh.
All of these options are fairly affordable, and shouldn't set you back more than $50, at the most, to get started. Given the uncertainty of how long people will be asked to keep their physical distance from each other, it's fair to not invest a lot of funds into a set up right now — and luckily that's not necessary.