Like GearBrain on Facebook
Last year we introduced you to Switchmate, a company that makes sleek and simple smart lighting devices which are extremely easy to install. We think their smart switch is one of the fastest ways for someone to decide if they like — or need — smart switches to control their lights. The company has a new product, another smart switch, which we wanted to test.
In our last review of Switchmate switches, we found its casing too bulky, had a limited range, and didn't like that you couldn't integrate the device with Amazon Alexa or any other smart speaker assistants. However, their smart switches are definitely easy to install and work with Wink hub.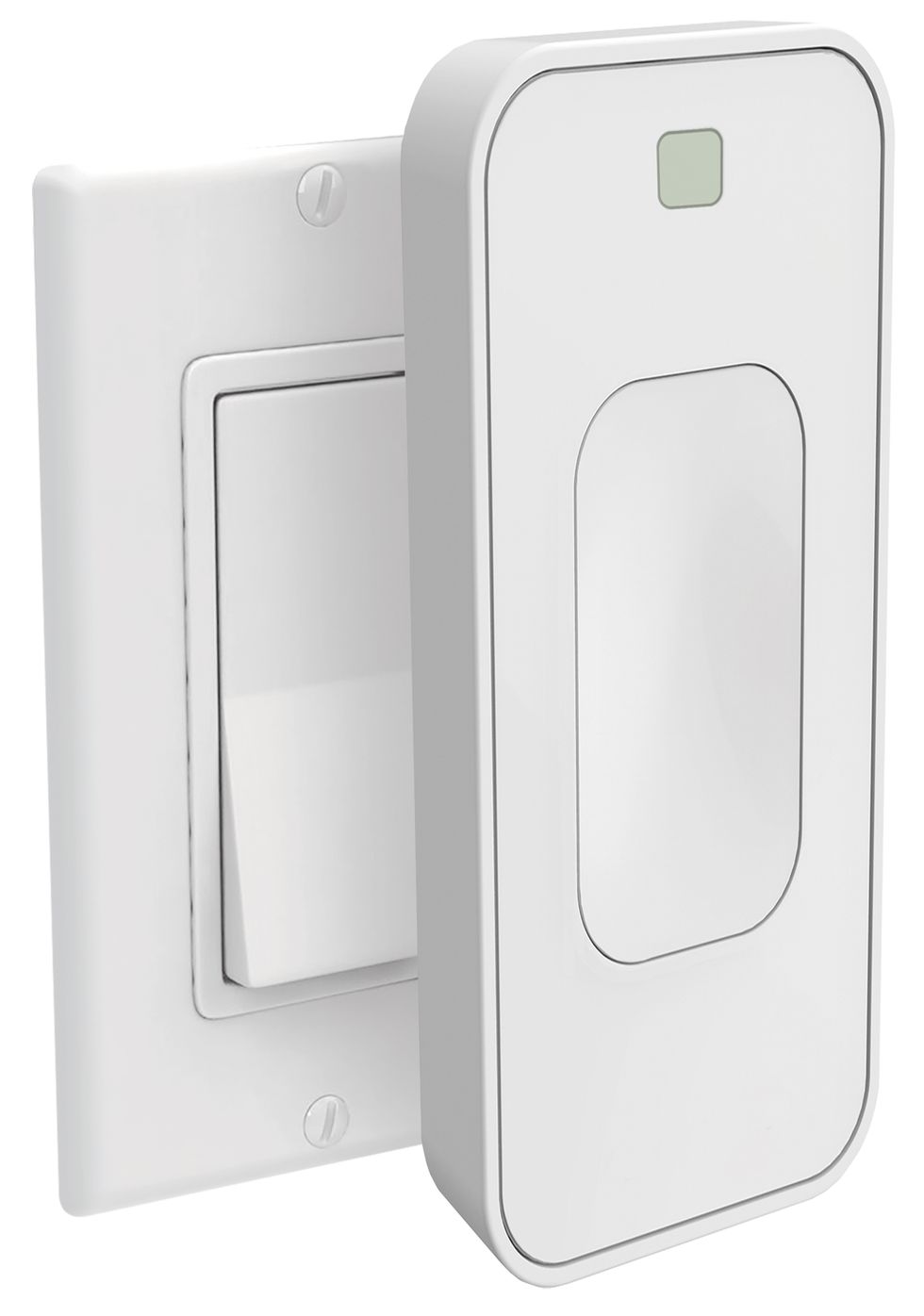 Switchmate Rocker smart switch with sensor.Switchmate
Inside your Switchmate box is the rocker or toggle version, two AA batteries and quick setup guides (English, French and Spanish versions.) The Switchmate smart switch new design is less bulky than its first generation, and also narrower. However, since Switchmate snaps on to your existing light switch, it still stands out — worth noting if that concerns you. My wife didn't like this new version because it definitely stood out in our kitchen. Some consumers, however, might not mind the look or have a wall switch that's not as visible.

The company's new smart switch works the same as its previous versions but both now connect to Google Home and Amazon Alexa, plus offer more features like motion and voice activation. If you own an Amazon Echo — or any Amazon Alexa-enabled device — you can use the Switchmate Alexa Skill to control your device with your voice. We tested this feature and it worked fine.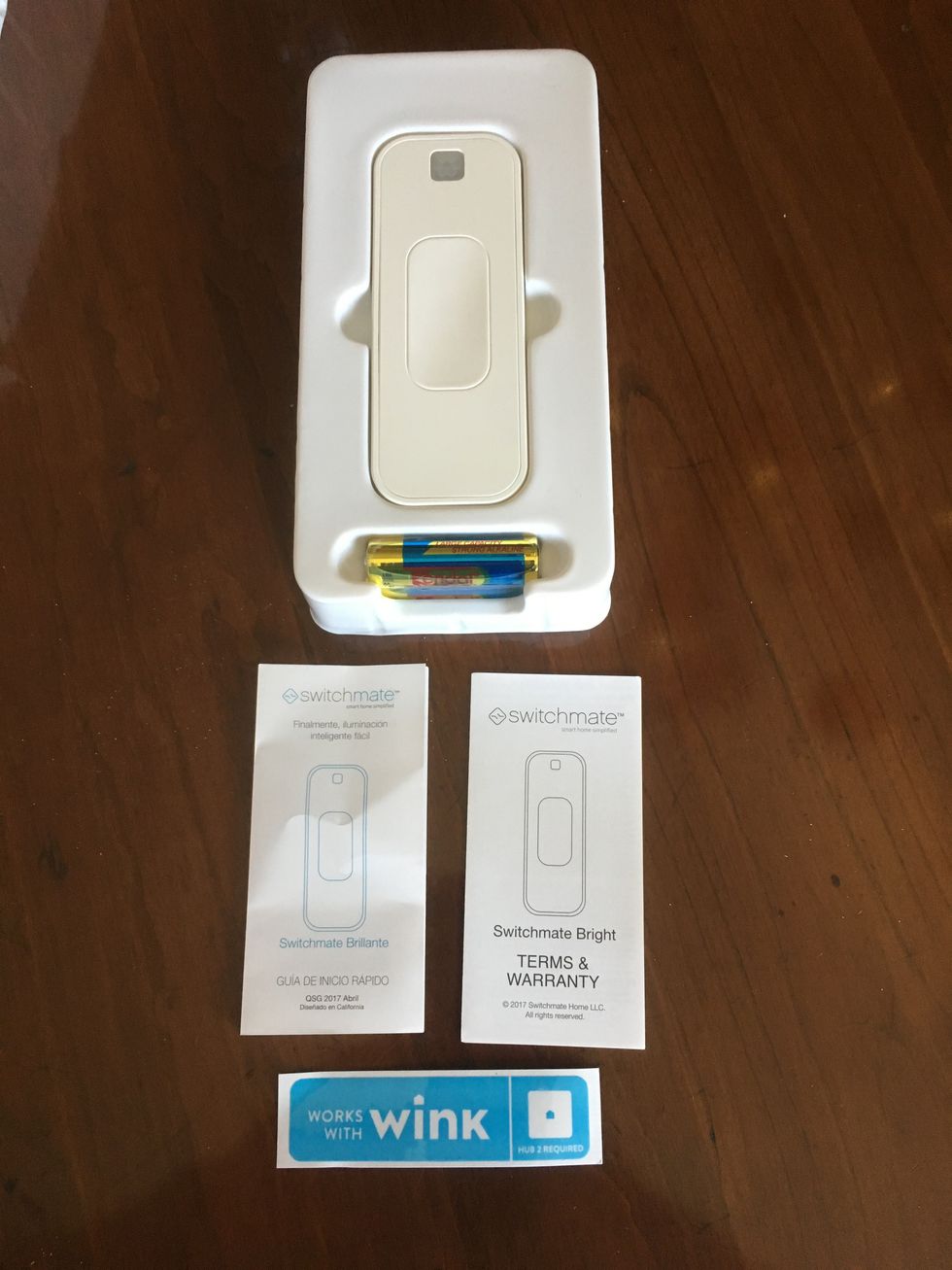 Contents inside Switchmate Rocker smart switch.
We found the motion activation feature also worked well. Switchmate has a sensor which determines when someone comes in a room and when they leave. Using the Switchmate app (available for iOS 8 or higher and Android 4.4+ devices) you can set the motion detection to work during specific times of the day — like at night between 6-10pm. Have kids who never turn off the lights? Just snap Switchmate on their room's light switch and set the motion activation in the app. That might help drop your energy bill.

Another new feature for Switchmate is a Welcome Home setting in the app, which lets you set a time to automatically turn on your lights. For those who don't want to come home to a dark home, set this feature to have your lights just before you arrive home. Though this is not as good as geofencing features we've seen on other smart switches have, it's a good alternative, and will let you see if you would even want this function, or not, in your smart home.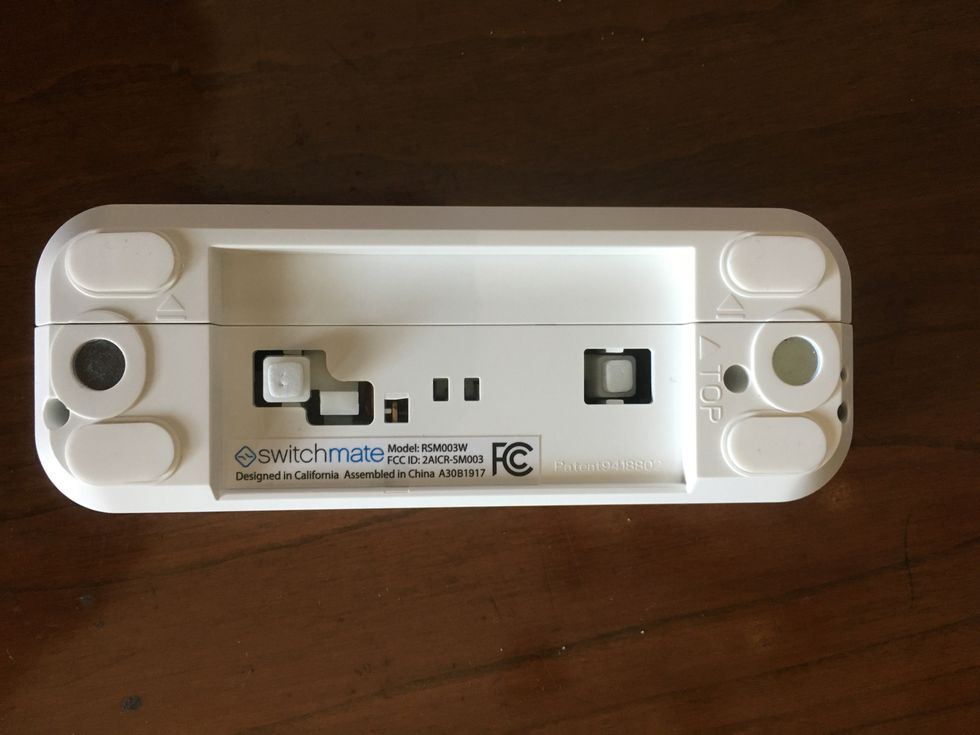 Backside of Switchmate Rocker smart switch.
Besides being easy to install and setup, your Switchmate smart switch uses Bluetooth technology to connect to your smartphone. Unless Switchmate is connected to the Wink Hub, you'll need to be within 150 feet of the switch, depending on the walls, doors and anything blocking its line of site. The unit is also easy on battery life — and the mobile app will keep track of when they're running low.

Switchmate smart switches retail for $39.99, and come in either black or white. You can purchase them on the company website or from major retailers like Amazon, Target, Best Buy, The Home Depot and HSN.
Summary

One of the biggest challenges for those looking to add smart lights to their home, is deciding if you want to control them ay the switch level or right at the light. If you want to control them at the light, don't buy Switchmate. Instead, buy smart lights and visit our Smart Light Roundup to find the right smart light.
If you want the control lights through a switch, Switchmate is a good solution. You don't have to worry about whether you have the right wiring behind your walls, or not, to use a smart switch. Installation takes but seconds and the cost is about half of the price of standard smart switches, like Insteon's or Lutron's.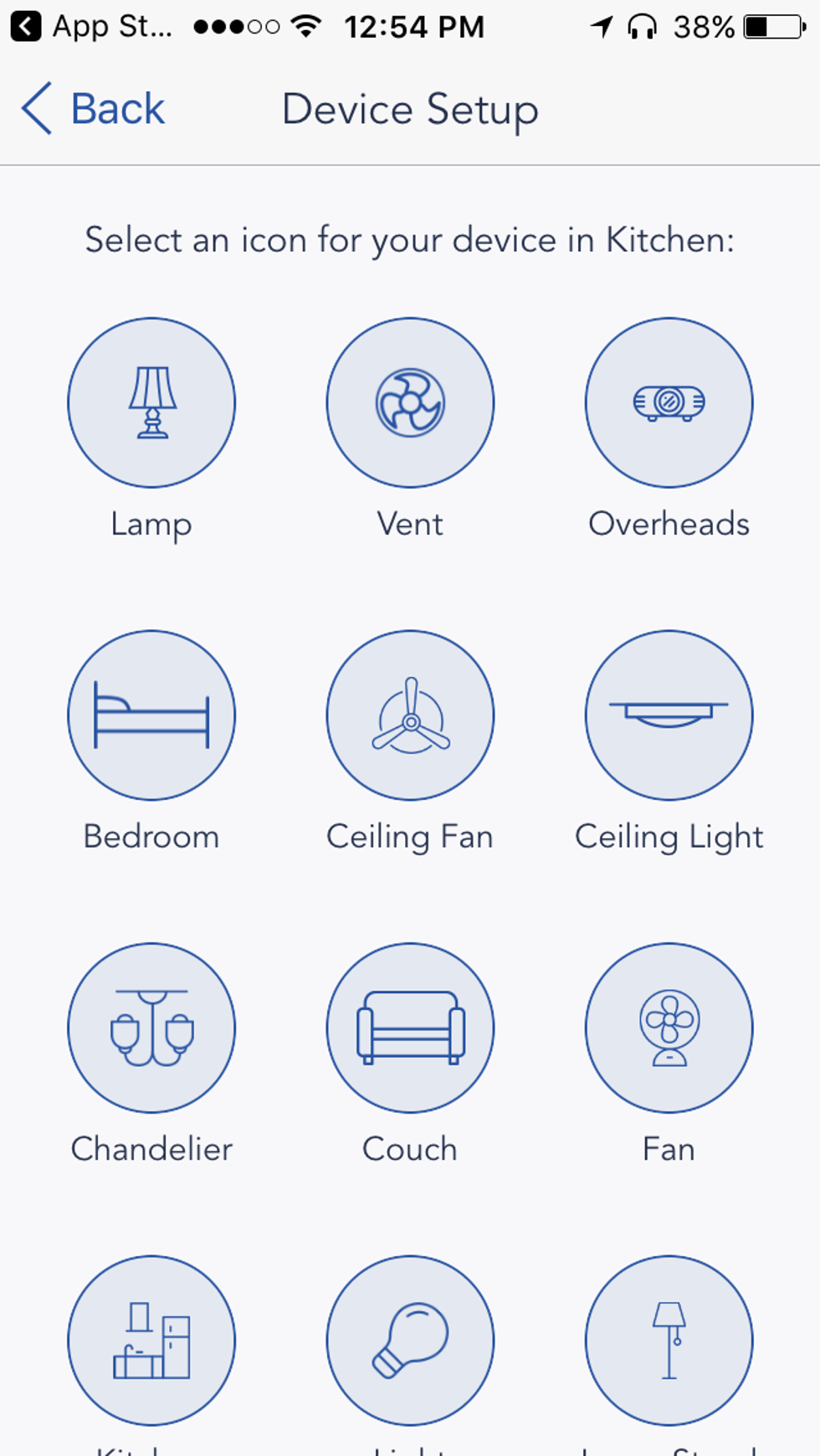 Can control many different products with Swichmate Slim smart switch.
We are glad to see Switchmate has made its new smart switches slimmer and added motion and voice activation. If looking to get into the smart home market — and want to start off with an easy-to-install and operate connected device that can help you save money — Switchmate is a good place to start. The only thing we think is still missing is the device's ability to integrate with more connected hubs via a Wi-Fi connection. Hopefully we will see that in 2018.

Pros: Connects with Google Assistant and Amazon Alexa, has motion activation, is easy to install and connects to Wink Hub.
Cons: Still bulky, has limited integrations with connected hubs, lacks Wi-Fi connection, does not offer geofencing scheduling in mobile app.
Don't forget to check out The GearBrain to see what other connected devices work with Google Home or Amazon Alexa enabled device.
Like GearBrain on Facebook