Like GearBrain on Facebook
Manhattan is a thriving transportation hub, where cars, buses, subways, motorcycles, bikes and skateboards whisk people through its streets —but not electric scooters. Nor are these motorized e-scooters getting a welcome mat in the city, even as New York is set to pass a new state law legislating how electric bikes and scooters can be used in the state today.
Senate Bill S5294A , which is expected to be passed by the New York Legislature before it heads off for its break Wednesday June 18, will grant permission — if Governor Cuomo signs it — for scooters and bicycles that use electricity to operate, to ride. Electric scooters are already taking over cities across the U.S., with ride-share companies making them easy to find and rent through a smartphone app.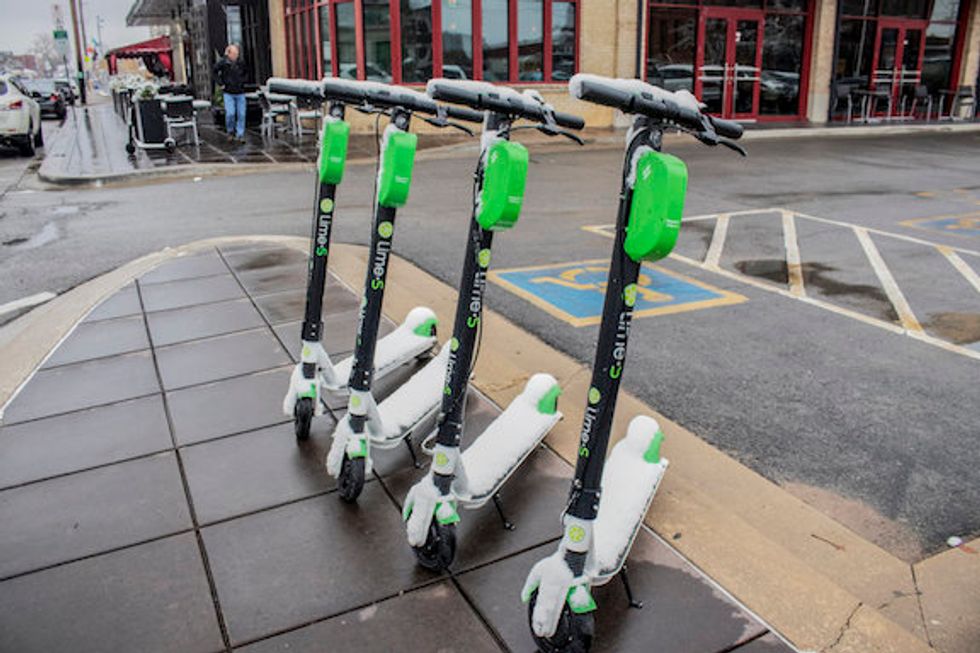 E-scooter services companies, including Lime, will not be allowed to launch in Manhattan according to a new bill iStock
Read More:
Not everyone love e-scooters
Lime, Bird and Jump are just three e-scooter brands with a nationwide presence, which have gotten into some trouble for their consumer-friendly practices. The e-scooters don't have stations, like bike-sharing services, but can be ridden, and then left anywhere. Tracking devices on them help members find the scooters through an app, and when close to one can unlock and then pay for a ride.
Cities, however, have balked in some cases at this practice, finding e-scooters cluttering sidewalks, which can become a dangerous obstacle in a busy area. While people do ride e-scooters in Manhattan — firms hawking them through ride-sharing services, are not to be found. And it's going to stay that way with the new bill
In the legislation, it's clearly spelled that while e-scooter systems — such as companies that provide these services — can operate in cities and towns, at local discretion, Manhattan is specifically not included.
"No such shared electric scooter system shall operate on public highways in a county with a population of no less than 1,586,000 and no more than 1,587,000 as of the 2010 census," reads the bill. New York City had a population of 8.175 million as a whole in the 2010 Census , but Manhattan fell just about neatly in between the number mentioned by lawmakers.
E-scooter rides dropping
Certainly e-scooter companies have been pushing to come to New York City for quite a while. Bird launched a campaign , directed at current members, in November 2018, suggesting they email or tweet at New York's City Hall to green light these devices.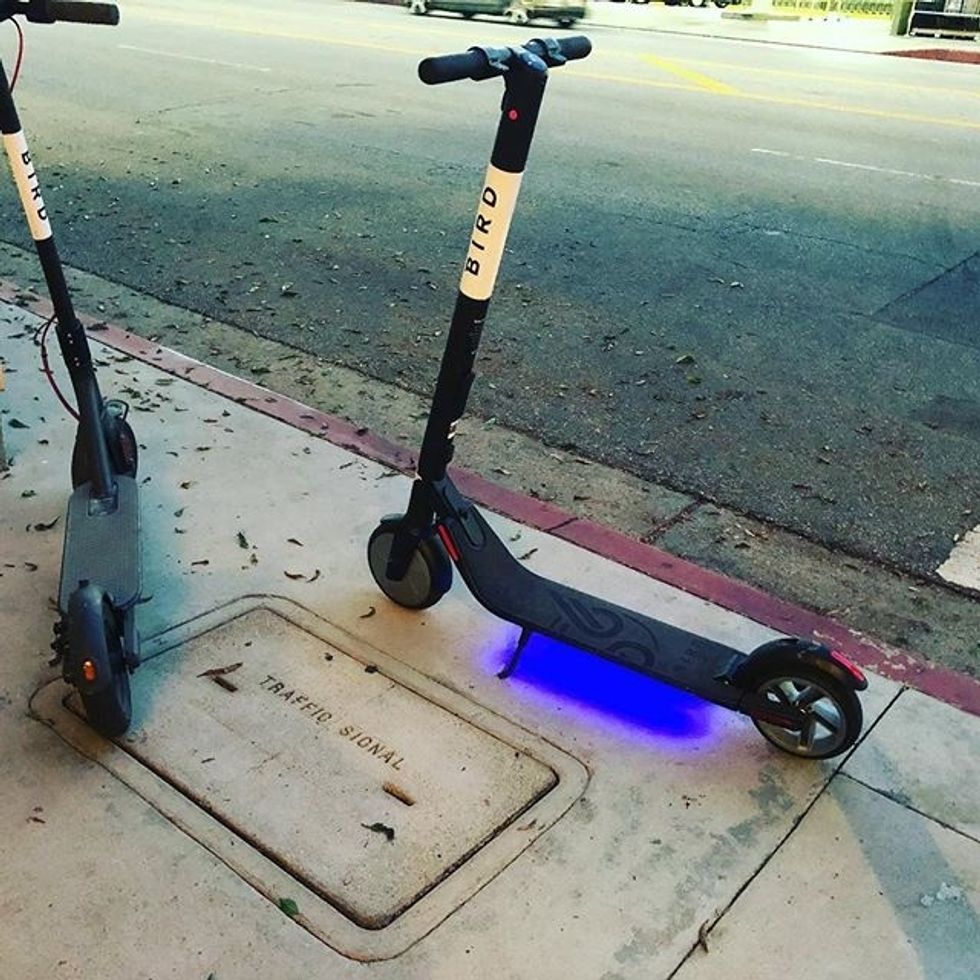 Bird has pressed its members to advocate for bringing e-scooters to New York City GearBrain
Levy Electric, a company that sells electric scooters, covered the L train logos Wednesday morning, June 18, with stickers that read: "FtheL," to market their brand, but also the fact that e-scooters could be on their way. (Except, not for Manhattan — where the L train in fact starts and stops.)
E-scooter networks could be reacting, too, to reports that their ridership may be waning. A study from Second Measure earlier in 2019 found that use dropped in November and December 2018. That may be one reason, Bird is looking to move into the sales business, selling e-scooters that consumers can buy on their own.
If you do ride, be aware
For those who choose to ride the e-scooters, if their local area says yes, there are still rules on the books, according to the bill. The e-scooters cannot ride on sidewalk and must ride in the bike lane if there is one, or to the far right. Also, riders must be at least 16-years-old, must always have a hand on the handlebars, must yield to pedestrians and can't hot dog by grabbing hold of another car for a quick lift.
Helmets are not required. While e-scooters can only get up to about 15 mph, that's fast, and riders have died while on them. Helmets are often not rentable at bike-sharing locations. With e-scooters it's even more difficult to arrange a helmet rental due to the scooters left wherever the last person used one.
Like GearBrain on Facebook