Ring's newest video doorbell serves up a taller field of view — one that simultaneously delivers a view of someone at eye level, but also any packages right at the ground. The Ring Video Doorbell Pro 2 also ushers in some new features for Ring, which has been updating its partnerships and features over the past month.
Radar detection
The Ring Video Doorbell Pro 2 serves up 1536p HD video, an array microphone, which is meant decrease sound distortion, and also head to toe video — basically a taller field of view.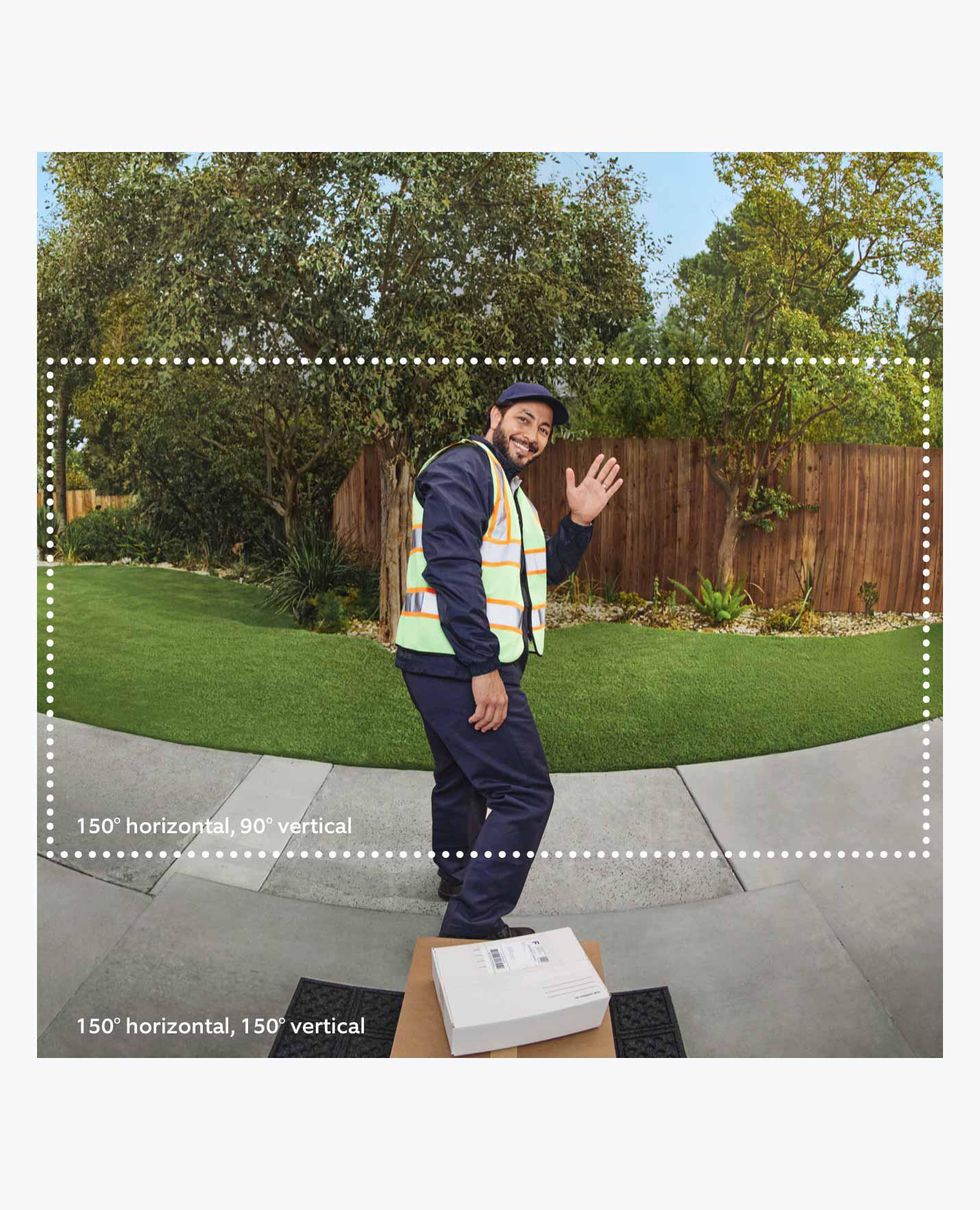 The Ring Video Doorbell Pro 2 increases the horizontal field of view so you can see someone at eye level and the packages they delivered tooRing
But the wired doorbell is also the first to use Ring's new 3D motion detection with radar. The radar sensor can be customized, so people can pick the distance they want set between their home and their property before getting an alert and triggering video recording.

By using radar, Ring can also measure the distance from the camera to where motion was detected, and then pinpoint exactly where that event took place, serving it up through an aerial view of a property.
The device also supports some of the new features Ring has just launched including Smart Responses, which delivers preset replies to visitors through the doorbell, and even takes messages. Ring Protect Plan subscribers can also tap into Alexa Greetings which not only takes messages but serves up details on where to leave packages. Both will work on the new doorbell.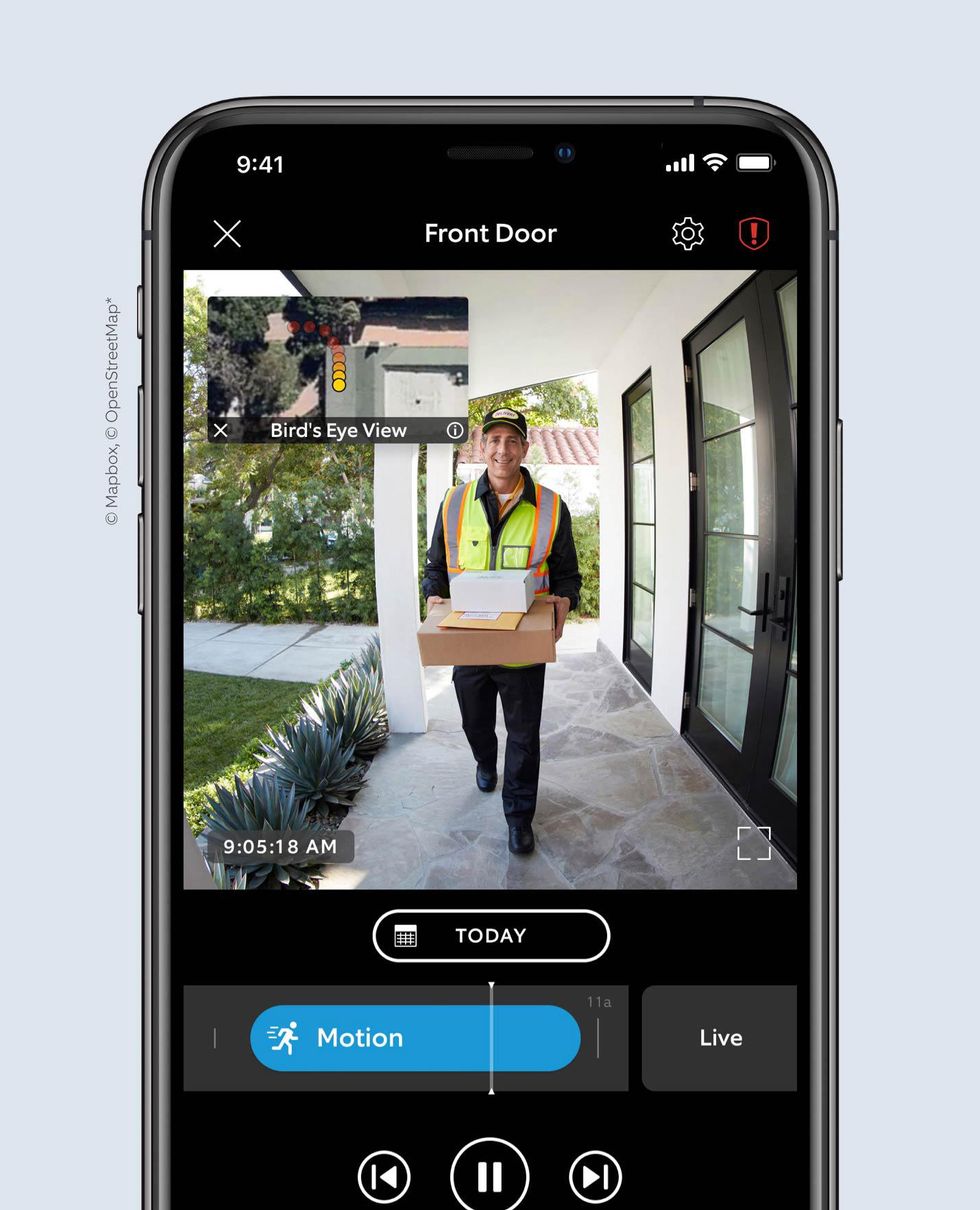 The Ring app will also show customers an aerial map of motion tracking picked up by the new doorbell.Ring
Security and privacy

The new Ring Video Doorbell Pro 2 will also let people set Privacy Zones, blocking out specific areas they don't want included in the camera's field of view. And the doorbell will also work with the recently launched Geofence, which automates some reminders, like asking users if they want to arm their security when the device detects they've left their home.
Further, Ring is adding support for its new video end-to-end encryption. The feature, still in technical preview, adds a security key to a customer's specific mobile phone. Without the key, Ring video won't be able to be decrypted and viewed.
The new Ring Video Doorbell Pro 2, which will support all of these new abilities, is available starting today for $249.99 at both Amazon and Ring, and will start shipping March 31.
Check out The GearBrain, our smart home compatibility checker to see the other compatible products that work with Ring Video doorbells, security cameras and systems.
Smart Video Doorbell Buying Guide - GearBrain www.youtube.com