Like GearBrain on Facebook
Starship Technologies, makers of the autonomous robot coolers on wheels, hit the 50,000 mark — the number of deliveries these pint-sized vehicles have made since launch.
Read More:
Delivering bagels, pizza and milk, the robots have traveled 20,000 miles across the world, said the company. Starship's robots have pushed their way on to colleges, including George Mason University and on to Intuit's work campus in Mountain View, Ca. bringing deliveries to their door. At Northern Arizona University, students and faculty can order from Einstein Bros. Bagels and about a half dozen other restaurants through the Starship app on their iOS or Android smartphone. The robots can hold about 20 pounds of goods.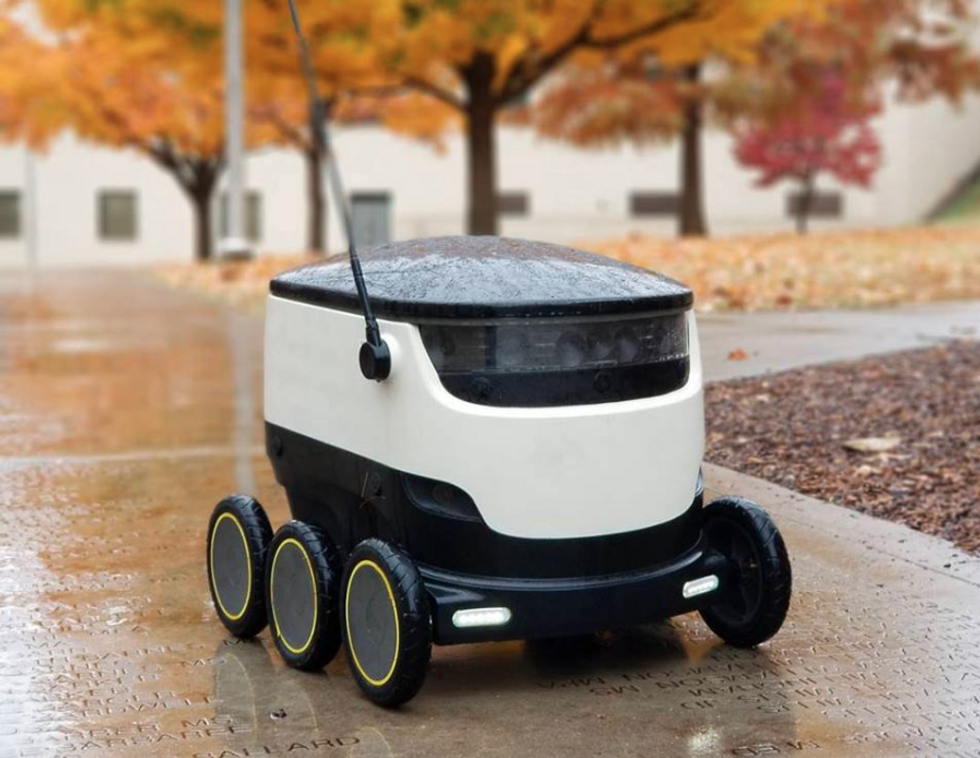 An autonomous robot that makes deliveries from Starship TechnologiesStarship
Starship has also finished its one-year anniversary delivering groceries to those who live in Milton Keynes, England — a town of about 230,000 people that sits around 50 miles north-west of London.
Autonomous deliveries are of interest to companies — whether they're being run through a self-driving truck, an autonomous, roving grocery shop or carried in the air by drone. Just this week, Alphabet's Wing — which debuted by delivering burritos in Australia — got official approval to deliver food and medicine to the suburbs around Canberra, Australia. Drones, after all, can travel much further than robots on wheels, covering a distance more quickly as well.
Drones are not, however, offering to bagels to those pulling all-nighters in Arizona, nor chocolate to those in Milton Keynes. Instead, residents in the town in the U.K. appear fairly appeased with the small, rolling autonomous robot which brings groceries to their home, and the service it provides.
"With my hectic schedule, it's really convenient to get my groceries delivered by the robot right to my front door while I'm busy with other things around the house," said Gillian Bailey, who actually received the 50,000th delivery in Milton Keynes by a Starship robot. "Our community feels really lucky to have this service available in our area, and I know many people who use it regularly throughout the week."
Like GearBrain on Facebook