Like GearBrain on Facebook
While iRobot is best known for its robot vacuums that sweep your floor of dirt and debris, the company also uses its robotics know-how in the educational space. Its latest push is called Root rt0, a robot that's controlled from the code you write yourself.
There are three levels of coding that children and even parents can tap into, all of which can make the robot draw, move and even make music. This is second iteration of the robot, with the original called Root rt1. Both have sensors which help the robot navigate its surroundings.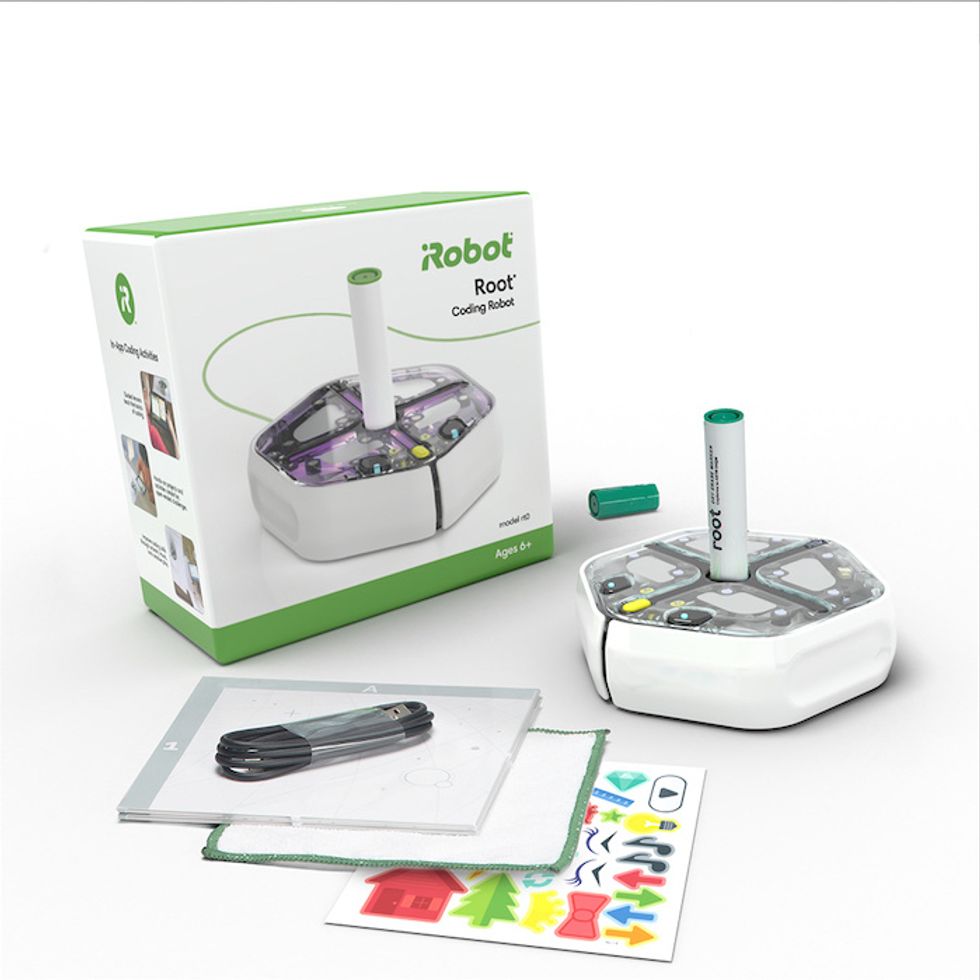 The new Root rt0 robot has a companion web site that serves up lessons and projects around codingiRobot
With many students likely continuing their education from home this fall, or in some kind of hybrid learning environment, families are very likely going to looking for educational tools and tech or STEM toys, they can use that go beyond virtual learning options.

Root rt0, this new robot, is part of a market of robot toys that support children as they learn how to code. From DJI to Jimu to Sphero, companies have various robots — and at various prices — that let children control movements and feature based on what kind of program they write themselves. The push into educational toys from iRobot got stronger after the company acquired Root Robotics in June 2019, which designed the initial Root coding robot.
With two-wheels, the Root rt0 is controlled through code inside the iRobot Coding App. Children can write programs using simple block coding, or write actual code to make the robot light up, know when it's been touched and more. And kids can flip between both so they can see the programming lines under the block coding as they begin to get stronger in their abilities.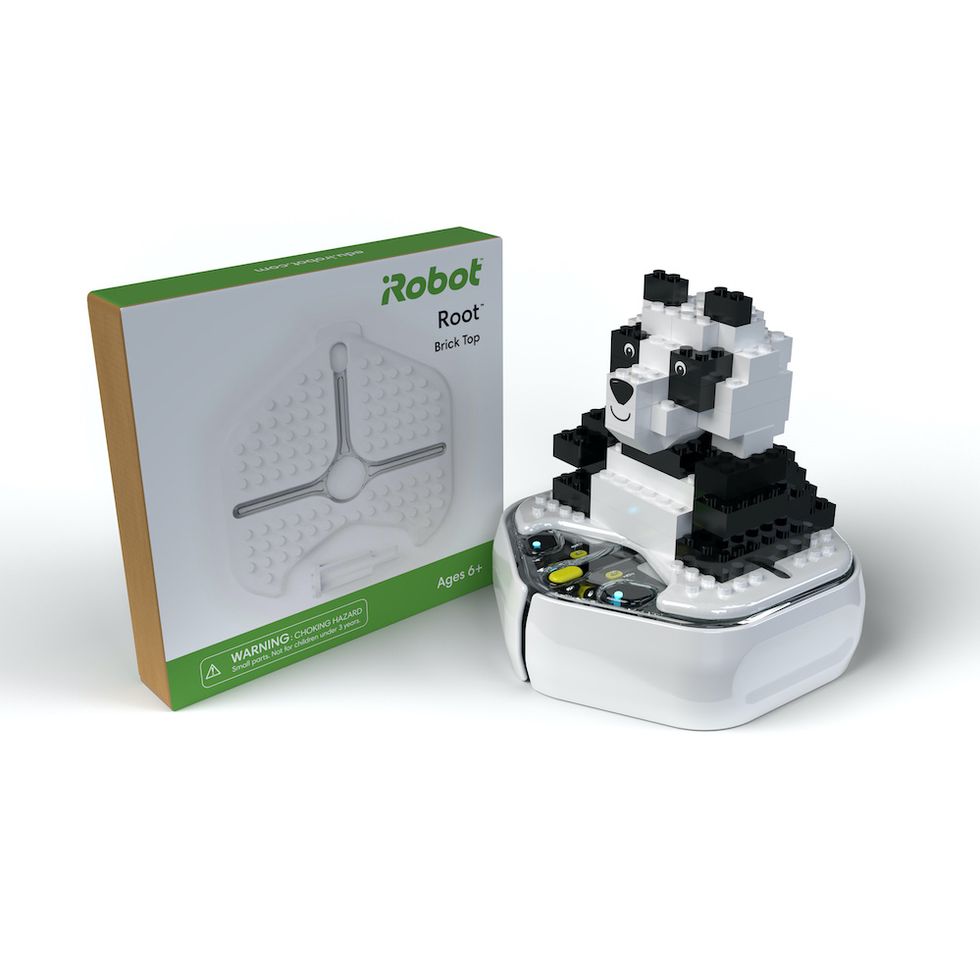 A companion piece, the Root Brick Top, lets children build on top of the Root rt0 robotiRobot
The iRobot Education website also has lessons and projects students and families can tap into, and there are extra accessories that can be purchased for the robot as well. One is a Root Brick Top, priced at $11.99 which allows inventors to attach other objects to it and physically build on top of the robot via magnets.

Both the Root rt0 and the Root Brick Top are now available to buy on the iRobot web site, and the app can be downloaded for iOS, Android, Chrome OS, Windows and macOS.
iRobot Roomba i7+ (7550) Robot Vacuum with Automatic Dirt Disposal-Empties Itself, Wi-Fi Connected, Smart Mapping, Works with Alexa, Ideal for Pet Hair, Carpets, Hard Floors, Black
From Your Site Articles
Related Articles Around the Web
Like GearBrain on Facebook