The robotic vacuum cleaner market is much larger than you might think, and even if you're watching your budget, there's a device that will likely fit your needs. While most households have heard of Roomba — a name quickly becoming synonymous with this product category — there are more brands coming into play every year, some that can also handle both mopping and vacuuming at once.
You can find options from well known brands like Ecovacs and iRobot, including its Braava floor mopping robot, but also options from those you may not know such as Trifo and PureClean.
Here is an overview of the robot vacuum market, and a look at what you get for your money.

Robot vacuum cleaners for under $100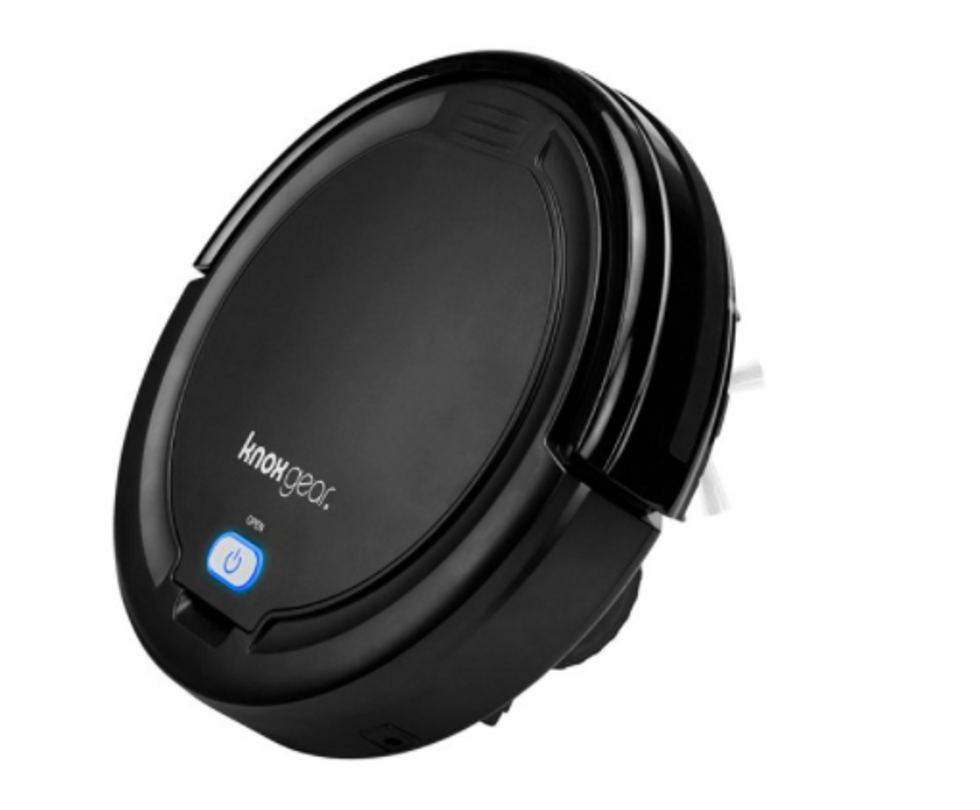 Knox Robot VacuumKnox
Knox Robot Vacuum - $89.95
The Knox Robot Vacuum runs for 90 minutes on one charge from its 1,500 mAh battery. There's a dual-filter inside and this vacuum is thin — just 2.9-inches from wheels to top. You get dual-rotating brushes and the vacuum has a sensor built in so it can sense when it's about to hit the edge of stairs or areas where it may fall. The sensors on the bumpers also help it determine how to move around when it hits an obstacle.
This is a double-featured vacuum, one that also includes the ability to not only vacuum surfaces, but mop as well. Inside the box you get a mopping pad, mopping cloth, two pairs of side brushes, two filters, a dust bin, a power adapter and a user manual. And there's one-year manufacturer's warranty.
You can pick one up for $89.95, a price drop from its original price, making this a solid budget pick.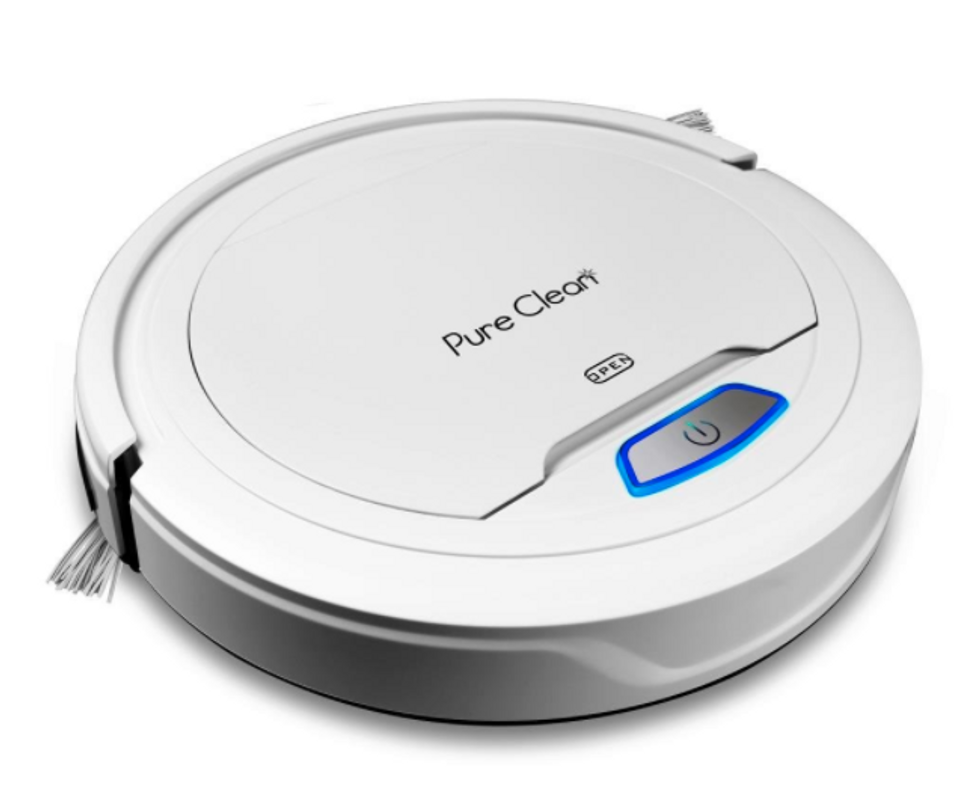 PureClean
Updated for 2018, the PureClean robot looks similar to a Roomba and goes about cleaning your floors in a similar fashion. It measures 2.9 inches off the ground, so can drive itself under most pieces of furniture, and has a HEPA filter to help suck up fine dust particles.
Two rotating brushes help to sweep dust out of corners and into the robot's path (Roomba only have one such brush), and PureClean claims its entry-level robot works for 55 minutes before it needs charging.
Sensors help the robot navigate your rooms and stop it from falling down the stairs. There is no way of programming the robot and there are no special features — you just press the power button and it gets to work.
Robotic vacuum cleaners for under $250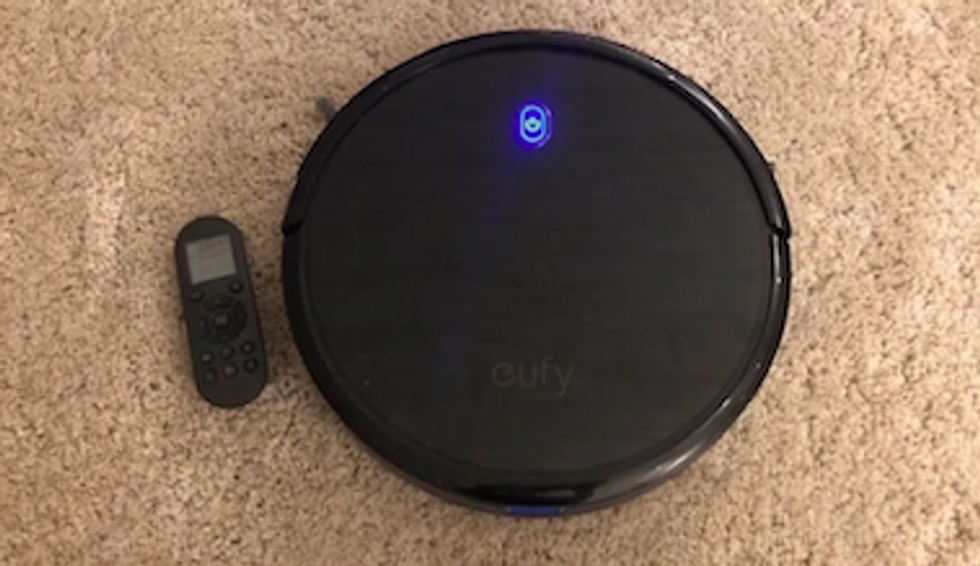 Eufy RoboVac 11SGearBrain
Eufy RoboVac 11S - $179.99
This remains one of the best budget vacuums we've tested at GearBrain, an affordable robot vacuum at well under $250. The nice thing about the super slim Eufy RoboVac 11S is that it doesn't need an app — although there is one to help you operate the vacuum if you choose.
Sensors in the vacuum help it from pushing harder against walls, people and — yes — your dog. Fully charged, the vacuum will work for up to 100 minutes. It also does a good job on not just hard wood floors but also low to medium carpeting. After completing 100 minutes of housework, Eufy finds its way back to the base for a reboot. Unlike the Roomba 980 (and others) which maps rooms so the areas covered aren't overdone and no spot is left untouched, Eufy seems to have a mind of its own, but it still seems to get the home well-vacuumed.
You can read more about the Eufy Robovac 11S in GearBrain's review.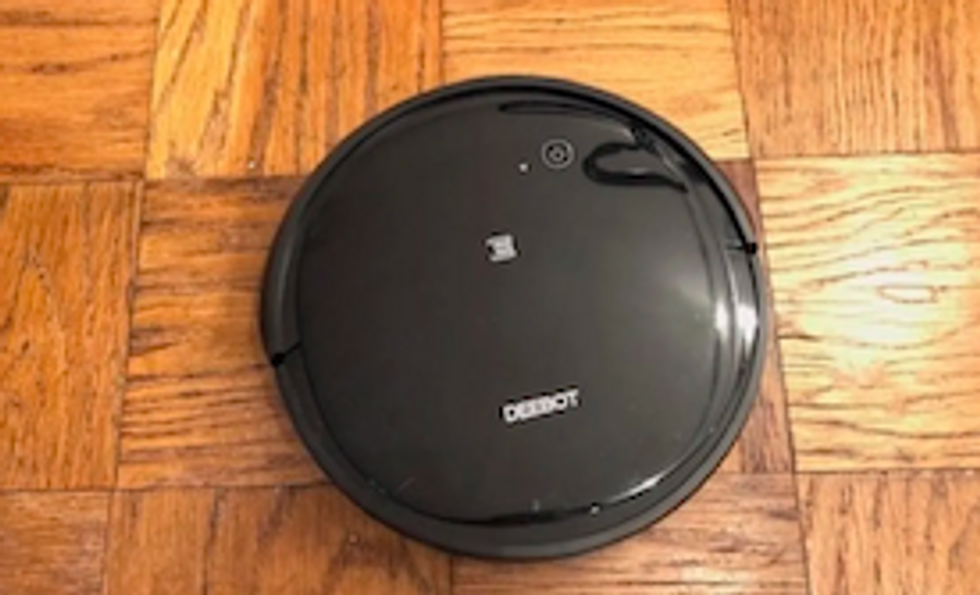 Ecovacs Deebot 500GearBrain
Ecovacs Deebot 500 - $229.99
The Ecovacs Deebot 500 was just over $250 when it first launched, but has had the price drop to just $229.99 bringing it square in the under $250 category. This is a smart robot vacuum, which has a 110-minute runtime, and can also work with Amazon Alexa and Google Assistant, meaning you can ask these smart assistants to operate your robot vacuum for you just by asking aloud.
With the app, you can schedule the vacuum to start cleaning when you choose, you can also select the kind of vacuuming you want, from automatic to spot and edge, which will focus specifically on corners and baseboards. You can also amp up the suction though Max Mode, great for pine needles during the holiday season.
You get the vacuum, plus extra brushes, filters, a cleaning tool, a remote and of course the charging station. And you can read more about the robot vacuum in GearBrain's review.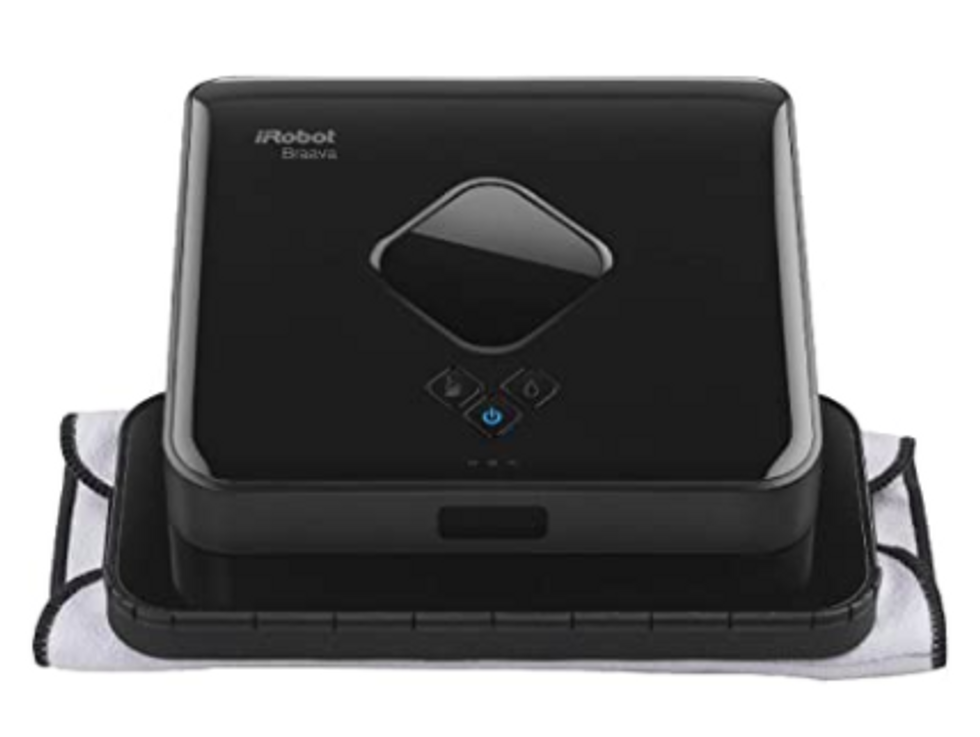 iRobot Braava 380tiRobot
This vacuum is really focused on mopping — although it can sweep up a bit as well. Typically $299, we're finding this online for $249, just squeaking in at the sub-$250 price point.
The iRobot Braava 380t can hold .25 gallons of water, and can handle flooring from tile to stone to wood. The app navigates the robot, so it doesn't keep cleaning the same spot twice. It's about 3.1-inches tall, which isn't the lowest these smart vacuum can go, but that should be short enough to get under most beds.
You can use the microfiber cloths made by iRobot, or your own for cleaning, and the entire vacuum can charge in about two hours.
Robotic vacuum cleaners for under $500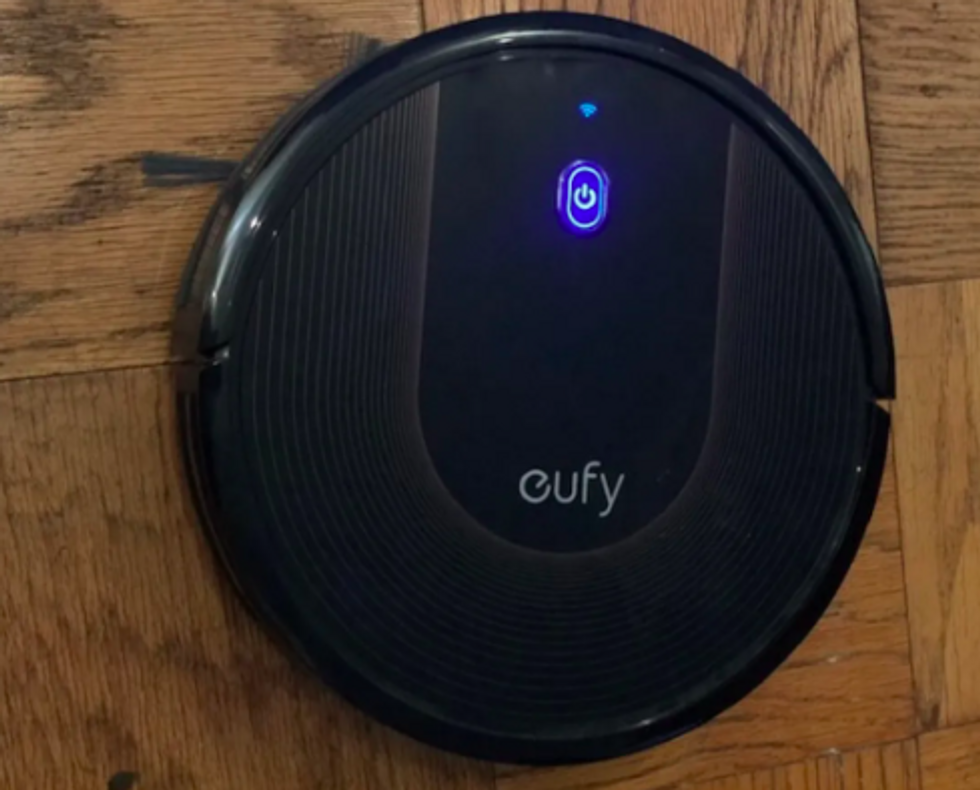 Eufy RoboVac 30CGearBrain
Eufy RoboVac 30C - $279.99
At $279.99, this robot vacuum can run for 100 minutes, and is just 2.85-inches tall. You can connect the Eufy RoboVac 30C to Amazon Alexa and Google Assistant, letting you start and stop the vacuum just by talking to it out loud.
Although similar to the Eufy RoboVac 11S, the 30C has a bit more suction. You also get strips you can put down on the ground allowing you to mark off areas where you don't want the robot to go as it works.
You can read more about the robot vacuum in GearBrain's review.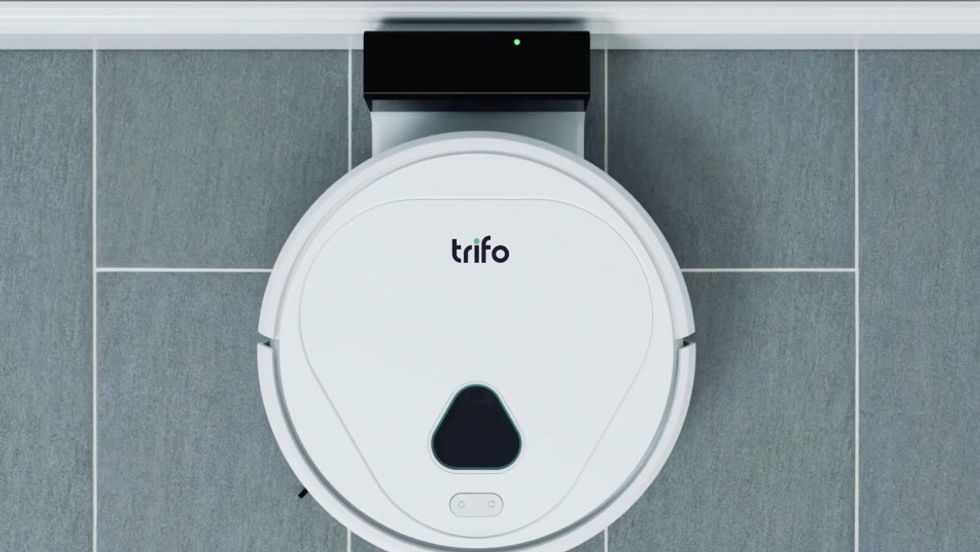 Trifo MaxTrifo
The
Trifo Max
is a robot vacuum with an extra feature: it works as a security device. Built into the smart vacuum, which launched at IFA 2019, are both a remote speaker and a microphone which lets you keep tabs on things happening in your space, even if you're not home. You can also operate the robot vacuum with
Amazon Alexa's smart assistant,
and the device has a 5,200 mAh battery keeping it running for up to 120 minutes on one charge. There's also a camera on the front which you can tap into and record footage of your home while you're out. You can pick one up for $349.99.