The robotic vacuum cleaner market is much larger than you might think. While most households have heard of Roomba — a name quickly becoming synonymous with this product category — we suspect few know that robotic vacuum prices stretch from under $100 to $1,000.
iRobot makes a range of different Roombas — and also the Braava floor mopping robots — but more established electronics firms like LG, Samsung and Dyson also sell robot cleaners too. Lesser known brands like Ecovacs, Housmile, and PureClean, also have vacuums in this market, which dip below the $100 barrier.
Here is an overview of the robot vacuum market, and a look at what you get for your money.
Robot vacuum cleaners for under $100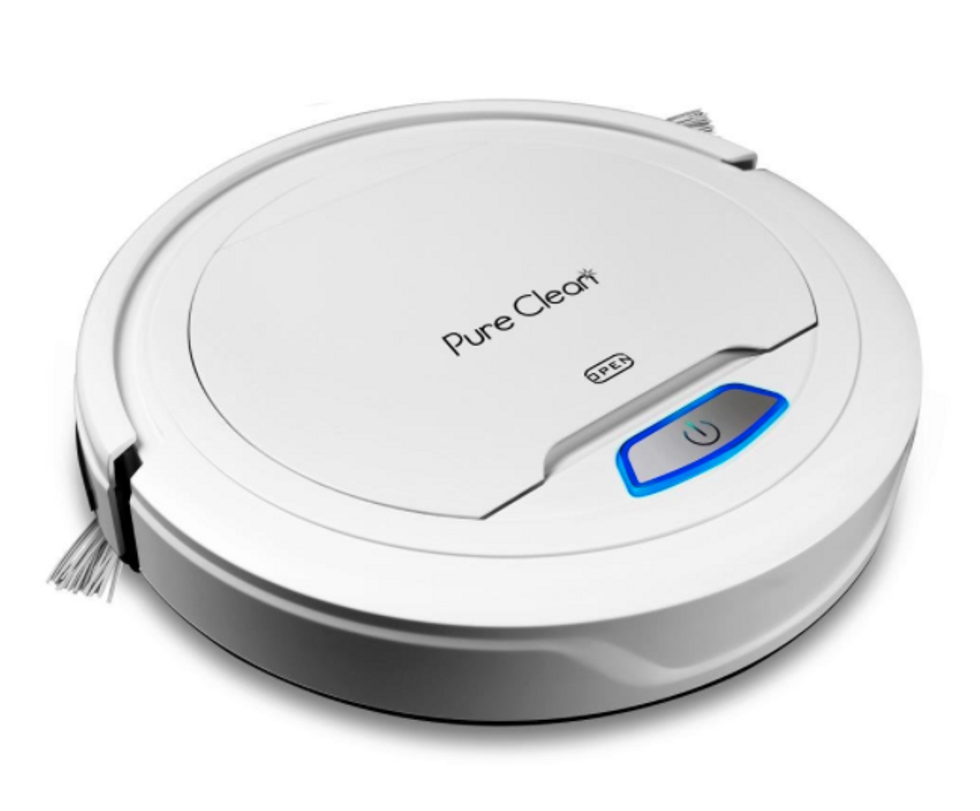 PureClean
Updated for 2018, the PureClean robot looks similar to a Roomba and goes about cleaning your floors in a similar fashion. It measures 2.9 inches off the ground, so can drive itself under most pieces of furniture, and has a HEPA filter to help suck up fine dust particles.
Two rotating brushes help to sweep dust out of corners and into the robot's path (Roomba only have one such brush), and PureClean claims its entry-level robot works for 55 minutes before it needs charging.
Sensors help the robot navigate your rooms and stop it from falling down the stairs. There is no way of programming the robot and there are no special features — you just press the power button and it gets to work.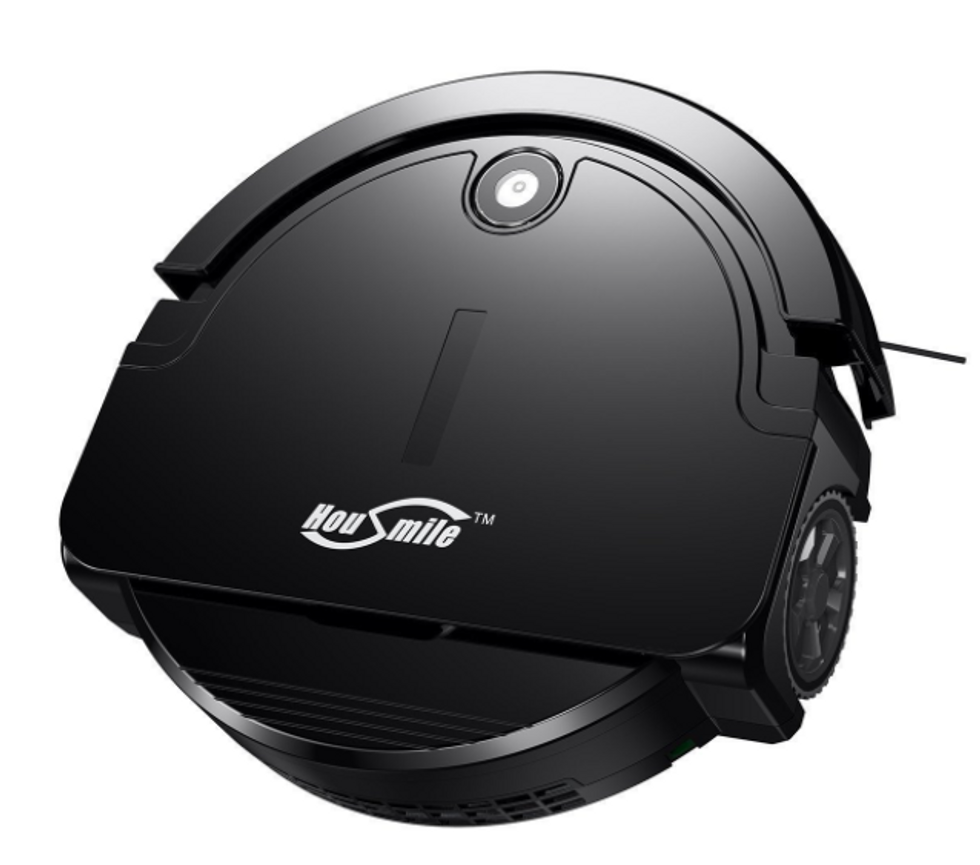 Housmile
Claimed to clear up 99.7 percent of dust, the Housmile robotic vacuum has two different cleaning modes _ one for small rooms and one for larger rooms, and can run for up to 50 minutes.
At 3.1 inches, the Housmile is taller than the PureClean, so readers will very low furniture will want to bear this in mind before making their purchase. As with the previous robot, the Housmile has two rotating brushing for gathering up dust, dirt and hair, and drop sensors to prevent it falling off a ledge.
As with other robots of this price, the Housmile does not have smart home integration via Alexa or Google Assistant, there is no smartphone app, and it does not return to its charger when the battery gets low. However, those are all features of devices costing several times more, so if it's wallet-friendly simplicity you want, robots at this price range can deliver.
Robotic vacuum cleaners for under $250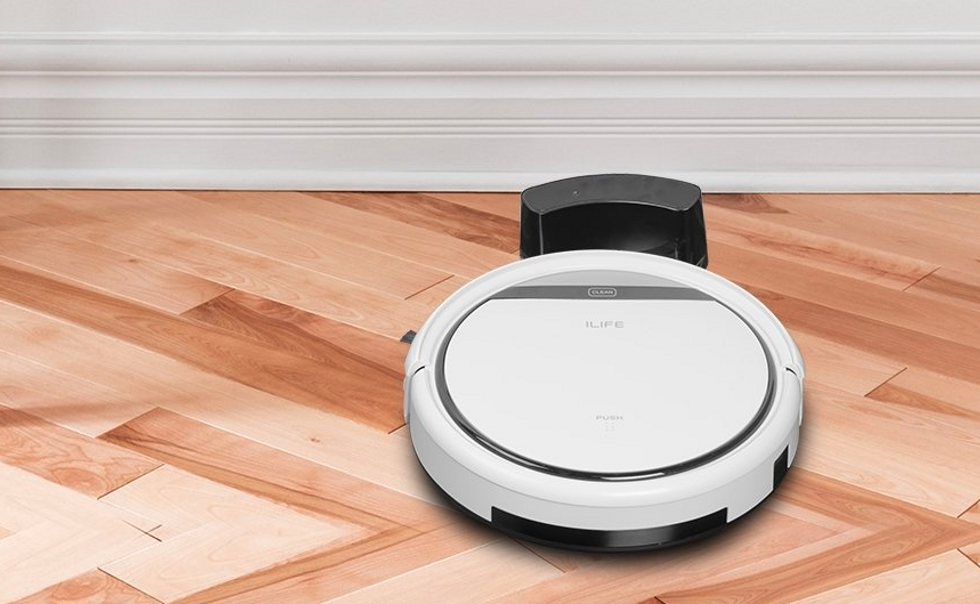 iLife
As this robot demonstrates, more money gets you more features. The V3s Pro automatically returns to its charging dock when it has finished cleaning or is running low on power. It can be scheduled — to clean while you are at work, for example - and it has a spot cleaning system, where it drives in circles to clean up specific areas of dirt.
As with the cheaper options here, the V3s Pro has drop sensors, two spinning brushes, and a compact, 3-inch tall design.
It is worth explaining that, at this price range, the robots have no real sense of intelligence. They bump into objects, then turn and continue. Spending more — in some cases, almost 10 times more — gets you a cleaner which maps the room with a camera and knows where to go.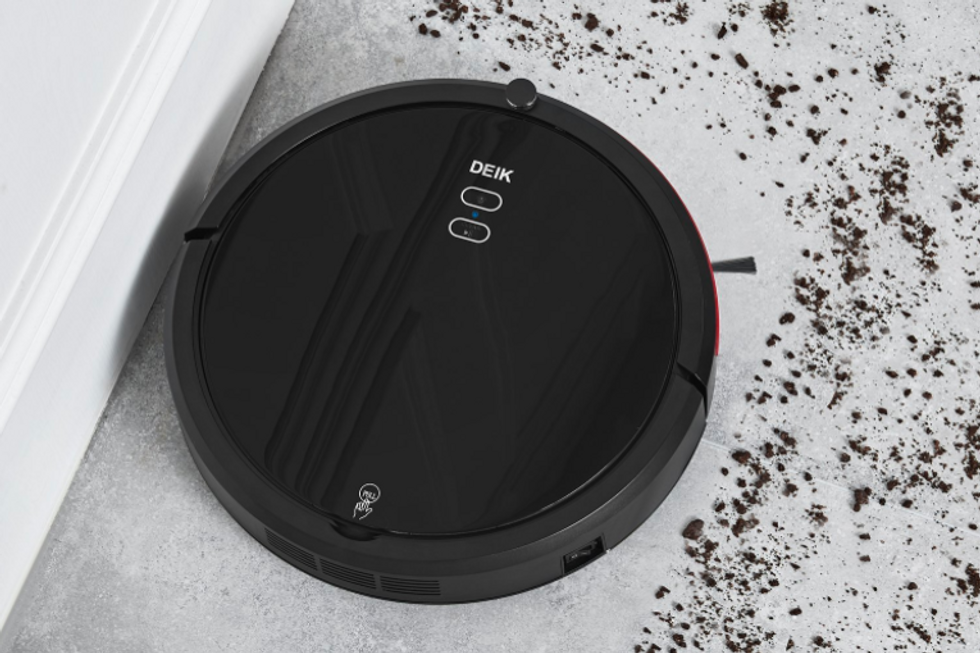 Deik
As well as sucking up dust and dirt, this robot also features a water tank for mopping hard floors. The robot can be left to automatically clean, or told to spot clean certain areas, and it will return to its charger when running low on power, or when the job is done. Sensors make sure it doesn't bump into things at full speed (it slows down and gives them a tap instead) and there's the obligatory drop sensor.
A weekly schedule can be programmed into the robots and there are two side brushes for flicking dust into its path.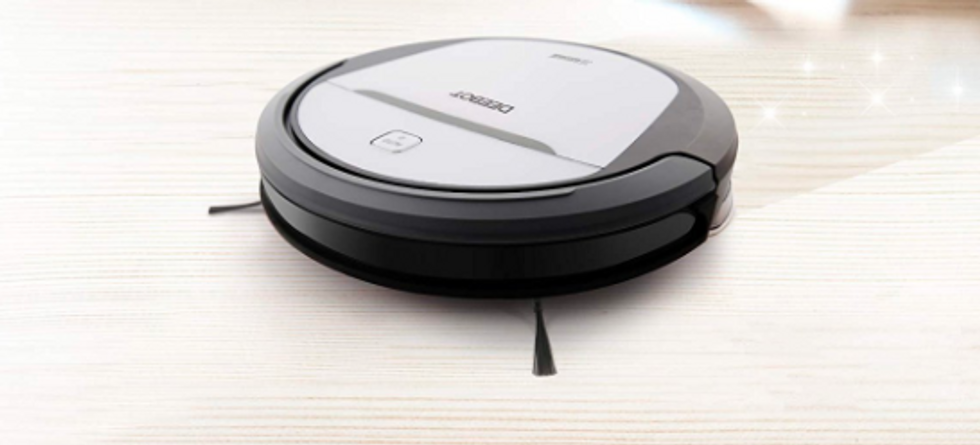 Ecovacs
The Deebot M80 by Ecovacs also features a 500ml water tank for mopping your hard floors, can operate for up to 110 minutes on a charge, returns to its dock when the cleaning is done, and can be scheduled via a smartphone app.
Connect the Deebot to your Wi-Fi network and you can control it by speaking to Amazon Alexa — just say: "Alexa, ask Deebot to start cleaning" or "Alexa, ask Deebot to stop."
There are two rotating brushes, plus all of the usual sensors to keep the robot (and your furniture) safe.
Robotic vacuum cleaners for under $500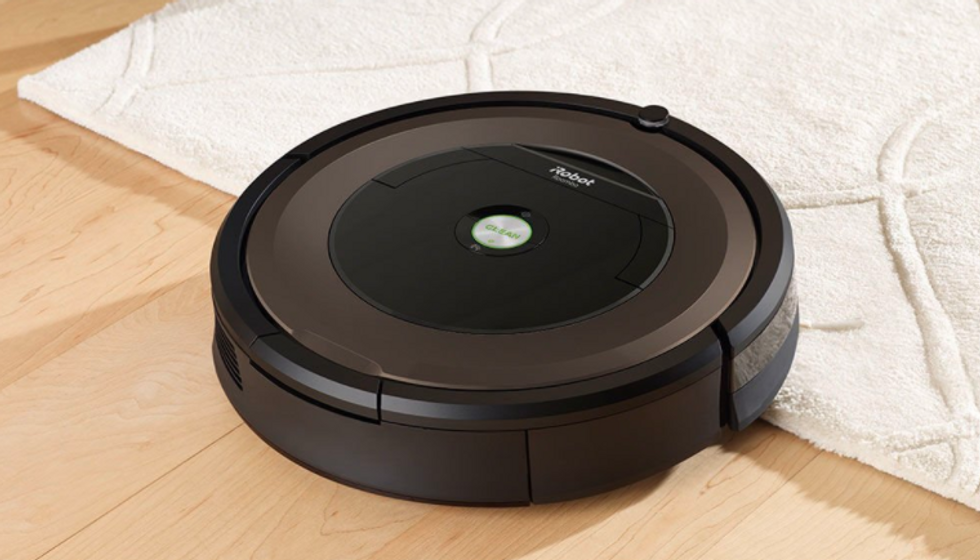 iRobot
At this price point, iRobot comes into play with the high-end Roomba 890. The vacuum can be controlled and scheduled via a smartphone app, even when you're away from home, and it also works with Alexa and Google Assistant. There's a HEPA filter inside and a single rotating brush to sweep dirt away from the edges and corners of your rooms.
The Roomba 890's suction is automatically increased when it encounters a particularly dirty spot, and it will return to charge when finished. iRobot includes a wireless sensor which can be placed anywhere to act as a virtual wall, stopping the Roomba from passing.
You can place this by your dog's water bowl, for example, so the robot doesn't knock into it. At 3.6 inches, the Roomba is taller than some of its cheaper rivals, but should still sneak under your couch. iRobot claims up to an hour of cleaning time per charge.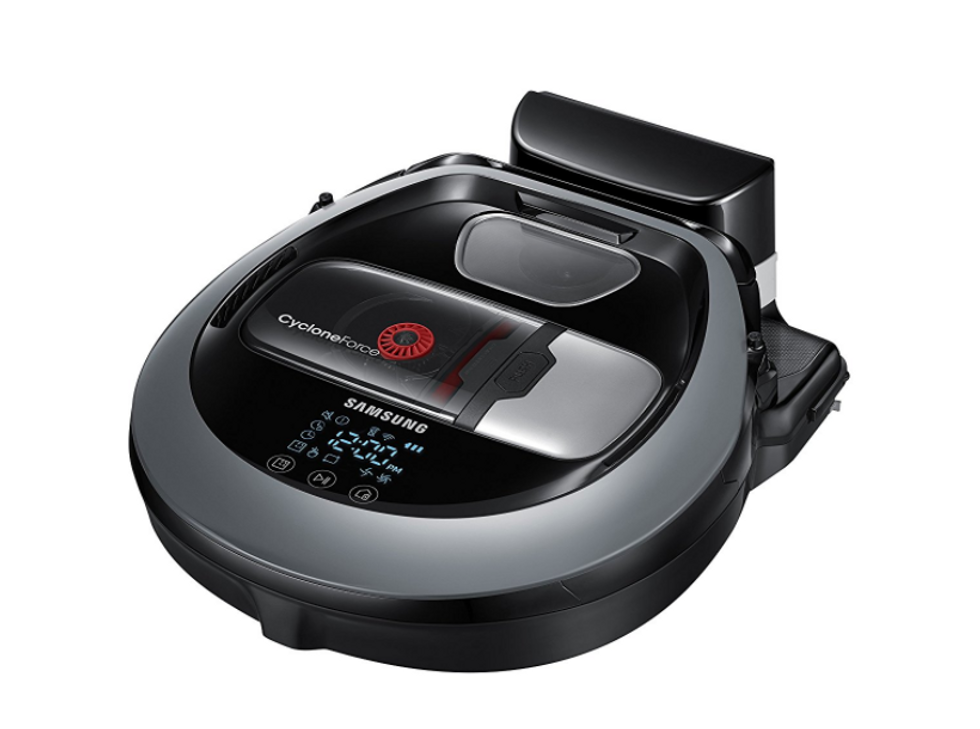 Samsung
This app- and Alexa-controlled smart vacuum by Samsung offers 20x the suction of its predecessor and uses a camera to work out the best cleaning path through your home. The Powerbot can be scheduled, automatically returns to its charger, and can navigate through multiple rooms in one cleaning session.
You you might expect, Samsung's robotic vacuums connect to the company's SmartThings smart home platform. Also, you can check out The GearBrain, our smart home compatibility checker to see what devices are compatible with Samsung SmartThings.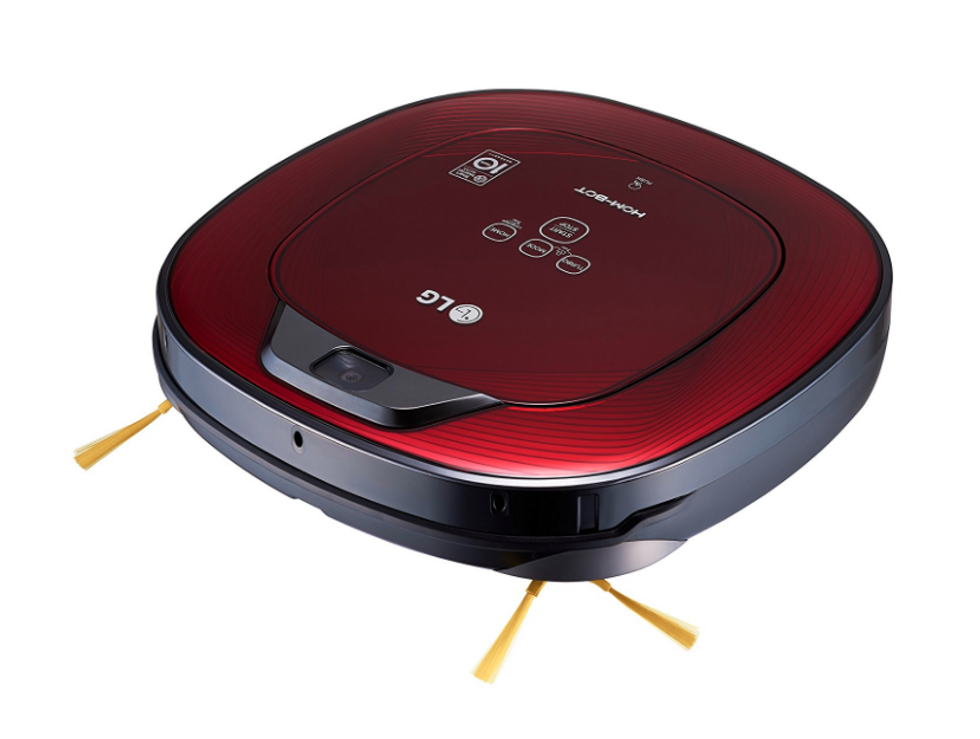 LG
This Hom-Bot has seven cleaning modes depending on the types of floor and how dirty they are. The battery lasts for 60 minutes per charge and there are two rotating size brushes to ensure a comprehensive clean.
Like the Rooba and Samsung above, this LG uses a camera to navigate your home's layout, which it learns with repeated use. Although that can be a good thing, there is no way to stop the robot from exploring every room unless you close the doors. For this reason, the Roomba and its virtual wall sensors might be your preferred option. This model of Hom-Bot also lacks Wi-Fi, a smartphone app, and Alexa control.
Robotic vacuum cleaners for over $500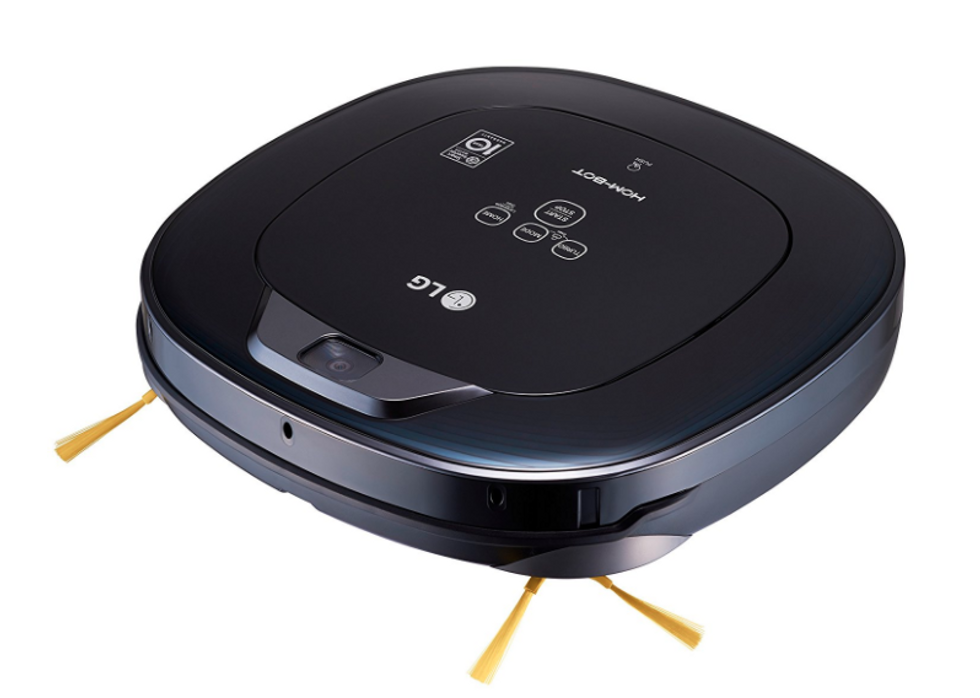 LG
This robot has the same seven cleaning modes as the cheaper LG above, but adds a water tank and mopping feature. Cleaning is time is up to 100 minutes from 60, and if disrupted or picked up and moved the robot knows where it was and will return there to continue.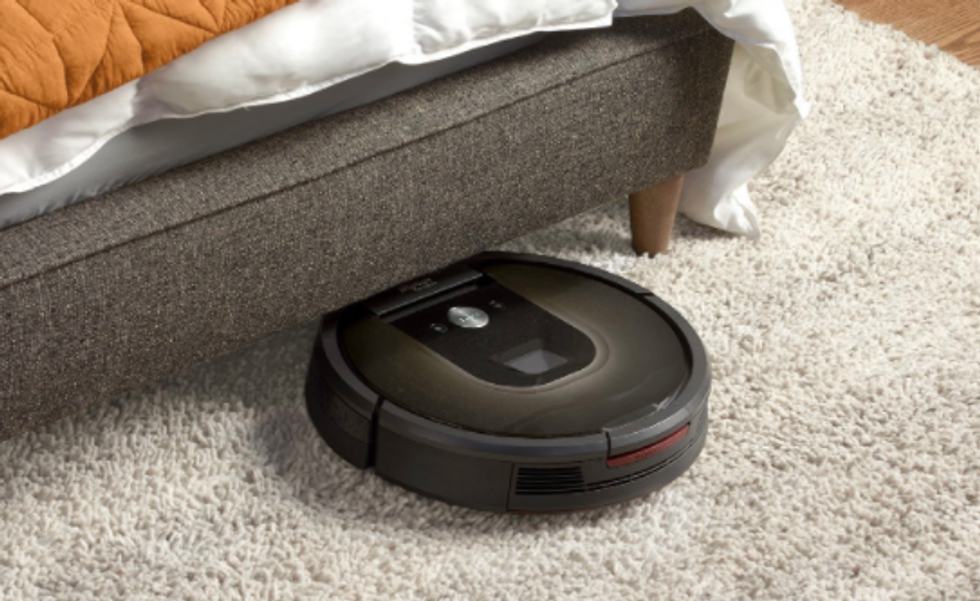 iRobot
The flagship of the Roomba range, the 980 is similar to the 890 listed above, but has more advanced navigation software, extra suction power and a built in camera to help see its way around. The 980 also has a longer battery life, at 120 minutes, and it can resume cleaning once charged it its battery ran out mid-way through the job.
Read the GearBrain review here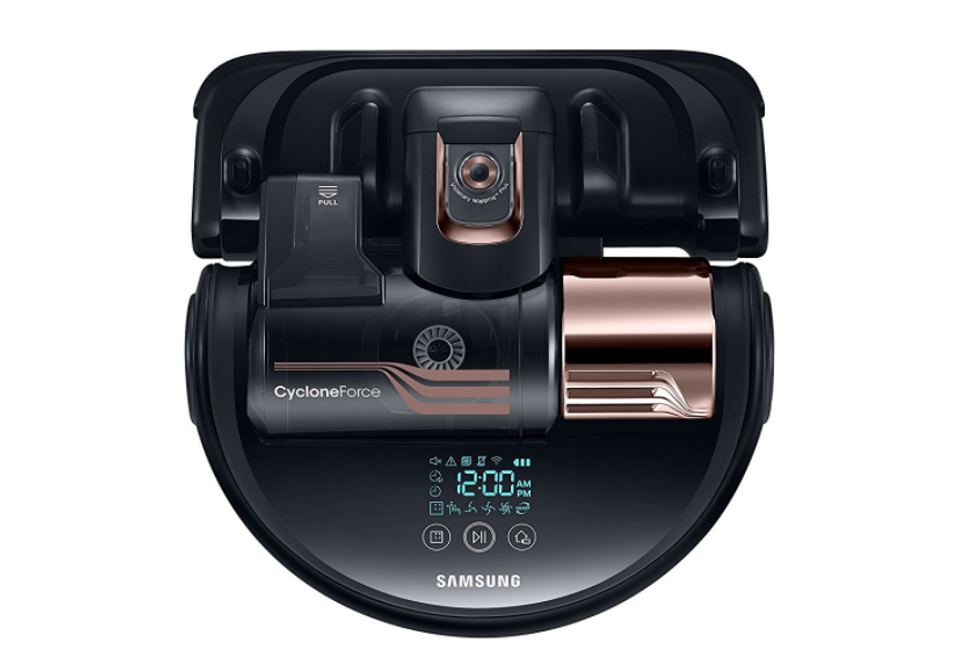 Samsung
With a claimed 70 times the power of other robots from Samsung, the R9350 is the flagship. Via its smartphone app you can choose which room you want cleaning - because the robot creates a digital map of your house to tap on. There's also the option for controlling it via Amazon Alex, or Samsung SmartThings.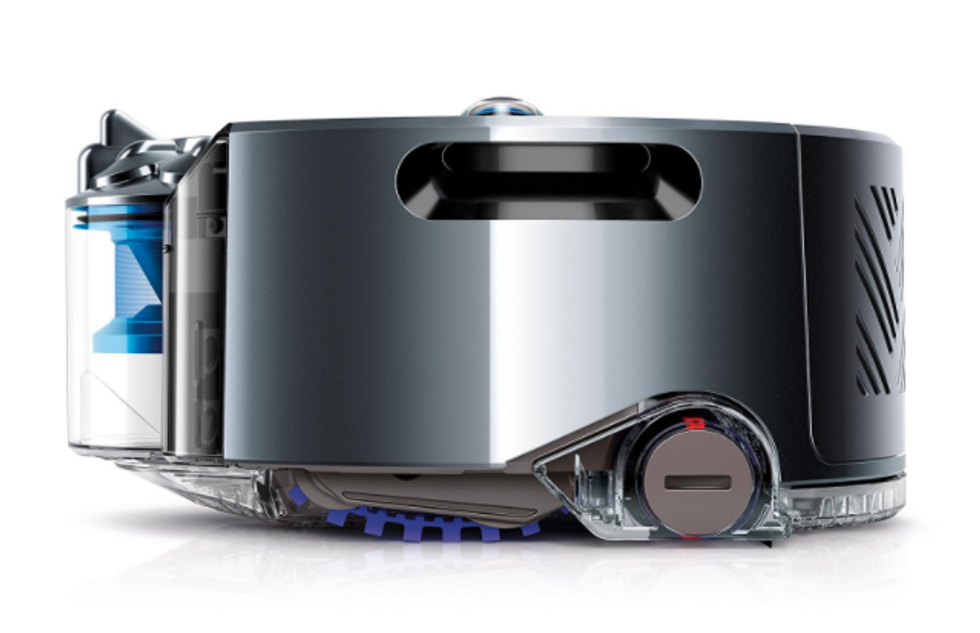 Dyson
At nine inches wide, the Dyson 360 Eye is more compact than some other robotic vacuums — for example, the Roomba 890 from earlier is 18.7 x 16.5 inches. That said, the Dyson's 4.7-inch height means it is one of the tallest cleaning robots around.
The Dyson connects to its own smartphone app, where you can control, schedule and track the robot, as well as receive software updates. The robot's name comes from its 360-degree camera system, which maps your rooms to help it navigate effectively and not get lost. Infrared sensors stop it from crashing into walls and falling down stairs — and run time is a claimed 75 minutes on full power. That's plenty of time to get the floors cleaned no matter how messy you may be.