Like GearBrain on Facebook
A year and a half after launching, Samsung is finally giving Bixby the love it needs to become a fully-fledged voice assistant for your smart home.
Announced at the company's annual developer event in San Francisco this week, the changes mean third-party developers can now tap into Bixby in the same way they do with Alexa, Siri and the Google Assistant.
Read More:
This means, once the software has been developed, owners of Samsung products with Bixby will be able to ask the assistant to control third-party devices, like smart home products such as lights and plugs. The move finally gives Bixby control of more than just Samsung's own SmartThings home devices.
At the conference this week, Samsung demonstrated how a voice command can have Bixby start music, adjust a home's smart lighting, add an event to your calendar, and more. Developers will be able to have Bixby control third-party devices, but also any Samsung device which already talks with Bixby, such as Galaxy smartphones, connected televisions, and smart household appliances like Samsung's fridges.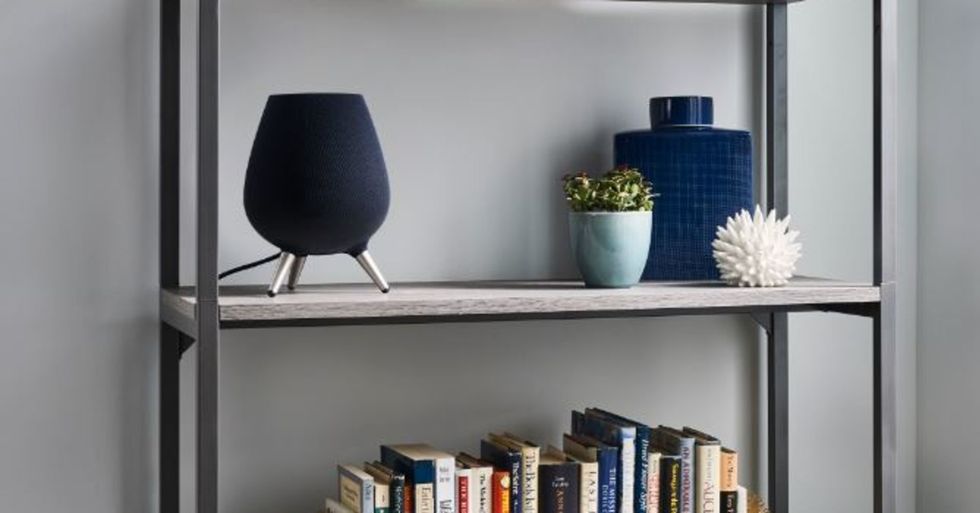 The Bixby-powered Galaxy Home speaker does not have a release dateSamsung
The move has been a long time coming for Bixby, which has taken a different approach to its rivals during its 18-month life - an approach which has seen it fail to keep up with the competition. So far, Bixby has only been capable of controlling the device it is running on — a Samsung Galaxy S9 phone, for example — or a compatible Samsung device on the same Wi-Fi network, like one of the company's televisions or smart fridges.
Now, the newly-announced Bixby Developer Studio gives developers a way to make Bixby do whatever they want, via 'Capsules', which are similar to Alexa's Skills and the Google Assistant's Actions. Much like Alexa Skills, Bixby Capsules will be presented to Samsung consumers in a new storefront called the Bixby Marketplace. There could, for example, be a Capsule for allowing Bixby to control Philips Hue lighting, or a Nest smart thermostat.

In a bid to overtake the abilities of Alexa, Samsung is making a big deal about how developers get as much access to Bixby as Samsung itself, allowing them to do whatever they want. Providing there is enough interest from developers (and consumers), we could see Bixby's abilities overtake those of Alexa, Siri and the Google Assistant.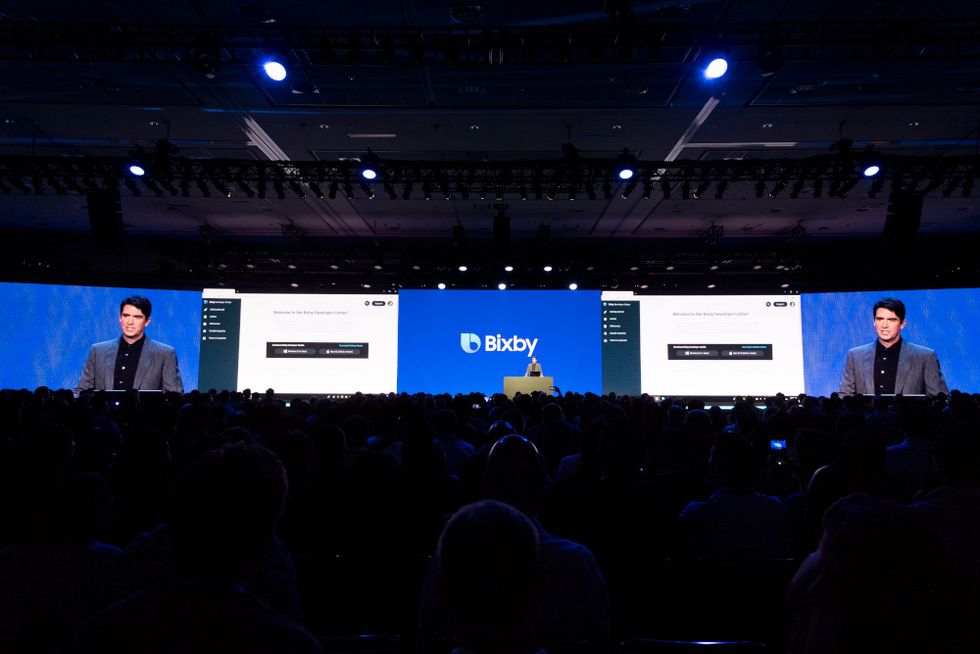 Samsung demonstrates the new Bixby Developer StudioSamsung
But whether developers will jump on board with both feet - and their customers will get behind Bixby with equal enthusiasm - is unknown for now.

Samsung also announced it will soon bring more languages to Bixby in the coming months, including French, German, Spanish, Italian and British English, to go alongside the existing options of American English and Korean.
Growing Bixby from an assistant to help control your phone, to one which can control other devices and services, is hugely important for Samsung. A survey published this month by VoiceBot, an AI publication, found just four percent of US smartphone owners interact with Bixby on their phones, despite Samsung being the world's largest smartphone maker.

Siri on the iPhone is the most popular at 44 percent, with Google Assistant second at 30 percent, and Alexa third with 17 percent.
Given Bixby's position here, it makes sense for Samsung to open the system up and extent Bixby's abilities far beyond the smartphone, where it is seeing little use.
Samsung's Galaxy Home smart speaker will be key to this transition, but Samsung is yet to say when it will go on sale, or how much it will cost.
The Galaxy Home could be the lynchpin Samsung needs to accelerate Bixby use, especially in the smart home sector, but a lot will ride on the speaker's price and ability to tempt buyers away from more established offerings by Amazon, Google and Apple, plus audio companies like Sonos and Harman Kardon.
Check out The GearBrain, our smart home compatibility checker to see the other compatible products that work with Samsung SmartThings.
What You Need To Know About Smart Speaker Assistants www.youtube.com
Related Articles Around the Web
Like GearBrain on Facebook