Like GearBrain on Facebook
We already know that Samsung has a smart speaker in the works - thanks to the company itself saying so earlier this year - and now we are getting closer to finding out exactly what the device will be.
According to the Wall Street Journal, Samsung's Bixby smart speaker will cost $300, three times the price of the Amazon Echo, but in the same ballpark as the high-end $350 Apple HomePod and $400 Google Home Max. However, while the speaker will make use of Bixby, Samsung's personal assistant and answer to Siri, it will focus on quality audio rather than outright smartness.
Read More:

This is an approach shared by Apple, whose HomePod excels audibly but falls short when its version of Siri is compared to Alexa on the Amazon Echo and Google Assistant on the search giant's Home smart speaker range.
A second-generation Bixby is expected to arrive soon, likely to coincide with the launch of the smart speaker. But Samsung has an uphill battle on its hands if it is to match Alexa and Google Assistant, as so far Bixby on its smartphones has felt unfinished and lacking in desirability.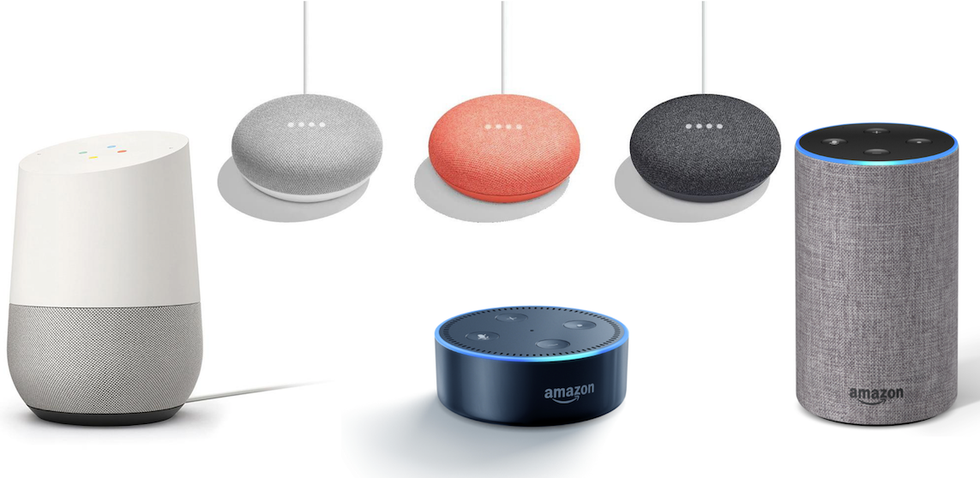 At $300, the Samsung speaker will be three to six times as expensive as these alternatives from Google and AmazonGoogle/Amazon
Citing people "familiar with the matter", the latest report also claims the Samsung speaker will be bowl-shaped, stood on legs, and with LED lights on its top - this latter detail could be similar to the lights on the Apple HomePod, which signify when Siri is listening, thinking and speaking.
It will also reportedly have a 'sound-shifting' feature where "the speaker's audio can be beamed in the direction of a person providing verbal commands."

Although Samsung is reportedly not entirely focused on smarts, it is likely that the Bixby speaker will act as a hub for the company's SmartThings smart home brand. This will likely let owners ask Bixby to switch on the lights, adjust the thermostat, and perform other smart home actions.
Samsung is reportedly announcing the Bixby speaker within the next month, which suggests this will happen at the launch of the Galaxy Note 9 in New York on August 9. Failing this, the speaker will likely arrive at the IFA technology show in Berlin, which kicks off on August 31. A new Samsung smartwatch, called the Galaxy Watch, is also expected to launch at one of these two events.
Check out The GearBrain, our smart home compatibility checker to see the other compatible products that work with Samsung SmartThings, Google Home, Google Home Mini and Amazon Alexa enabled devices.
[JA8Q011532020551]
Like GearBrain on Facebook