Like GearBrain on Facebook
At GearBrain, we have been reporting on the importance of simplicity and connectivity for smart appliances. Making it easier for consumers to customize appliances to fit their new connected lifestyle is our mission. At the Consumer Electronics Show in Las Vegas this year, Samsung will be following suit and unveil how it's product line will be able to provide customized experiences, seamless connectivity and its vision for technology which exists together with people and for the planet.

Powering Seamless Connectivity
Home Hub: Debuting first in Korea next year, the Home Hub allows you control and monitor your connected home. Turn off the TV and lights, see the status of your appliances, or monitor their energy use with Home Hub. The Samsung Home Hub is an adaptable smart hub that brings together all the SmartThings-connected devices and services for a streamlined experience with SmartThings Cooking, Clothing Care, Energy, Pet and Air.
Home Connectivity Alliance: Samsung believes in creating an open ecosystem where there are no obstacles to providing the best consumer experience, so it will also be announcing that it's a founding member of the Home Connectivity Alliance. Along with other leading global brands, Samsung will work together to ensure that having devices across multiple brands doesn't require you to compromise your smart home experience.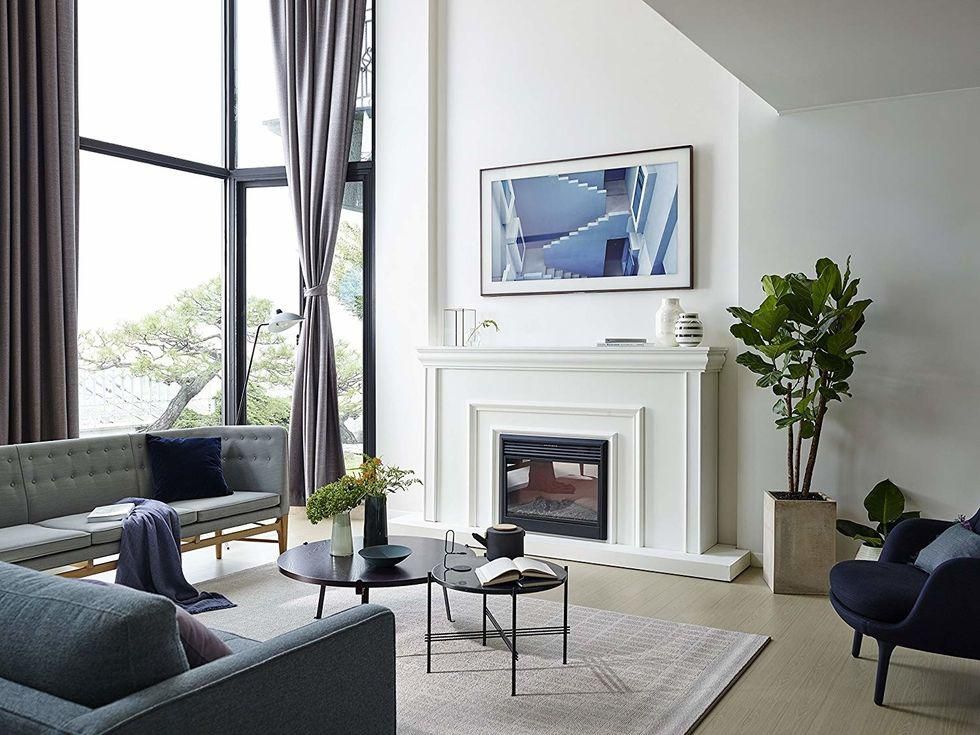 Samsung's arty The Frame TV is in reach with a $1,000 budget Samsung
Reimagining a Better Planet
Patagonia Partnership: Samsung is working on a partnership with Patagonia, a global eco-friendly clothing company, to reduce micro-plastics pollution in our waters. Their collaboration with Patagonia is to keep microplastics out of our oceans. They are partnering on a feasible, effective and expandable way to combat the microplastics that result from textiles and laundry. Samsung is taking the goal of cleaner oceans to heart by designing a sophisticated new washing machine that lets people safely wash their favorite garments while minimizing the impact of microplastics. And this eco-conscious solution will come without compromising on the high-performance cleaning and care that Samsung's washers are known for.
SmartThings Energy Service: Samsung is expanding its SmartThings Energy service, which monitors the power usage of all your connected devices and recommends ways for you to save energy based on your usage patterns, which will ultimately help to reduce your carbon footprint. This first-of-its-kind solution gives consumers another reason to invest in IoT, and empowers existing users to make smarter, greener decisions with real-time data that monitors energy usage patterns and lowers energy bills.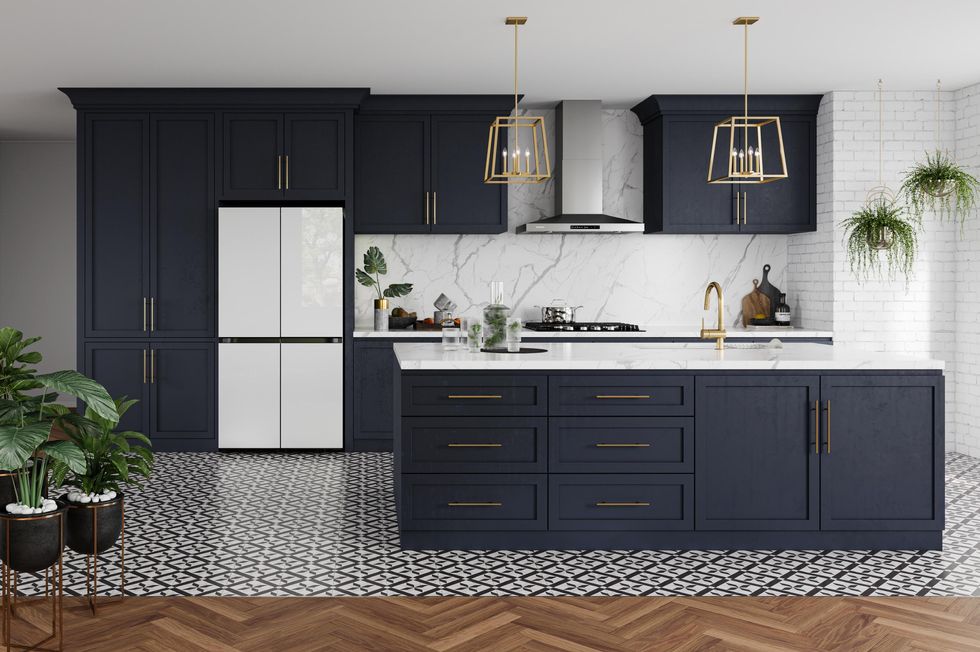 Samsung Bespoke fridge shown in white glass Samsung
In addition, Samsung unveiled an expanded lineup for their Bespoke smart appliances. The company launched the first ever Bespoke French Door Smart Refrigerator as well as a Bespoke Family Hub Refrigerator. This model brings in the smarts from Samsung Family Hub line of smart refrigerators. Samsung also expanded Bespoke smart appliances to work in your laundry room. The new smart Bespoke washer and dryers are nice additions to Samsung smart appliance family. To learn more about the Bespoke line, click here.
At CES this year, we are seeing several major companies make commitments to sustainable innovations as well as unified connectivity for their products and services. We started GearBrain to help you navigate this new connected world and have been educating users on all the new smart products and systems that can make our lives easier. It's nice to see Samsung make a similar commitment to enhance the compatibility, interoperability and security across brands. We look forward to working with Samsung to help you learn more about how these new initiatives and products in the coming months.
Until then, if you need help in finding any smart devices that work with Samsung SmartThings, use The GearBrain. It's our compatibility find engine for smart devices and it's free to use. Just go to The GearBrain, sign up and start finding your smart devices for your smart home.
The GearBrain, First Compatibility Find Engine for Smart Devices www.youtube.com
Like GearBrain on Facebook