Like GearBrain on Facebook
Samsung now promises it's fixed the Galaxy Fold problem — the issue where the $2,000 phone actually broke when it was, yes, folded. Even better the company has a new release scheduled for September, although an exact date is still not set.
Read More:
The company pulled the phone back after review samples broke within days of people testing the device in April 2019, scrubbing the planned released date of April 26.
Samsung had reportedly put two months in to retest and revamp the device, but had yet to officially confirm that information. But now, the company states it has adjusted the design and construction of the smartphone — and "run rigorous tests to validate the changes we made," it said in a new statement Wednesday evening.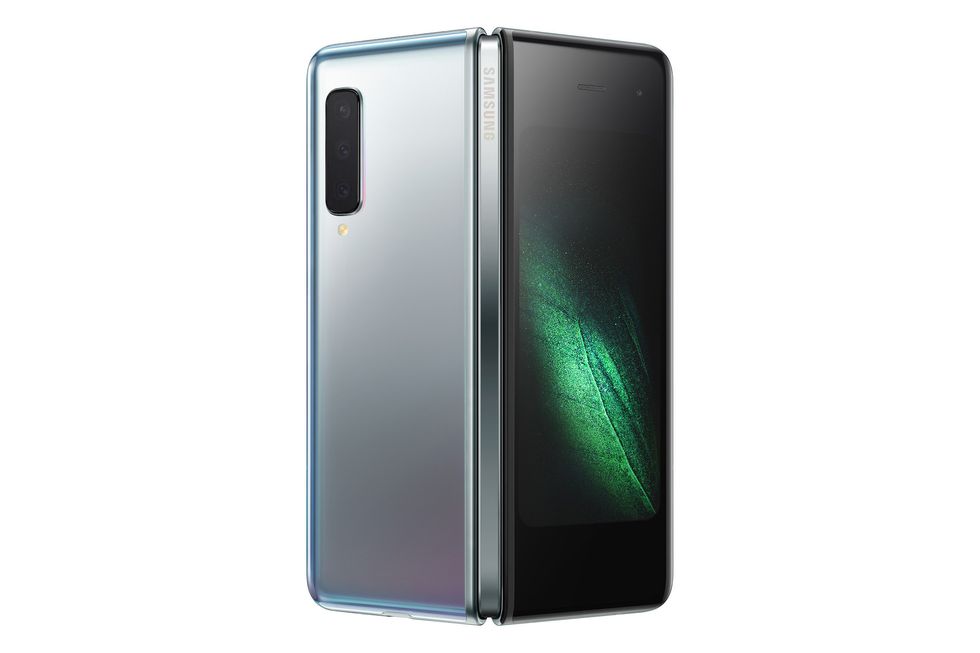 Samsung said it's reinforced the hinge on the Galaxy FoldSamsung
Some of these new updates include a protective layer now running along front of the phone, and beyond the bezel as before, so users aren't confused thinking this should be removed. There's also additional reinforcements, new metal layers, also meant to help protect the display.

The hinges, where the fold takes place, have been reinforced as well and now have "…newly added protection caps," said Samsung. Additionally, a gap between the hinge and body of the phone is now smaller.
Phones that cracked and broke
Originally, Samsung had promised the Galaxy Fold would be able to be opened and closed 200,000 times — the equivalent of normal use over six years. Instead, the phones started failing after just a day or two of use by journalists reviewing the device, with budges appearing that eventually caused the smartphone to break and splinter.
Granted, two journalists admitted they had removed the protective layer that covered the screen, and is supposed to remain in place to keep the screen intact.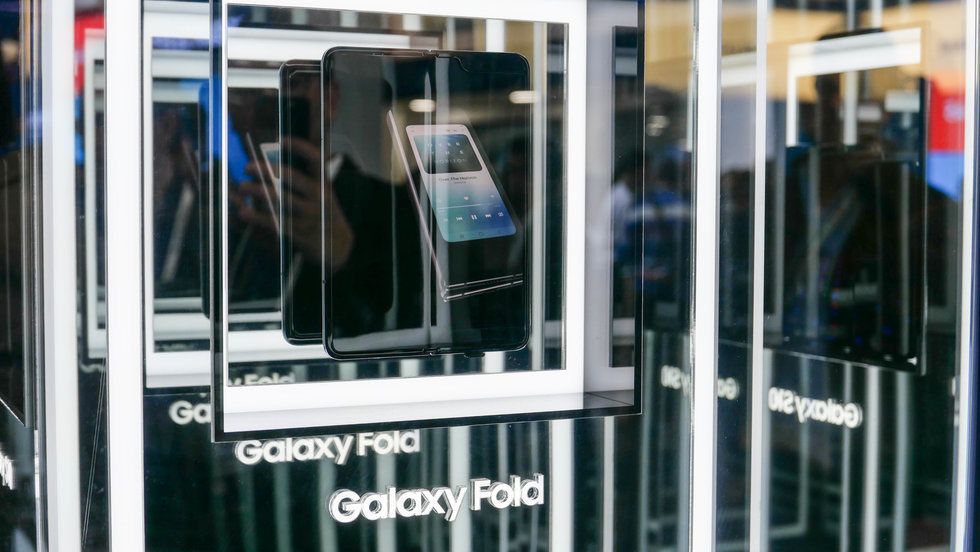 Samsung pulled the Galaxy Fold after review samples of the phone splintered and broke GearBrain
However, many new smartphones are shipped with protectors over screens, which are specifically designed to be removed. Samsung now stating its extending that layer beyond the bezel may help prevent people from trying to take it off in the first place.

The company said it will continue to work on the device in the coming months, and promises to have a more specific on the exact date the product will launch, and also which regions will be getting the phone first.
"Samsung is conducting final product tests to make Galaxy Fold available to consumers starting from September in select markets," it said. "Availability details will be shared as we get closer to the launch."
From Your Site Articles
Related Articles Around the Web
Like GearBrain on Facebook