Five days before Samsung is due to reveal new products at its Unpacked launch event, the company's own Galaxy Wearables app has leaked four new devices.
The app, which is used to connect Samsung wearables devices to Android smartphones, has been updated to give three new options when trying to pair a device.
Read More:
Yet to be announced by Samsung, these new products revealed by the app, include the Galaxy Watch Active, the Galaxy Fit and Fit e, and the Galaxy Buds.
A Twitter account called SamCentral first drew attention to the leak early on Friday morning (February 15), and at the time of writing — some seven hours later — the images are still present and have been viewed by GearBrain. It looks like the mistake was due to Samsung updating the Galaxy Wearable app too early, or updating it with the wrong version.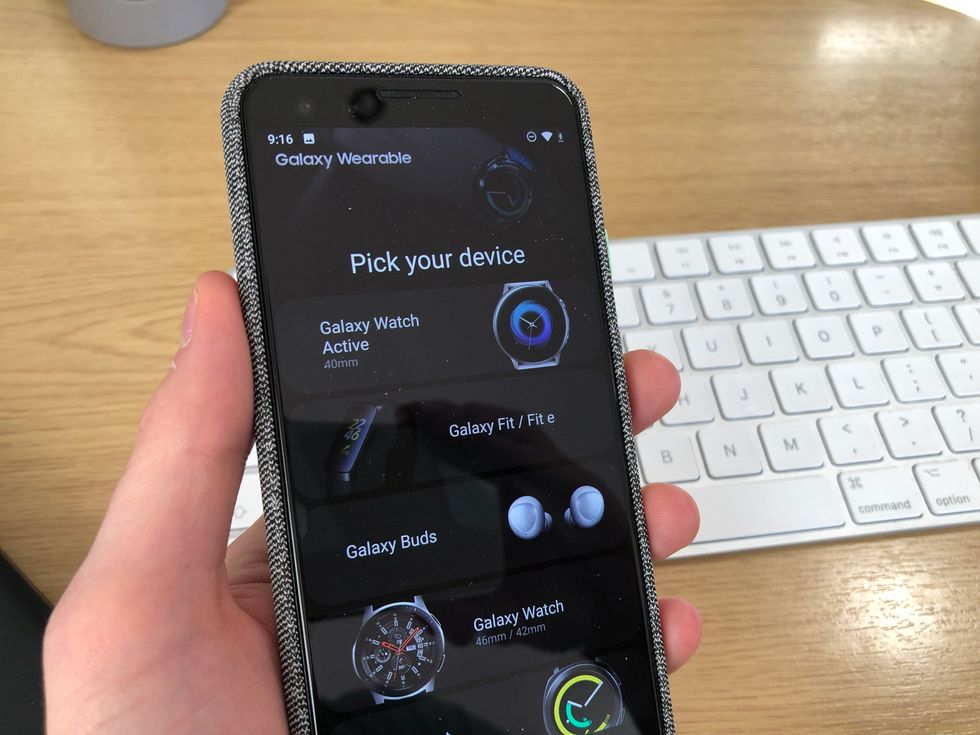 The app shows several unannounced Samsung productsGearBrain
All of these devices are expected to be announced at Samsung's Unpacked media event, which takes place simultaneously in San Francisco and London on February 20. GearBrain will be attending the London event to bring you our hands-on first impressions of everything Samsung reveals.

Back to the application, and tapping on any of the new devices causes the phone to try and connect with them via Bluetooth, as it does when tapping on the other options for devices already on sale, like the 2018 Galaxy Watch.
The Galaxy Watch Active is arguably the most interesting new device, as it appears to ditch the rotating bezel used on Samsung smartwatches for the past few years. This makes us wonder if Samsung is still using its own Tizen smartwatch operating system, which is navigated by rotating the bezel, or if Samsung is using a different system like Google's Wear OS. That, or Tizen is now controlled exclusively by tapping and swiping at the touch screen.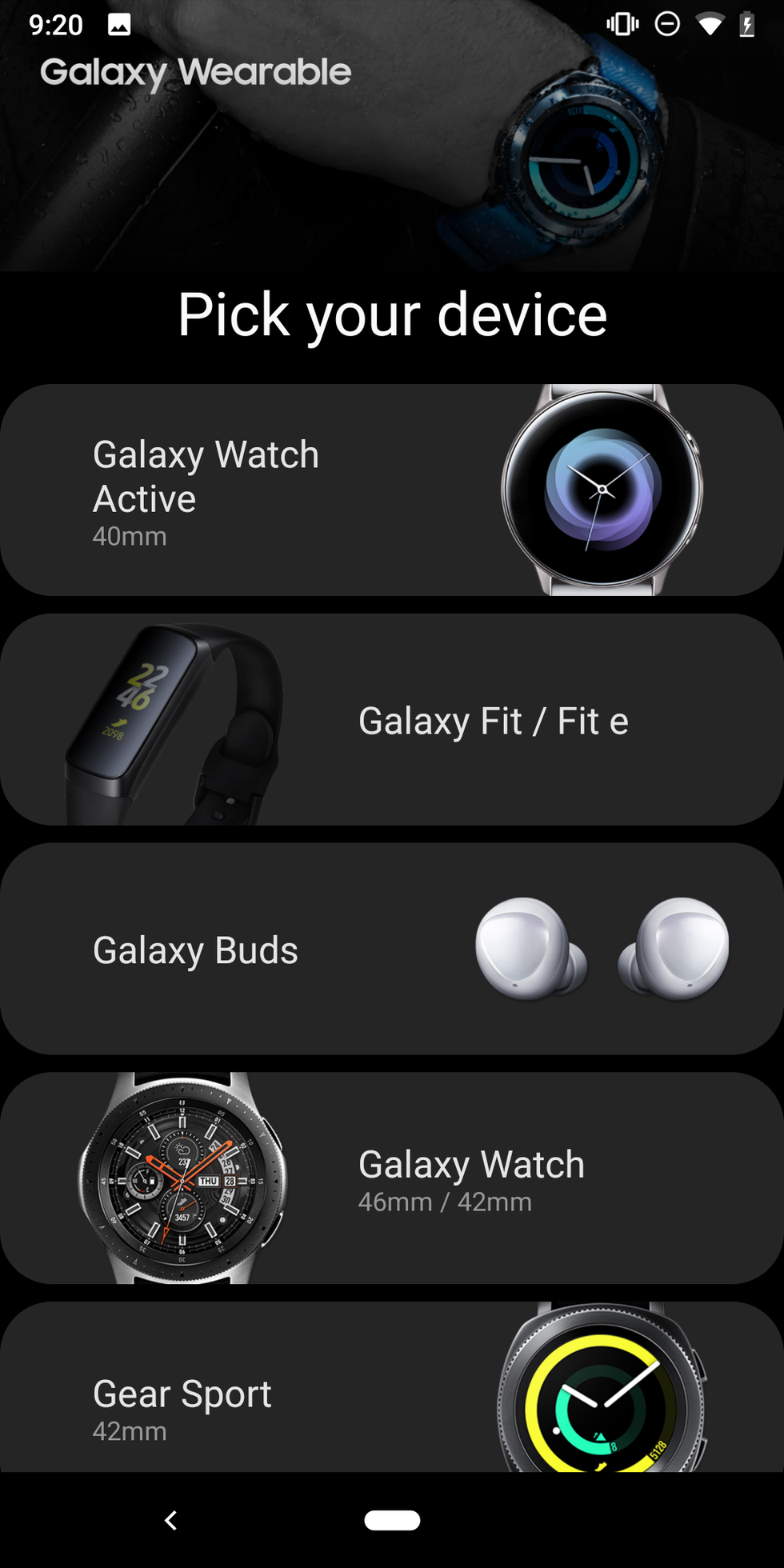 Samsung is yet to announce the Watch Active, Galaxy Fit and Galaxy BudsGearBrain
The app describes the Galaxy Watch Active as being a 40mm watch, which refers to the diameter of the case and means it should be a similar size to the Apple Watch Series 4, which is available in 40mm and 44mm versions.

Samsung's Galaxy Buds are expected to be replacements for the IconX, in that they are a pair of truly wireless earphones. They are expected to offer a degree of fitness tracking, potentially with movement sensors to track running and exercise, and even a heart rate monitor. These will go up against the hugely popular Apple AirPods.
A recently leaked marketing image suggests they will charge by placing their case (which has its own battery) on the back of the upcoming Galaxy S10 smartphone, which has wireless charging. The S10 will also be revealed at Samsung's event on February 20.
Finally, the Galaxy Fit looks like an update to the Gear Fit 2, a fitness tracker which has been on sale since 2016.