Google Assistant joins Siri and Amazon Alexa as a third way to interact with the Schlage Sense smart door lock.
Announced at CES technology show in Las Vegas, Google Assistant integration means owners of the Schlage Sense Smart Deadbolt can now control their door lock via either the Google Home smart speaker or their smartphone.
As with using Siri and Alexa, Google Assistant compatibility requires customers to purchase the $69 Schlage Sense Wi-Fi Adapter. Once set up, users can say: "OK Google, lock my door," or: "Hey Google, is my door locked?" to interact with their door lock hands-free.
An additional benefit of buying the Wi-Fi adapter is how users can control the lock remotely over the internet, with no monthly fee attached - handy if you need to let someone in while away from home.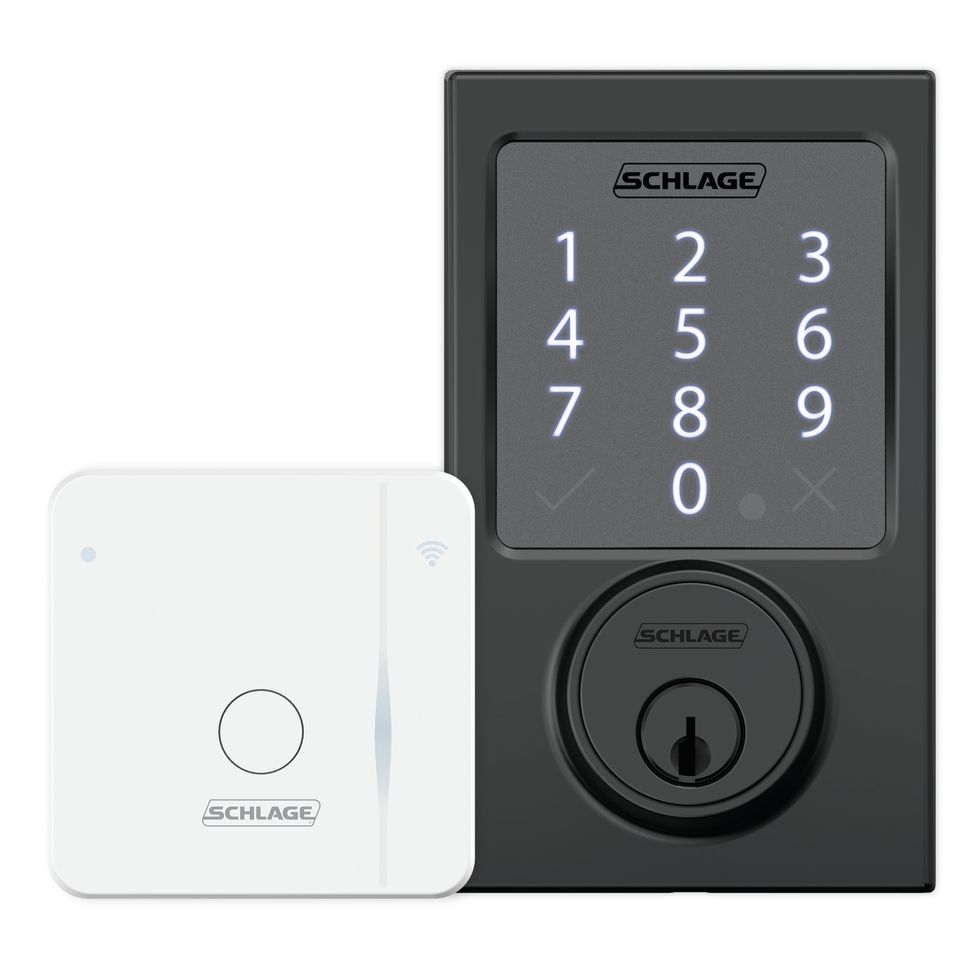 The Schlage Sense Smart Deadbolt works with Alexa, Siri and Google AssistantSchlage
The Sense Smart Deadbolt has a retail price of $300 and offers access via either a conventional key or a numerical keypad. Up to 30 different access codes can be created and given to family members or trusted visitors. The lock then logs when each code is used to keep a record of who has entered the property and when.

Schlage is a brand of Allegion, a security company which has been in the door lock business for almost a century. Rob Martens, a futurist at Allegion, said: "As the Internet of Things continues to innovate rapidly, brands must follow suit. As IoT platforms emerge, Schlage continues to lead and support consumers' choice."
Choice is key at this stage in the evolution of the smart home. Where simpler technologies like Wi-Fi and Bluetooth are standardized, the smart home and its many appliances are still controlled by several unrelated systems. Consumers can opt to issue voice commands via Siri on an iPhone, Google Assistant on a Google Home speaker, or Alexa on the Amazon Echo range - none of which talk to each other.
To prevent any customers from being left out in the cold, manufacturers of products like smart locks must ensure they are assistant-agnostic, and capable of offering the same features and level of security no matter which operating system, smart speaker and assistant a consumer uses.