In Hong Kong and in Chicago, companies including Circle K and Amazon are testing stores that allow people to walk in and check out without help from employees. Shoppers scan their own goods, tap a payment card, bag their own groceries and are out the door. It's a style of shopping many know well: the self-check out line. Here, though, there's no one to help if a price comes up wrong, or the scanner doesn't recognize your bag of potatoes, as they do at other self check-out lines in stores like Target, Home Depot or the Giant.
At two locations in Hong Kong, the A.I.-driven counter at the Circle K, which just went live, people can ring up items, even those without a barcode. Instead, a visual recognition system identifies the items once their set down and the customer starts the process, finally paying with a card.
Read More:
Amazon debuted a similar set up in 2018. Called Amazon Go, these shops have employees — but only to cook up food sold inside, and stock shelves. Checking out is done through the Amazon Go app, as long as customers have an Amazon account. The company already has 10 working shops in Chicago, Seattle and San Francisco— with a 11th one opening soon, according to Amazon.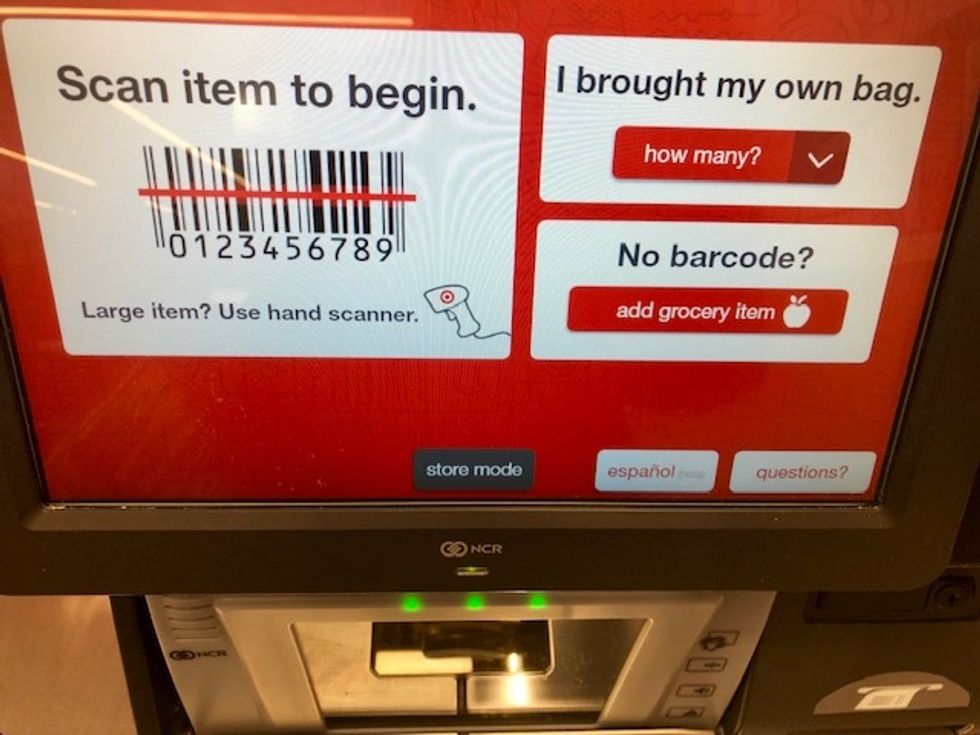 A self-checkout register at Target that lets customers scan, bag and pay without human helpGearBrain
AI vs human help
Self-checking is not a new convenience, however. Most major grocery shops and chain stores — from Rite Aid to Home Depot, CVS to Target — offer customers the options of scanning and paying for their goods by themselves. It's usually thought of as a time-saver.
But anyone who has gone through those lines knows that there are times they're raising a hand for help. Sometimes an item rings up wrong, misses a sale price, detects incorrectly that you've bagged something that didn't ring up — or just goes down for no reason you can tell. That requires an employee to come up, slide their card, unblock the system, and move you along.
In Amazon Go and Circle K's case, workers aren't there to fix any hiccups. At Amazon Go, you don't even scan your groceries, as the app on your smartphone reads you picking up items, and when you walk out of the store, you're charged. You can even put something back, and not be billed, as long as you don't leave with it.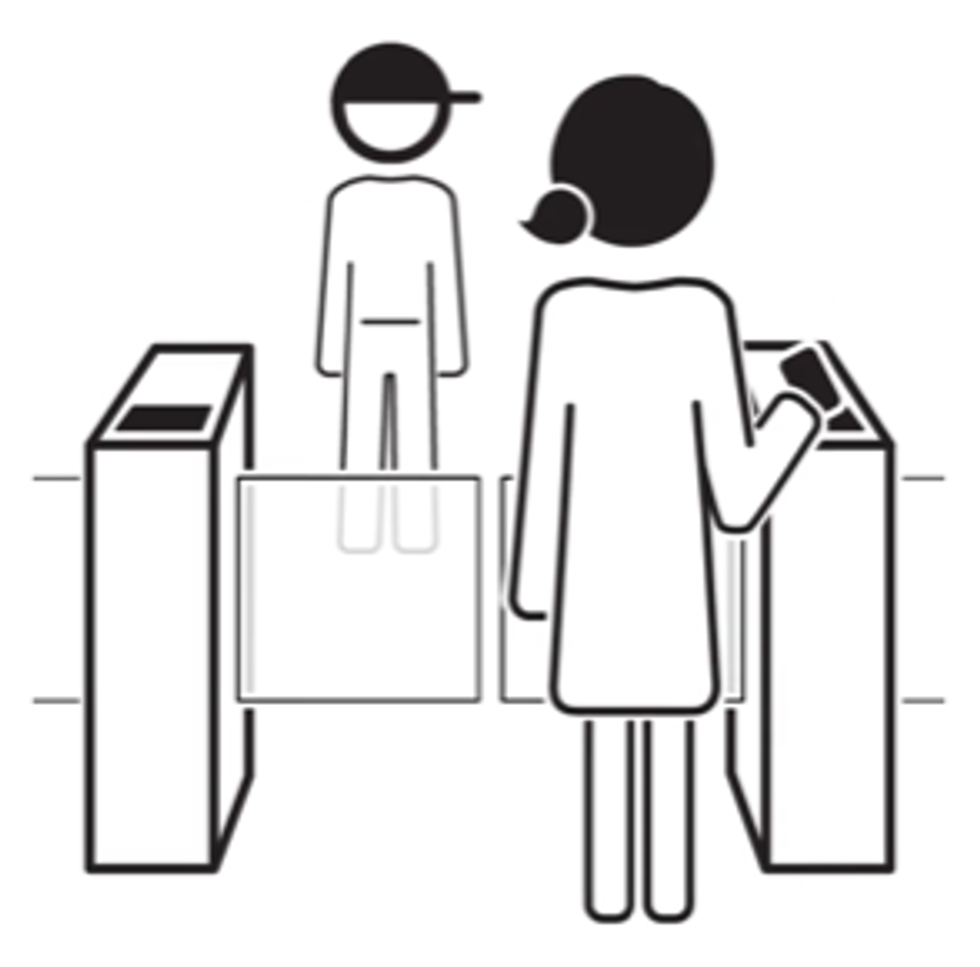 At Amazon Go, you need an app to even enter the storeAmazon
There are human employees, typically behind the scenes, who are stocking shelves. And Amazon is said to issue refunds if you claim a mistake was made. Still, that's a extra step that isn't going to fixed in the moment. Instead, you send a request through the Amazon Go app — although you have seven days to ask for a refund, and don't have to return the item to the store.
The Circle K experience is said to have a 97 percent accuracy rate, and speed up checking out time by 30 percent, according to the Fung Retailing Group which owns the shops.
That's going to be enough of a lure for shoppers, particularly those in cities like Hong Kong, San Francisco, Chicago and Seattle where the ability to grab and go outweighs the very small percent that you might be overcharged for your sandwich at lunch. Amazon and other retailers are betting on it too.
Smart Kitchen Trends on GearBrain TV with Flex www.youtube.com