NBC Universal is going to make shopping from your favorite TV show immediate. The new tool, called ShoppableTV, will let viewers hold up their smartphone during certain moments, click and purchase items in that show.
Read More:
Product placement is hardly new, although movie and TV watchers may not always be aware that some of the items they're looking at were paid to be there. Infamous examples include Pepsi in "Wayne's World," Heineken in the James Bond film "Skyfall," and of course GM cars in the entire "Transformer" line of movies.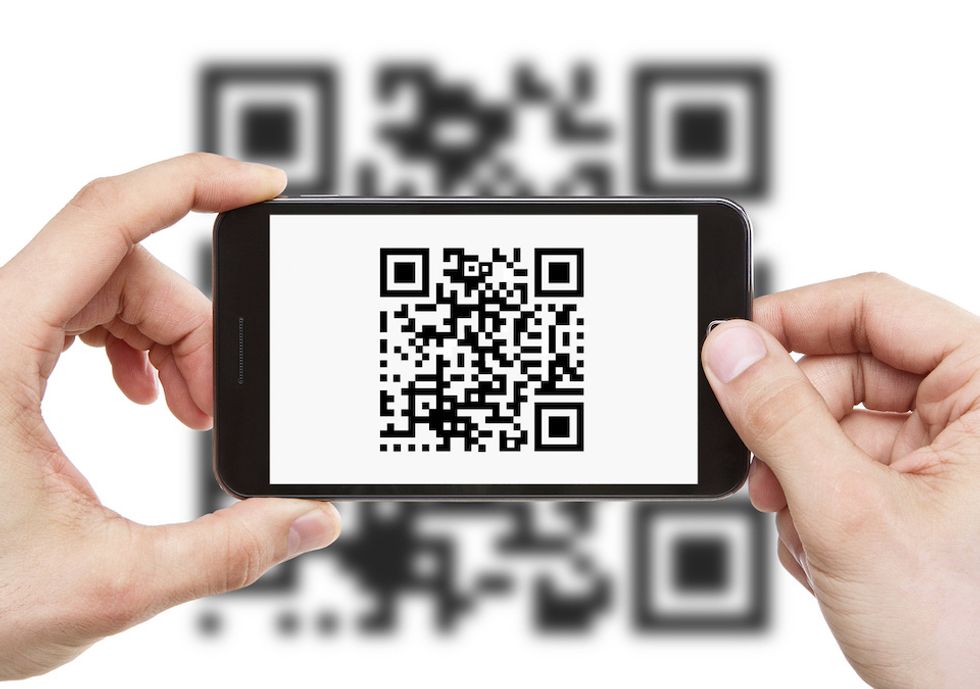 Scanning QR code with smart phone, which viewers will be able to do while watching TV to buy items on some NBC Universal channels iStock
It's also not uncommon for people to look for items worn by a favorite TV or movie actor, with entire web sites devote to finding the clothes from a specific show, such as WornOnTV.net. You can pick up Selina's Zac Posen number worn on "Veep" this week easily, and also a striped sweater by Derek Lam worn by Zoey recently on "Black-ish." (Sadly, Arya's dagger is not available.)
Entire TV channels are also devoted to shopping form QVC to HSN, where viewers can pick up their phone, dial and make a purchase of a margarita maker or hoop earrings on their screen.
But buying while "Games of Thrones," or "The Doctor," is playing on their living room TV is not something people can do as of yet. That's clearly going to change, starting with this new tool soon rolling out across NBC Universal's channels.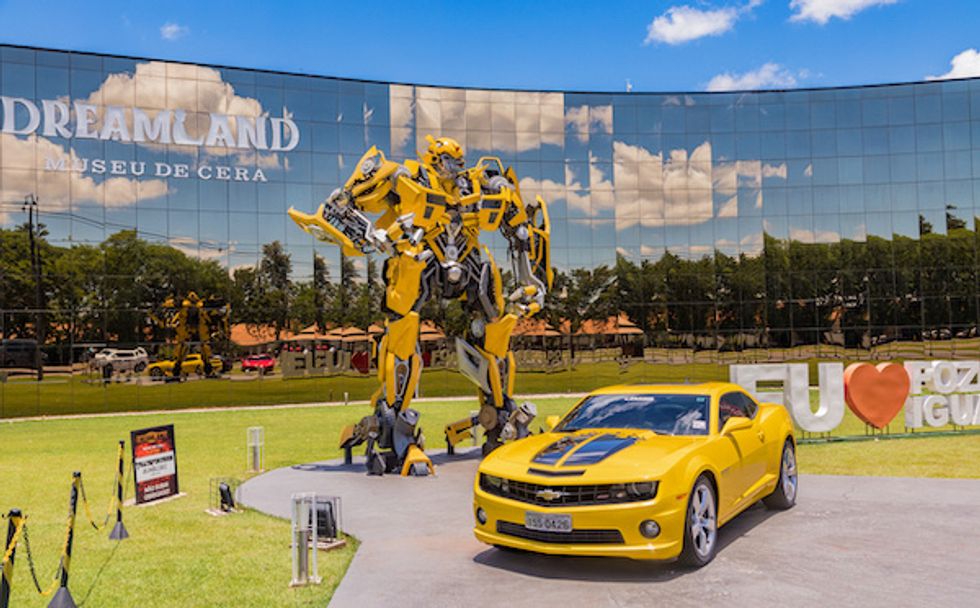 Bumblebee Transformer in front of a GM car, part of the marketing used in the "Transformers" movie series. iStock
Walmart has been eyeing this tool as well, and has plans to launch six new shows on the Vudu platform — and allow people to shop while they're watching, according to a Bloomberg story in April. Commerce site Shopify has also launched its own film and TV production company, looking to marry content with sales. Amazon too is working on an online shopping service, according to a patent they filed in 2018.
NBC Universal, part of Comcast, has many more channels to bring this technology, as the parent of NBC, USA Network, E!, Bravo, NBC Sports, Telemundo and CNBC Sports which will all make use of this new technology in the next several months.
ShoppableTV will make use of QR codes — these square boxes can be read quickly by smartphones just by opening the camera app, and holding it over the code. That launches a web site or app on a smartphone. In this case, e-commerce sites will come up, taking viewers to items that have appeared on the show that they're watching — and that they can now buy.
"By pairing brands with our premium content, owning every stage of the purchase funnel and removing the barriers consumers traditionally encounter between seeing a product and making a purchase, we're giving marketers a direct sales channel to millions of viewers across the country," said Josh Feldman, executive vice president, head of marketing and advertising creative for NBC Universal in a statement.