If you are a homeowner who rents out your place for use through Airbnb, there are plenty of ways to protect your house or apartment while you're not there. While Airbnb may seem like a safe place to find reliable renters, being a proactive planner is essential. Not to mention, there are measures one ought to take to protect the space itself.
These smart tech items safeguard both the host and the renter, make the place more high-tech and convenient, and give a sense of security to everyone involved. The chance for damage, theft, or other foul play or something going awry will be cut down considerably when smart tech is served. And with plenty of reliable items to choose from, taking an Airbnb rental to the next level is a no-brainer. These connected devices are perfect for achieving peace of mind, especially when you're allowing new people in your space.
Smart locks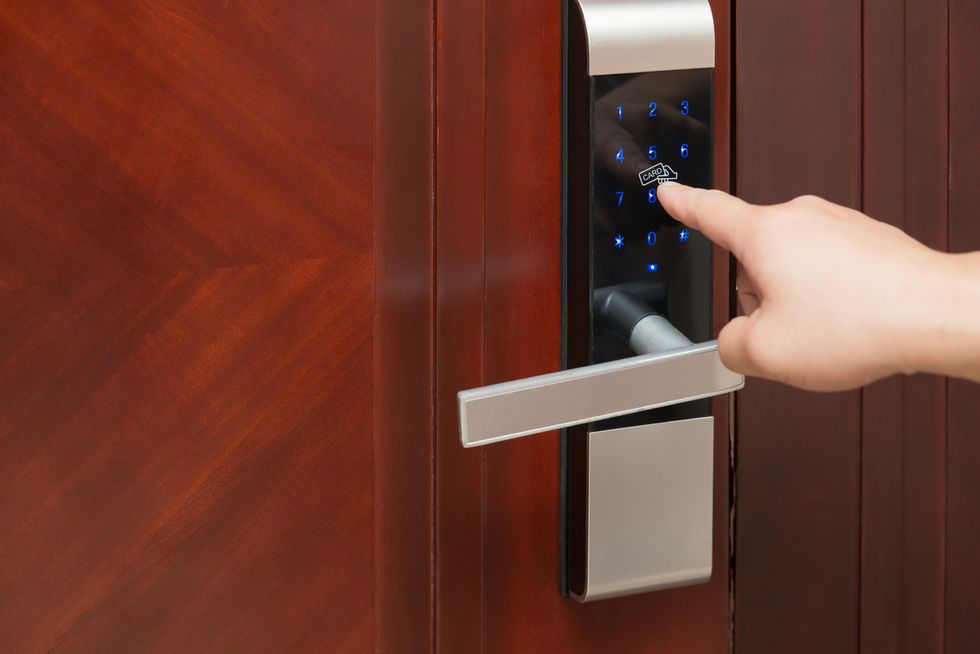 A smart lock lets Airbnb hosts control who comes in to a rental, and lets them change codes for each new guest
iStock
Smart locks are today's modern answer to making that second copy of an old-fashioned key. From providing private passcodes to the resetting abilities, every entry and exit can be better maintained and monitored, adding another layer of security. Airbnb lets hosts send unique passcodes to guests through the app just a few days before they're expected to arrive. Easy to install and high-quality, Danalock V3 and August Smart Lock are two well-known connected smart locks, that are convenient, and cover all the bases. Install one and integrate a smarter level of safety.

In some Airbnbs, hosts may also want to keep certain areas locked up — perhaps a garage or a closet. Smart locks can also help in that area, making sure those spaces stay off limits and private.
Smart Thermostat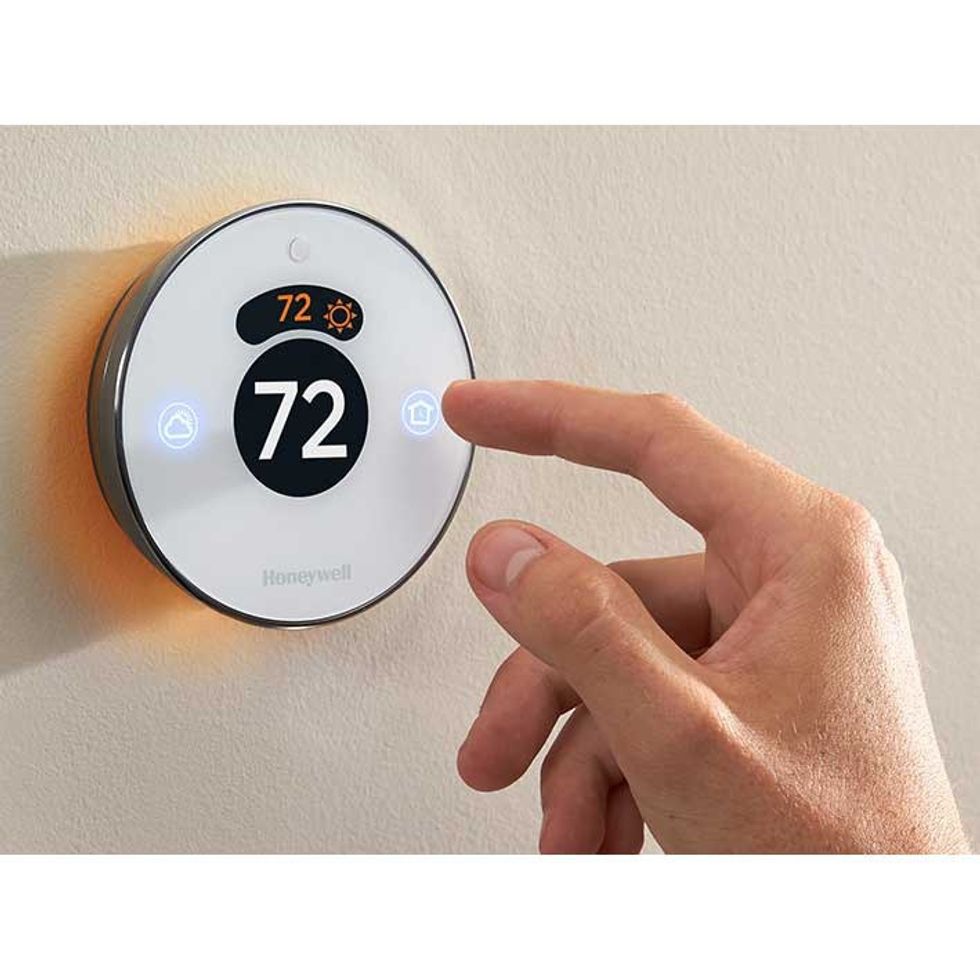 A smart thermostat can control the temperature in an Airbnb space, which means hosts can have some power of the heating and cooling bills they'll be paying in the end
Honeywell
You want your guests to be comfortable, but keeping some control over the AC and heat is advisable and understandable. With a smart thermostat to manage the property, renters won't have full reign over the temperature, which can cause your bills to rise beyond your means. Honeywell Wi-Fi is touchscreen-enabled and makes temperature control a cinch.
Carbon Monoxide and Smoke Detector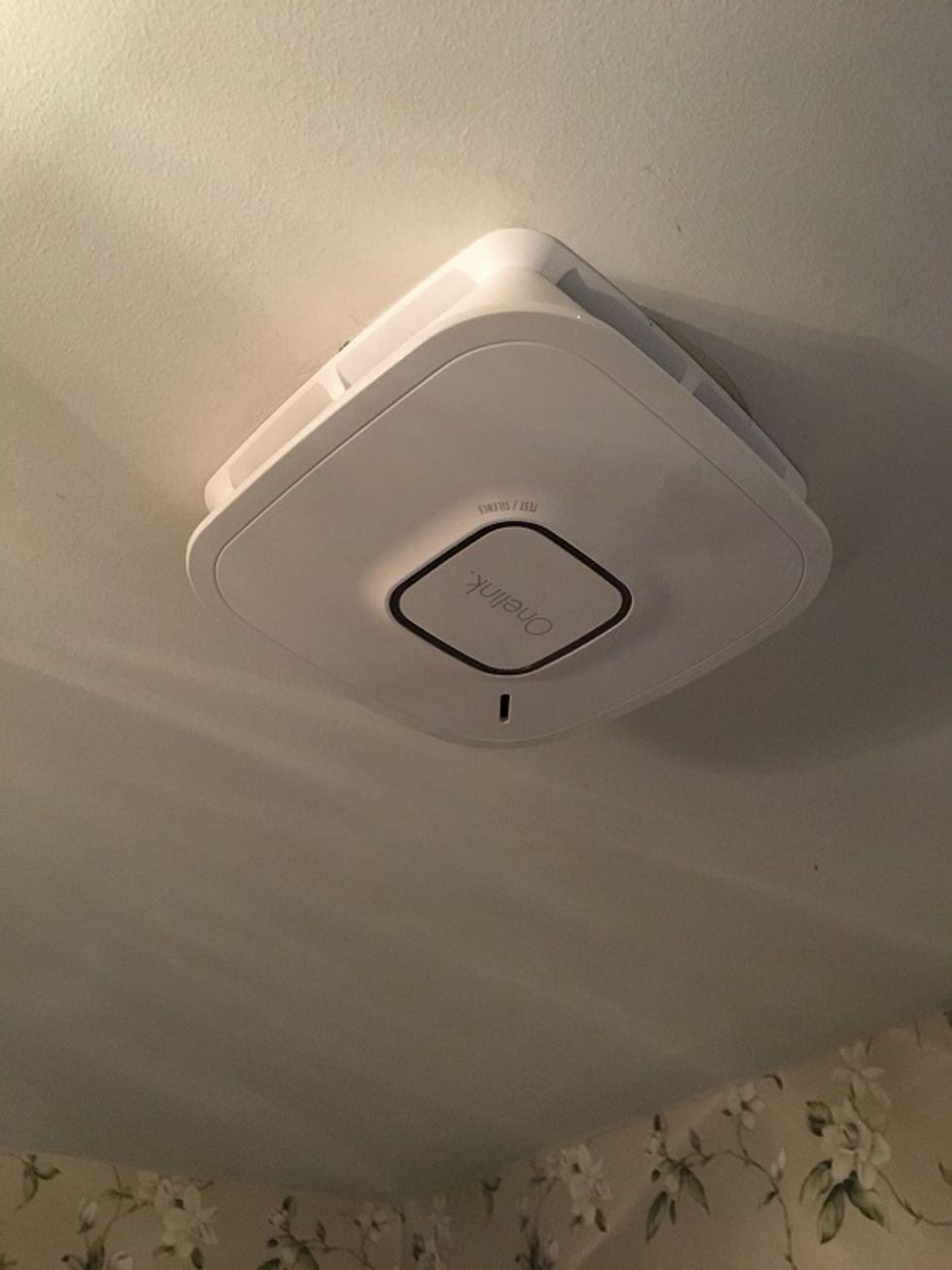 Airbnb encourages hosts to install and smart smoke and carbon monoxide detector
GearBrain
Every home can benefit from having a working and well-placed carbon monoxide and smoke detector (more than one in a larger space). An Airbnb is no different, and with today's smart choices, protecting the space and those in it at the time is not only considerate, but common sense. First Alert Onelink Smart Smoke + Carbon Monoxide Alarm (2nd Generation) is the perfect device for potential life and death situations.
Not only does Airbnb encourage all hosts to install smoke and CO detectors in their rental spaces they also provide one free device to anyone with an active listing — only one per host — but does not state which manufacturer they use.
Smart Indoor and Outdoor Camera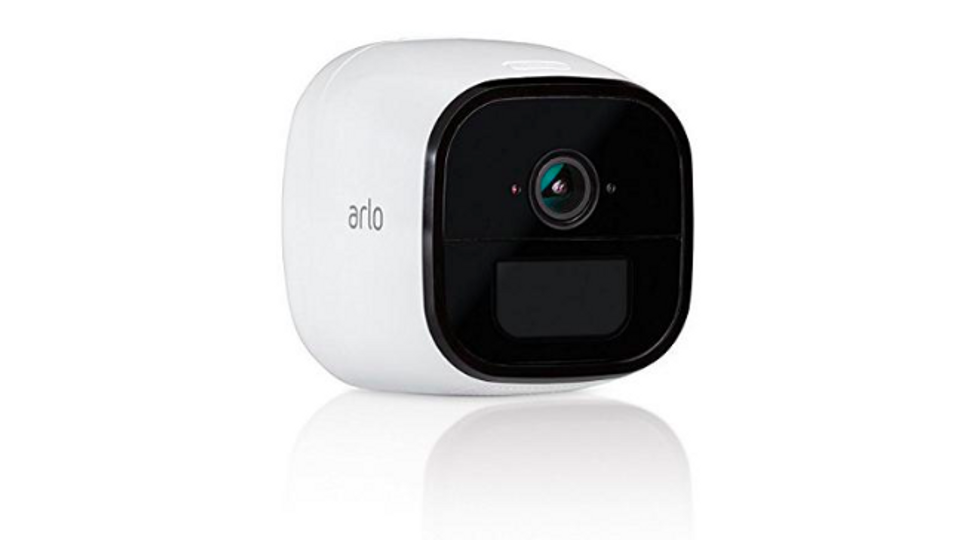 A security camera in an Airbnb must be disclosed, but used properly can help hosts monitor their property
Arlo
Surveillance equipment protects the inside and outside of the property, allowing the owner to have visibility as to what's happening, who's entering, and if anything seems suspicious. Naturally, cameras can't be placed in areas where guests are vulnerable or if they're unaware of their presence. For the safety and security of the place, the protection of its inhabitants, and a reliable way to record what really happened in the case of a break-in, a smart camera is an extra set of eyes to keep watch while you're away. Honeywell Lyric C2 Wi-Fi Security Camera and Arlo Go are both powerful products that detect and protect.
Be aware, that Airbnb has very specific rules about how to use security cameras in its terms of service. For example, any surveillance device must be clearly stated in a listing, and surveillance devices that can observe what's happening in what the company calls "private spaces," such as bathrooms and bedrooms are completely banned.
Home Security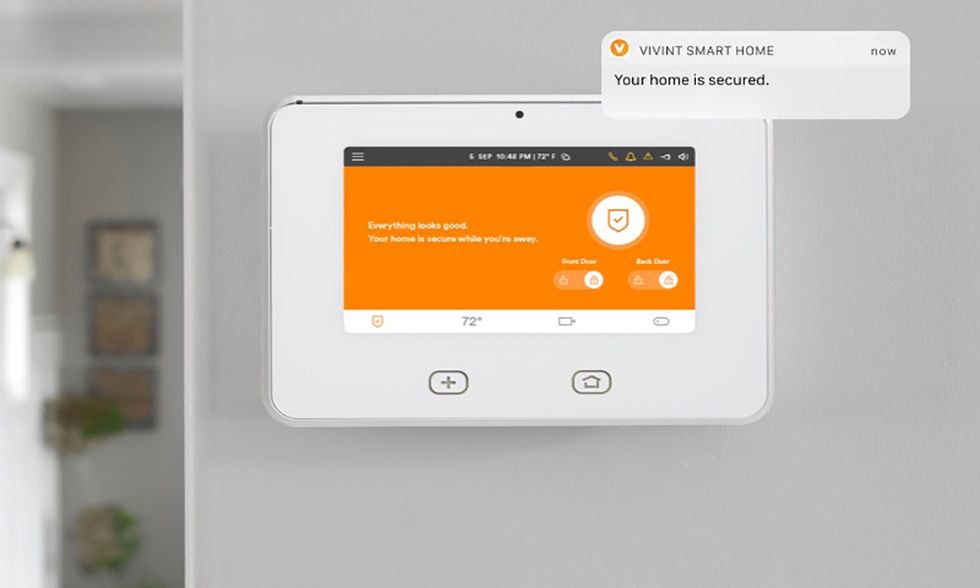 A full security system may be able to include not just cameras, but also sensors so that hosts can check in to make sure their rental is running and in good shape
Vivint
From top to bottom, and an all-encompassing advanced solution to connect various devices and protect the place with all the bells and whistles one could want, a high-tech home security system is a smart way to weave widespread security throughout the property. Guests must be informed that the home is equipped with such technology, but they'll surely be glad to be taken care of too.
Vivint Smart Home System, Abode and Scout Alarm are both comprehensive choices any owner would be smart to install. Vivint actually runs a program with Airbnb, that includes a full set of smart devices and options to run, maintain and secure a property for hosts