Smart bulb maker Lifx has been acquired by an Australian company known more for its commercial business than selling to consumers. The deal, valued at $51 million in cash and stock, gives Lifx a lift by potentially opening the doors to more buyers, and also adds a consumer brand name to the Australian Buddy Platform.
Lifx makes smart bulbs and lighting products, competing with brands that include Philips Hue and C by GE. Their standard smart bulbs can shift colors and temperatures of white, and like their smart lighting panels and strips, can be controlled through a smartphone app. You can also run the lights through all of the major voice assistants including Amazon Alexa, Apple HomeKit, Google Assistant and Microsoft Cortana. (Check out The GearBrain, our smart home compatibility checker to see the other compatible products that work with Google Home and Home Mini as well as Amazon Alexa enabled devices.)
Read More:
Lifx bulbs can cost, in some cases, more than its competitors — but they also don't need a hub to work, the way that Philips Hue bulbs do. Instead, like C by GE, the bulbs connect over Wi-Fi. In Lifx's case, that Wi-Fi- link put the company under a bit of fire in recent weeks, after a tear-down of their bulbs by Limited Results revealed that chips inside were storing data unencrypted, including user's Wi-Fi passwords.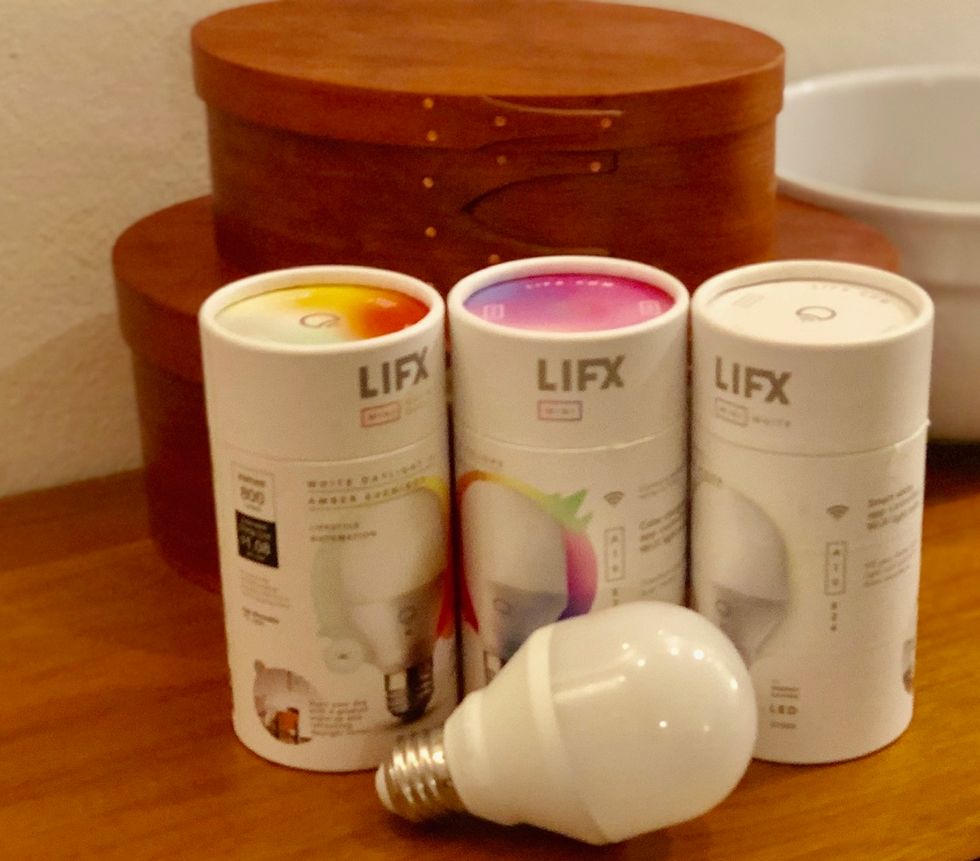 Lifx smart bulbs can display different colors and temperatures of white lightGearBrain
The company responded to the report in January by announcing it encrypting Wi-Fi passcodes, the root certificate and RSA private keys that were all stored on the device. Lifx also stated it was introducing new security settings in its hardware.
Announced last week, the deal will allow Lifx to continue to run under its own name, but will now include Buddy's Ohm energy monitoring platform, which lets people track and monitor energy and water consumption across an entire building, whether that's residential or a business.
Until now, LIfx not been profitable, according to a press release announcing the deal, but is expected to be able to turn that around through its acquisition by Buddy.
10 second Unboxing - LIFX Smart LED Bulb www.youtube.com