Like GearBrain on Facebook
More people bought Echo Dot than any product on Amazon last weekend, according to the online retail giant. That the squat smart speaker sold well is hardly a surprise — Amazon deeply discounted the Dot from its normal price of $49.99 to just $29.99. (Dinner out with pals this weekend is going to set you back far more than that.)
What's of interest, though, is how quickly we're warming to the idea of having someone, or something, help us run our homes.
Amazon Alexa is a smart home A.I. that can do a lot of things — we write often about that at GearBrain. You can use Alexa to lock your doors. You can use Alexa to order groceries. She can play games, dim the lights and of course read you the weather. She's the butler we never knew we wanted — and maybe never thought we could have.

She's also in a crowded field with other virtual assistants including Siri, Google Assistant, Cortana and Bixby all hoping you'll choose them to run your home too. Sure, none of them are Bruce Wayne's Alfred nor Tony Stark's JARVIS. But that future scenario is very likely — or at least some variation. In the meantime, we seem to be excited with what we do have: if not someone making our Sunday dinner, then the opportunity to help streamline the seemingly endless tasks at home.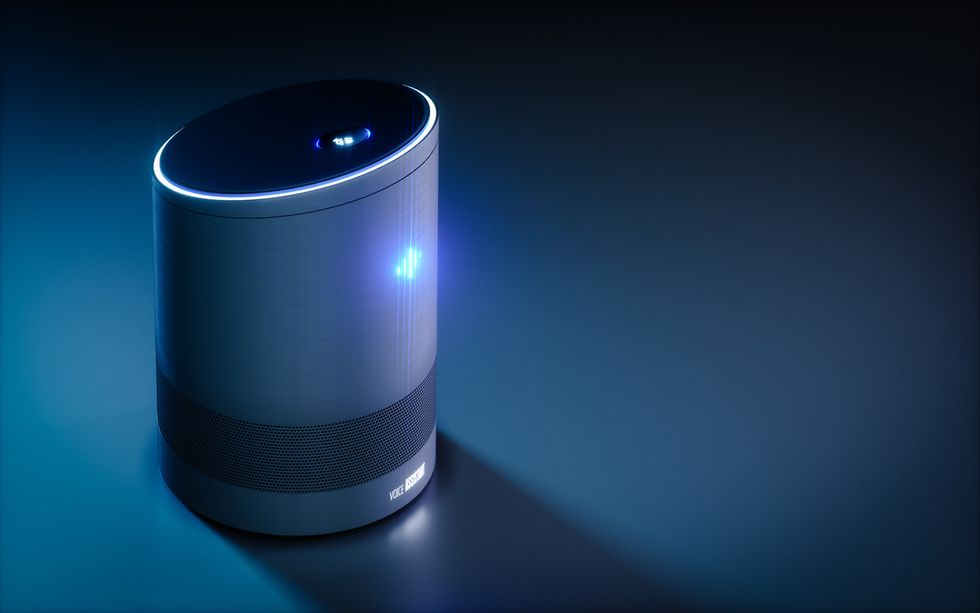 Is this the home manager we always wished we could have?iStock
Out of lightbulbs? Those can be ordered (and delivered) with a quick spoken phrase. Forgot to pay the American Express bill? Not an issue. How about wash your clothes? That's on its way, and soon.
Smart home devices, those we control either through an app connected to the internet, or a voice assistant (also connected to the internet) are growing in appeal. Experts say more than 10 million will be shipped in the U.S. by 2021. That's certainly a lot of connected gadgets.

But running them is far from simple. Some work with Alexa and the millions of new Echo Dots making their way to homes this week. Some work with Google Assistant. Some don't play nice with anything other than their own mobile app. And still others require we learn how our houses are wired — a detail many of us hoped we'd never need to know.
A digital assistant can't make our beds. Yet.iStock
Still, if this year's holiday shopping frenzy is any indication, we're clearly eager to get help in our home. A butler is likely completely out of range for most of us. But a digital device? That's sounding more palatable.
Sure some are concerned about eavesdropping. Likely, though, as these smart speakers get more robust, link up with more devices, and are truly plug and play we're going to see them as necessities. Think of them as the smartphones we can't imagine not having today — and track us wherever we go. That brick of talking plastic? Start dusting a space for her at home.
Like GearBrain on Facebook