Like GearBrain on Facebook
As technology firms strive to work out what the 'Next Big Thing' in their industry should be, the so-called periscope camera lens is starting to emerge as a contender.
First seen on phones all the way back in 2004, but largely forgotten about since, the design of a periscope camera gives manufacturers a way to significantly boost a phone's optical zooming capabilities without adding bulk or lowering image quality.
Read More:
Instead of fitting the lens from a proper camera onto the back of a smartphone — something Sony briefly experimented with, but to little acclaim in 2014 — the periscope uses a prism to direct light down the length of the phone. There, between the screen at the front and the battery at the back, there is space to add the numerous lens elements needed to create an adjustable optical zooming system, without making the phone any thicker.
Having failed to catch on in the previous decade, Chinese technology company Oppo was the first to reinvent the periscope camera with a prototype revealed in February 2019. The phone offered 10x optical zoom (at a time when 2x was generally the limit of any other handset), without any loss in image resolution or quality.
Periscope lenses debuted to the public on the Huawei P30 Pro in 2019 and now feature in the Samsung Galaxy S20 Ultra and the Huawei P40 Pro+. The technology is also expected on the Samsung S21 Ultra, due out in early 2021, and it is rumored that an iPhone released in 2022 could feature a periscope lens as part of its rear camera.
What problem does a periscope lens solve?
Smartphone makers have become masters at using software to rival the photographic abilities of proper cameras. But, while computational photography by Google and Apple creates amazing photos, especially in low light, physics is still at the tech firms' disadvantage.
Whereas a proper camera and lens have the internal space for long focal lengths, wide apertures and much larger lens elements, a smartphone has just millimeters between the external lens and the image sensor.
A periscope lens fixes this by sending light down inside the phone, where it can pass through multiple lens elements. This significantly increases the optical zooming ability of the camera, while making the phone no larger.
How does a periscope camera lens work?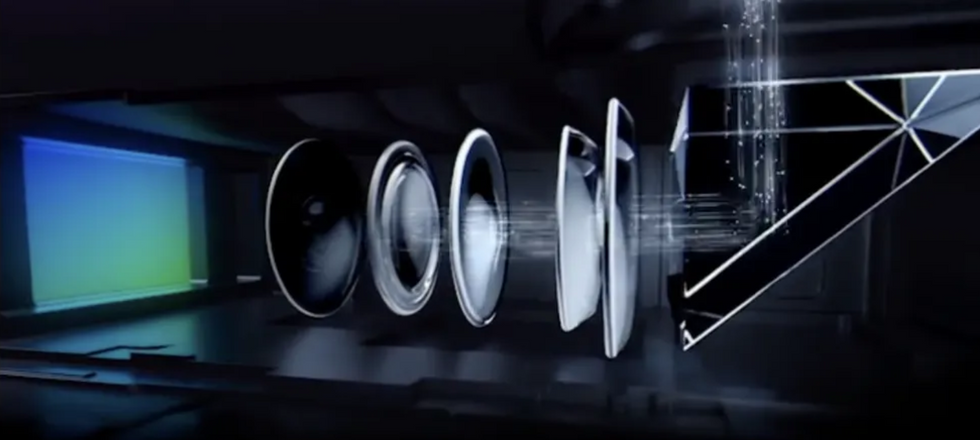 Light is reflected 90 degrees through a prismOppo
First, the term lens generally refers to more than just the single piece of glass light passes through before reaching the image sensor beneath. Within the lens there are several pieces of glass called elements, so when we refer to a lens we mean the entire assembly. Each lens then generally contains multiple lens elements.

A regular lens is a compact component that tends to stick out slightly from the rear of a smartphone. You can imagine light entering the lens and traveling towards the rear of the phone's display, before hitting the imaging sensor a few millimeters later.
With a periscope lens, light is immediately shifted 90 degrees by a prism. It then travels much further than in a normal lens, passing through multiple elements before reaching the image sensor. This distance means potential for far greater optical zooming. The lens elements move back and forth as the user adjusts the zoom level of their camera app — just as how the elements of an SLR camera lens move when you rotate it to zoom in and out on a subject.
Hybrid zoom

This enhanced optical zooming can then be integrated with the camera's digital zooming of its other lenses to create a so-called hybrid zoom function. In Samsung's case, the pericope telephoto lens can manage 10x optical zooming, but the system as a whole can offer a 100x hybrid zoom with what Samsung calls Space Zoom.
You are unlikely to ever need 100x zoom on a smartphone, but this neatly demonstrates just what is possible when digital zoom, computational photography and a 10x periscope lens are operated in unison.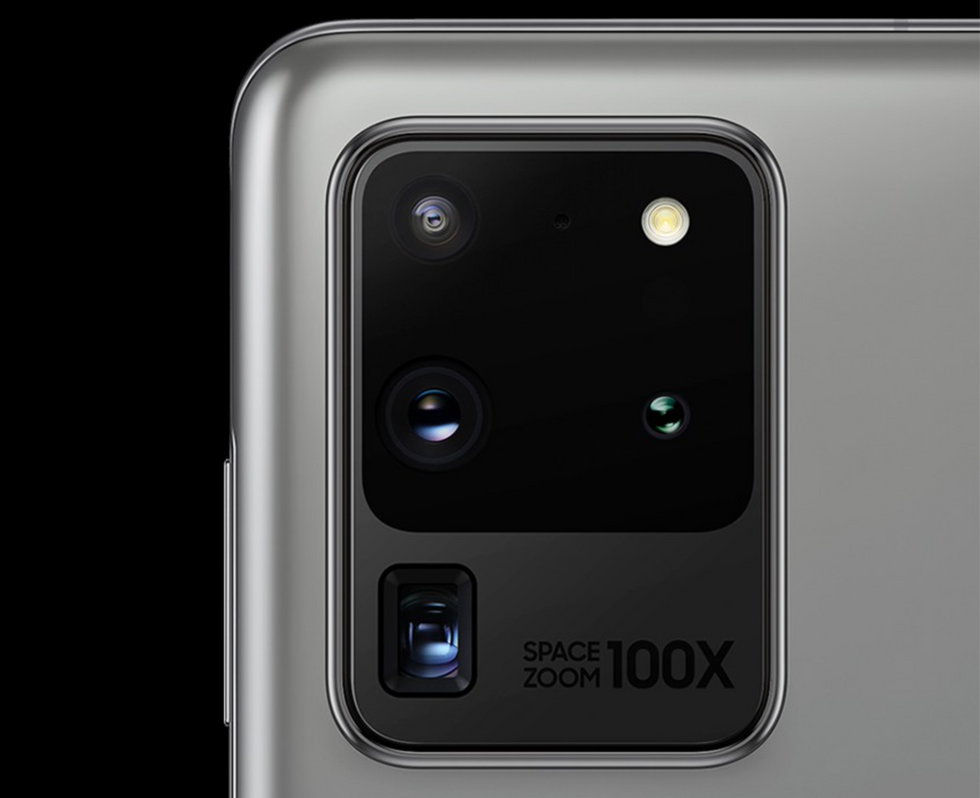 The lower square aperture is the S20 Ultra's periscope cameraSamsung
Is this the future of smartphone cameras?

Given Samsung is expected to fit a periscope lens to its Galaxy S21 Ultra in 2021, we can assume the periscope of the S20 Ultra was deemed a success. We'll be keen to see if Samsung makes any upgrades for the new model, if the periscope appears on more than just the flagship Ultra model, and if other manufacturers follow suit.
Samsung's Electro-Mechanics division is planning to produce periscope camera components for Apple and a model of iPhone due in 2022, according to reports from the Korean press in December 2020. While that is still a long way off, its timing works well for a company that tends to focus on performance one year, followed by major new features the next. Given the iPhone 12 added MagSafe and a visual redesign, we can expect added performance from the 2021 iPhone, then perhaps a major hardware addition like a periscope lens in 2022.
Great zooming capabilities might not appeal to everyone, but the ability to magnify an image without any loss in resolution — using glass and physics instead of algorithms and cropping — is something we can see graduating from a flagship feature to a staple component of most smartphone cameras in the years to come.
From Your Site Articles
Related Articles Around the Web
Like GearBrain on Facebook