Like GearBrain on Facebook
Owners of the original Samsung SmartThings Hub will soon have to upgrade to a new model and transfer all of their connected devices, scenes and automations.
Samsung said this week that the original Hub, which arrived back in 2013, will be retired after June 30, 2021. After this date the Hub will no longer function properly. Instead, it will only allow SmartThings users to see devices that are connected to their system, but not control them.
Read More:
Any automations created will also stop working, and users of the original Hub will need to purchase a newer model then create a new system for their SmartThings devices to connect to. All of their existing automations will stop working and have to be recreated with the new hub. The same fate also awaits the SmartThings Link for Nvidia Shield, which uses a USB connection to turn the Android TV box into a smart home hub.
The issue here is for people who use the Zigbee and Z-Wave wireless technology of the SmartThings Hub. While its Bluetooth and Wi-Fi connections will continue to work, and you can control them from the SmartThings app on your phone. But if you rely on the Zigbee and Z-Wave smart home standards to connect to devices like sensors and buttons, you'll have to upgrade to a new hub.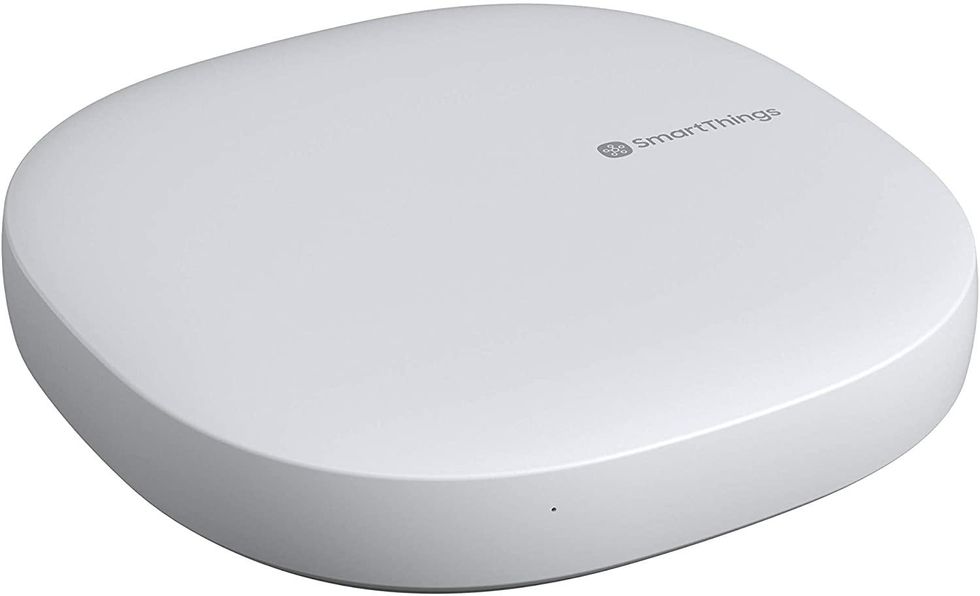 Samsung SmartThings Hub v3Samsung
If that's you, you can upgrade to the latest SmartThings Hub v3. Unfortunately there is no way to easily transfer your system from one hub to another, so you will have to connect your devices and configure your automations and routines again from scratch.

As Samsung explains: "Before beginning the process [of moving to a new hub], be sure to take note of your existing Automations, SmartApps, and Scenes. Automations and Scenes that rely on the removed devices may be deleted from the SmartThings app. Once your devices are re-onboarded, you will need to recreate the Automation/Scene or re-add them to any Automation/Scene that was not removed."
If you are in the market for a new SmartThings Hub, Samsung has struck a deal with TheSmartestHouse.com, where the Aeotec Smart Home Hub, which works in just the same way as Samsung's hub, is reduced by 65 percent to $35.
Check out The GearBrain, our smart home compatibility find engine to see the other compatible products that work with Samsung SmartThings.
The GearBrain, First Compatibility Find Engine for Smart Devices www.youtube.com
From Your Site Articles
Related Articles Around the Web
Like GearBrain on Facebook