Like GearBrain on Facebook
SnapAV's Charlie Kindel spends a lot of time thinking about how a smart home should work — which makes sense as the chief product and technology officer of SnapAV. But dig a little deeper and you'll see the guy's a gear head too. With a BMW he's brought back to work, and a soft spot for Datsun Roadsters, Kindel isn't just a fan of tech that works inside a house, he's a fan of tech, period. Rockets? Those too, as long as he can be the first to land on Mars. And he's also keen on skis that help him handle those black-diamonds runs.
But it's the home that's his primary focus, and Kindel's firm that smart devices in our living space need to be easy to use, always up to date, and innovating on what they can provide — all without home owners needing expertise to use them. He's also got some strong opinions on virtual reality and a better rename for the phrase, the 'Internet of Things.' (But honestly, Charlie, we're not sure your suggestion is going to catch on.)
SnapAV's Charlie Kindel and his 13 Questions:
1. My favorite smart device is…. The Amazon Kindle. Primarily because I'm a voracious reader but secondarily because it has a great name…except Amazon spells Kindel wrong.

2. All smart devices should be able to… Disappear. The ultimate smart home is one where the technology is completely invisible and the interaction with the hidden devices feels just as natural as it feels interacting with a close friend.
3. Best invention of the past 20 years… Shaped skis that make skiing really steep slopes so much easier.
4. Tech I'm most excited to see in 2040.....The teleporter
5. Flip phone or smart phone? Neither. A 'phone' that projects images directly onto my retina and sound into my ears without goofy goggle.
6. Mute and privacy buttons or not? The home is my castle. I expect it to actively protect me and my family from eavesdroppers and intruders whether they are in the physical or digital realm. What happens in my house should stay in my house.
7. I wish they'd bring back…. Air cooled engines in Porsche 911s.
8. My favorite way to get to work is to drive my 30 year old BMW that I've restored myself but if I could use a 40 year old Datsun Roadster I would.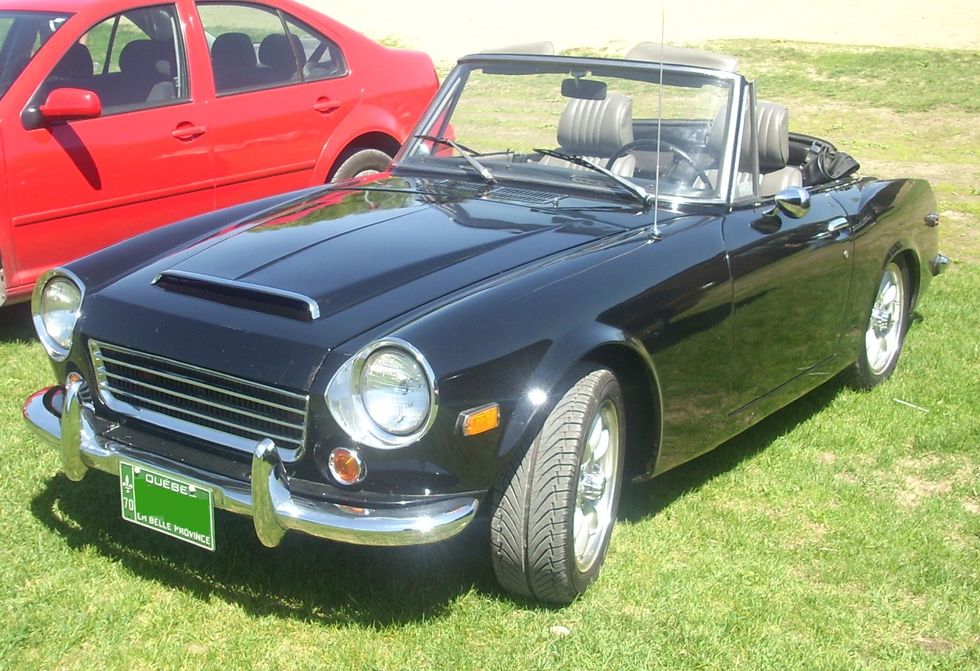 A Datsun Roadster
9. The tech device I wish I could give up is…… The treadmill.

10. AR or VR? Both. Neither will take off until we can figure out how to make them work in the real world without clunky devices in our hands, on our wrists, or covering our faces.

11. I wish they had named the Internet of Things...... "An amorphous hype bag that says nothing about customer value and could apply to just about anything" That would have been more clear and useful.

12. Would you go into outer space even if you could never return? Depends on the definition of outer space. If I could be the first human to land on mars, I'd probably do it.
13. The 70s or the 90s? The 80s. I'm a slave to the 80s. I love 80s music. I love 80's cars. I love my wife who I met in the 80s.
From Your Site Articles
Related Articles Around the Web
Like GearBrain on Facebook