Even as they deliver immerse video and often audio sights and sounds, virtual reality headsets are still not very popular among consumers. Just 8 percent own one among broadband users in the U.S. — with gamers the most likely to even know about these devices.
Only about one-quarter are even familiar with what a VR headset is, according to a new report from Parks Associates called "Virtual Reality: The Evolving Ecosystem." A key problem may be with the quality of games, shows and experiences consumers watch.
More than half — 55 percent — of people who a VR headset said the content has stayed about the same since they bought one. A few, 3 percent, even said they felt content had gotten worse.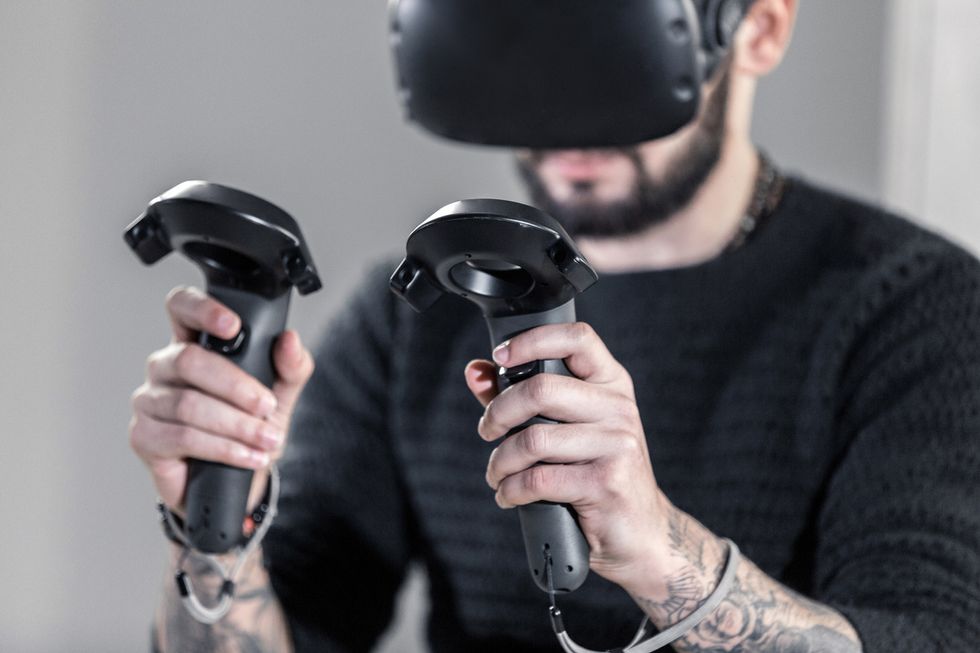 People who own gaming consoles tend to be more familiar with VR headsetsiStock
Read More:
Smartphone systems
Most VR headset owners, 52 percent, have what's called a smartphone headset. These are devices where the virtual reality content is actually playing on a smartphone, and the VR headset has special lenses that changes these visuals into virtual, 360-degree experience.
Immersive VR is very difficult to deliver through a smartphone headset and usually requires a tethered device, like an Oculus Rift, where the content is typically hosted on a computer and then pushed to the headset. Some standalone headsets are now capable of delivering more exciting audio and visual content, like the Lenovo Mirage Solo, without a smartphone or computer involved.

Console-based gaming systems also tend to bring new players into the VR space. This was the third most popular VR systems, and 28 percent of people who own gaming consoles said they knew about VR headsets, with that number even higher among newer console owners.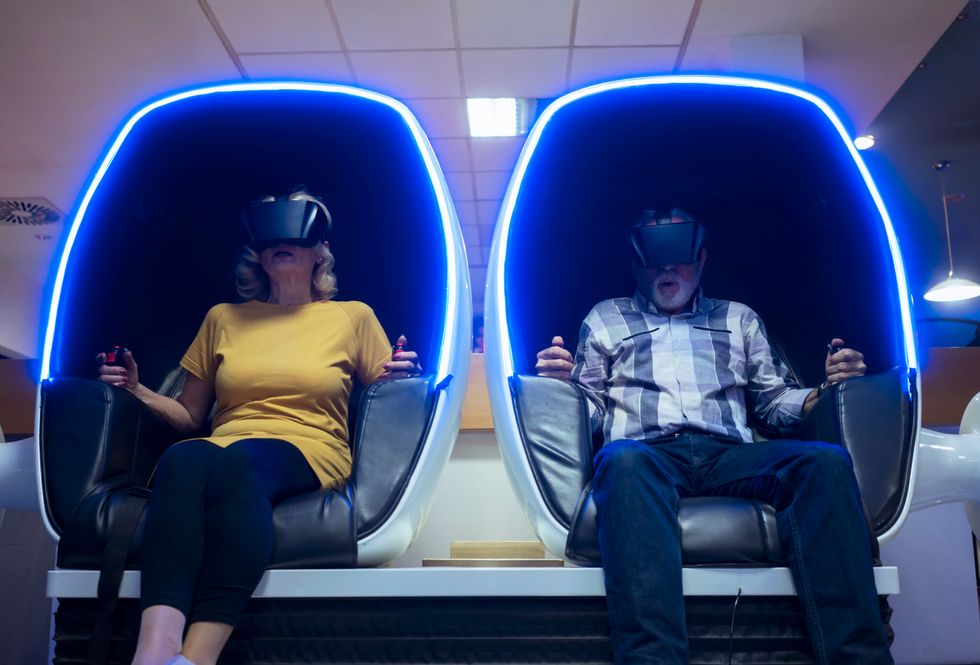 Traditionally, to try robust VR content you needed to go to a VR arcade or own a PC capable of delivering and hosting the experienceiStock
VR content
For those who've invested in expensive VR headsets, it's often easy to find solid, immersive content and games. Sites like SteamVR and even Netflix VR make it easy to locate, and play in these sight and sound spaces.
People can also go to VR arcades and pay to play a game or watch a short film. But VR centers have not always drawn people as hoped. Imax recently closed the last of its VR spaces this year in 2019. There, people could don a VR headset and body suit and feel like they were flying above rooftops or wielding a lightsaber in a Star Wars-like environment.
Not everyone has given up on VR content. Most recently Dreamscape, a VR venture involving Steven Spielberg, opened its first VR theater in the Westfield Century City mall in Los Angeles, Ca.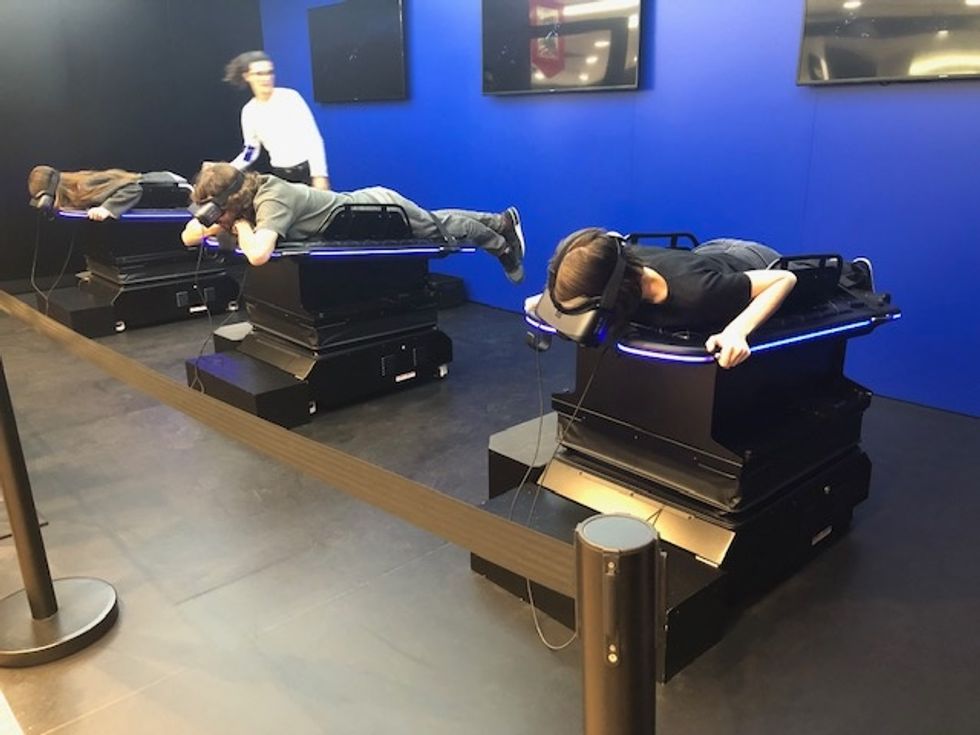 VR experiences, like this one hosted by Samsung in Madrid, Spain, give consumers a chance to try virtual reality before they invest in headsets and content.GearBrain
But at home, aside from gamers, VR devices are just not capturing the consumer interest as companies once thought — or had hoped.
"Sixty-two percent of US broadband households play video games, and while gamers are a passionate market segment, they can be limited in scope, which has stalled adoption of VR to a wider audience," said Billy Nayden, a research analyst with Parks Associates. "There has been some notable video content developed for VR, such as Alejandro G. Iñárritu's short video experience Carne y Arena, which won an Oscar, but overall lack of quality, non-gaming content is inhibiting broader adoption."
Star Wars: Jedi Challenges Strategic Battle www.youtube.com